Tabletop Kickstarter Round-Up: January 20, 2021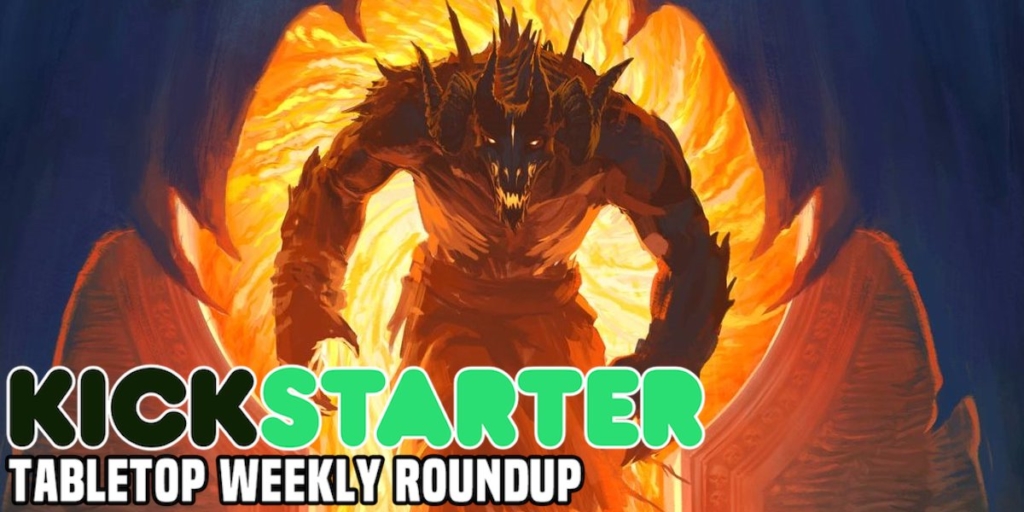 Come check out this week's batch of Kickstarter and crowdfunding highlights!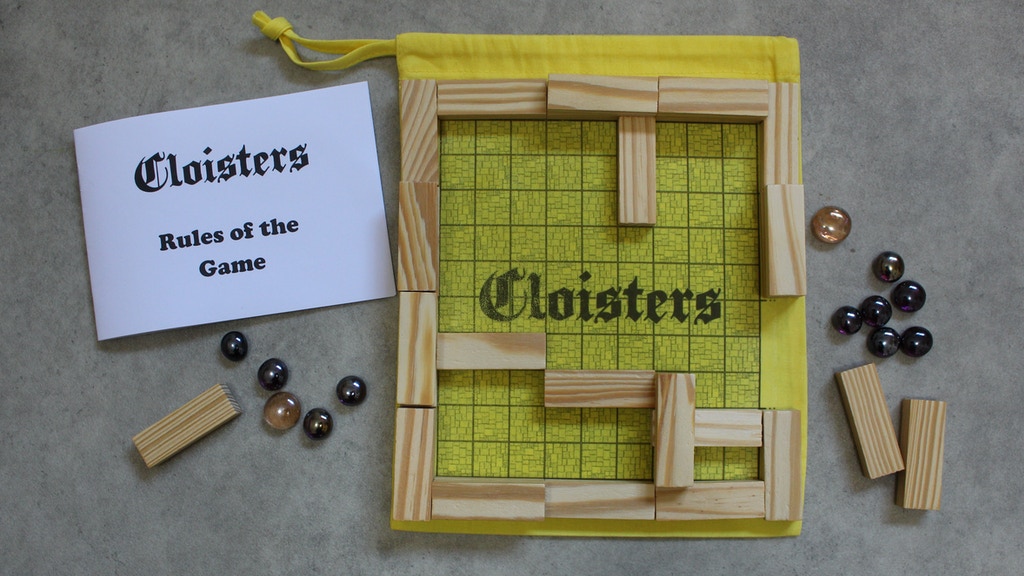 Cloisters is a simple but surprisingly deep two-player game, creating the look of a delightful complex of ancient cloisters as play progresses. Two players take it in turns to place one of the wooden blocks following a simple rule. As new cloisters are formed the monks switch their allegiance, and only a stonemason can make a new opening in the outer wall. The player with most monks at the end wins the game.
When packed away the game fits nicely in the included bag, for storage and to take with you.
Pledges start at $21 for a physical copy of the game.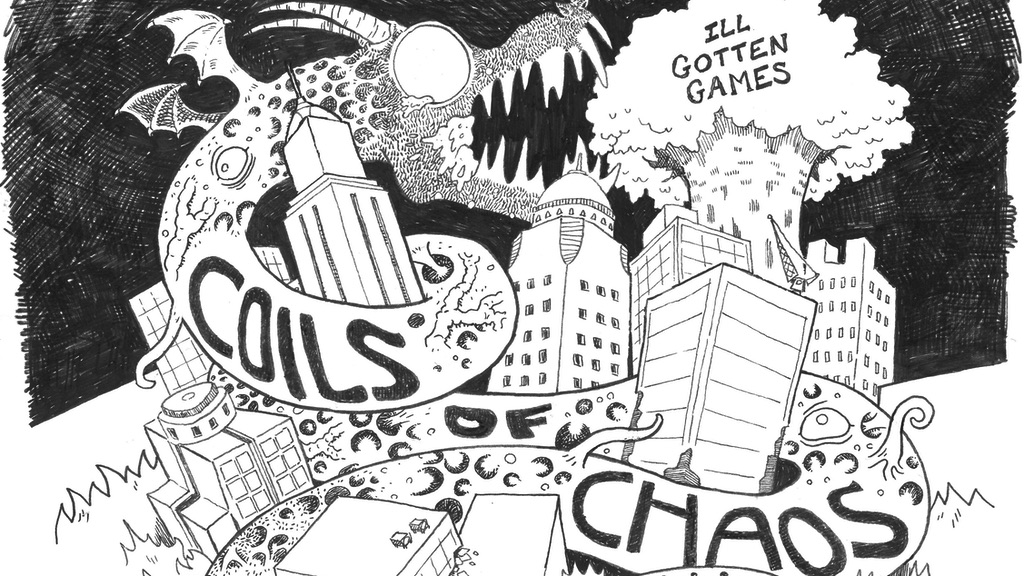 Welcome, wayfarers, to the messed-up future world of Thaarn, an era hopelessly trapped in the Coils of Chaos. Coils of Chaos is a tabletop roleplaying game set in a world reshaped by the Chaos Dragon, an unknowable, god-like being from beyond time and space. In the game, one player will take the role of an "everyperson," an ordinary modern-day nobody (with extraordinary story armor) who has been thrust into the distant, super messed up future through some mystical MacGuffin. The other players will take the roles of weirdos native to this barbaric new world and, together, they will carve their names into the slate of history! Or die horribly. Or just bum around this weird place and have fun. It's up to you!
Pledges start at $5 for a PDF of the rules.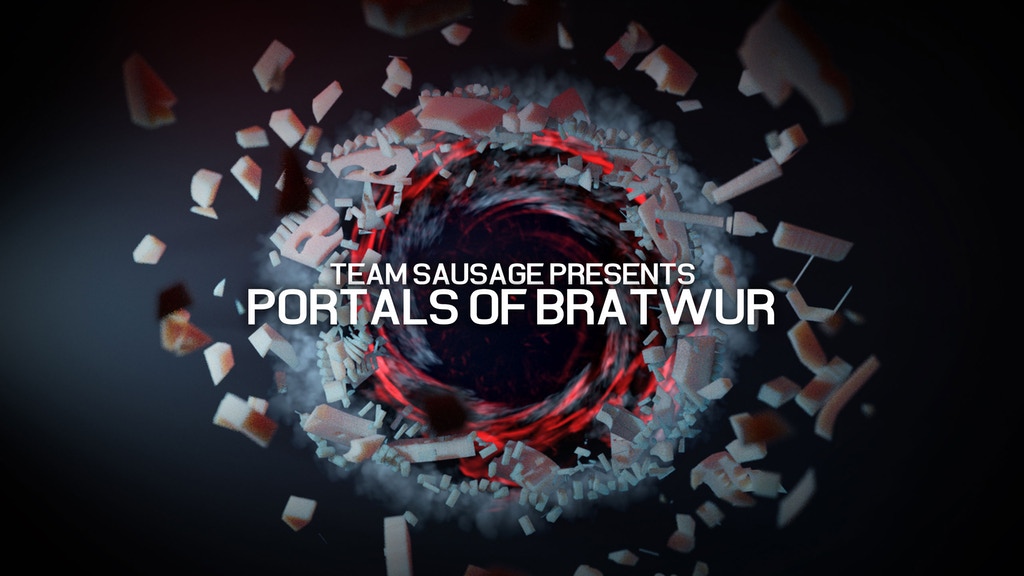 The Portals of Bratwur is a set of portal designs made to suit nearly any location and style. These portals are the gates between planes and can be found all around our world, sometimes weathered and broken and others pristine but de-activated. We have created and designed these portals for use in any situation. We wanted to design these in multiple states to change the way you game or create scenes. 
Subscribe to our newsletter!
Get Tabletop, RPG & Pop Culture news delivered directly to your inbox.
In the core set you will receive 7 portals with on and off status' PLUS all unlocked stretch goals. All models will be distributed via DriveThruRPG, a tried and trusted service, and will be available for sale on Cults3d (limited models) after campaign completion.
Pledges start at $14 for all the files.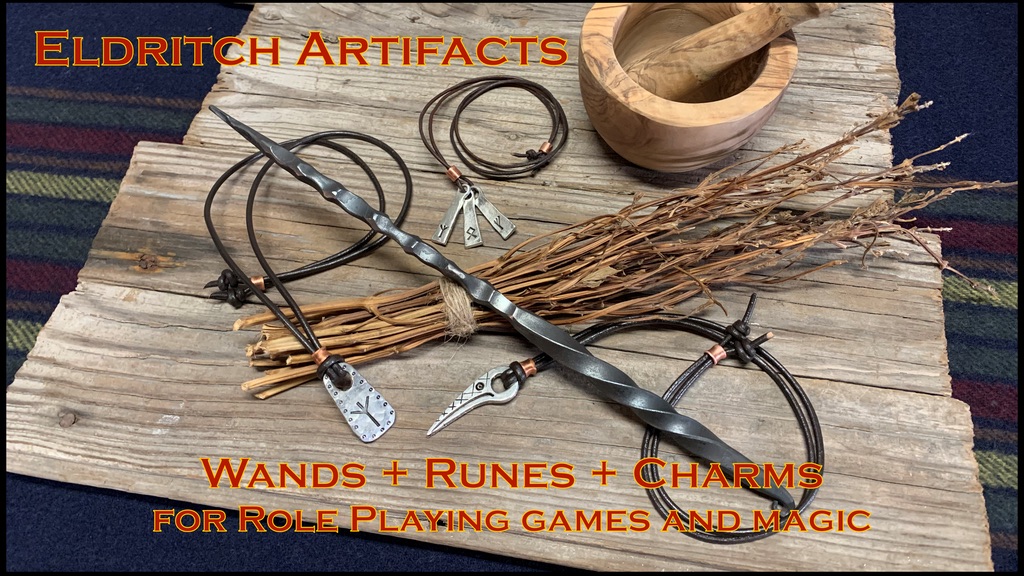 My name is David Savedge and I am a blacksmith and game designer. I have a studio and blacksmith's shop on my farm, Ravenstead. Ravenstead is my home and family business, with smithing and metalwork becoming a bigger part of what I do to provide. This current project will help better establish the workshop at Ravenstead. When I'm not working on the farm or smithing, I'm thinking about games and gaming. I love classic tabletop role-playing games. I'm excited to share my new project with you!
I wanted to bring another unique and magical project to the gaming table that involved some serious blacksmithing and pewter work! Let me show you a little more about each of the rewards I am offering with this project:
Wand off Iron
Witch's Charms
Pendant of Protection
Talisman of Ravenstead
Iron Rune Stones
Pledges start at $25 for the Witch's Charms.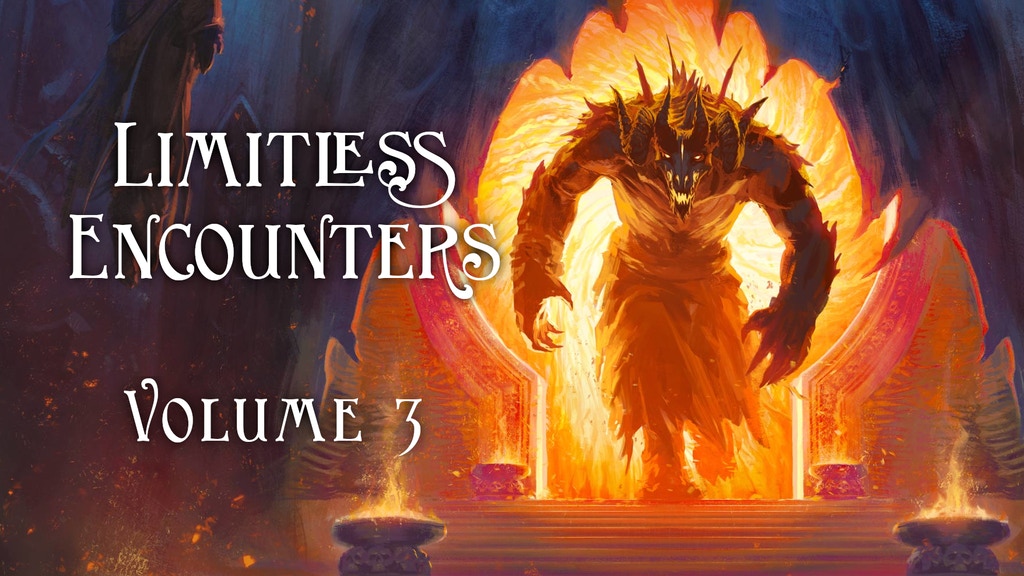 Limitless Encounters Vol. 3, is a collection of 100 new 5th edition random encounters that can be dropped into any DnD setting. The 100+ page black and white softcover book will contain:
100 fully detailed encounters set in 10+ different environments
OGL stat blocks for all monsters
Creative, CR appropriate treasure
300 Further Adventure™ writing prompts
Limitless Encounters vol. 3 is available in a black and white printed softcover and/or parchment PDF format. The PDF editions are searchable, and also include print-friendly black and white PDFs. All printing will be handled by Ka-Blam,  a digital printing house with over a decade of experience and multiple  Kickstarter campaigns. Shipping is available to any country in the world.
(This week's header image is from this game.)
Pledges start at $15 for a PDF.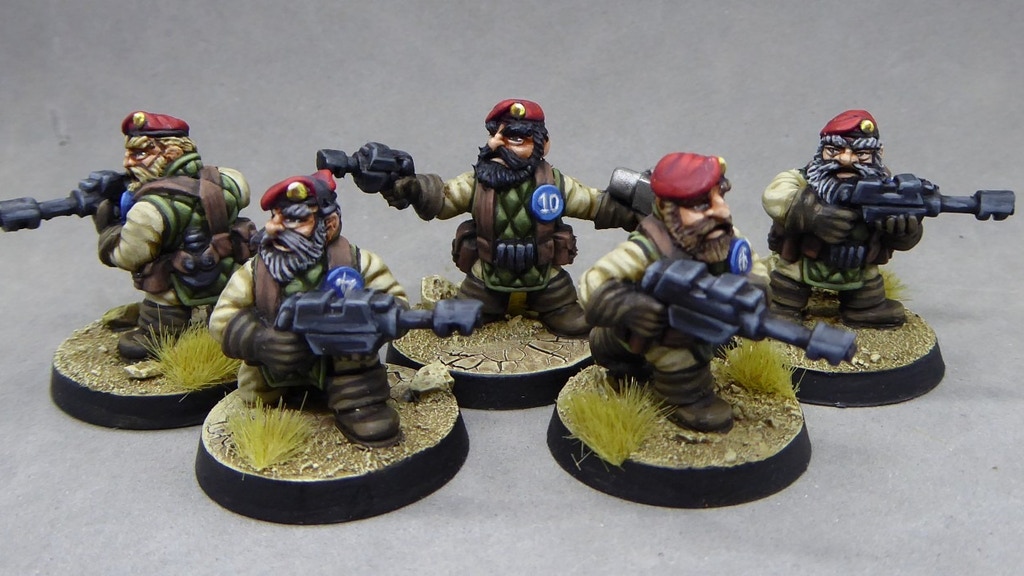 We are looking to fund the creation of these 28mm soldiers sculpted by INSO! Cast in a high-quality white metal alloy these are supplied unpainted and require some assembly and bases. Included in this campaign:
Command Squad
Special Weapons Troopers
Thunder Squad
Commissar
Bezerker
Pledges start at $21 for a Command Squad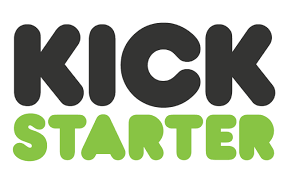 ~Which Of These Campaigns Caught Your Attention?
Latest News From BoLS: