Warhammer 40K: App Free Frial Extended & Win A $1000 Army From GW (Again)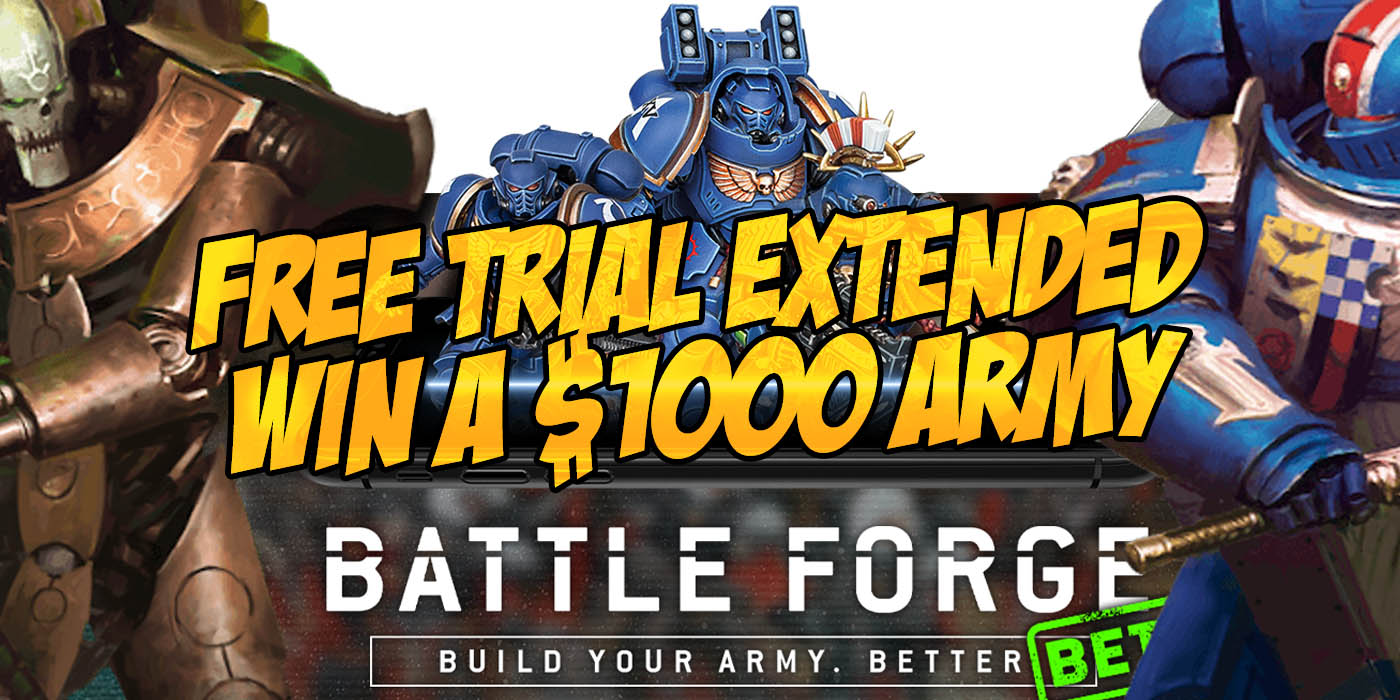 GW is extending the 40K App's Free Trial, and giving away another $1000 army! Build an army in the 40k App, share it, and have a chance to win.
Yep. You're reading that correctly. GW is extending last month's offer. By building and sharing an army list using the Battle Forge App, you can indeed win an army from Games Workshop. Obviously there are some rules and terms and conditions – but we'll get into that. In fact, GW made a handy graphic outlining this as well: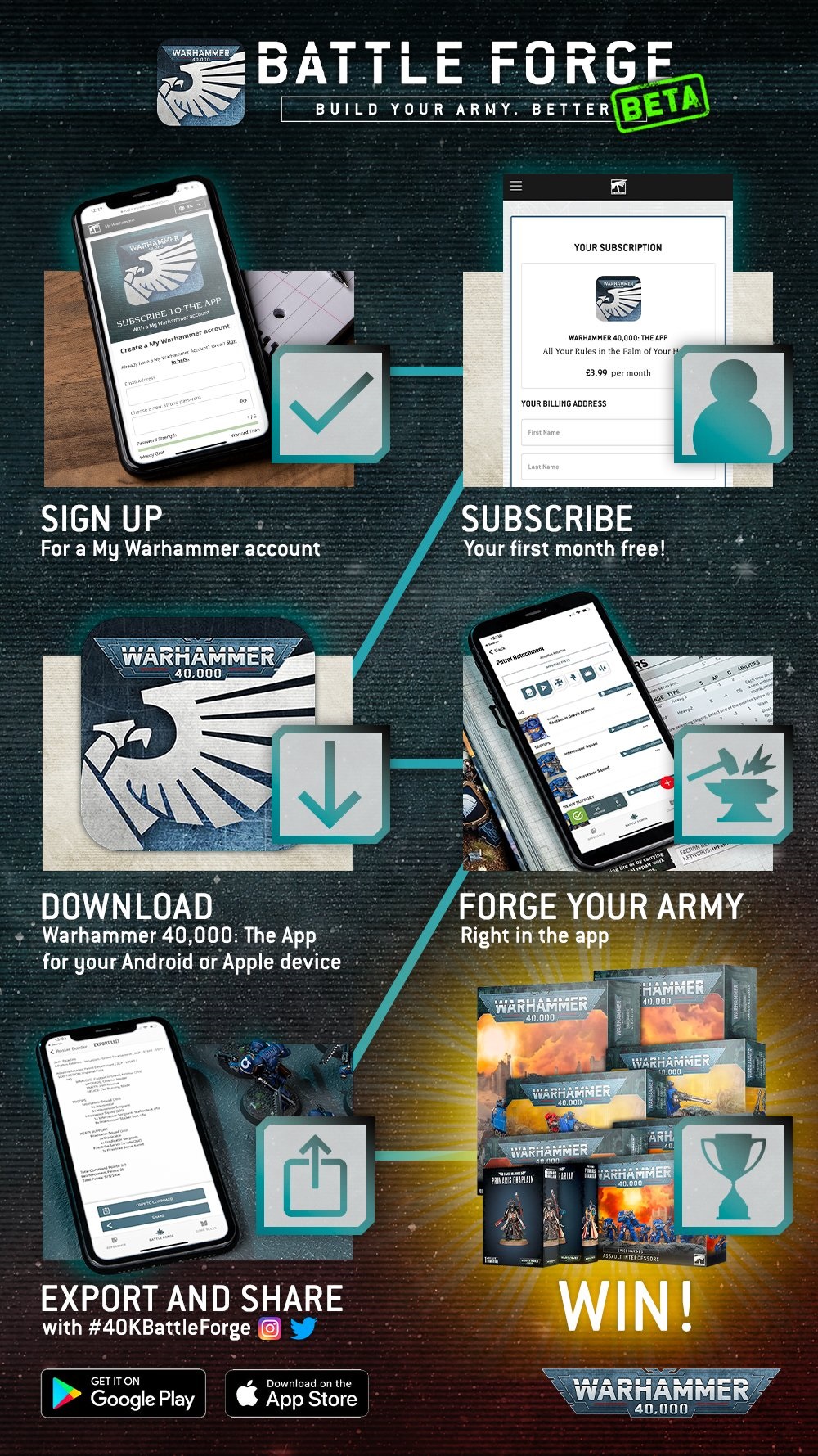 To get started, you can sign-up and download the App. Simple, right? So how does this whole "win an army" thing actually work.
The Updated January Offer
"Speaking of which, the app team has just submitted an updated version for you to try out which includes all of the FAQ content released yesterday, so you'll have access to all of the most up-to-date information for your armies in the palm of your hand. If you have Warhammer 40,000: The App downloaded already, look out for the update within the next day or so.
If you haven't yet tried Warhammer 40,000: The App, you can still claim your one month free trial – including access to Battle Forge – when you sign up before the 9th of February. And if you're already subscribed, you won't be charged for your next month, either. "
The 40K App already has all the updated points from the brand new FAQs, so it's your one-stop shop to stay current.
Five lucky winners already won an army and this month, and now one more has a new chance to win. This army list can be whatever you want it to be in accordance with the terms and conditions and will have a maximum value of up to $1000.  Also, you can only enter once! So you might want to really sit down and work on that dream list. Once you've got that hammered out, you might want to then check the pricing to see how much it would actually cost. If it's over $1000, you might want to go back and tweak it some more.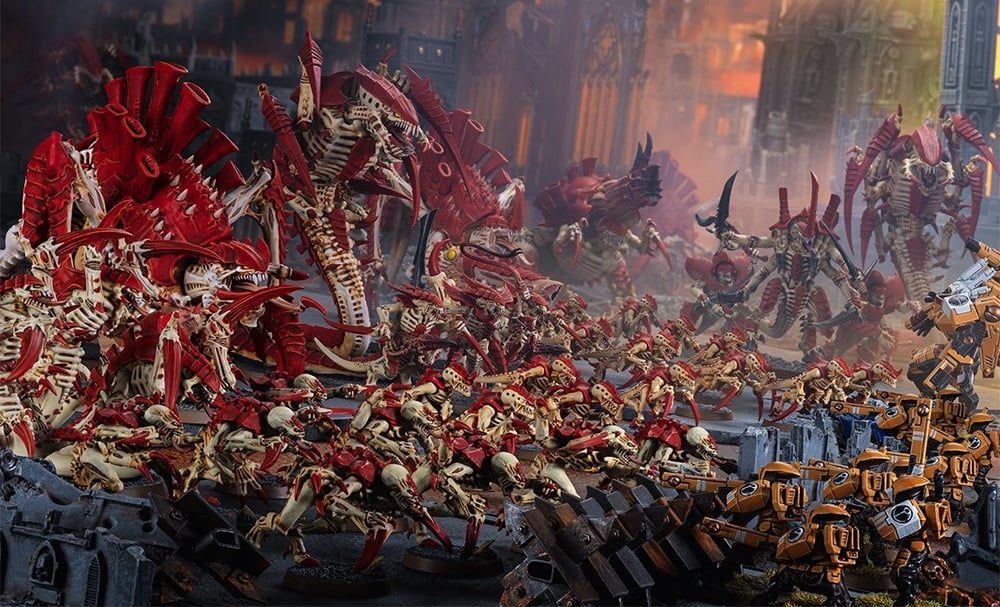 This is a pretty great opportunity to build and create the army of your dreams. So why not download the app, put it through its paces, and create a list. Then share that list using the #40KBattleForge on Instagram or Twitter. The App is also free for a month so give it a go! What have you got to lose here?
Here's the unity gritty details on exactly how to submit the list and when the drawing will be:
Subscribe to our newsletter!
Get Tabletop, RPG & Pop Culture news delivered directly to your inbox.
"Entries for this round of the competition need to be submitted by 23:59 (GMT) on the 31st of January 2021 to be eligible. You can enter by posting your list on Twitter or Instagram with the hashtag #40KBattleForge or by emailing it to us at [email protected]. 
We'll select one winner at random at 23:00 (GMT) on the 1st of February to win every Citadel model in their army up to a value of $1,000 (USD). There are a few terms and conditions to take into account, so make sure you read them. The winner will be announced on the 8th of February, so keep your eyes peeled to see if you're the lucky so-and-so."
And if you find any issues or have any ideas on how to improve the App, click the link below for the Feedback form. GW has already rolled out the first big wave of changes based on user feedback so they are listening!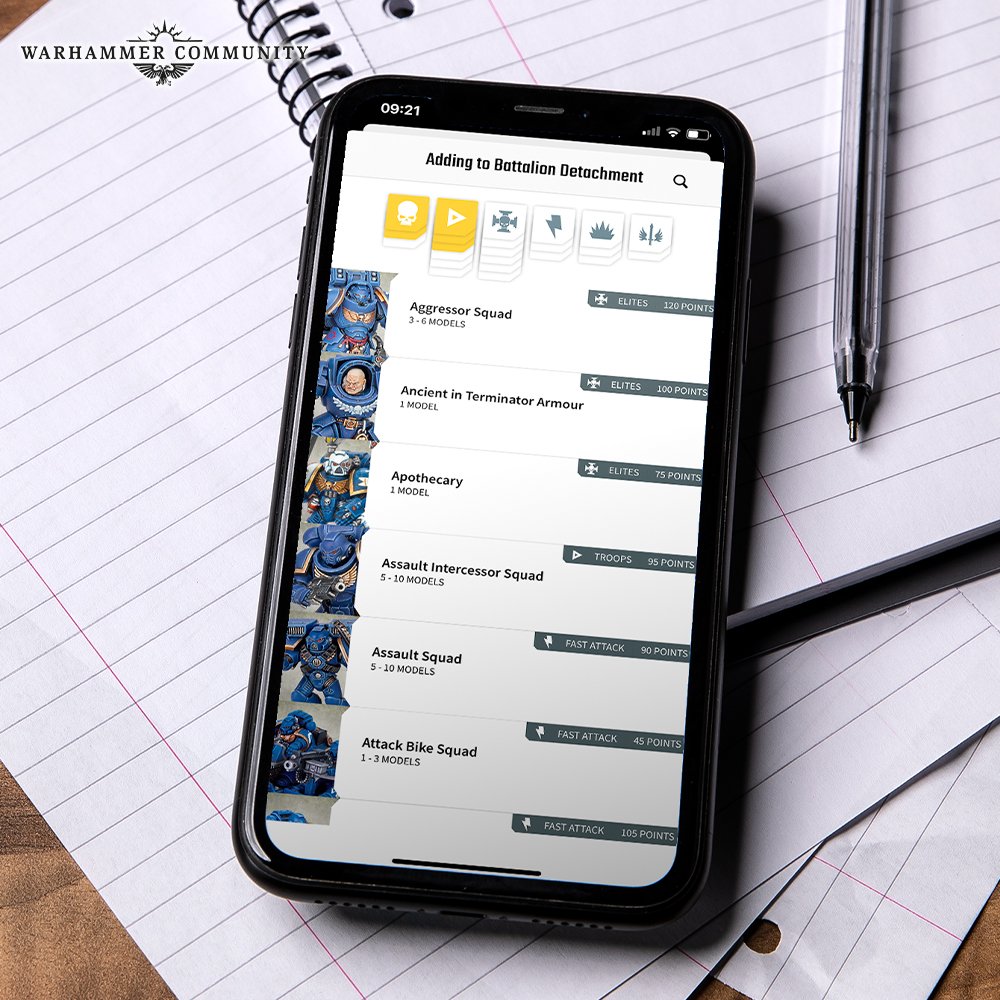 Help make the app the best out there AND have a chance to win a free army?! Sounds like a plan to me.