The dastardly duo from Gorkamorka is up for sale. Catch em while you can.
The duo inspired by the artwork from the Gorkamorka book below are available. GW says the mini is available to order until 2am (UK time) on Monday 11th January 2021.

Dey say it'z da time of givin' – well it'z da time of takin' too, and dat's just what Nikkit does best! Da Ammo Runt goes round makin' sure dat 'is boss, Gorzag Gitstompa, has everything he needs to break heads.
Grab these commemorative seasonal miniatures. Gorzag is based on a model that was available for Games Day 1998 that was itself based on the old box art for the classic game Gorkamorka. This glorious update reimagines the model in plastic and brings along a Grot Ammo Runt, Nikkit. These can be added to any Ork army as an Ork Nob and Ammo Runt, adding some individualisation to your collection.
This 8-piece plastic kit makes one Gorzag Gitstompa and one Nikkit. It is supplied with a 32mm Citadel round base and a 25mm Citadel round base.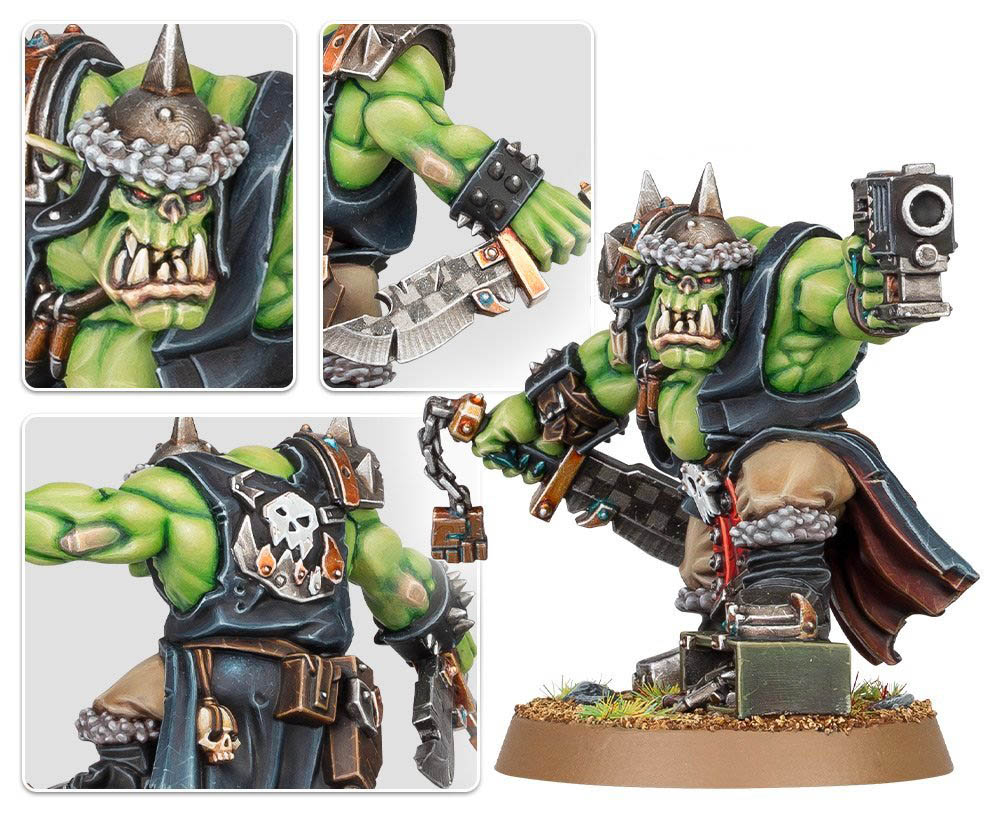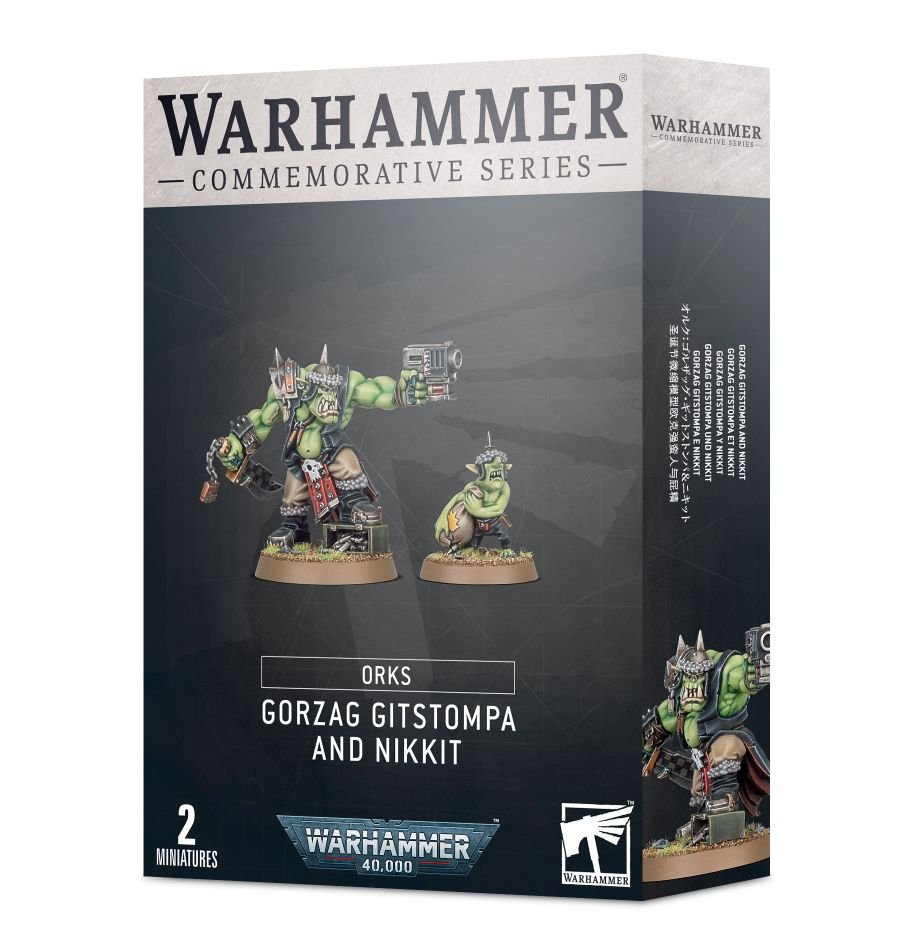 Background
Gorzag Gitstompa is an Ork Nob who is aided in battle by the Ammo Grot Nikkit, who carries spare ammo for Gitstompa.
He oddly claims to be at least 7,000 years old and while not impossible, Gorzag's mutterings of Da Revolushon, Metal Mountains and Da Big Race lead most to believe he is simply mad. Either way, it has made the Nob very angry and in desperate need for something to krump. Gorzag and Nikkit have recently become wanted dead by an Ork horde, after the Nob looted a Boss' stash and those who kill him will be rewarded with lots of Ork Teeth.
~As of press time, this kit is only appearing on some GW national online-stores, so it may hard to find.