Warhammer 40K: McFarlane Gold Label Space Marine Coming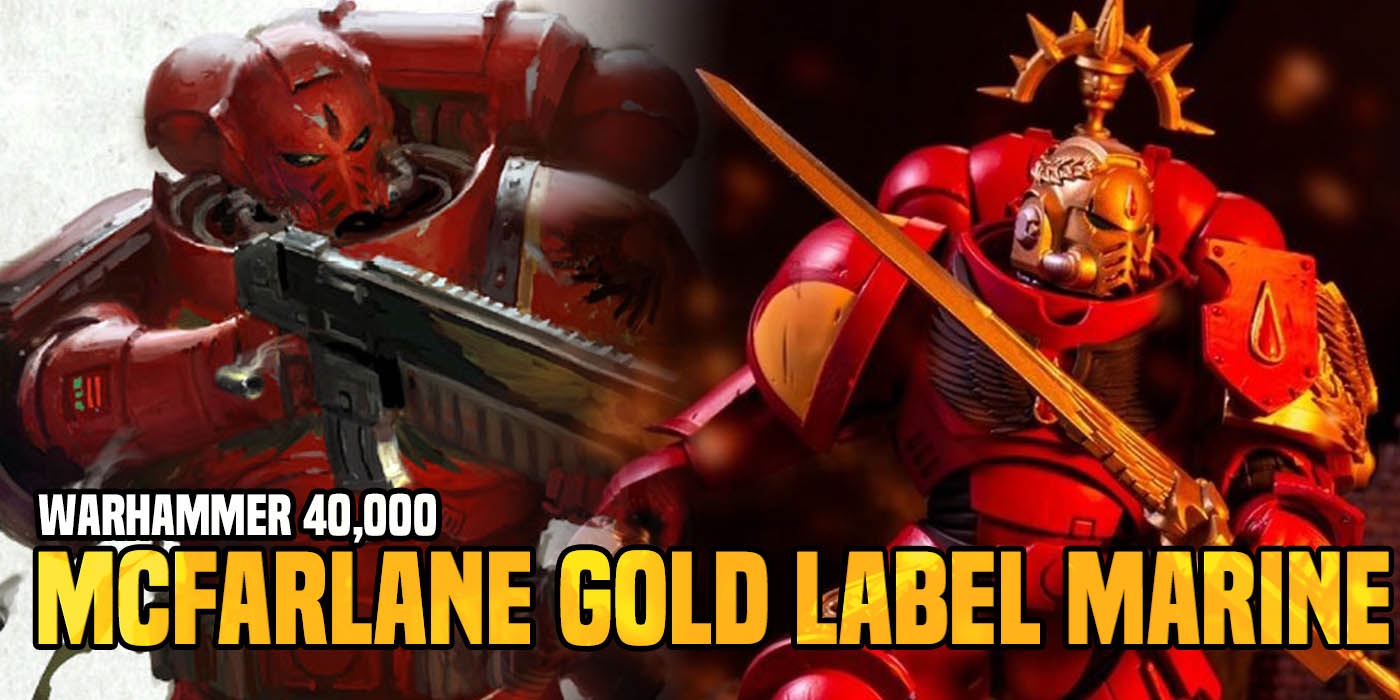 The king of special edition Gold Foil covers from the 90's is bringing their collectable flair to the Grimdark. Meet the McFarlane Gold Label Space Marine!
It seems like Games Workshop and McFarlane have found a great formula – make more 7″ Space Marine figures. We've already seen a few of them pop up and now they are back with a  new McFarlane Gold Label Space Marine – and this one is a Blood Angel!
"The first Series of our Gold Label Collection just hit stores, so we're giving you a sneak peek at Series 2! Keep an eye out – pre-orders will be coming out soon with Walmart"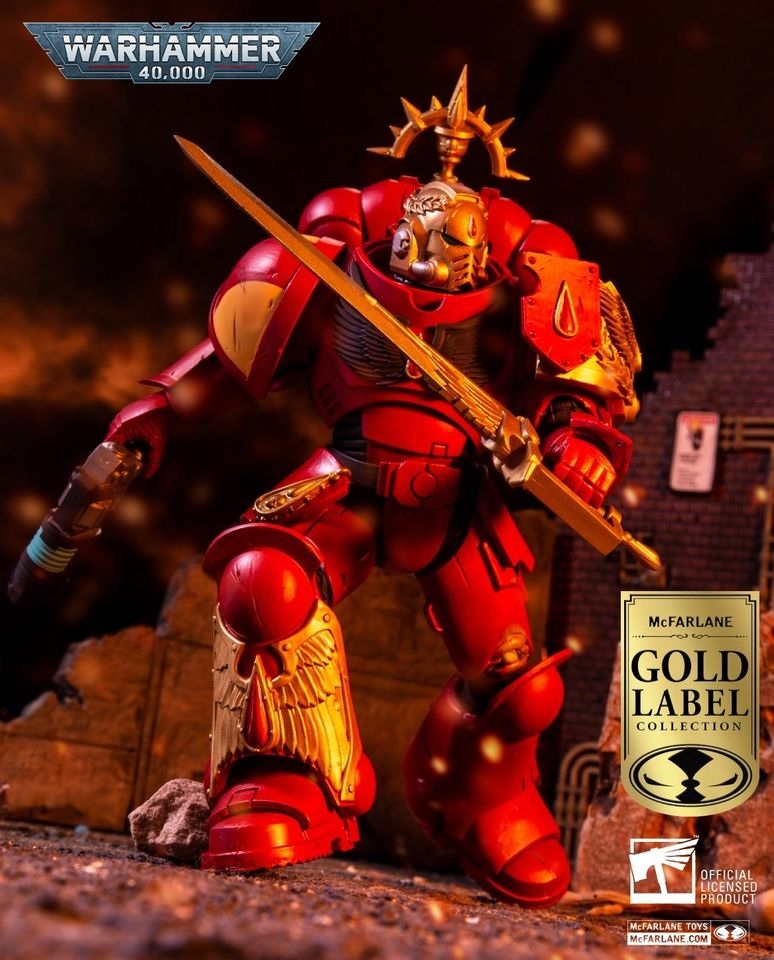 For starters, that looks fantastic! It's interesting to note that this will be the second Blood Angel from the McFarlane line – only this one looks even fancier. For comparison, here's the initial Blood Angel: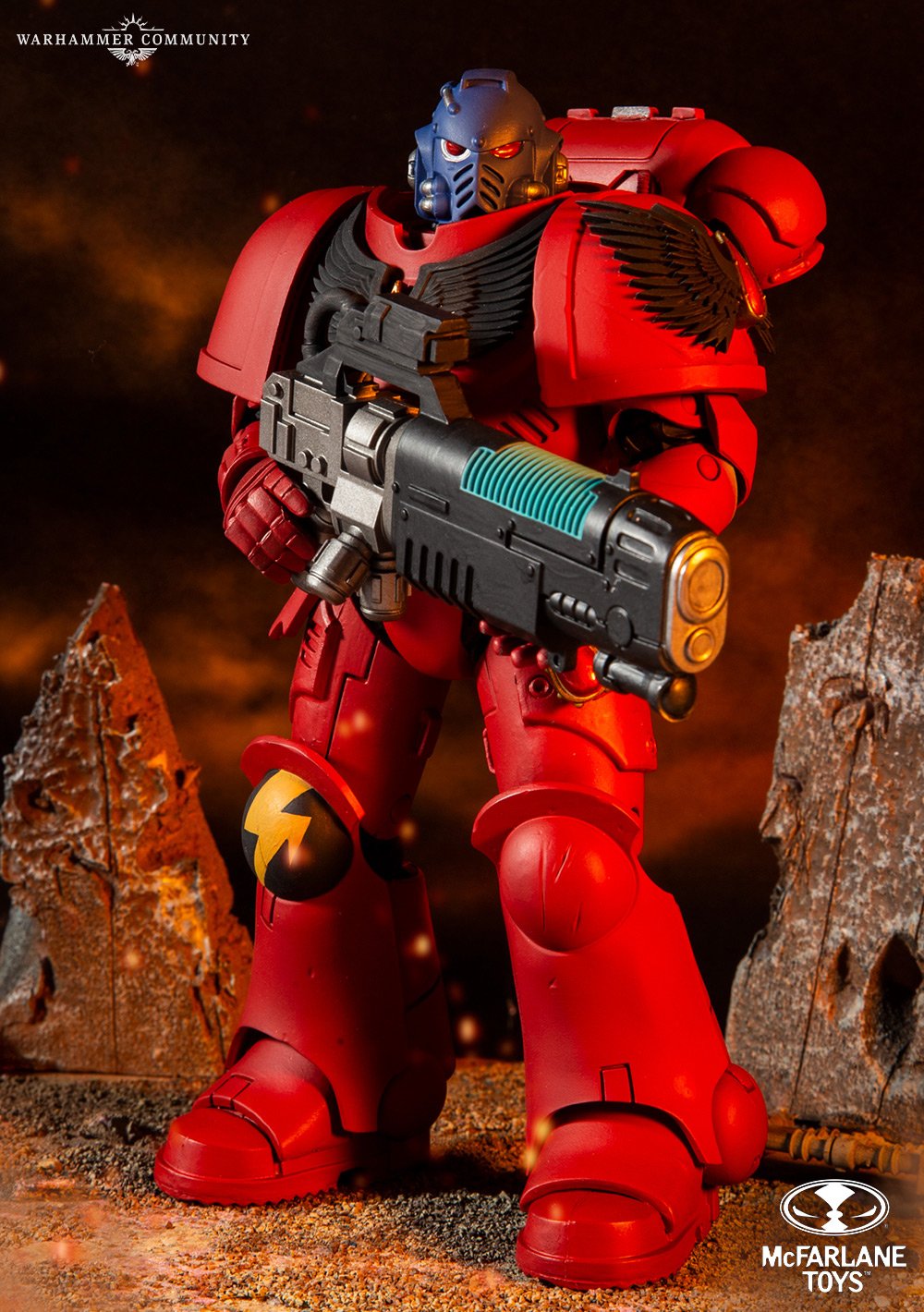 While both are Blood Angels, this new McFarlane Gold Label Blood Angel has quite a bit more going on! It's certainly a veteran with the golden helmet and based on the rest of the model, quite possibly a Commander. It's got some similarities to the Blood Angel Lieutenant Tolmeron: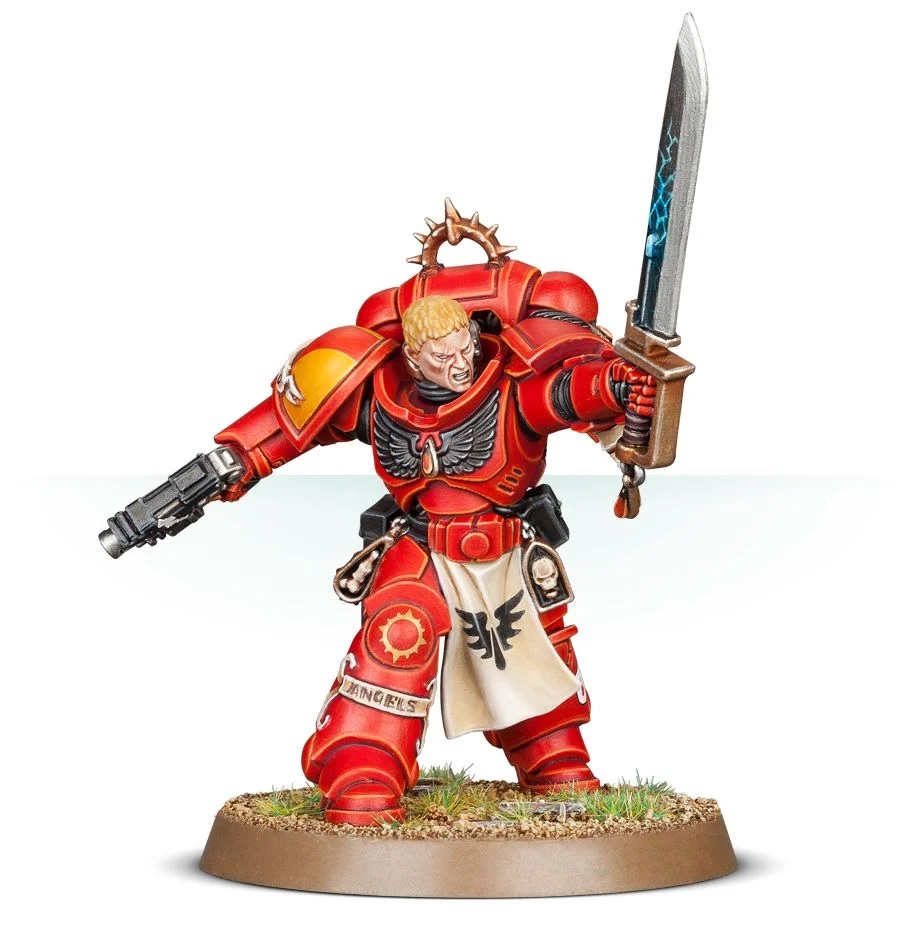 While it's not a 1:1 recreation of the Lieutenant, it's got some of the same basics. The extra honors on the new McFarlane Gold Label Space Marine certainly help make it stand out. But what exactly is the "Gold Label" from McFarlane? It's McFarlane's limited edition branding:
"All figures released in the McFarlane Gold Label Collection will be highly limited and showcased in limited-edition packaging with a McFarlane Gold Label Collection Foil Label."
This is a new line that was introduced as "coming out in 2021" – the first run of figures included a Batman that was designed by Todd McFarlane himself. The first run just hit store recently. Now this second run of figures will go up for Pre-orders soon – including this new Blood Angel!
Subscribe to our newsletter!
Get Tabletop, RPG & Pop Culture news delivered directly to your inbox.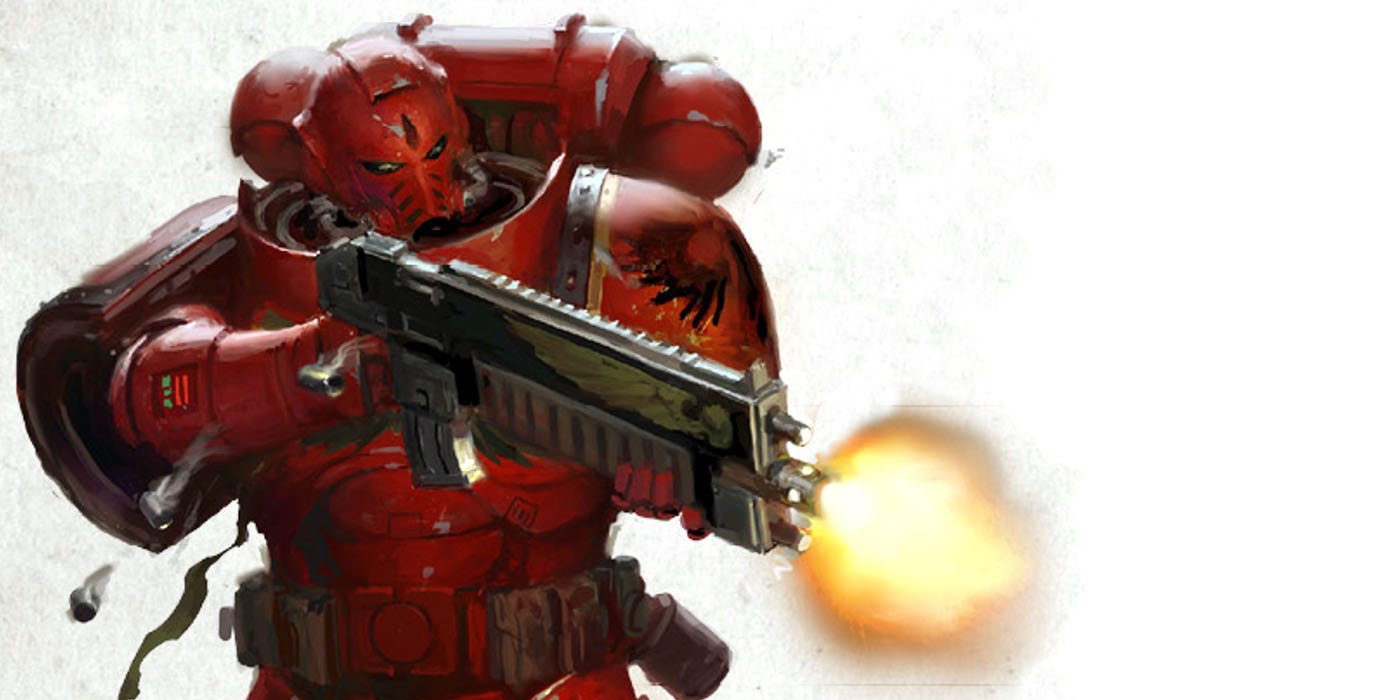 Personally, I do want one – mostly because it would be great with my other Space Marines from that collection. Being a Blood Angel fan is also a pretty big reason I'm keeping an eye out for this one.
Are you a fan of the McFarlane Gold Label Space Marine? How fast do you think this one will sell out?