Plague Companies are back in the upcoming new Death Guard codex. The new rules are full of deadly diseases and new contagions, check it out!
Plague Companies are back–not that they went anywhere, you wouldn't call it a comeback, they've been here for years. But nobody wrote a song with lyrics to the effect of "seeing some significant changes for an updated Codex in the new edition" but when they do, you better believe we'll be referencing that song all the time. At any rate, Plague Companies are a great way to customize your Death Guard giving you access to new Warlord Traits and Relics.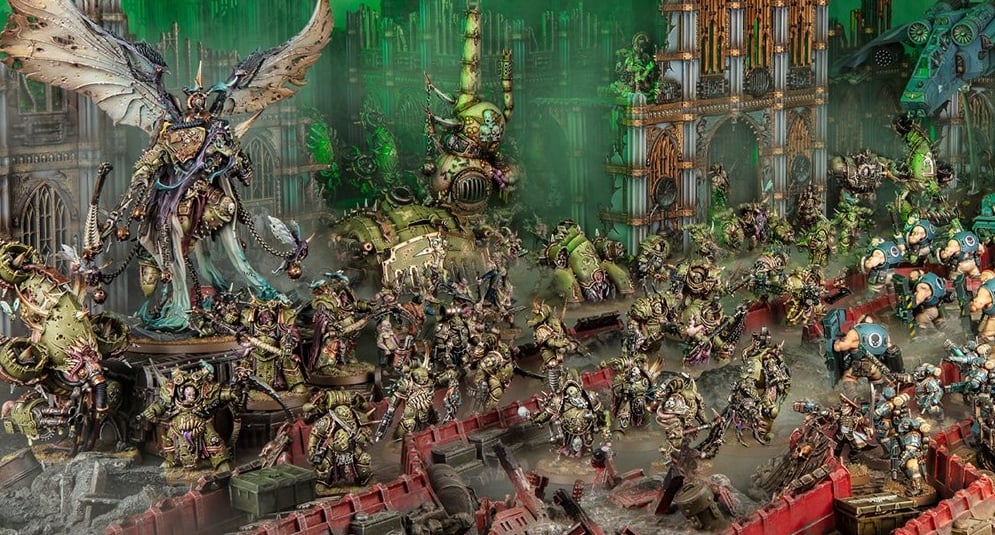 And the new rules will give you plenty of new opportunities to bring more Contagions of Nurgle into play. Check out the deadly diseases bubbling up in this rules preview below.
via Warhammer Community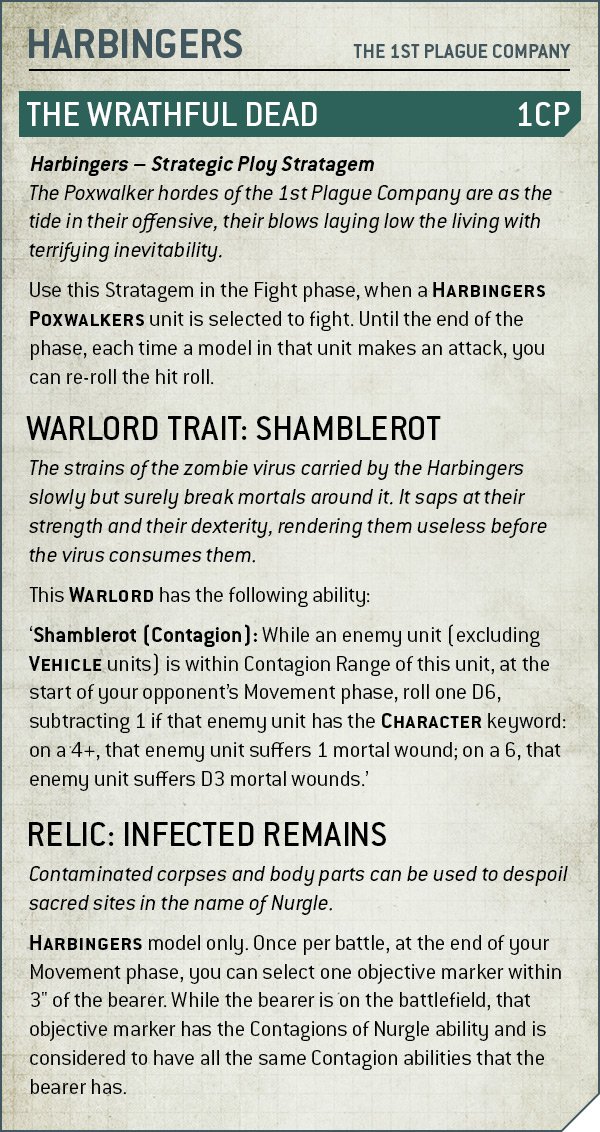 First up, we get a look at what some substantial theming going on here. If you like zombies, the 1st Plague Company is for you. With the Wrathful Dead you'll be able to make your Poxwalkers hit more often, while your Warlord gains access to Shamblerot, meaning that the closer you are to the Warlord, the faster they start dying. Finally Infected Remains lets you grant Contagions of Nurgle to an objective marker.
What are Contagion Abilities? Glad you asked. Each Plague Company will have their own special Contagion ability, and while we don't get a look at each of them, here's how they work generally: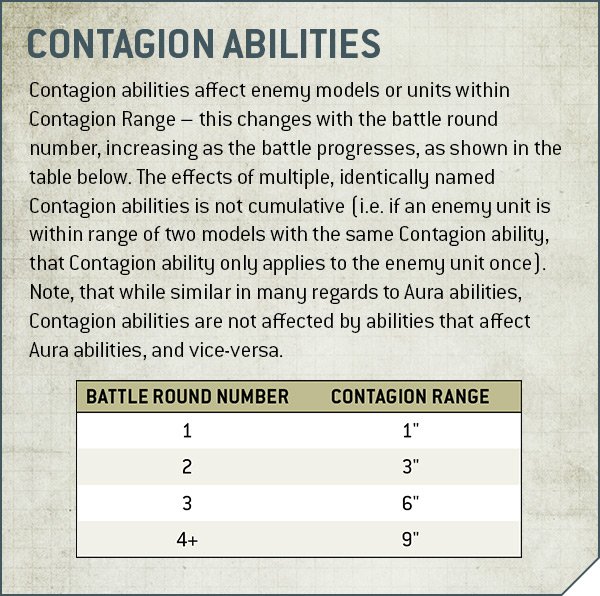 So they're auras in all but name, but that has meaning. You can't boost them with aura boosting things–but essentially your units will have an ability based on whatever Plague Company you pick, with your Warlord getting something specific–but every unit carries the Contagions of Nurgle if you make an all-Death Guard army: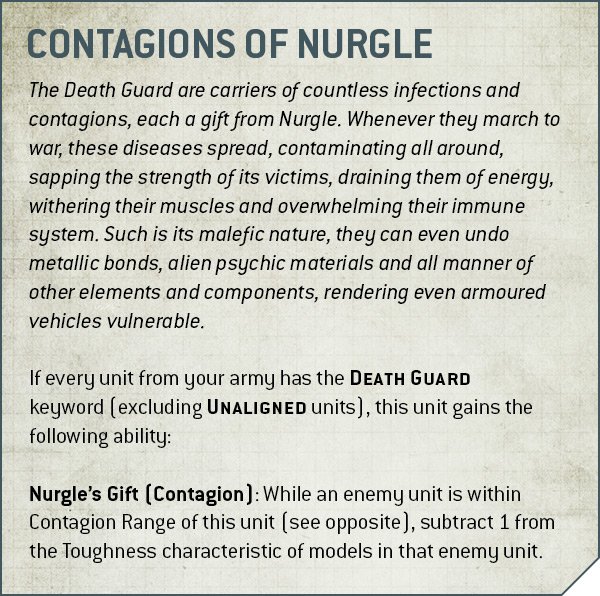 When you make a Death Guard army and don't bring friends, you get to hit harder if you're up close. Guess that's another case for Foetid Bloat-drones. But as your armies trudge across the battlefield like a disgusting inevitability, you'll have the protection of a new and improved Disgustingly Resilient: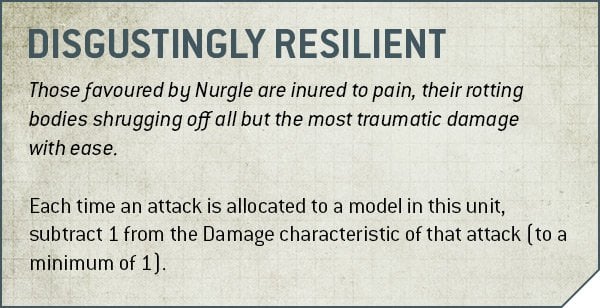 It is going to take a lot to kill a Death Guard.
What do you think of the new rules? Let us know in the comments!