Think your marines are tough? That's nice – but do they look as TOUGH as some of these chapters (to paint, at least).
It's a New Year and we're dusting off an old Hobby challenge. This is a gauntlet unlike any other as it requires you to fully commit should you so choose to accept. Starting a new army and really want to test your hobby mettle? Well, few chapters will push your painting skills like these Powered Armored Pretty Boys – so why not attempt one of these schemes. They aren't impossible… Just don't say we didn't warn you…
Angels of Defiance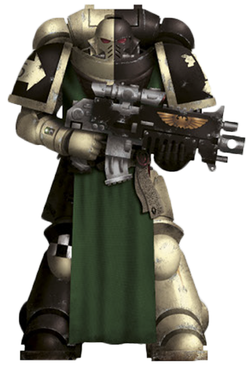 These Adeptus Astartes are a successor chapter of the Dark Angels – but don't worry, these guys are totally loyal *wink*. What makes them a challenge is, for starters, they are quartered. You'll note a theme on this list: quartered paint schemes = 4 times the work! But on top of that, you've got to use Black and White (or more of a cream-white) which means priming these is going to be tough. Oh and then there is the Green tertiary color… however, you'll be glad you have that when you're cleaning up the white and black.
Brazen Claws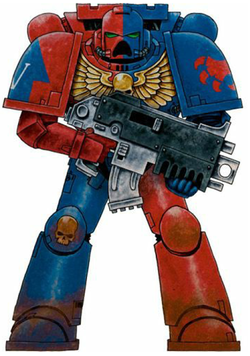 Quartered with Red and Blue. Red is a notoriously tough color for many painters to get right. Do you start with a white undercoat or a dark one? Depends on the red…and then don't slip-up and get blue on it. Have fun driving yourself bonkers with this one. And don't forget the bold-gold chest aquilas!
Dark Sons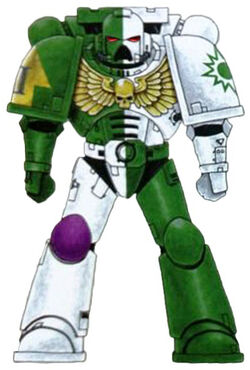 A quartered army with Green and White. That's not that bad…right? Prime White and then hit paint the green part! Oh, just don't forget the random purple knee pad and have fun free-handing the shoulder pads.
Howling Griffons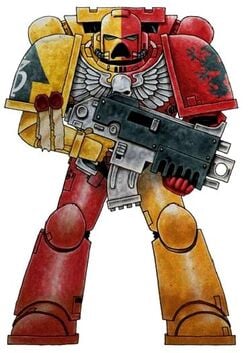 We've already mentioned the difficulty with red, but have you tried yellow? Hahahahah. Have fun with this one. It's doable and looks sharp if done well. But that can be a BIG "if."
Fire Lords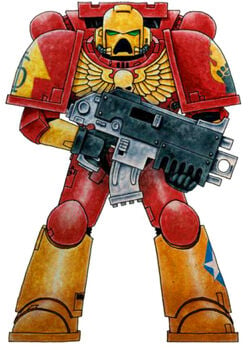 Someone saw the Howling Griffons and thought, let's use a DIFFERENT yellow on just the legs. Oh and then lets have the random star on the leg, too. And black hands – because it's edgy and cool.
Novamarines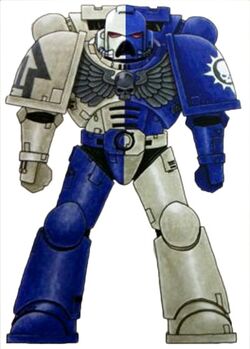 Quartered White and Blue – not *that* terrible. Except for the black chest doodads. Don't slip up or you're going to really hate covering up your mistakes with this one.
Mortifactors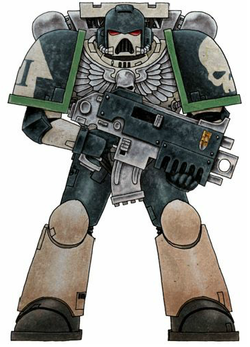 The Mortifactors are a proud chapter with a long history…of a really rough paint scheme. The edges of their shoulder pauldrons have been changed over time (perhaps it's the company colors) but they are all kind of…ugly. The bone and black is a cool combo, but it's not an easy scheme to pull off, especially with the tertiary color and then silver on the metals.
Mentors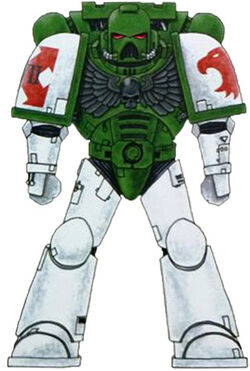 The Mentors scheme might not look too bad, but have you tried to paint it? The problem is the center of the marines is the dark part. The arms and legs being white means you have to be extra careful when applying the green and black or you're going to have to do a LOT of clean-up work. Not an easy scheme to do ad nauseam.
Storm Lords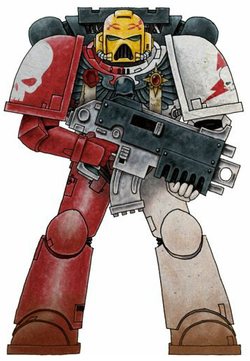 This one is ONLY an half-scheme. The tough part is the helmets are painted in the company colors which end up being completely different than the rest of the red/cream colors. If you get sloppy with the helmet, you're in for a real mess to clean-up. And don't forget the free-hand laurels. No skipping on those…
Tempest Guard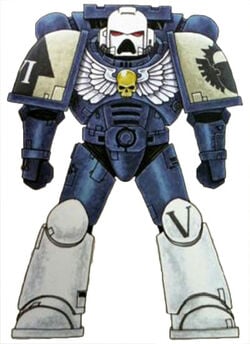 Much like the Mentors, the dark color is on the inside. The boots are also a different white than the shoulder pads. And the Helmet is an even brighter shade of white. I mean, sure, you could fake it and just make all the whites the same colors…but that would just be lazy people!
Special Insanity Bonus: Any of these Schemes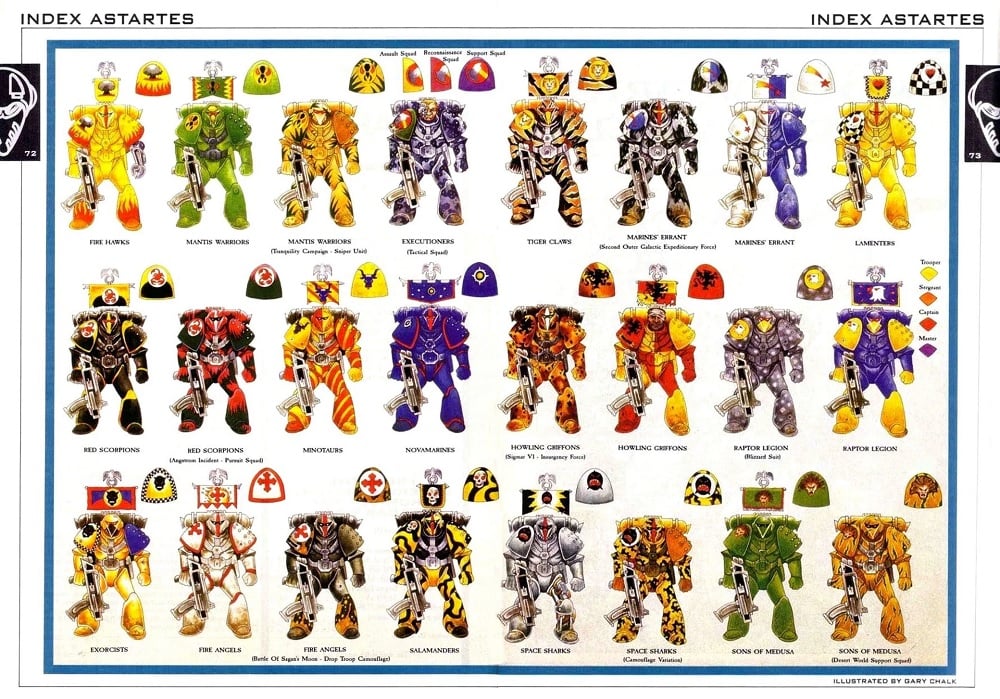 Note: Yes, the Howling Griffons and Novamarines are there, too.
Oh, did you find those schemes to easy. Well, here are the forces of the Badab War. There are a few "easy" schemes but there are a lot more insane schemes! If you really want to impress folks, knock out an army of one of these classic schemes – just don't plan on doing it quickly.
Are you going to take the challenge when the new Marine Codex hits shelves? Show us your progress in the comments – we'll be impressed!