A Second Heart? Sure. Multi-lung? Why not! Omophagea? A what now? These are the strangest Space Marine Organs.
Space Marines are genetically enhanced and implanted with over 20 extra organs (it used to be 19, but Primaris added a few). Some of them totally make sense – like a second heart or an extra lung. But some of them not only have some funky names, but they also have some pretty funky abilities that Space Marines get. Here are our favorites and what they do.
Omophagea – "The Remembrancer"
You've probably heard the phrase "you are what you eat" before. However, for Space Marines, they actually take it to the next level. This strange-sounding implant allows for Space Marines to literally "learn by eating" and they can quite literally take on the memories of whatever they devour.
"Able to 'read' or absorb genetic material consumed by the marine, the omophagea transmits the gained information to the Marine's brain as a set of memories or experiences. It is the presence of this organ which has led to the various flesh-eating and blood-drinking rituals for which the Astartes are famous, as well as giving names to chapters such as the Blood Drinkers and Flesh Tearers."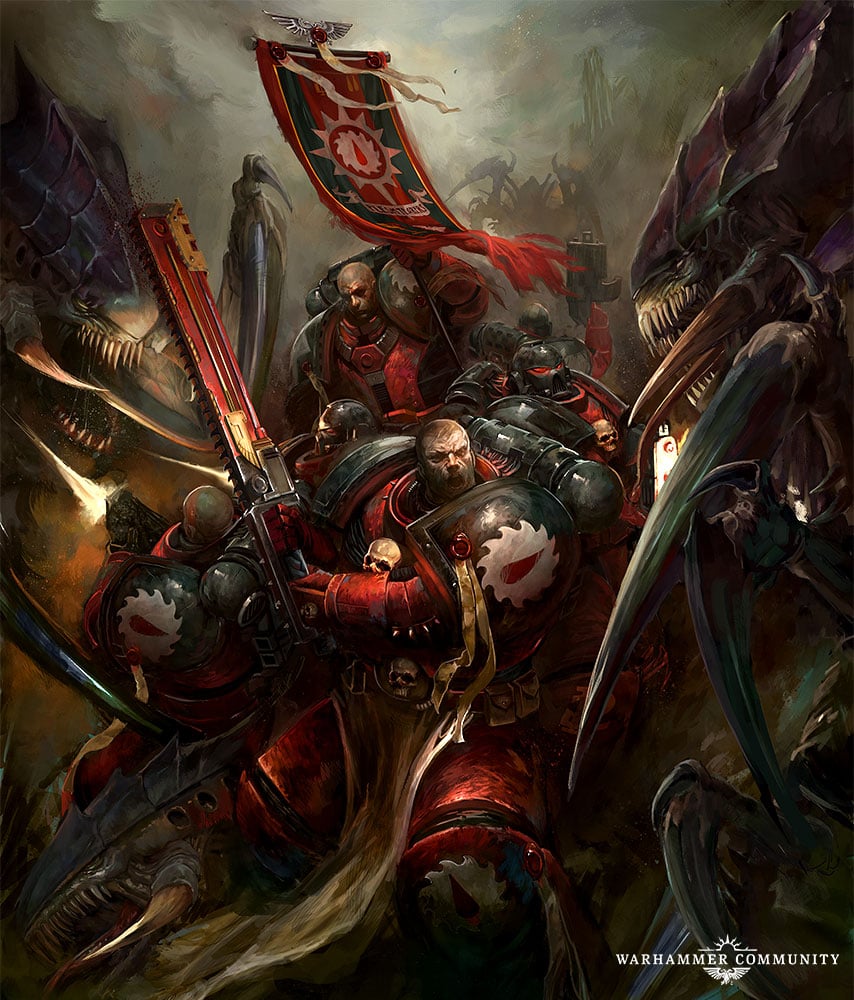 Ossmodula – "The Bone Grower"
This tubular organ is the one that secretes special hormones that pumps up the Space Marines skeleton in some pretty remarkable ways. Not only does this allow for the Marine's bones to grow in size and strength, it also causes their rib cage to fuse together into a "solid, bullet proof mass of interlocking plates" – which is pretty handy in their line of work. But did you know that it ALSO allows the Space Marine to " absorb ceramic-based chemicals that are laced into the Marine's diet" ? That's probably why you've never heard of a Space Marine with osteoporosis.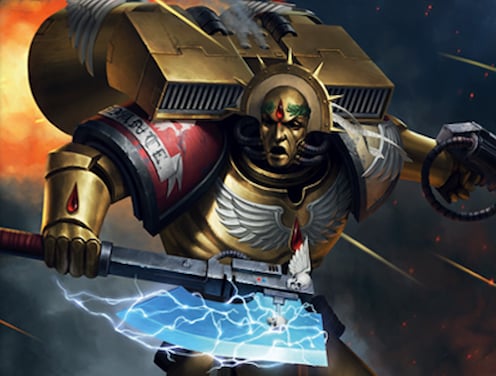 1000 years old, not a weak bone in my body!
Mucranoid – "The Sweaty Gland"
Does that Space Marine look sweaty to you? Are you fighting in an extreme environment of heat/cold/the vacuum of space? That's not your typical human sweat then…
" This implant allows a Space Marine to sweat a substance that coats the skin and offers resistance to extreme heat and cold and can even provide some protection for the marine in a vacuum. This can only be activated by outside treatment, and is common when Space Marines are expected to be fighting in vacuum."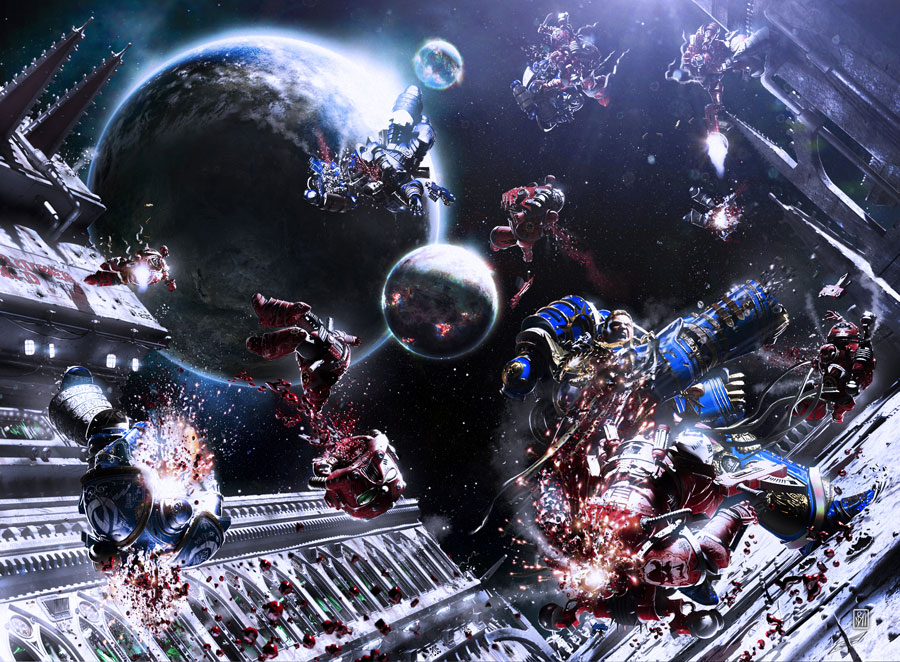 And here you thought they were just overly competitive. Shame on you. It's a glandular thing.
Sus-an Membrane – "The Hibernator Implant"
Implanted above the brain, this Implant does require some additional chemical therapy and training to use. However, once it's enabled, it allows for the Space Marine to enter a state of suspended animation. This can be done by the Space Marine on purpose or as an automatic response to extreme trauma. This can effectively keep a Marine alive for years even if they have suffered a mortal wound. Hopefully there is an apothecary around to help them recover soon…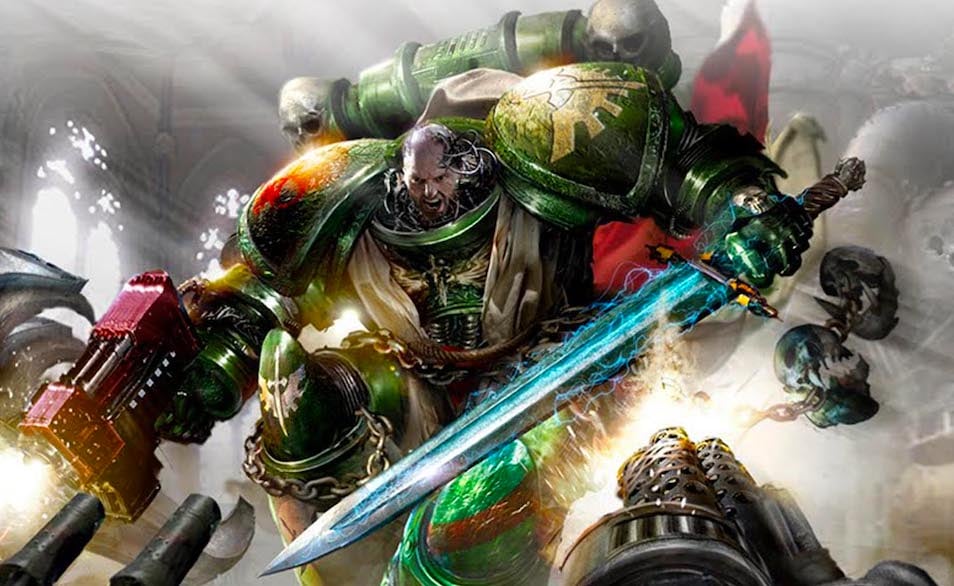 The current record holder for staying in suspended animation is held "by Brother Silas Err of the Dark Angels, who was revived after 567 years" – that's quite the feat!
Larraman's Organ
Anything your body can do, Space Marines can do better. Take, for example, your leukocytes – you know, your white blood cells. While yours might help fight off invaders in your blood, Space Marines are amped up and double as super-platelets, too! How? Well the Larraman's Organ creates Larraman Cells. These cells attach to the Leukocytes and are transported to areas where the Space Marines have been wounded. However when they make contact with air "they form a near instant patch of scar tissue, sealing any wounds the Space Marine may suffer – acting like platelets, only better."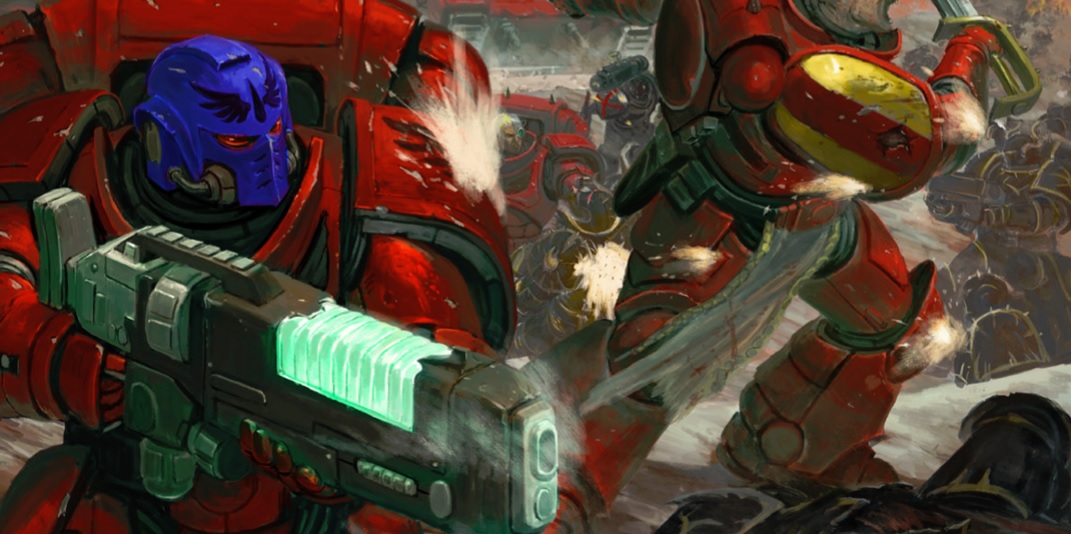 Blood Angel? More like Scar Tissue Angel, amirite?!
There are lots more Space Marine Organs that do some pretty weird (and AMAZING) things. Which are your favorite?