Epic Star Wars Dogfights Come to Life in These Dioramas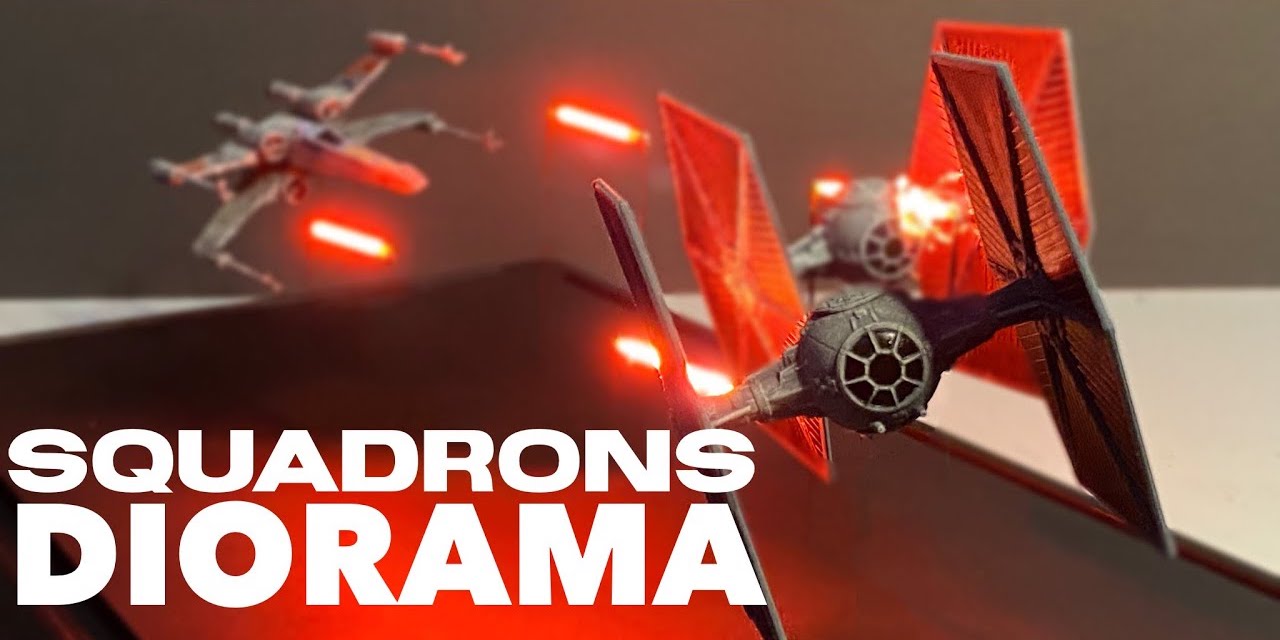 Model creator and artist, Boylei Hobby Time, does fantastic things with LED filaments. They make these little corners of the Star Wars universe come alive.

This diorama featuring an x-wing in pursuit of a couple of TIE fighters was inspired by the announcement of the upcoming Rogue Squadron show. The models used are Bandai's 1:144 X-Wing and Tie Fighter. The LED effects really brings this to life – they are 12v LED Filaments and the way they've been mounted to make them look like they're traveling in space is great. You can find a list of all the materials used here.
"Chip Off The Old Block"
This piece is inspired by one of the many amazing clashes in Attack of the Clones – Jango Fett in Slave 1 (with its hidden rapid fire blasters) and Obi-Wan in an A-Wing. Both 1:144 scale models are from Bandai; other materials include Nano LEDs, a picture frame, and some electrical work. You can check out the entire list – including paint – here.