Games Workshop Confirms Warhammer 40K & MTG Upcoming Set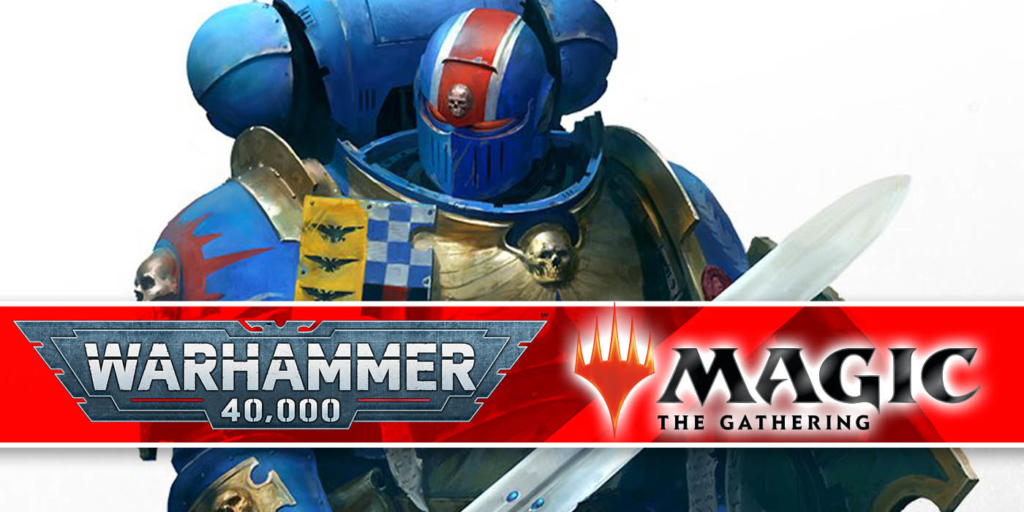 It's official, Games Workshop has confirmed today's big news that Warhammer 40,000 is coming to Magic The Gathering.
The early news has been circulating all day, that MTG will be doing crossover sets with other big universes like Lord of the Rings and Warhammer. But now GW has officially confirmed it – and added a little more detail:

"Warhammer is the world's biggest name in tabletop gaming. Magic: The Gathering is the number one fantasy card game. So, what happens when you smush them both together? 
The answer can be found in Universes Beyond, a new premium card set for Magic: The Gathering which sees the game's creators teaming up with some of the world's biggest storytelling brands – including Warhammer 40,000. 
…Universes Beyond will bring the mighty heroes, twisted villains, and fearsome xenos races of the 41st Millennium to glossy cardstock. For Warhammer 40,000 fans, it's a chance to command the forces you know and love in an entirely fresh way – while cooing over some lavish new art, too.
When can you get your mitts on these cards, we hear you cry? Well, they're a little way off yet…"

Thoughts:
So we have a name for the set: Universes Beyond. It sounds like this is an umbrella name that may cover multile IPs, including Warhammer 40k. The upcoming set will incorporate new art, so it's not simply recycling existing art assets.  Finally, it sounds like this expansion is fairly far off in the schedule.
Have at it.

Latest News From BoLS: