MTG: Black is Magic – 5 NEW Secret Lair Spoilers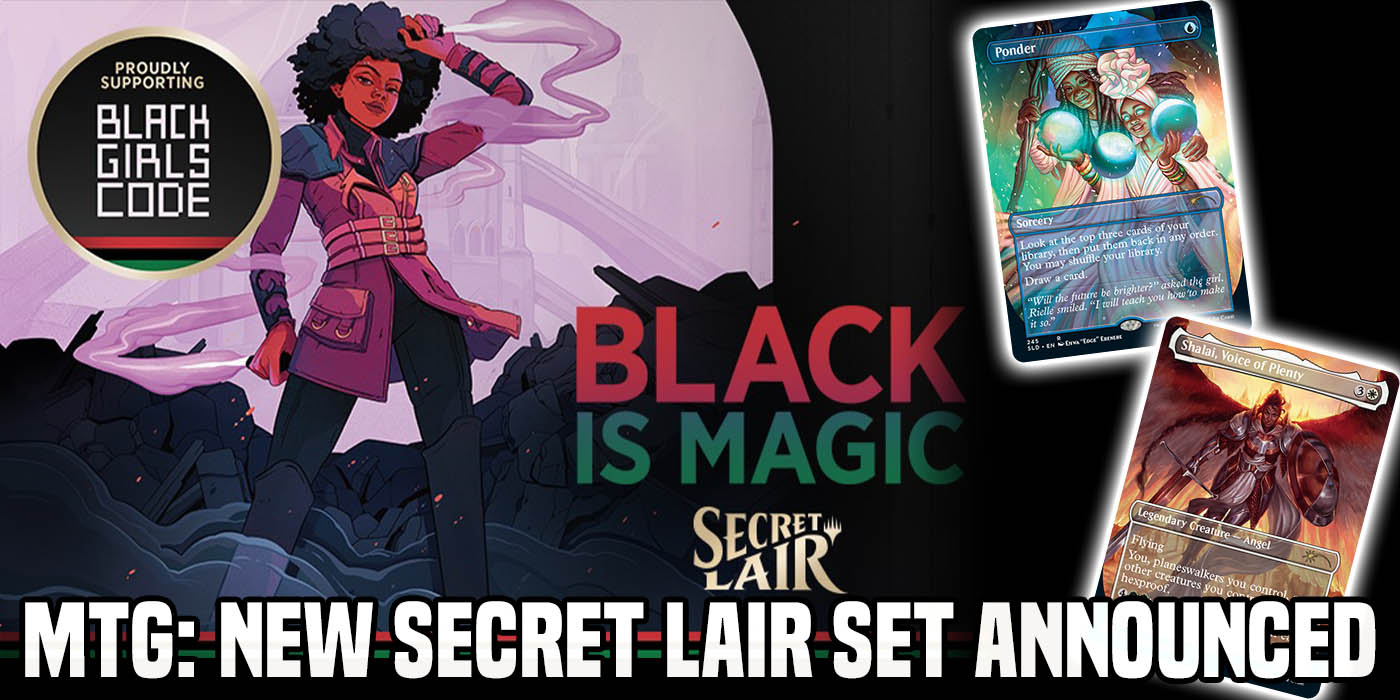 Five more cards have been shown off from the upcoming Black is Magic Secret Lair drop, come check out the latest from Magic: the Gathering.
With the new Black is Magic Secret Lair set around the corner, we've got a look at five different cards from the upcoming set. Check out Path of Ancestry, Cultivate, Kaya, Ghost Assassin, Teferi, Hero of Dominaria, and Sol Ring, all of which you'll find in Black Is Magic, out for pre-order next Monday. First up Path of Ancestry: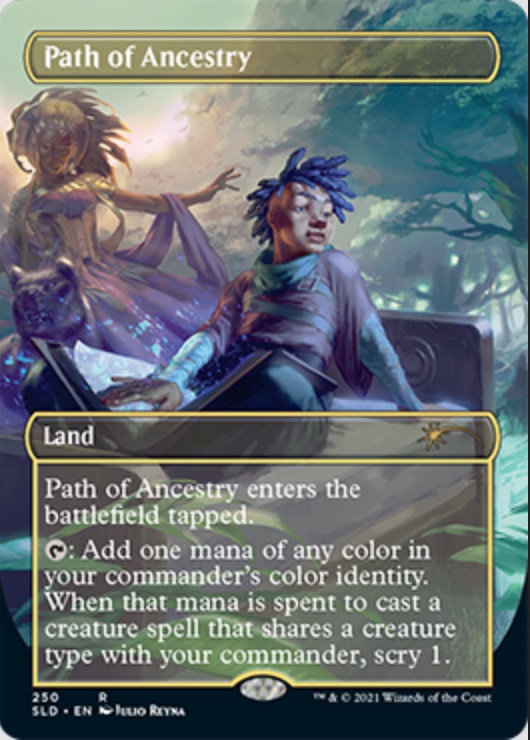 Path of Ancestry enters the battlefield tapped.

Tap: Add one mana of any color in your commander's color identity. When that mana is spent to cast a creature spell that shares a creature type with your commander, scry 1.
This card, first introduced in 2017 features a gorgeous new artwork that paints a more figurative picture for the classic Commander Land. Now let's take a look at Sol Ring's new look: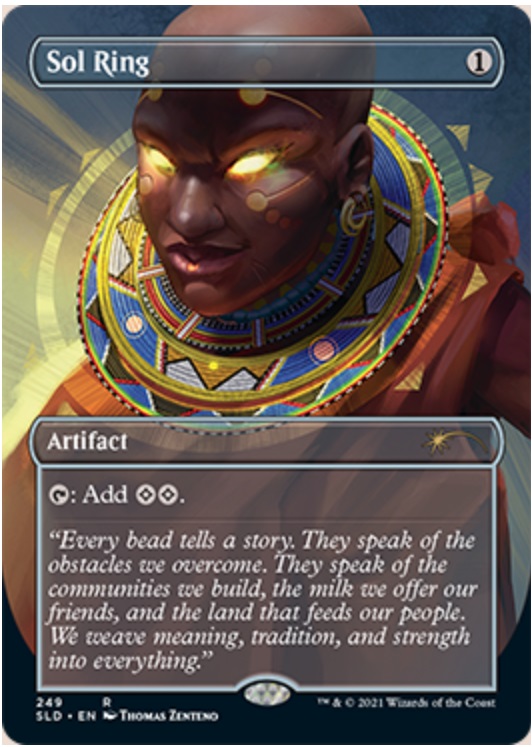 Another great new look and this one has some fantastic new flavor text as well:
Every bead tells a story. They speak of the obstacles we overcome. They speak of the communities we build, the milk we offer our friends, and the land that feeds our people. We weave meaning, tradition, and strength into everything.
The new art for Kaya, Ghost Assassin is incredible.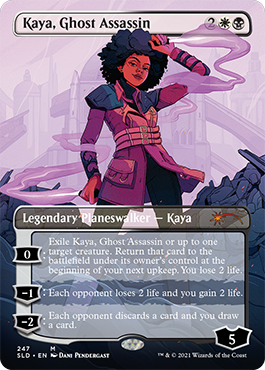 And of course there's everyone's favorite Dominarian hero, Teferi:
Subscribe to our newsletter!
Get Tabletop, RPG & Pop Culture news delivered directly to your inbox.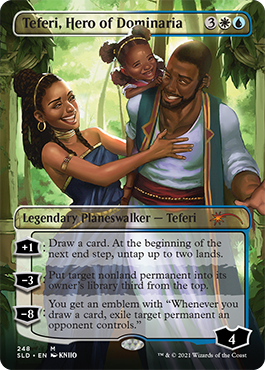 And finally Cultivate, which shows off a beautiful new take on the Black Lotus at the same time: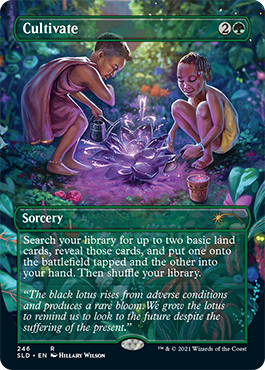 ---
Wizards of the Coast is proud to celebrate Black History Month with the Secret Lair: Black Is Magic drop, which celebrates and supports different expressions of Black identity. This special collection will be available for preorder February 22 through March 31 with the proceeds benefiting the game design, digital art, and game development programs of Black Girls CODE, an organization that empowers girls of color in game design and other coding programs.
BLACK IS MAGIC
PRODUCT DESCRIPTION
Black History Month celebrates Black history and honors the stories, culture, and achievements of Black people. The Black Is Magic drop celebrates and supports different expressions of Black identity.
Each card was illustrated by a Black artist who brought their unique art style to the drop. Ernanda Souza interprets Shalai, Voice of Plenty as a guardian angel who protects and shields the people. Ejiwa 'Edge' Ebenebe gives us a Ponder that honors elders and African spiritual tradition. Hillary Wilson, Dani Pendergast, KNIIO, Thomas Zenteno, and Julio Reyna celebrate more aspects of the Black experience in additional cards that will be revealed soon.
PHILANTHROPIC PARTNER

Black Girls CODE aims to increase the number of women of color in the digital space by empowering girls of color between ages seven and seventeen to become innovators in STEM fields, leaders in their communities, and builders of their own futures through exposure to computer science and technology.
What do you think of the new art?