Reality & Fantasy Blur in Epic 'A Writer's Odyssey'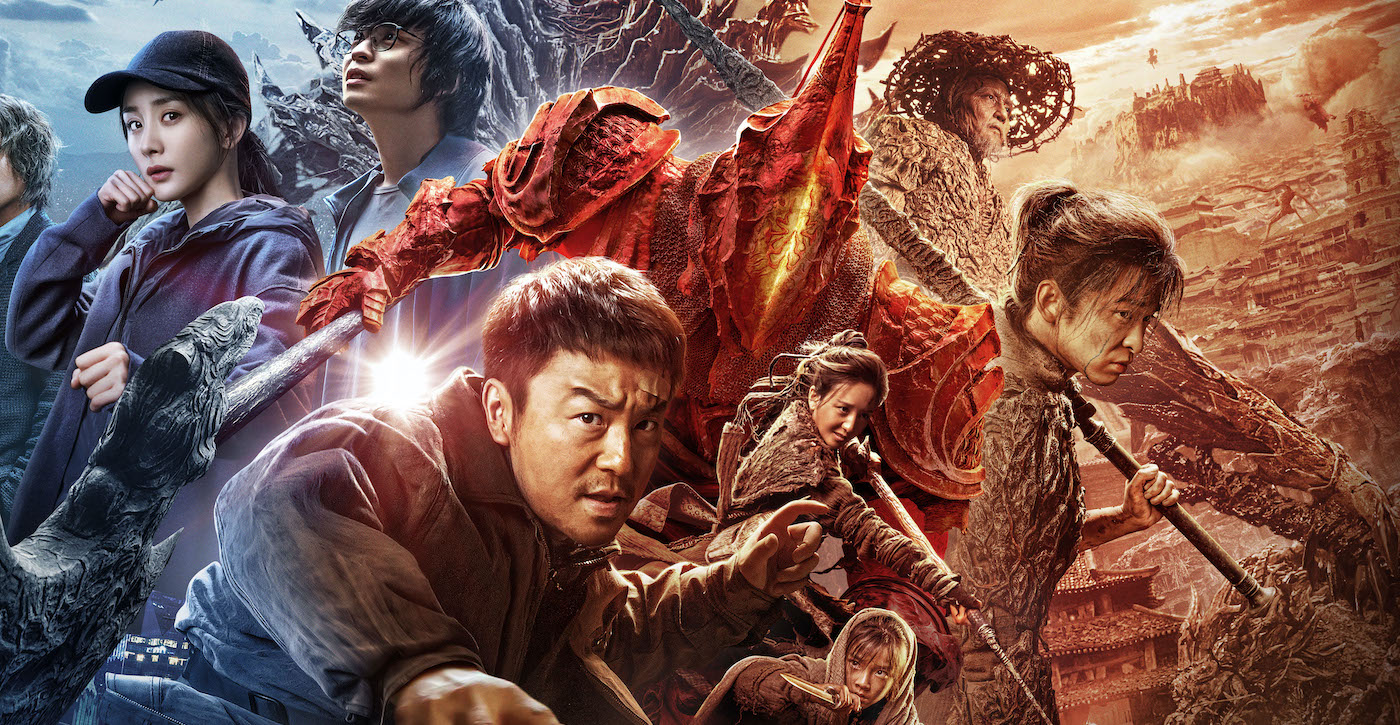 Fantasy becomes reality in this tale of a novel that opens a door between two universes. Can the writer be stopped before the real world is forever changed?
Author Lu Kongwen's (Dong Zijian) novel follows a heroic teenager on a quest to kill Lord Redmane, a ruthless warlord, with the help of a Black Armor (Guo Jingfei). The novel has a hidden power, though. Its contents begin to change the real world and affect the lives of real people. Guan Ning (Lei Jiayin), who has special abilities, is tasked by a tech mogul to take the author out.
I'm really digging the premise and the way the two worlds tie together. The look of the fantasy world – filled with monsters, magic, and fighters with powerful weapons – is fantastic. It's got a Wuxia feel to it, but with a modern twist. It also has that grand scale that Chinese action movies are known for – that is perfect for a big, fantastical story like this.
The movie is from producer Ning Hao (one of China's most successful directors), who has put together a top-notch FX and fight choreography teams. It was shot in IMAX and contains over an hour of expanded aspect ratio footage that should make for some mind-blowing scenes.
A Writer's Odyssey premieres on February 12th (this Friday).