The X-Wing Fighter is the iconic Rebel starfighter, and today we're going to take a look at how it was created, and what it's capable of.
In all the galaxy, no starfighter is as iconic as the T65-B X-wing Starfighter. This special, heavily armed starfighter helped turn the tide for the Rebel Alliance during the Galactic Civil War, and it has since come to represent the strength of the New Republic. Throughout the galaxy it's signature S-foils signify daring pilots and heroic battles. But where does the ship come from? Who built it, and how did it come to be in the hands of the Rebels?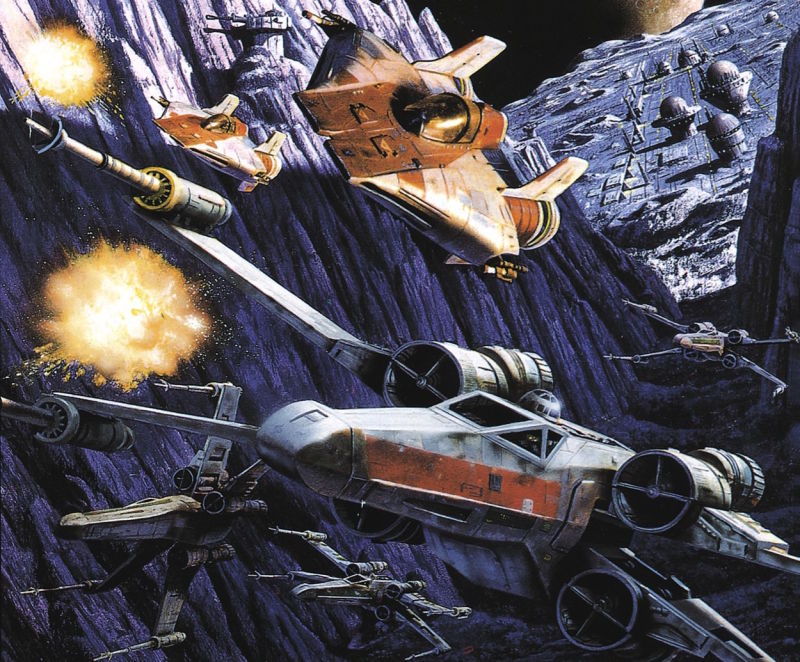 To answer that question, we must go back to the time of the Clone Wars, when the Republic waged its war against the Separatists, while Darth Sidious manipulated the affairs of the galaxy from behind the scenes. As the Republic found itself in need of starfighters, they turned to the Incom Corporation, a company with ties back to the High Republic.
The first wave of starfighters from the Incom Corporation resulted in the Z-95 Headhunters and the Aggressive ReConnaissance-170 starfighter, but from these, the engineers at Incom strove to build a well-rounded snubfighter with no exploitable weakness, that was capable of going to hyperspace.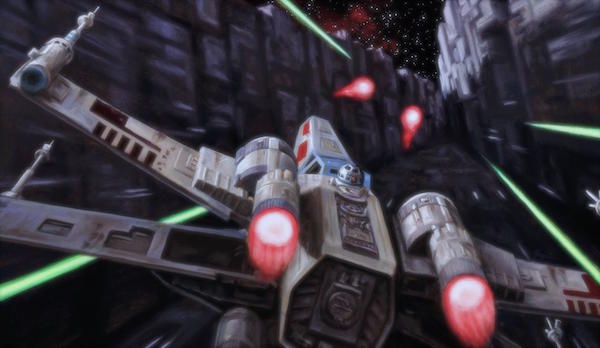 Originally, the X-Wing had been intended for the Imperial Navy, however, the Galactic Empire chose instead to go with the TIE Fighter, but the X-Wing was operational as early as 1 year before the Battle of Yavin. Starting with the T-65B X-Wing, these fighters first saw action over the attack on Lothal, a fast and furious battle around the planet Lothal where the TIE/D Defender Elite was being developed. Though the battle had heavy casualties for the Rebel forces, the X-Wing proved its usefulness, and they quickly spread throughout the Alliance.
Saw Gerrera used them, they were used in the Battle of Scarif where Rogue One went and captured the plans for the Death Star. And of course, the X-Wing became known as the premiere starfighter in the galaxy when a lone starfighter made its way down the meridian trench of the Death Star and destroyed the entire station.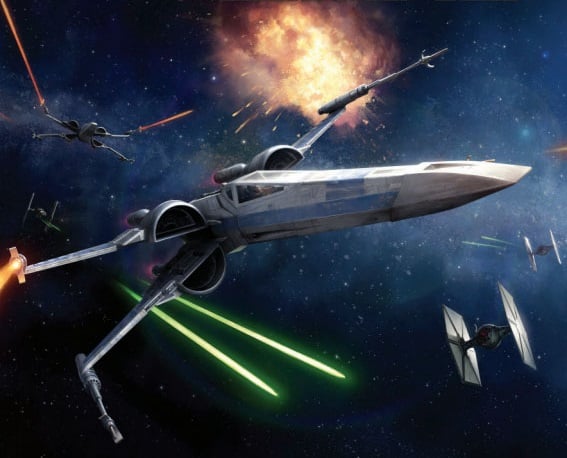 From that point on, X-Wings became a mainstay of the Rebel Alliance and then, when it became the New Republic, more sophisticated X-Wings replaced them, moving up to T-70 X-Wings and T-85 varieties which featured heavier shields and armor respectively.
And thus, the X-Wing earned a place in galactic history.