Warhammer 40K: The Dark Angels Rock – FTN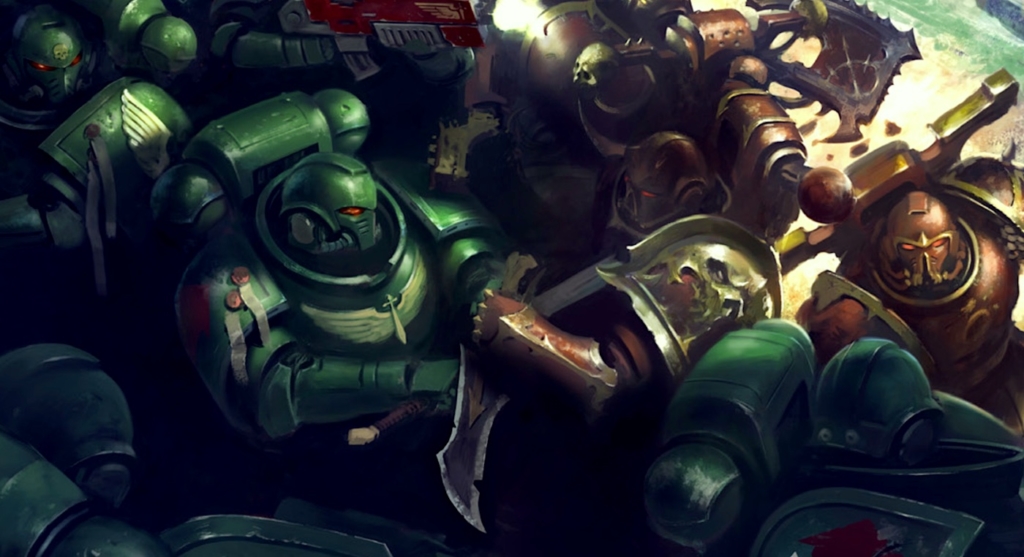 We're getting into the nitty-gritty with the Dark Angels this episode – the book is good and there are lots of ways to play them.
Hey folks,
The Dark Angels will be incredibly hard to beat. They have durability we haven't seen since people had 2+ re-rollable saves.   I'm kidding.  It's not that bad but this codex has the ability to put some serious brick units on the table.  The only thing you have to determine is which of them you like best.
It's awesome to have these options. Deathwing was a meme army for two decades and now – whoa! Players who've treasured the lore and their collections this whole time are definitely getting rewarded.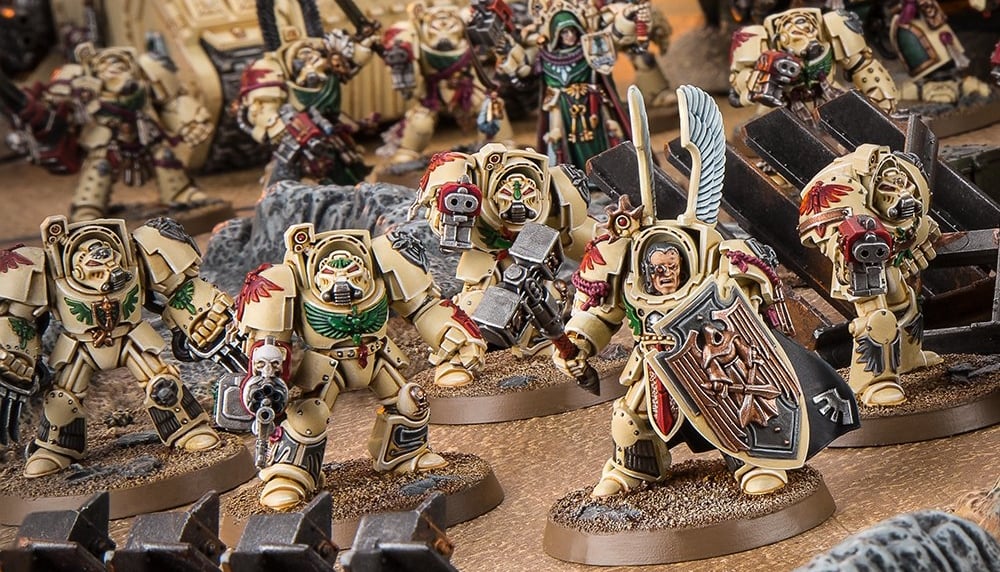 The Ravenwing has been outclassed by other marine bike armies in the past and I think we all scratched our head a bit wondering why. Well.. wonder no longer. This Wing gets a lot of love too.  We talk about some crafty ways to deny your opponent some points while racking them up yourself.
In the final moments of the show, we talk about kitbashing the easy build models.  It's easier than you may think! With a single multi-part kit you can build some truly unique models. A few snips and slices and you're well on your way with a personalized army even with the single pose figs.  Give it a try.

FTN mostly focuses on Warhammer 40k, but you will see that in the first few episodes, we take a severe deep dive into nerdom. These have been a blast to record, and I hope they help pass the time for you. Please please please check out the new
Forge The Narrative objective markers
. These things look awesome. Ordering a set is a good way to support one of our sponsors AND the show. Find them
here
.
FORGE THE NARRATIVE (iTunes Page)
Alternatively, you can subscribe via your own iTunes, and it should update our podcast when we post a new one. Don't have iTunes? Use the player below to access the podcast directly, or add our feed to your favorite player.
Podcast Link
Credits:
Paul Murphy – Host
@warmaster_tpm
Panelist:
Adam Camileri
Red Powell
Justin Troop – troopsmash
Christopher Morgan – captain morgan
Ricky Addington
Josh Ginn
Subscribe to our newsletter!
Get Tabletop, RPG & Pop Culture news delivered directly to your inbox.
Latest News From BoLS: