D&D Accessories: Give These Board Games a Try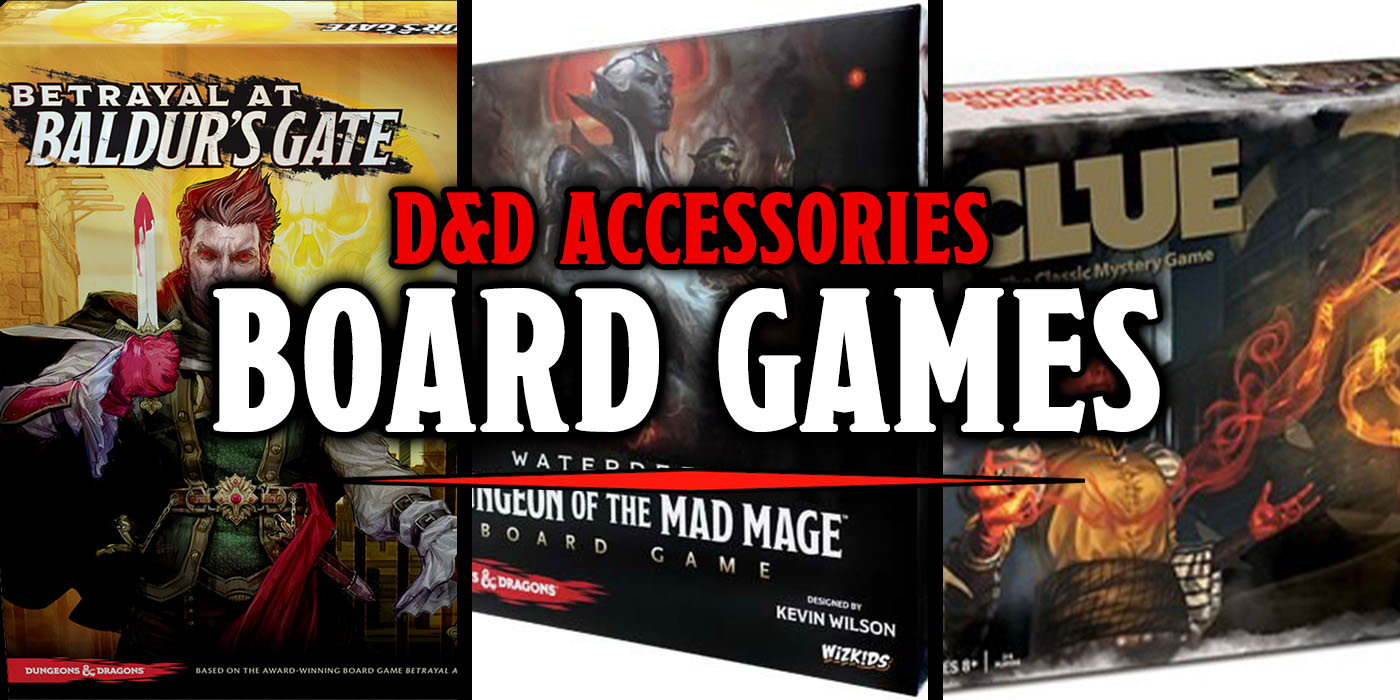 D&D is great, but sometimes you want to play a different game. Why not mix interests a little and play one of these board games with some D&D flair?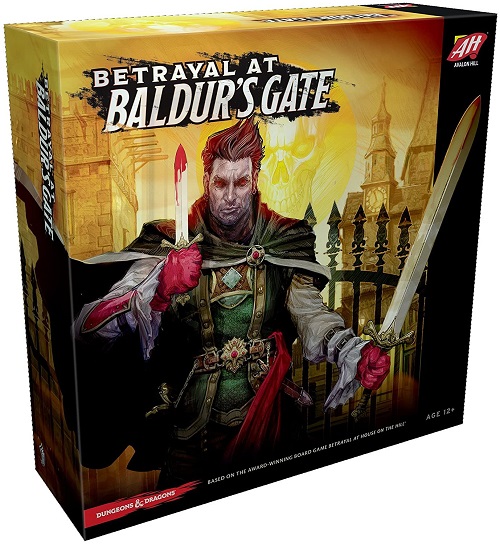 Betrayal At House On The Hill is my favorite board game in the world, and this is a D&D take on that same concept. It's awesome. A cooperative-ish game of mystery and horror where every time you play the game board and story will be a little (or a lot) different, Betrayal feels like exploring a brand new place and unraveling its secrets before everything goes bad. Sometimes end game involves one player turning traitor and fighting the others to claim the win while others stay truly cooperative, but every game is so much fun.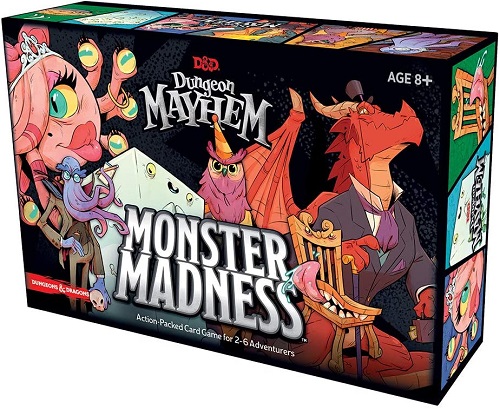 There are a few versions of Dungeon Mayhem out there, but in Monster Madness you play as the monsters. It's also a game designed with kids in mind and a recommended minimum age of ten, making this a D&D game to introduce younger players with. Up to six players pick their favorite monster and take on one of the twelve Dungeon Mayhem decks you can hold in this monster-sized set.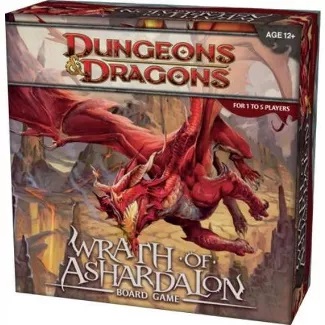 Sometimes D&D inspired board games create enjoyable games that feel nothing like Dungeons and Dragons aside from existing in the world of monsters and fantasy. Wrath of Ashardalon actually feels like a Dungeons and Dragons game. Dungeon crawling, quests, monster fighting, and treasure are all key aspects of this game with a twenty sided die to top it all off. Designed to work as a single game or for multi player parties of up to five, Wrath of Ashardalon works on many levels.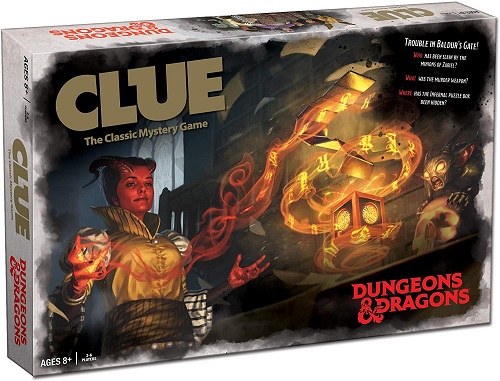 It's Clue. You know Clue. This is just Clue with a D&D spin. The weapons include all of the fantasy and medieval options you would expect, and instead of exploring a mansion, there is a map of the Forgotten Realms. While classic Clue may have players solving for the murder of Mr. Boddy, players determine which player was slain and replaced by a disguised monster, but at its core the game is the same which can be a fun and comforting take on a well-loved classic. Collectors will enjoy this just as much as D&D fans who happen to like board games.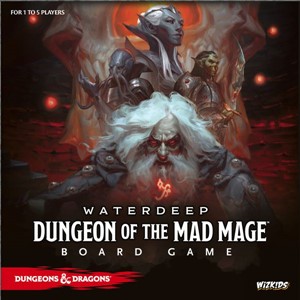 Another board game that feels like a classic Dungeons and Dragons adventure, Mad Mage may as well have stepped right out of a module. Players will explore Waterdeep,  the yawning Portal, and Undermountain, search for treasure, navigate traps, and take on monsters, while Bane and Boon cards keep the game fresh and engaging. If you want to play a D&D feeling adventure but don't have a friend willing to take on the job of DM, check out the Dungeon of the Mad Mage board game and start exploring.
Subscribe to our newsletter!
Get Tabletop, RPG & Pop Culture news delivered directly to your inbox.
Do you own any Dungeons and Dragons board games? Which is your favorite? Are any D&D board games making it onto your wish list? Let us know in the comments.
Happy Adventuring!