What do we have here? A new Rumor Engine from Games Workshop and it looks like a could be used as a dreamcatcher.
This new Rumor Engine is casting a wide net in terms of what it could be. It looks like someone is going fishing and is looking to catch…something. Take a look for yourself.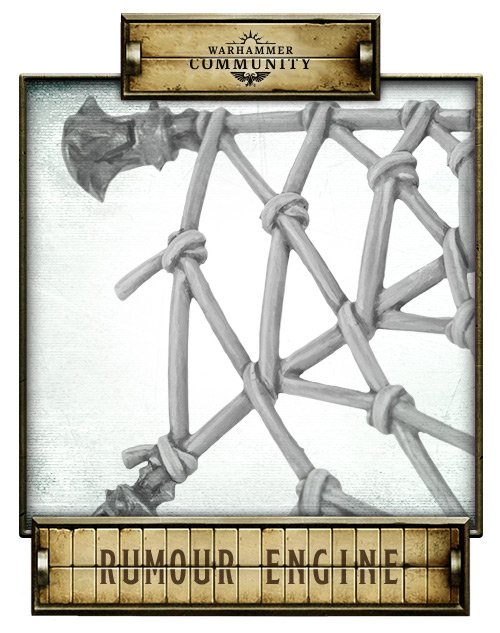 "If you're at a loss as to what the Rumour Engine is showing us this week, you're not alone. But one thing is undeniably true – you're going to think the whole model is awesome when you see the rest of it. Just look at it – it's halfway to awesome already! "
Are you also confused by this one? Us, too! Let's break this down a bit. Clearly, it's a net of some type and we can also see there are mace-like weights on the ends. Perhaps this net is in the middle of being cast. The net is made of some type of cordage and it's been woven and tied off in an interesting manner.
Based on the roughness of this net, my guy is telling me it's from the Mortal Realms. But then I remember we are getting new Beast Snagga Orks: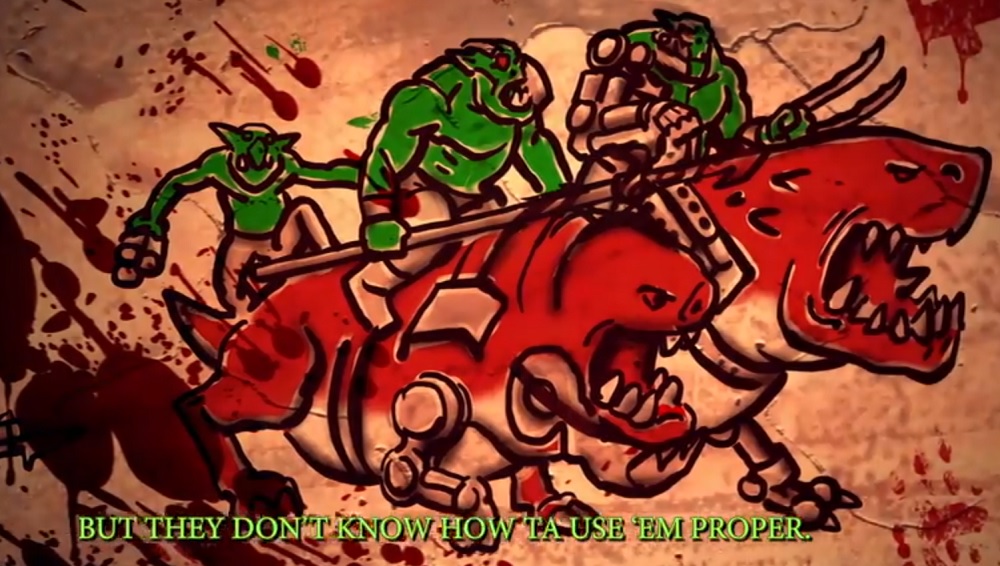 We might not have seen any nets in their animated intro, but how else would you snag all those beasts!?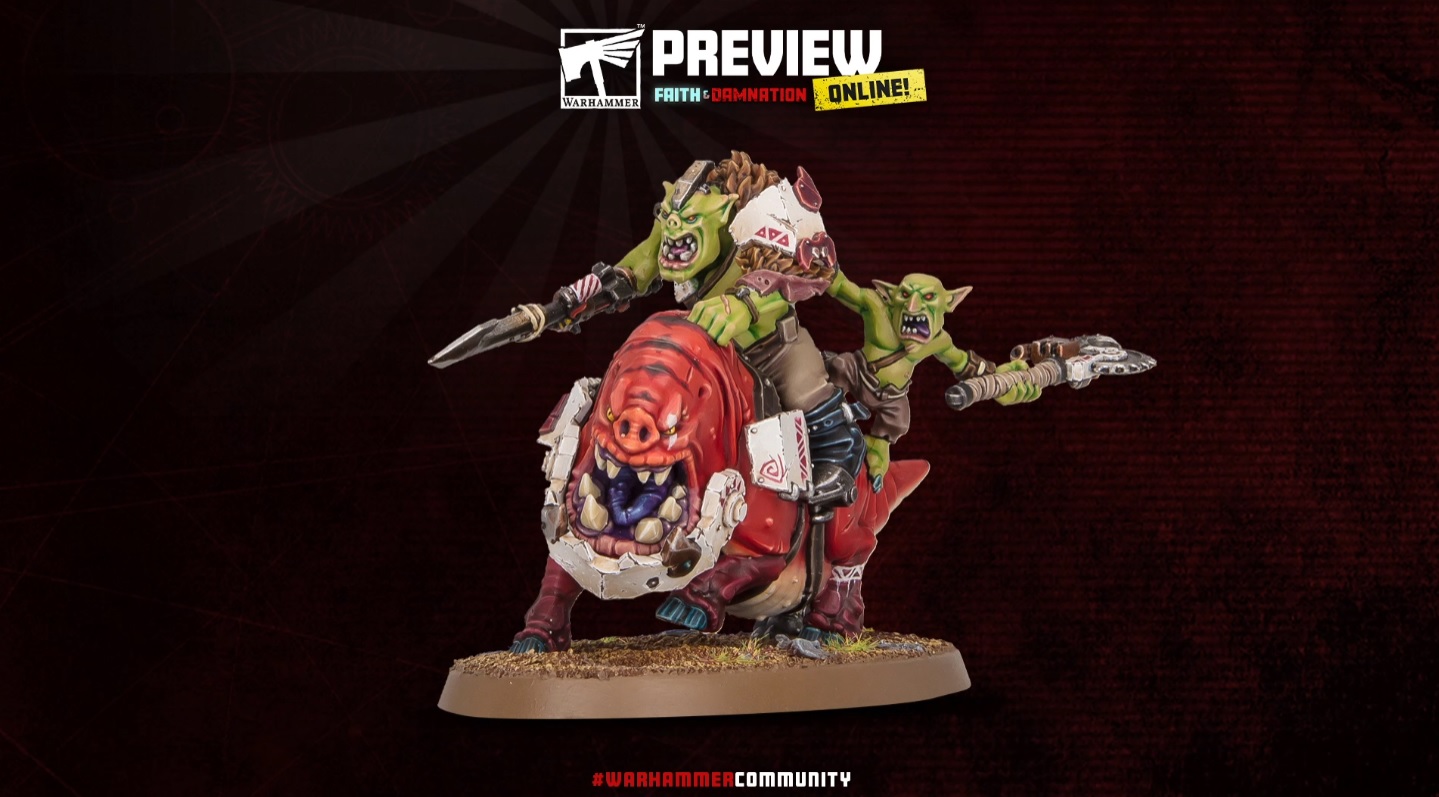 On the other hand, we've seen other factions use nets and netting before in Age of Sigmar. Think about the Sons of Behemat: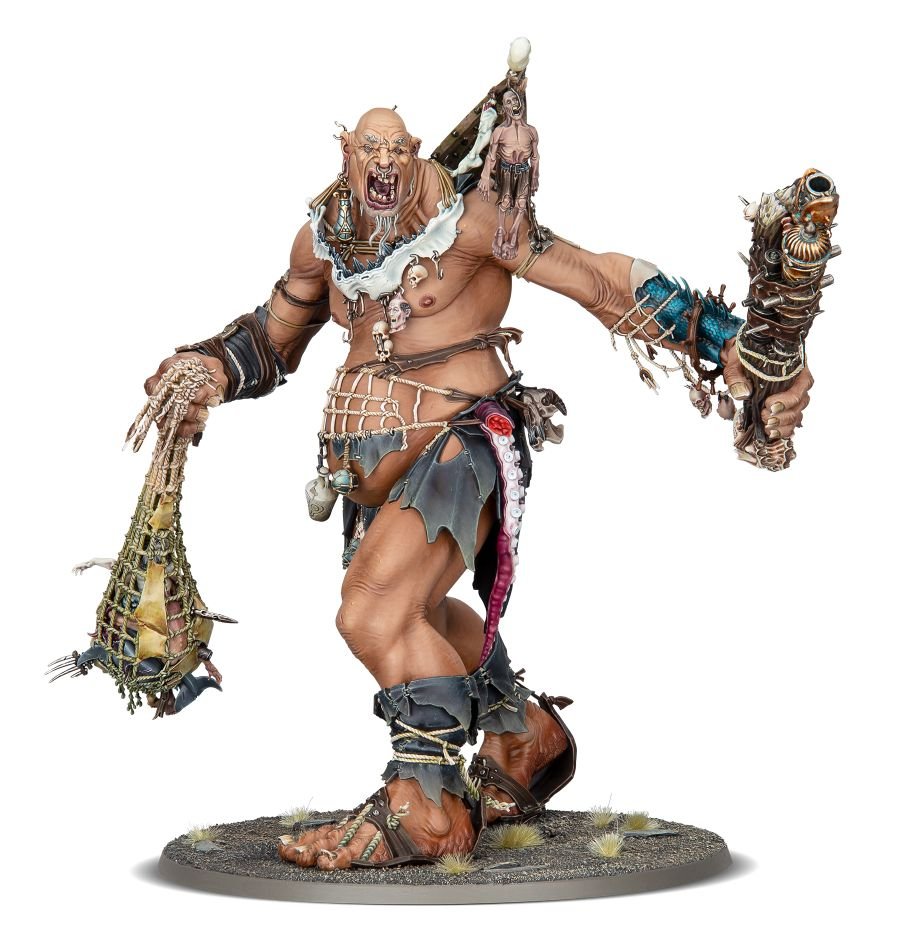 Interestingly, his netting is clearly made of rope where this stuff doesn't have the same braided texture. So maybe it's something else. Sticking with the nautical theme…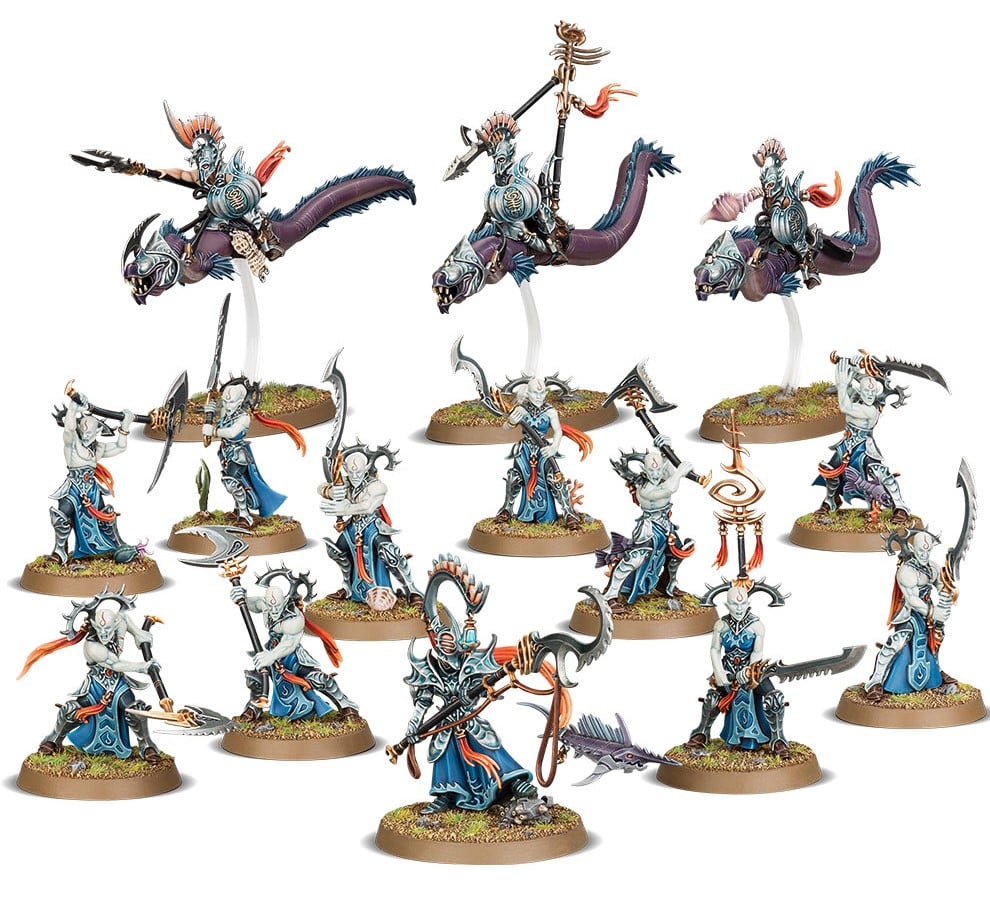 It's quite possible we could be seeing a new Deepkin Teaser – but again, it's very much anyone's guess at this point. And this is were we turn it over to you! If you've got a guess we want to know about it. That's part of the fun of the Rumor Engines after-all. Let us know what you think it could be in the comments section.
Does it live in a pineapple under the sea?