Come check out this week's batch of Kickstarter and crowdfunding highlights!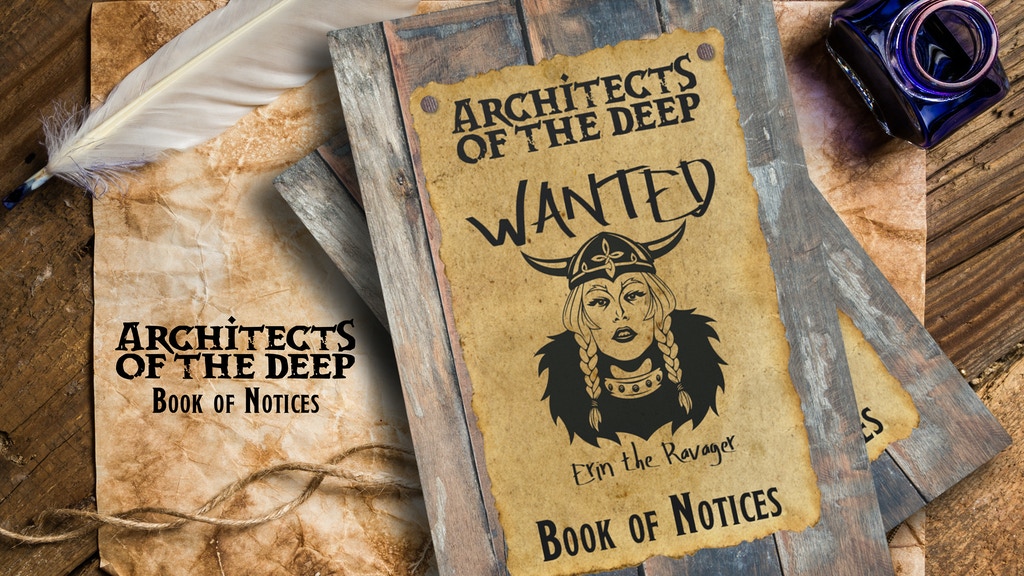 Every tavern, in every town, should have some kind of job board inside. Postings the locals use to get help with various projects or hiring some muscle for protection.
Our newest book for Architects of the Deep is a collection of Notice Boards of various jobs, tasks, mysteries, bounties, and items that you can use to create side-quests for your players to take on and possibly earn extra gold. The book includes 300 boards to use in your next campaign.  
Pledges start at $15 for a PDF.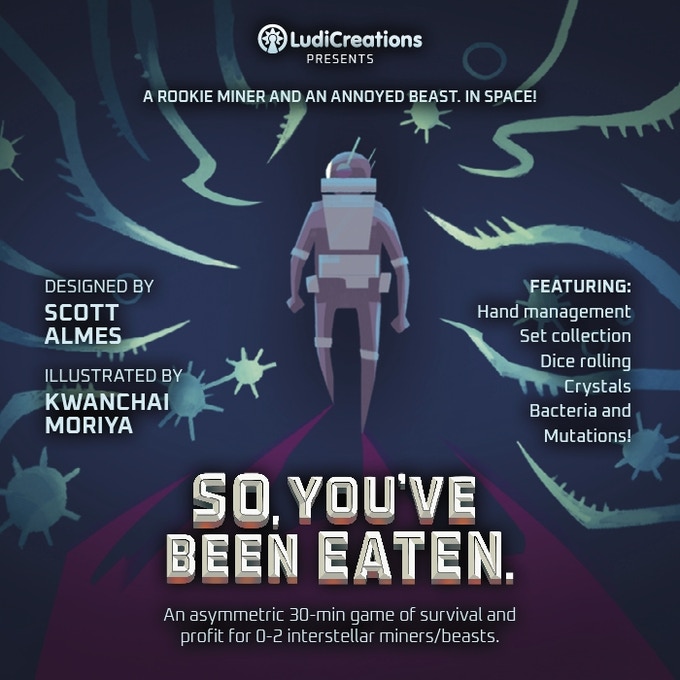 Don't worry, this is simply an occupational hazard. In fact, it is fairly common among Deep Space Miners (5th class), and some say that it is almost unavoidable. And, well, it is. Especially since the Crystals that you seek happen to be inside giant space Beasts. To mine them, you need to, well, be eaten.
Should you achieve your objective and mine enough Crystals to meet your quota, it is then cost-effective for the company to activate your jetpack and extricate you from the proverbial belly of the Beast.
 So, You've Been Eaten. can be played as:
A game for 2 players, with a Miner player against a Beast player.
A game for 1 player, with the Miner player against a Hibernating Beast.
A game for 1 player, with the Beast player against a robot Miner.
A game for 0 players, with a Hibernating Beast against a robot Miner.
(This week's header image is from this game.)
Pledges start at $29 for the game.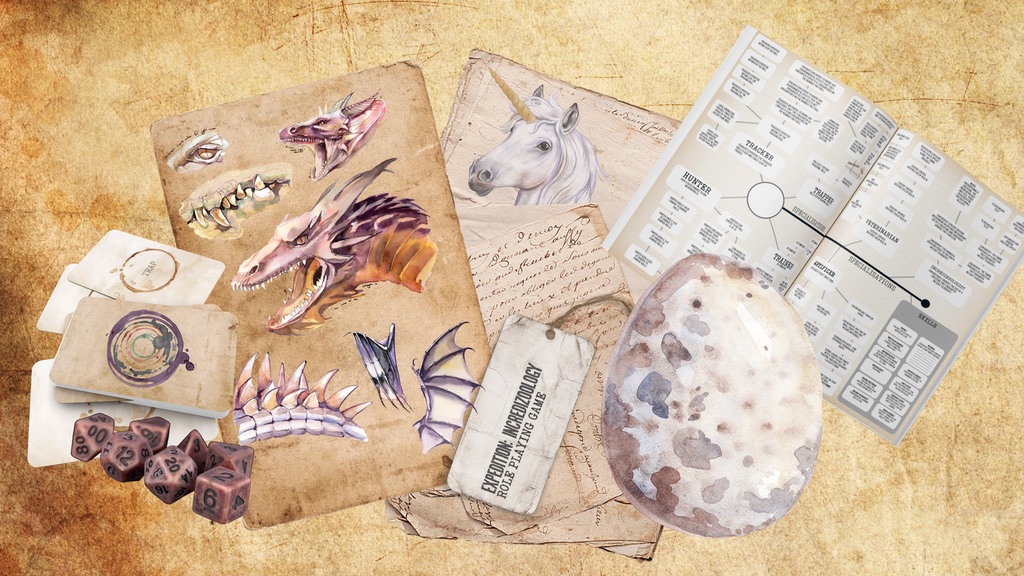 Expedition: Incredizoology aims to provide a cinematic, easy to learn Tabletop RPG experience for all those players who have felt that maybe just once you would have liked to leave that Griffin in peace. Created on the Imagined Chaos system, a system built specifically for the game, Expedition: Incredizoology is a game where encountering an animal doesn't have to end with you wearing its skin. Of course, if that's what you want…then it's got that too. 
You play as an expedition team who go into Euclidean Anomalies, or 'Wyldes', places where incredible creatures live in relative peace. There are Wyldes everywhere. From Inner city New York to the darkest depths of the Amazon rainforest. Entrances to these Wyldes could be found completely by chance or by a long period of research. 
Pledges start at $12 for a digital copy.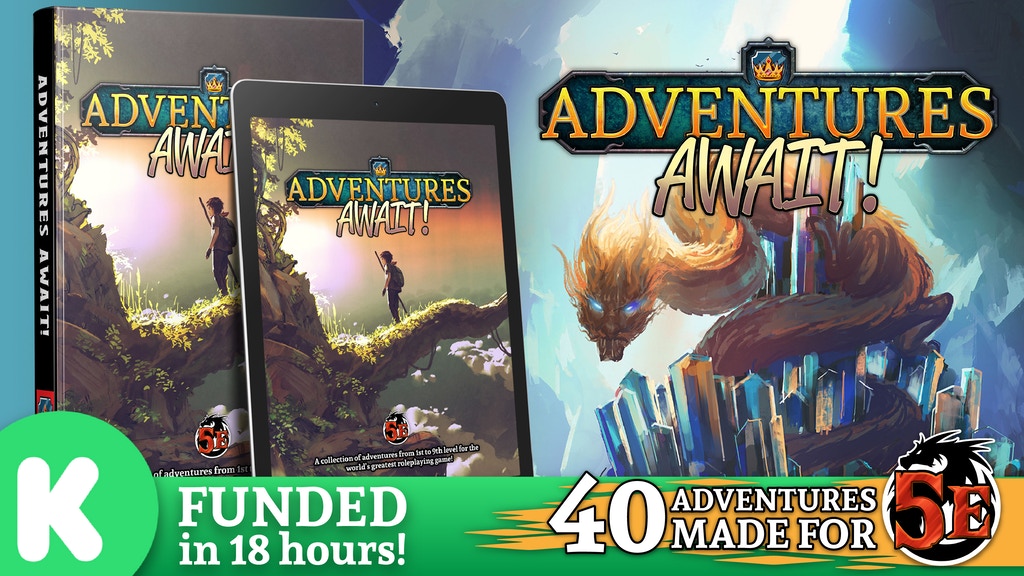 The best gameplay experiences are had with friends around a table, or over the internet, tossing dice, casting spells, and battling through hordes of goblins and kobolds. Occasionally, though, you don't have the time to prepare such encounters. That's where this book comes in.
This book contains 40 fully fleshed-out adventures that you can drop into your own campaign world at a moment's notice, adding quests and treasure for your players to solve and find. You'll find everything you need from the hook to get them involved to the loot they'll get as rewards to the monsters they'll fight along the way. I've taken the pre-game prep that most Dungeon Masters struggle with out of the way so you can simply enjoy running the game.
Pledges start at $20 for a PDF.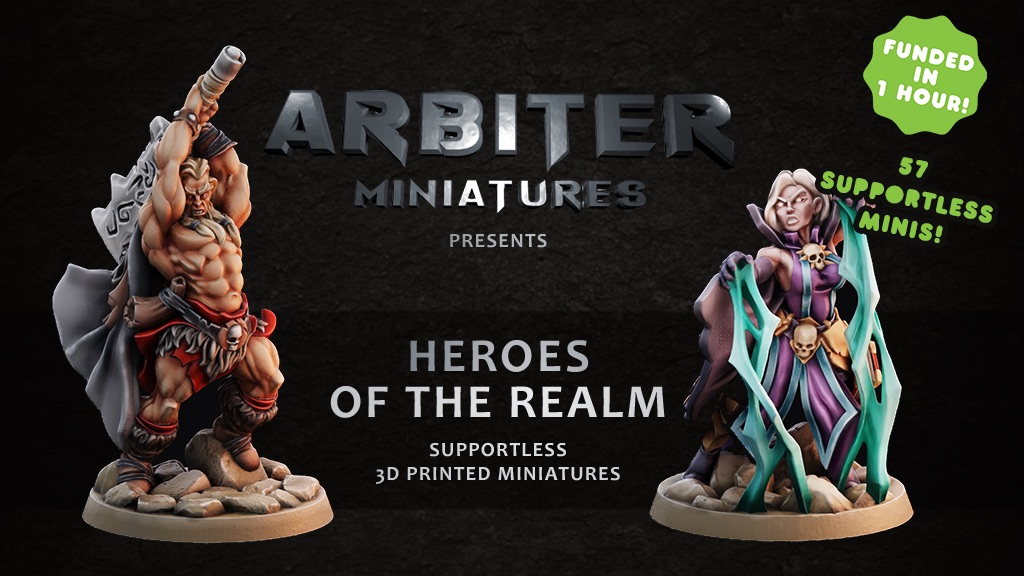 Do you have a 3d printer? Do you love to print badass minifigs but hate the process of removing supports? Look no further! Here's your chance to get a bunch of one-click-print figurines, specially made to be printable without supports no matter if you use resin or fdm printing! Every sculpt will be exported as a high-quality 3d .STL file, that you can print at home with your resin or fdm 3d printer. All the figures have been tested and proven to give beautiful prints on both resin and fdm printers.
With stretchgoals the project up to a current total of 57 supportless minis!
Pledges start at $48 for all the files.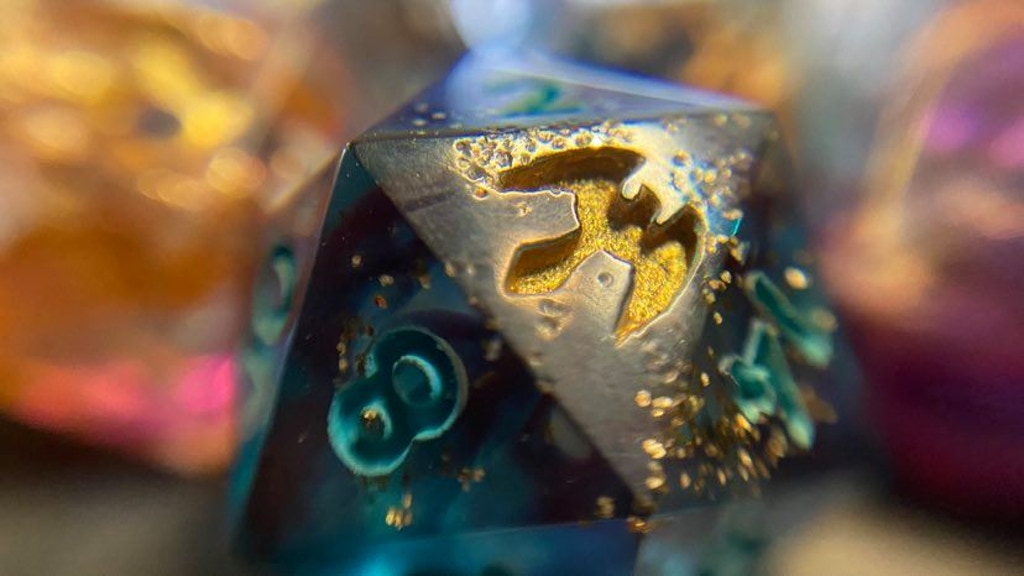 Handmade, sharp-edged, D&D (or other RPG) dice with unique designs and palettes for the excitable RPG player. These marvelous dice are inspired by fairytales and folktales the entire world round, from France, to Norway, from West Africa to India, and China and Japan.  Your familiar favorites are mixed in with some you may never have heard before, but old or new, we believe you will find these dice stunning snd well crafted. So dive into our tales of wonder and feast your eyes on these treasures.
Pledges start at $12 for a hand-crafted D20.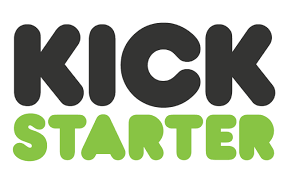 ~Which Of These Campaigns Caught Your Attention?