Marine Life Lego Ideas Set Captures the Beauty of the Ocean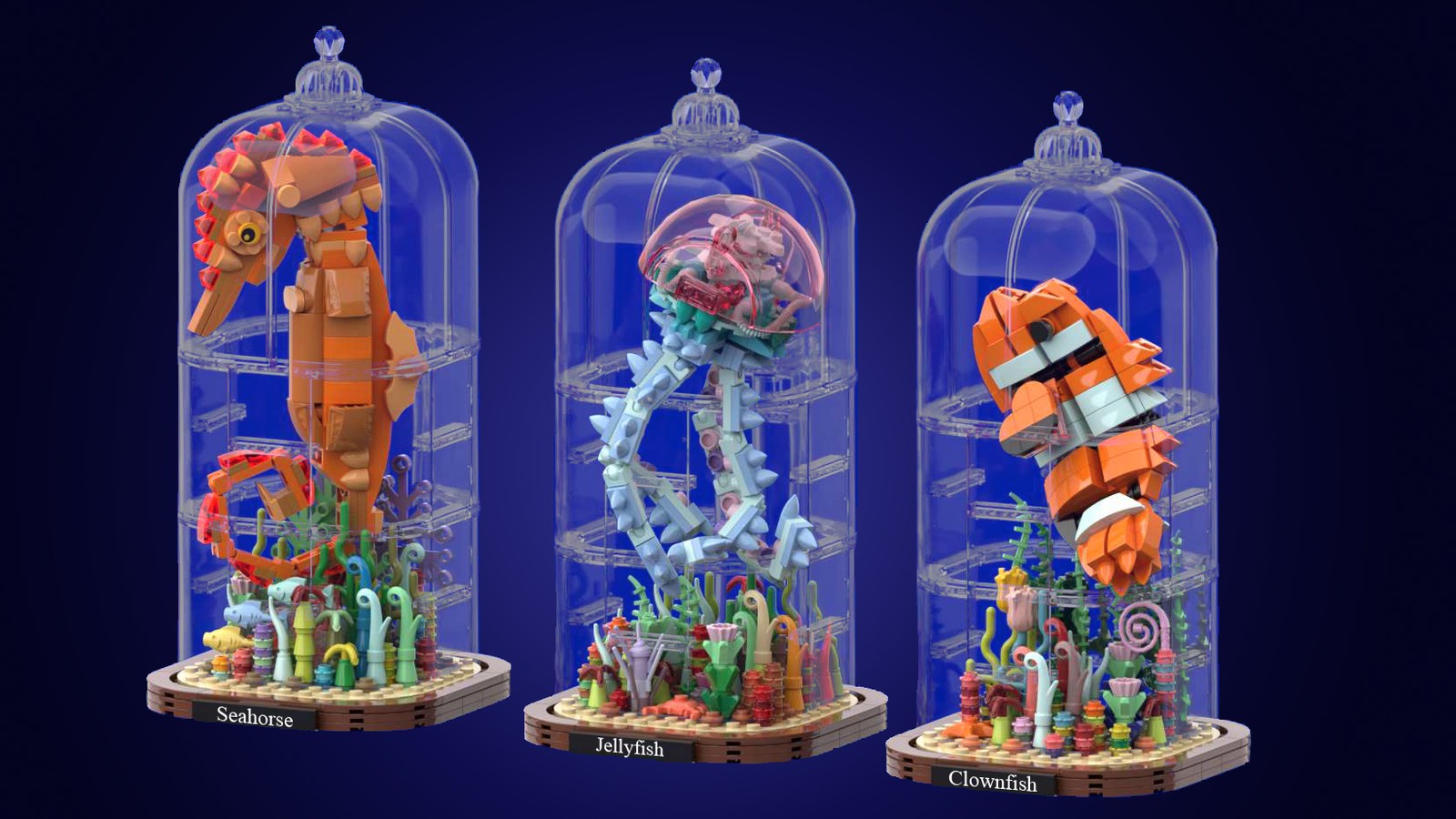 Build a trio of ocean creatures complete with jars to hold their watery homes with this proposed Lego Ideas set.
Lego Ideas is producing some amazing kits lately – brick-built works of art that take inspiration from fantasy realms, sitcoms, movies, and the real world. This one – titled 'Marine Life' – puts some famous ocean residents and their homes in display jars. The floating look is accomplished with a clever system of supports in the bell jar that contains each fish and the seabed below.
The set has garnered Lego Staff Pick recognition early on and got 10k votes in less than than 60 days. That puts it in line for an official review and on the way to becoming a kit we can buy.
Beyond the Brick interviewed creator Brick Dangerous about the design process of this beautiful set.
Note these are for the prototype, there will be some changes if/when it makes it to market.
Lego Ideas: Marine Life
1164 pieces
Jellyfish
Clownfish
Seahorse
Base, seabed, bell simulating glass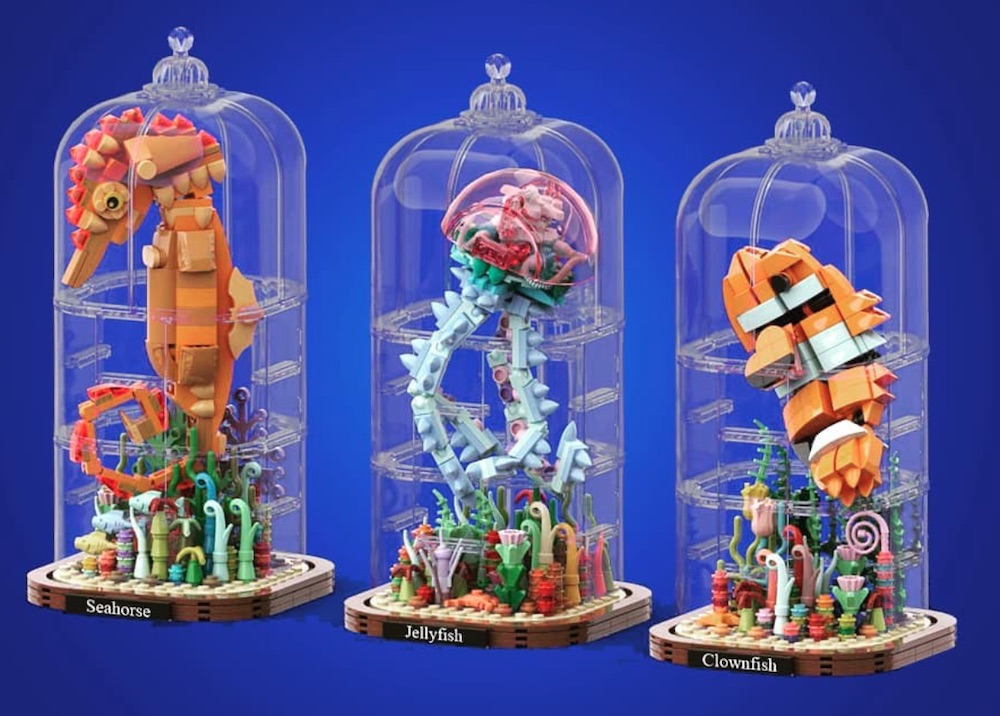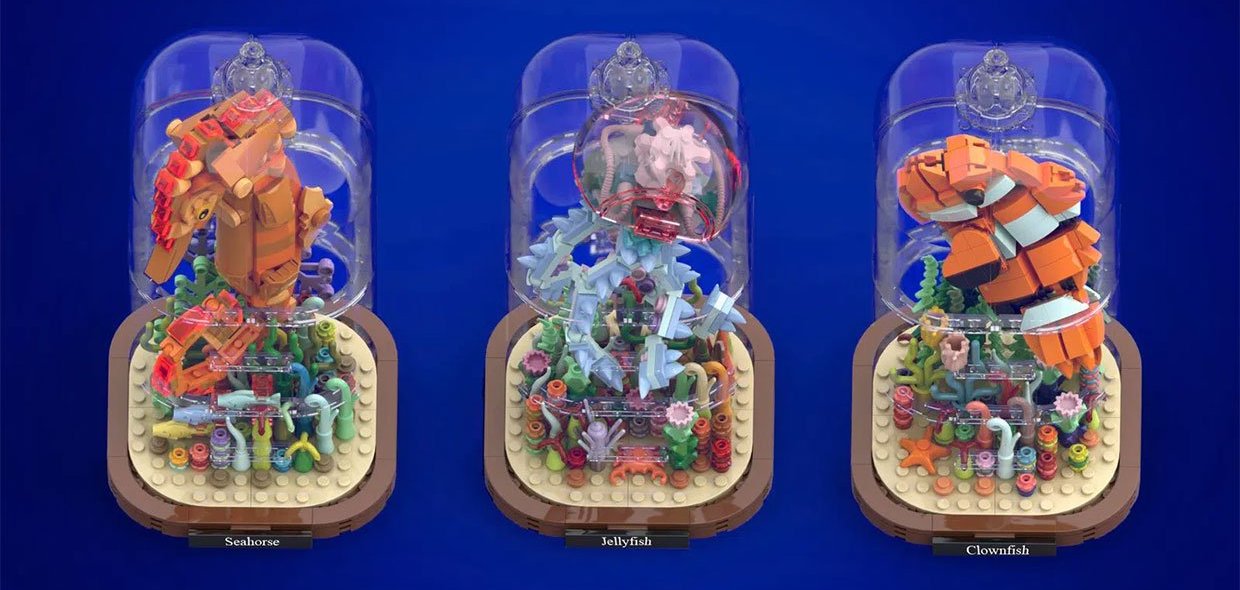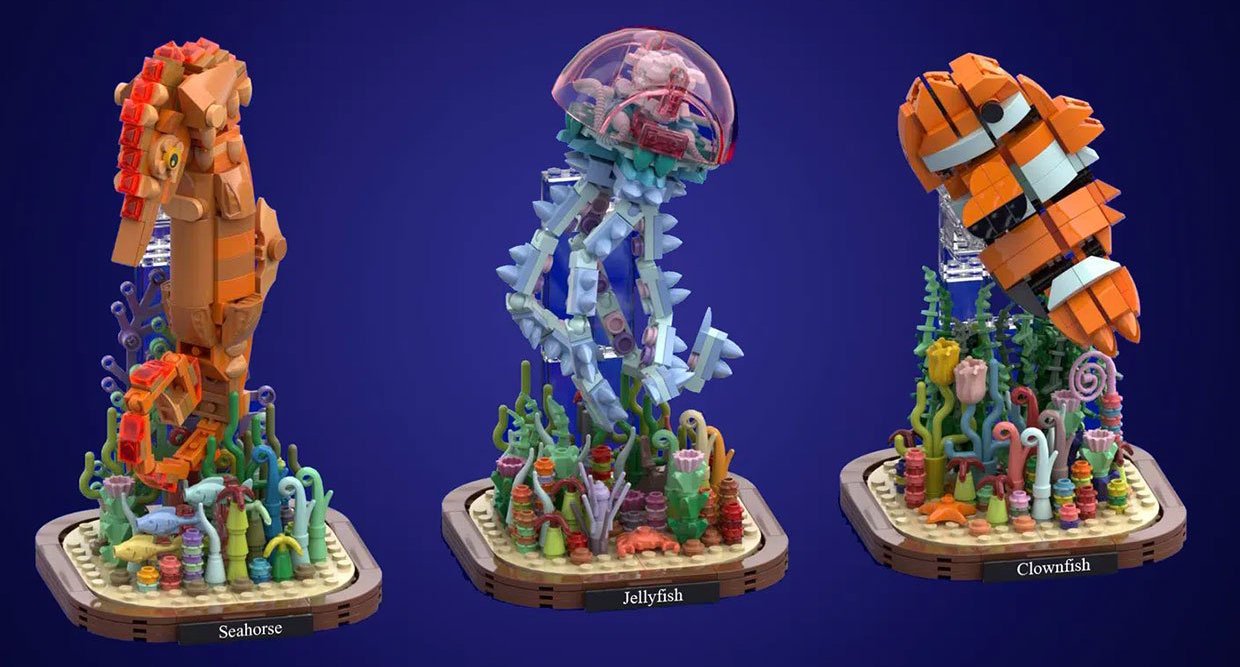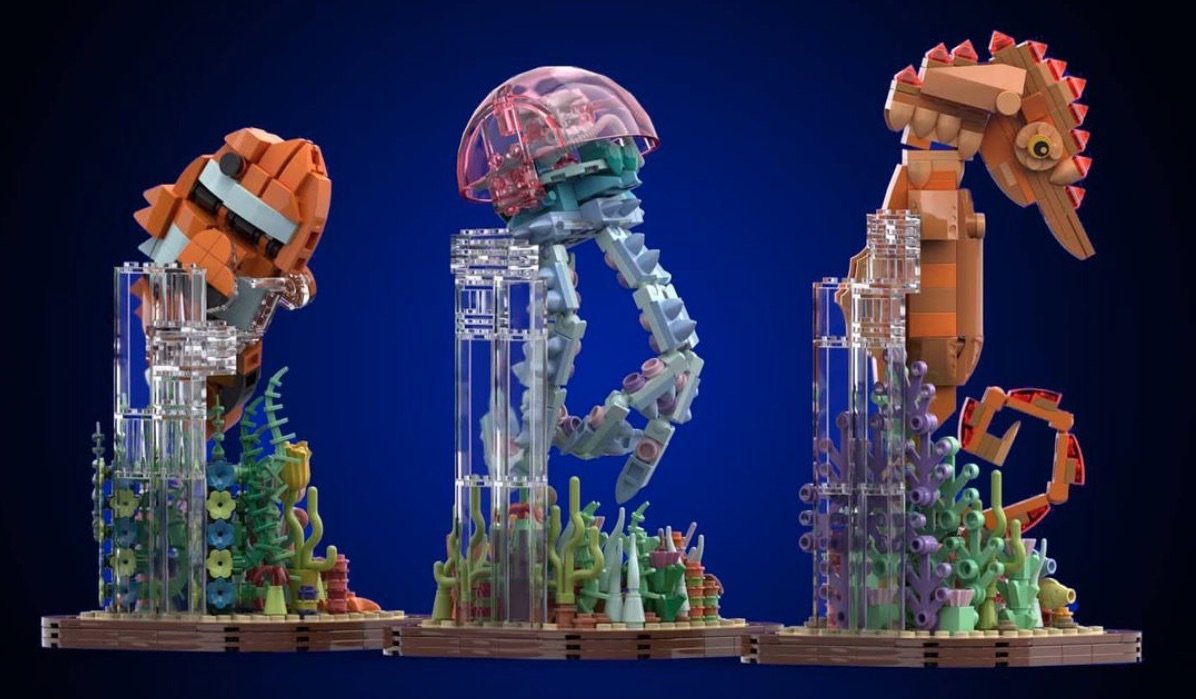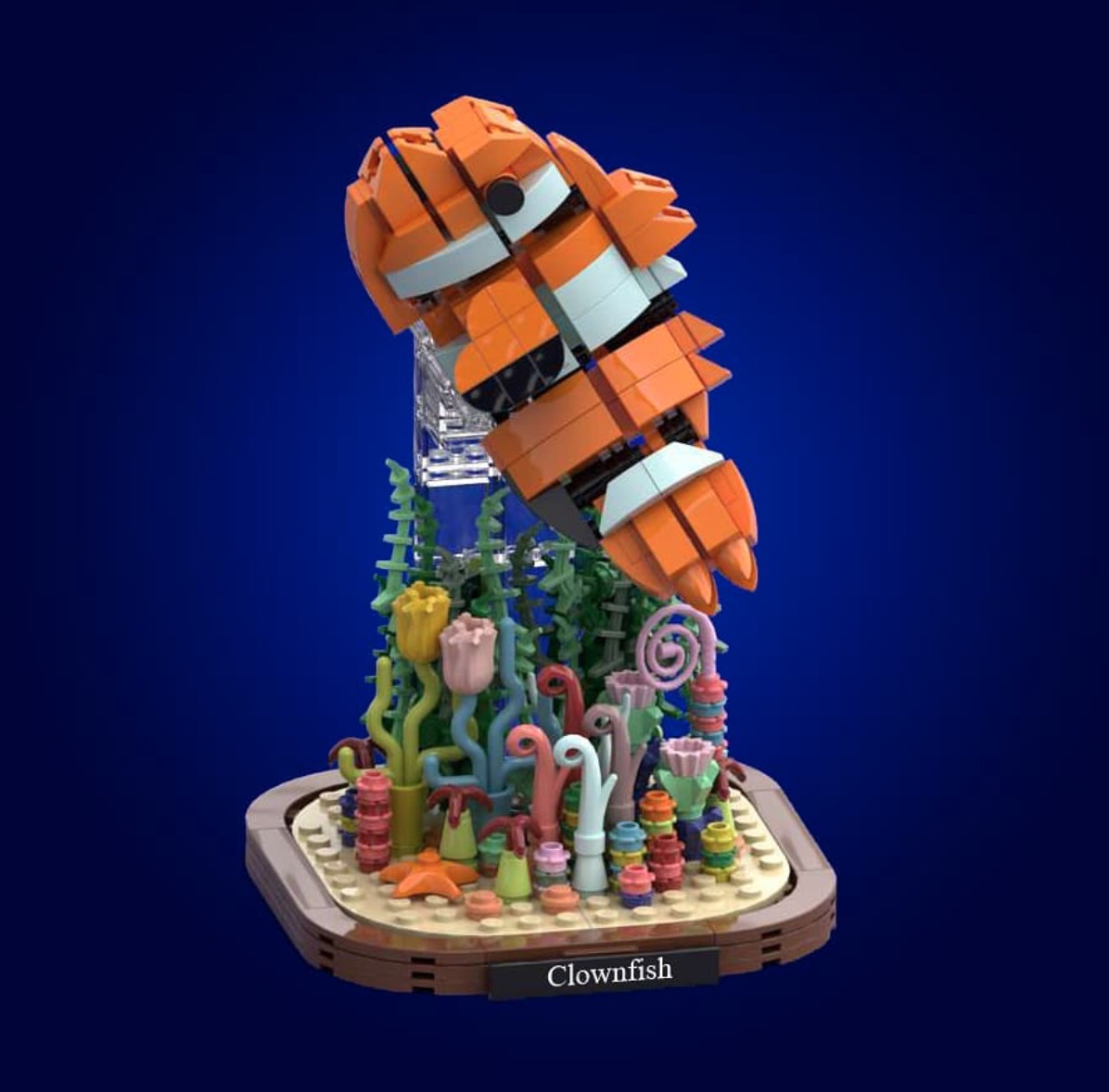 Subscribe to our newsletter!
Get Tabletop, RPG & Pop Culture news delivered directly to your inbox.