In a recent announcement, Asmodee USA has announced plans to release a My Hero Academia CCG in summer 2021.
Partnered with Jasco Games for an exclusive worldwide English language release, Asmodee will be distributing the My Hero Academia Collectible Card Game.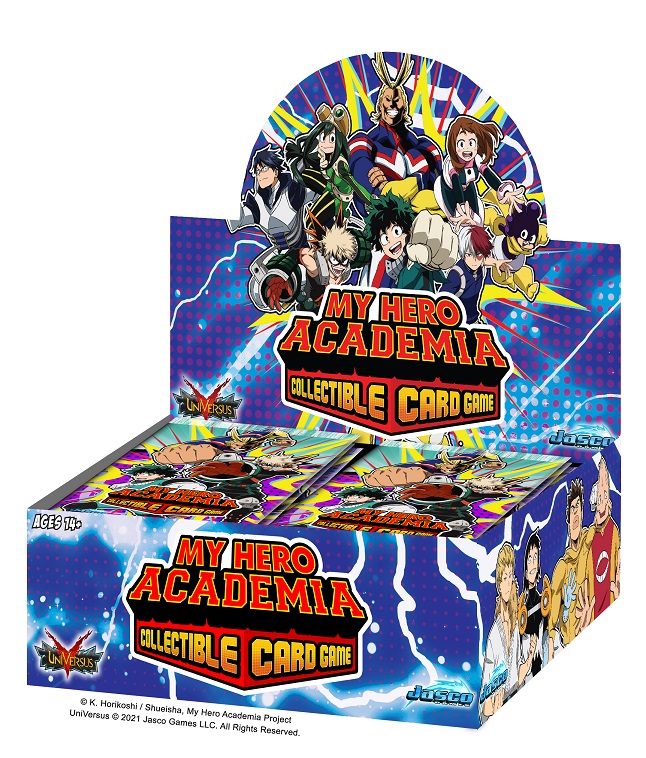 Fans of My Hero Academia will, of course, find all their favorite heroes within the CCG, like All Might, Izuku Midoriya and Katsuki Bakugo, and plenty of other fan-favorite characters from Class 1-A. The game is based on Jasco Games' popular UniVerses system, but with fans of the CCG system and the show both being kept in mind. Asmodee USA and Jasco Games will be organizing events to bolster the community around the new game.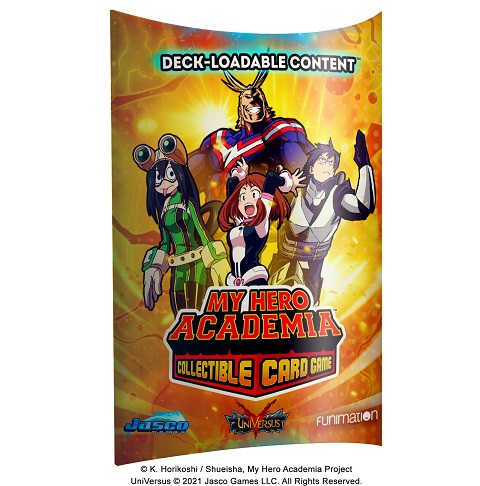 "At Jasco Games, we're committed to creating high quality, memorable games and are excited to partner with an industry leader that shares our values," said Jason Hawronsky, CEO & Founder of Jasco Games."Together with Asmodee, we look forward to bringing the high-energy My Hero Academia CCG to a wide audience."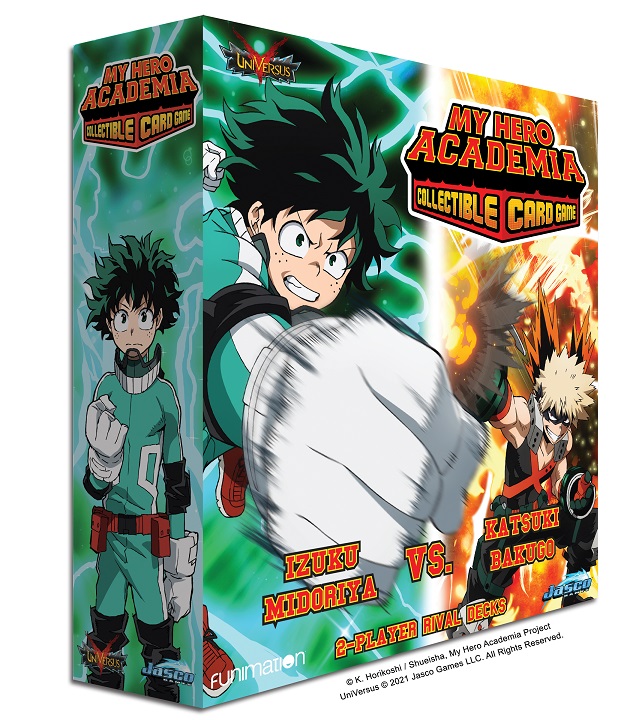 Asmodee plans to launch the game in the summer of 2021 and is working with distributors to ensure it's available to as wide an audience as possible. The first wave of releases will include the 2-Player Rival Deck to start players off in the game; booster boxes containing 24 packs (10 random cards per pack), Deck-Loadable Content packs with set Character Cards and their Attacks, and playmats featuring iconic characters from the anime.