You might solve a mystery or rewrite history in this new duck-centric adaptation of Mork Borg, one of the most popular new dark fantasy rpgs.
Every now and then you come across something that's so good you have to wonder how nobody thought of it before. And so it is with Dukk Borg, the fowl new adaptation of popular OSR fantasy world Mork Borg, which is as much a game of style as it is substance. If you've never played it, you're missing out on a book that is as bombastic as it is deadly. It is a game that leans heavily into dark fantasy, and now a new adaptation makes it duck fantasy.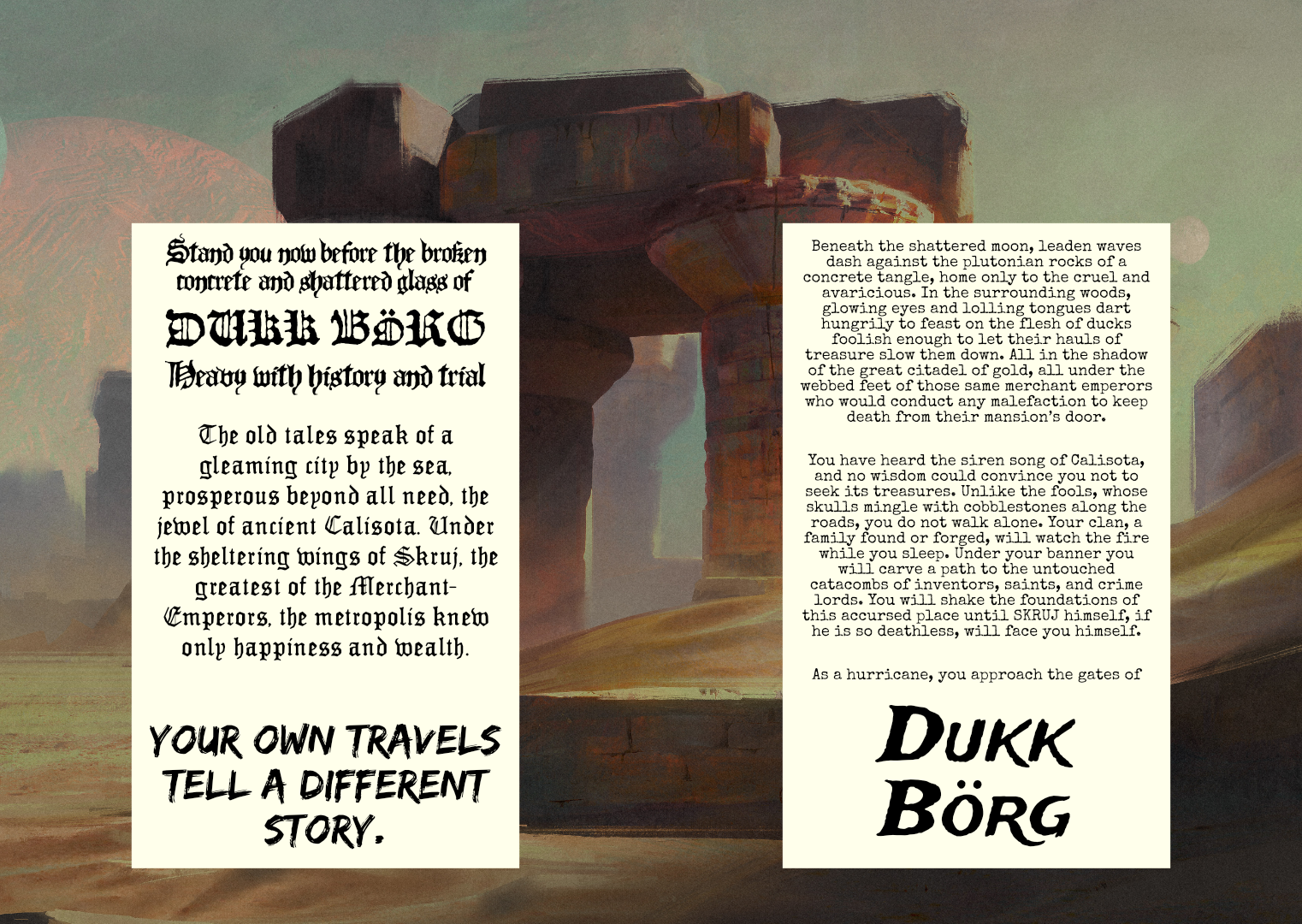 Inspired by everyone's favorite do-bad-and-good luck tales, Dukk Borg is an RPG about playing heroic ducks in the ruins of a once-gleaming city:
Once the gleaming jewel of Calisota, a fowl wind now blows down the streets of DUKK BÖRG, abandoned by all but those foolish enough to travel there and those cruel enough to survive. The treasures of long dead merchant-emperors call to you, and so you and your clan have flocked as birds of a feather to almost certain ruin. Mysteries are yours to solve, histories are yours to be written. For every day you will be out there, facing…

DUKK BÖRG!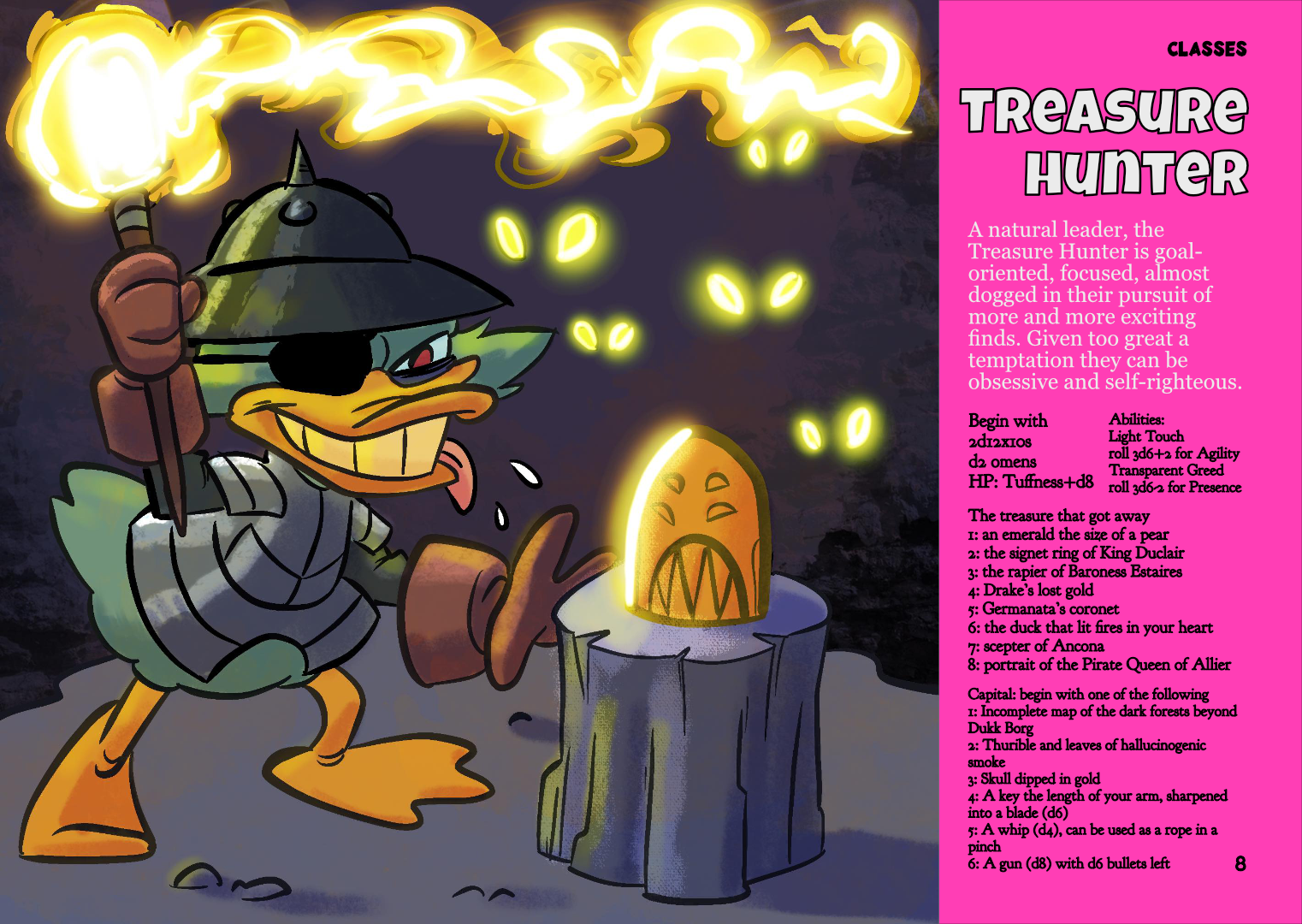 And, yeah, the whole thing is basically a dark fantasy adaptation of Duck Tales, with all your favorite characters given the dark fantasy reboot treatment. You'll play an adventurer who is tasked with trekking through the ruins of Calisota, digging through the lost treasures of an ancient city once ruled by a wealthy merchant-emperor named Skruj.
It's every bit as ridiculous as it sounds in the best way. Mork Borg plays especially fast and loose and deadly, and it's exactly the kind of pulpy adventures that are at the heart of a typical episode of Duck Tales. Even if you don't care for OSR retroclone adventuring, it's still executed so well that you'll find yourself drawn into this duck fantasy world.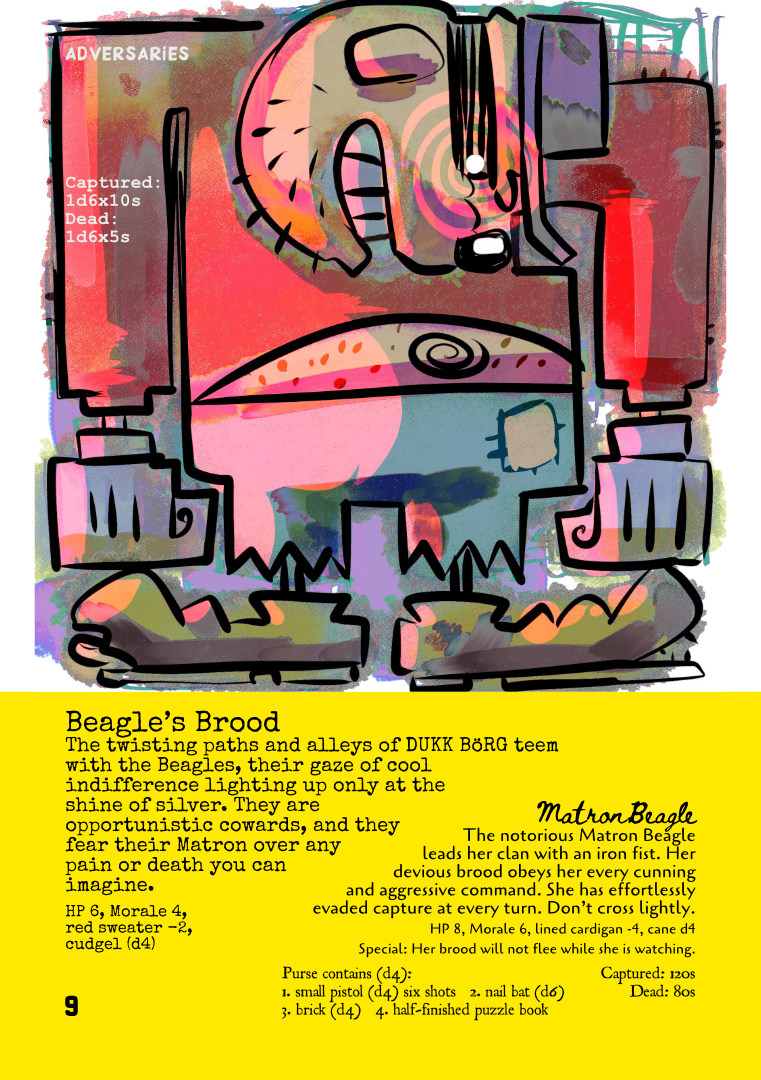 And this is only the first wave of releases. There are two more books planned:
Round Two: Explore Dukk Börg

Release: May 2021

Featuring a map and locations in the Dukk Börg Metropolitan Area, appropriate treasures to hunt for, and artifacts to wield in their pursuit. Additionally, a new character class, adversary, and clan associates.

Round Three: The Population of Dukk Börg and Their Fate


Release: 2021

Featuring more classes, adversaries, associates, and the means by which the world of Dukk Börg shall come to ruin.

All three rounds will be available as updates when you buy Dukk Börg!


So grab your femurs and your scrolls, gather your clan, and set sail for

DUKK BÖRG!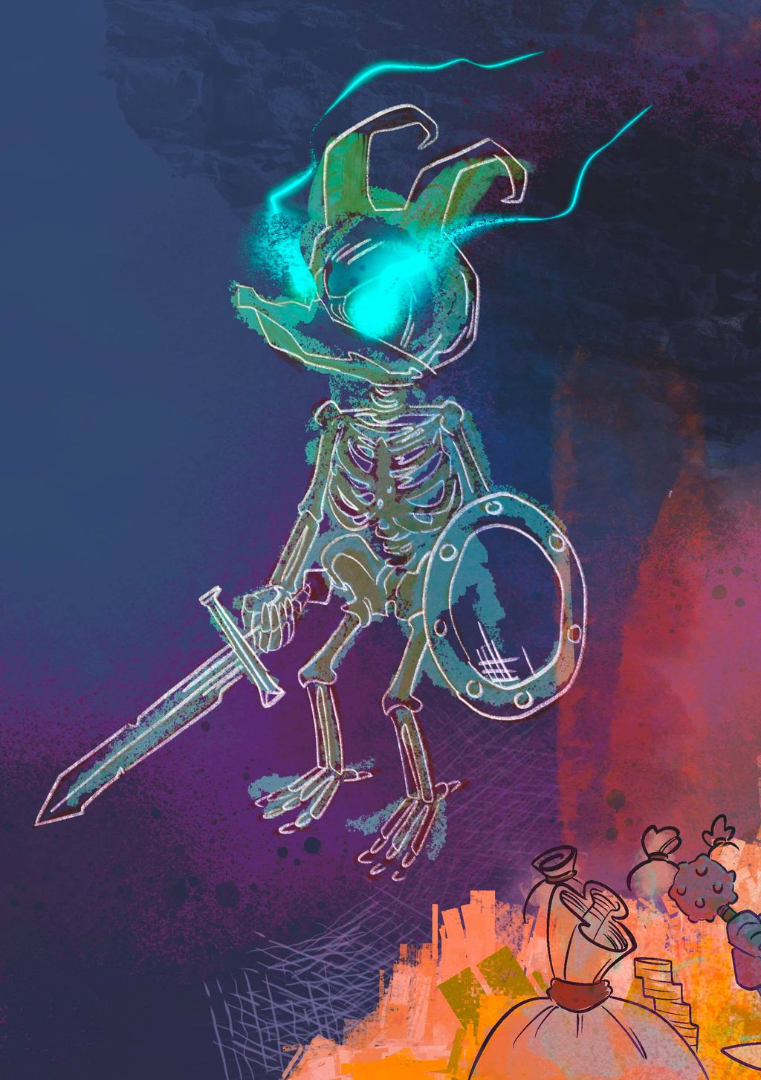 Duck Borg is on sale now for $6 — an absolute steal for this game. You can find it from Gem Room Games on Itch.io by clicking the link below.
D-d-d-danger lurks behind you!