The Miniatures Case Good Enough for the Girls of 'South Park'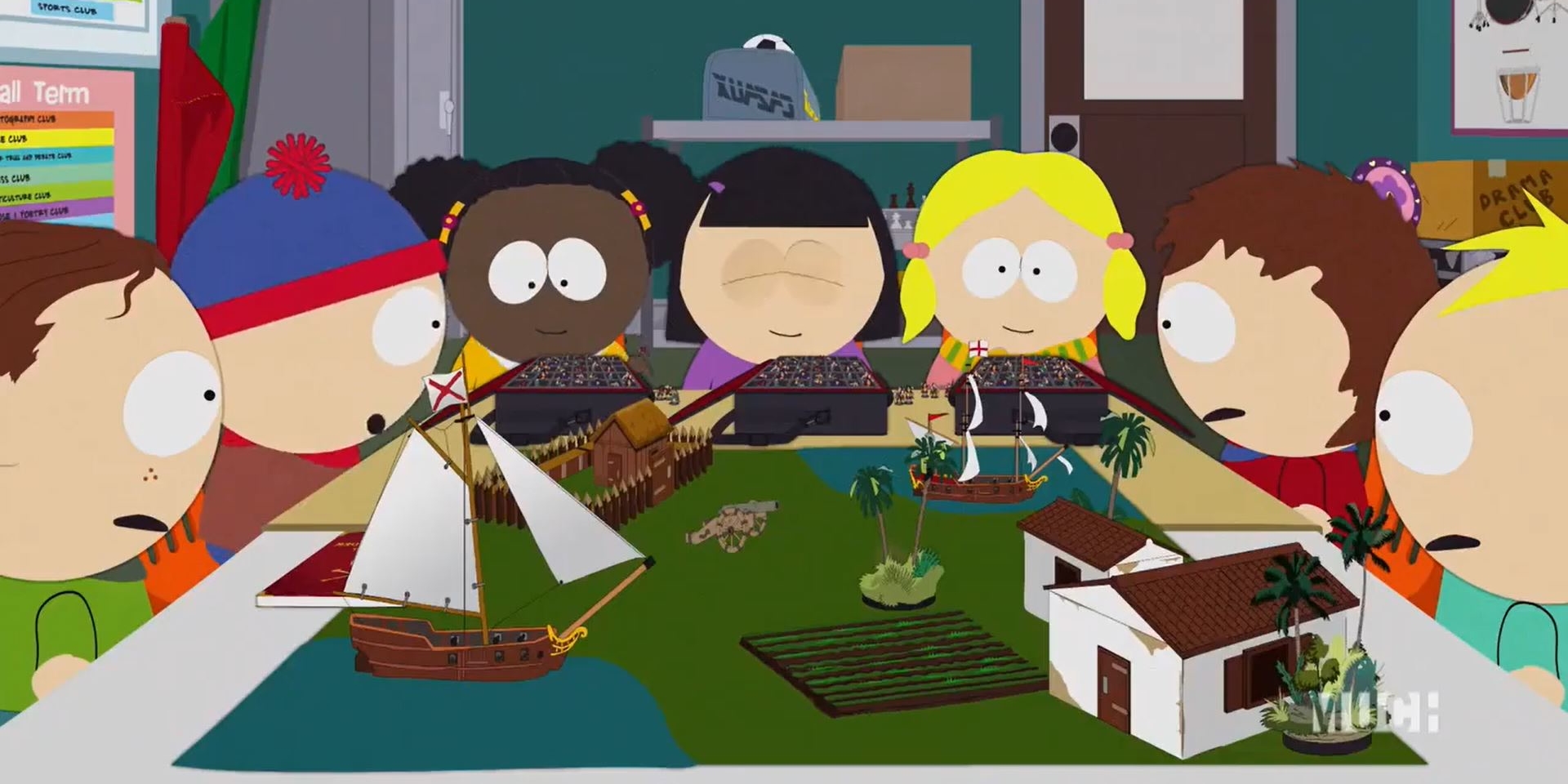 South Park is going for realism in their boardgames episode. The kids play Blood & Plunder and transport their minis in awesome Feldherr cases.
I am a big fan of Blood & Plunder and so are the creators of South Park. Recently I took a closer look at the "Board Games" episode in South Park (Episode 7 in Season 23). In it, the girls meet with the South Park boys for a game of Blood & Plunder. Looking closer at the frame, I became interested in the case they were carrying.
It turns out that the girls have perfectly painted miniatures collections in Feldherr carrying cases. If you are interested in this case, I have a promo code for you further down in this post. For now, let's take a look at that video clip.
Sure enough, those are Feldherr cases that the girls use to transport their miniatures. It's kind of cool seeing our favorite games in some of our favorite shows. While I focus on Blood & Plunder, this case is going to work for other games too!
Being that I have a collection of Blood & Plunder Miniatures, I reached out to Feldherr to see if they could help me protect my painted figures. The company graciously sent me case for review and I have to say two things.
It works! The case protects my miniatures as I hoped.
Their customer service was extraordinary. They matched me up with a customer representative who helped me build the perfect case for my Blood & Plunder collection.
Oh, if you are interested in this case, I have a promo code to help you save money from Feldherr. This is not an affiliate link. I gain no benefit from it other than the satisfaction of giving back to my readers. That code is MCM2021 and it is good through to July 31, 2021. This gives you 5 Eruo off purchases of 50 Euro or more. These cases come from Germany.
Now, let's take a closer look at that case.
The Feldherr MAXI Plus
This case is the MAXI Plus. Feldherr sent it to me for review and to house my Blood & Plunder collection.
This thing can hold a lot of miniatures, but the best part of the experience was the customer service from Feldherr in matching me up with the perfect Miniatures Case for my needs.
The Trays
They made recommendations for the cases that would best suit my needs.
We went back and forth several times while selecting what trays should go with my case. I asked my Fledherr representative if everyone gets this kind of service. They responded by letting me know that everyone who reaches out to their company gets this degree of service. Nice!
Subscribe to our newsletter!
Get Tabletop, RPG & Pop Culture news delivered directly to your inbox.
I can't overstate how great their level of service is. You don't get this if you buy from Amazon.
Some Pluck Foam for Extra Customization
They also sent me pluck foam for my ships. I plan to put two of the smallest ships in there (called the Bark), which I currently have on order.
All of the foam comes ready to go except the pluck foam. The pluck foam you pluck and then stick it to its base (after measuring of course).
Room for your Rule Book Too!
There is also some room for your rulebooks in this case too. I've seen some people lay the rulebooks right on top of the foam, and I think that would work, but for me, I just used the zipper pocket in the front of the case for my Blood & Plunder rulebook.
Summary of the Case
The foam that I went with will hold 160 metal Blood & Plunder miniatures and two small ships. Had I of listened to their advice, I would have been able to fit 174 miniatures and two ships in this case. Not bad at all!!!
The foam in this case is soft and it gently houses your miniatures as you transport them. While the foam is not as firm as Battlefoam, it still holds its form well enough as you lift the trays out of the case. I had a really bad experience with a GW Skirmish Case and my metal miniatures. You can learn more about that in the video review below.
This stuff is going to work with your plastic, metal and resin miniatures. While it is currently available on Amazon, the level of service you get if you deal with Feldherr directly is amazing. Highly worth investigating in my opinion. I have a promo code for you too if you want to look into Feldherr further. They really are hoping to deal more directly with their North American customers and the product is nice.
Review on YouTube
If you are interested in a more in depth review, check out my YouTube Video.
Wrapping it up…
While this review focused a lot on Blood & Plunder, this case is going to work well with any number of other games. The number of trays that Feldherr makes is astonishing and depending on your preferred game, they likely have custom trays for you.
If you reach out directly to them to make your miniatures carrying case purchase, they will work hard to match you up with the perfect case and foam for your needs. This service really impressed me and I was happy that they had it as it helped me choose out the best products to carry my metal miniatures collection in.
Until next time, Happy Gaming Everyone!!!

Read more about great Indie and Historical games on my site!
Must Contain Minis is my personal reviews, showcases, and battle reports website where I look at mostly Indie and Historical Games. You can also follow me on Social Media. I am very active on Facebook and share posts of a wide variety. I upload my best pictures to Instagram and am also on Twitter. Oh, I am on YouTube now too!
My aim is to promote gaming with companies outside of those that already dominate the gaming market.