Warhammer 40K: 3 New Animated Projects Revealed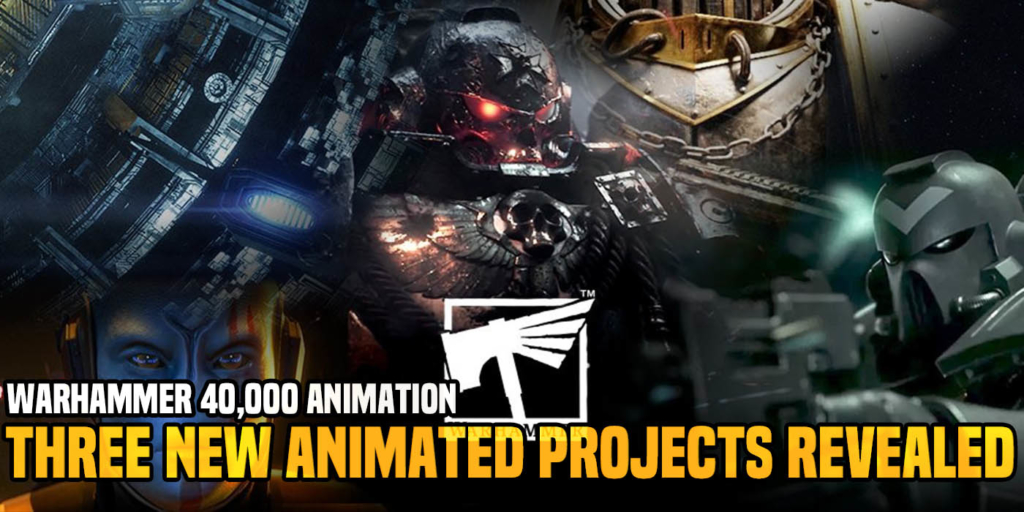 Games Workshop has announced 3 New Animated Projects for Warhammer 40,000 and they are looking pretty spicy!
The Warhammer Fan Community has been putting together some amazing animated shorts set in the 40k universe (unofficially) for a long time. GW took notice and had launched a few different projects in the realm of animation as well. Those things have been baking in the development oven for a while as it does take time to do those types of things right. However, the Grimdark is a big place and there is lots of room for all manner of stories to tell. In fact, there are 3 more that have been announced today!
"We're thrilled to announce the Warhammer Animation Team are working with Lost Legion Studios on The Exodite, with PaxelArt on Primaris: The Last Templar, and with Codex Film on Iron Within."
The Exodite
"We at Lost Legion Studios are excited to finally reveal that we've been working alongside the Warhammer Animations Team to produce The Exodite! Originally, we were a fan project making content for the community, and to be able to make something official is a dream come true, and we can't wait to share it with you."
– Lost Legion Studios
Well alrighty then! This trailer was the first of the three to get a trailer. The other two projects have been revealed and have some art to show off.
Primaris: The Last Templar

"We are proud to say that we are working with Games Workshop on a short cinematic series about the Black Templars Space Marines. It is an honour for us to work in a universe we love so much, together with its creators. We want to say a huge thank you for this opportunity, Games Workshop."
–PaxelArt
It sure looks like we've got one angry looking Black Templar Chaplain in this shot. I can't wait to see more from this one.
Subscribe to our newsletter!
Get Tabletop, RPG & Pop Culture news delivered directly to your inbox.
Iron Within
"As long-time Warhammer fans, we're very excited to combine our passion for the Warhammer hobby with our experience in CGI. It was a surreal feeling when Games Workshop approached us. It brings a lot of new possibilities, and we can't wait to deliver this story of Iron Warriors and Drukhari to the community!"
– Codex Film
Can I just say it's about time we get a story from some of the non-Imperial faction's point of view. Between this and The Exodite, I'm excited to learn more about the Grimdark from different (non-Imperial) angles. Iron Warriors vs Drukhari?! I'm here for that.
These three projects are currently in development. Also, don't forget that there OTHER projects are also still in the works. Remember Hammer and Bolter, Angels of Death, and Interrogator have all been "scripted and sent into production." And there are TWO more brand new shows as well.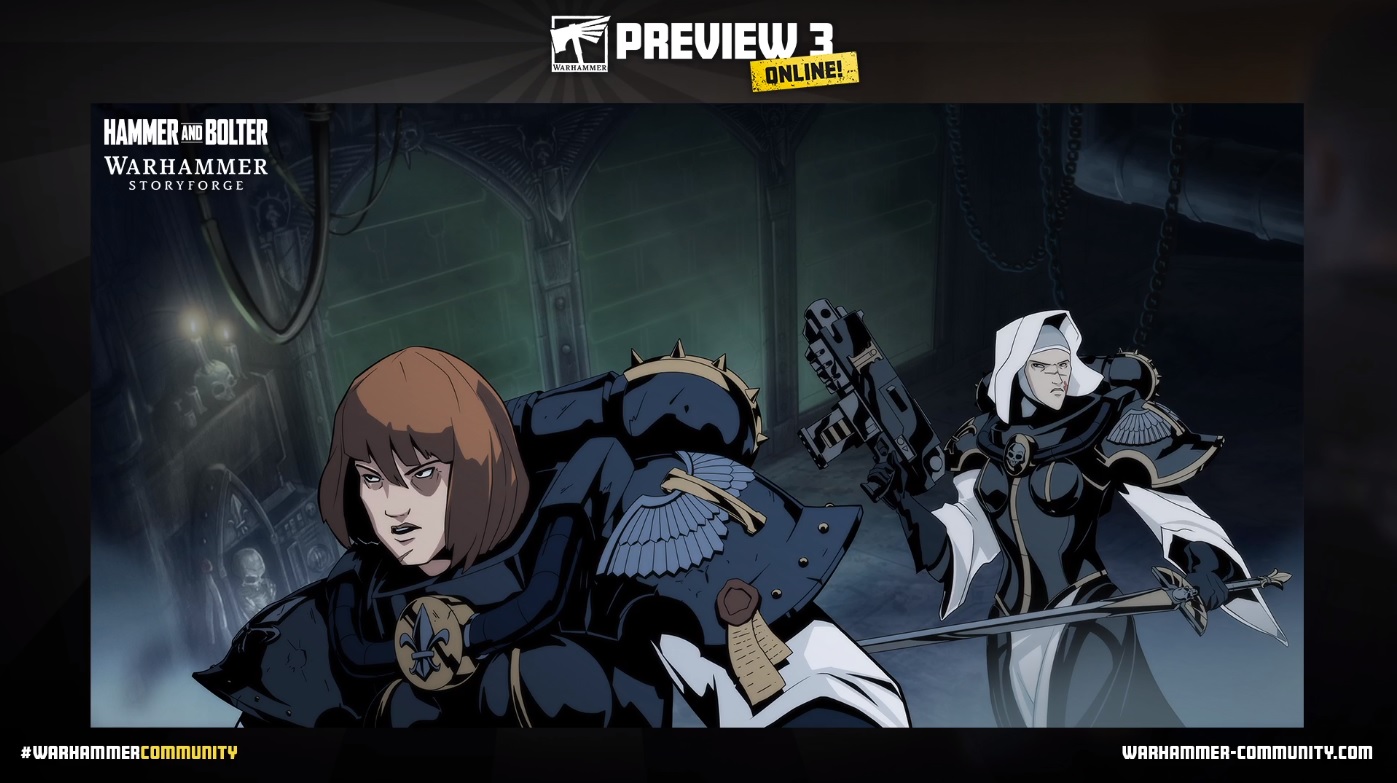 Astartes Follow-up

As mentioned at the top, the Warhammer Fan Community has been cranking out a ton of awesome animation and GW has noticed. One such animation that pretty much blew everyone's mind was the stunning Astartes shorts. If we're honest, I think everyone was so impressed that they were also a little worried that the lawyers would come in and squash it. Well in an awesome twist, instead GW reached out to the creator and they have announced a follow up to the series!
"[I'm] super excited for Astartes to transition to an official project! I never would have thought this would be happening, and I can't thank the amazing fans enough for their encouragement. It's been my dream to animate Warhammer 40,000 ever since playing Space Crusade as a kid, and I'm pumped to work with the real deal Warhammer guys at Games Workshop to bring the fans the best Astartes action possible."
 – Syama Pedersen
If you haven't seen this AMAZING work then good news – GW is hosting it, too:
Warhammer Streaming?
With all these cool shows coming lots of folks have been wondering how exactly will we be able to inject all this animation directly into our eyeballs watch these shows. Well, in the WarCom article they are a little cagey but did drop this tidbit:
"How will I be able to watch all of these great shows, and when will they be released?" We'll have more news on all of that really soon. For now, you'll want to make sure you have a My Warhammer account set up and ready to go.
Hmm…VERY interesting. We'll just leave that where it is for now.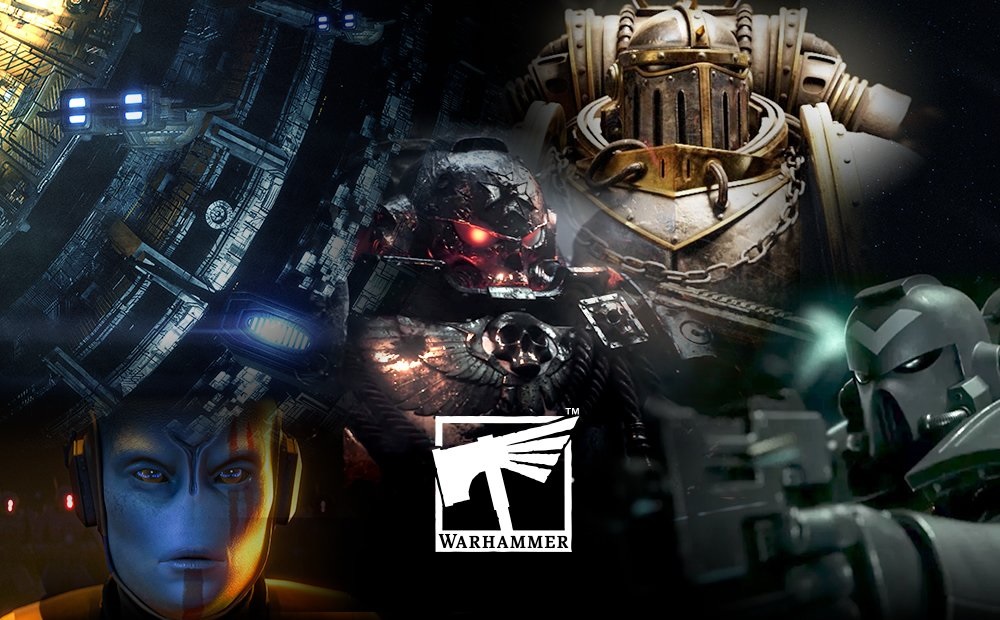 So much animation!!! What are you most excited about?
Latest News From BoLS: