We dive deeper into Codex Drukhar this week – the book has a lot of teeth but it won't be easy to use.
Hey folks,
The codex is a scalpel.  You won't be able to clumsily slog through a game with two big blobs of Grotesques in this book.  The Dark Eldar are back to be super sleep and super deadly but in my opinion, you'll need a lot of practice to find the right combos and mix of each unit on the tabletop.
I honestly feel like this is what the game 'should be' anyway and the core of my opinion is that the Drukhari have a lot of tools.  When the game changes around them they will be able to hang in there and adapt right out of this codex.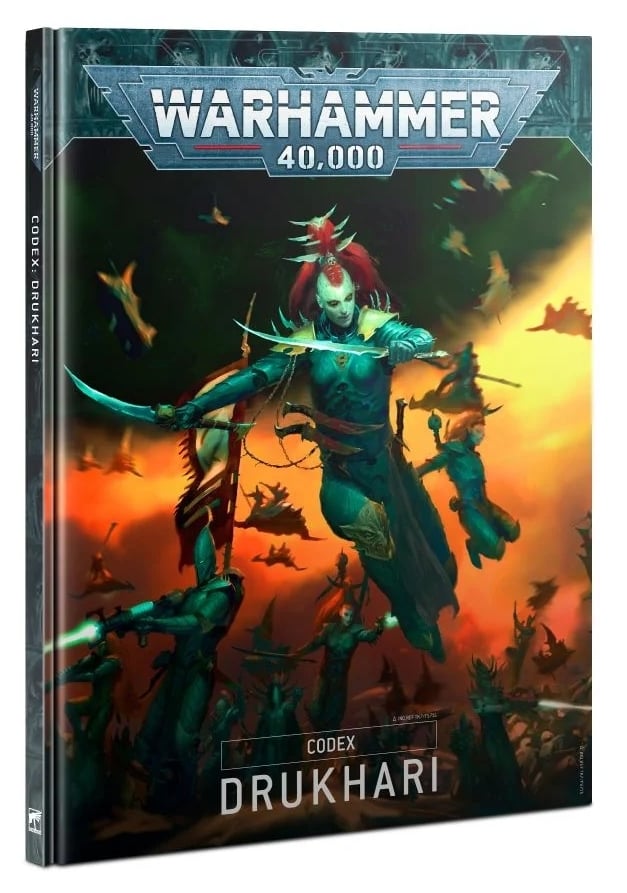 We'll end up seeing more vehicles on the table out of this army than we've seen in a while.  Long-time players may be able to take their Venoms right off the shelf and put them on the table.  This is a very similar thing Craftworld players have been able to do with their Wave Serpents.
We kick the show off with a Hobby Segment once again talking about when and how to seal your models.  If you don't do it yet.. do it! The key is finding a method that you can work into your hobby routine or is the best for your average climate.  I know I've got a squad I've been waiting to seal until Spring.  HA!

FTN mostly focuses on Warhammer 40k, but you will see that in the first few episodes, we take a severe deep dive into nerdom. These have been a blast to record, and I hope they help pass the time for you. Please please please check out the new
Forge The Narrative objective markers
. These things look awesome. Ordering a set is a good way to support one of our sponsors AND the show. Find them
here
.
FORGE THE NARRATIVE (iTunes Page)
Alternatively, you can subscribe via your own iTunes, and it should update our podcast when we post a new one. Don't have iTunes? Use the player below to access the podcast directly, or add our feed to your favorite player.
Podcast Link
Credits:
Paul Murphy – Host
@warmaster_tpm
Panelist:
Adam Camileri
Red Powell
Justin Troop – troopsmash
Christopher Morgan – captain morgan
Ricky Addington
Josh Ginn