Warhammer: 40K – 'Altar of Wrath' Concept Art Reveal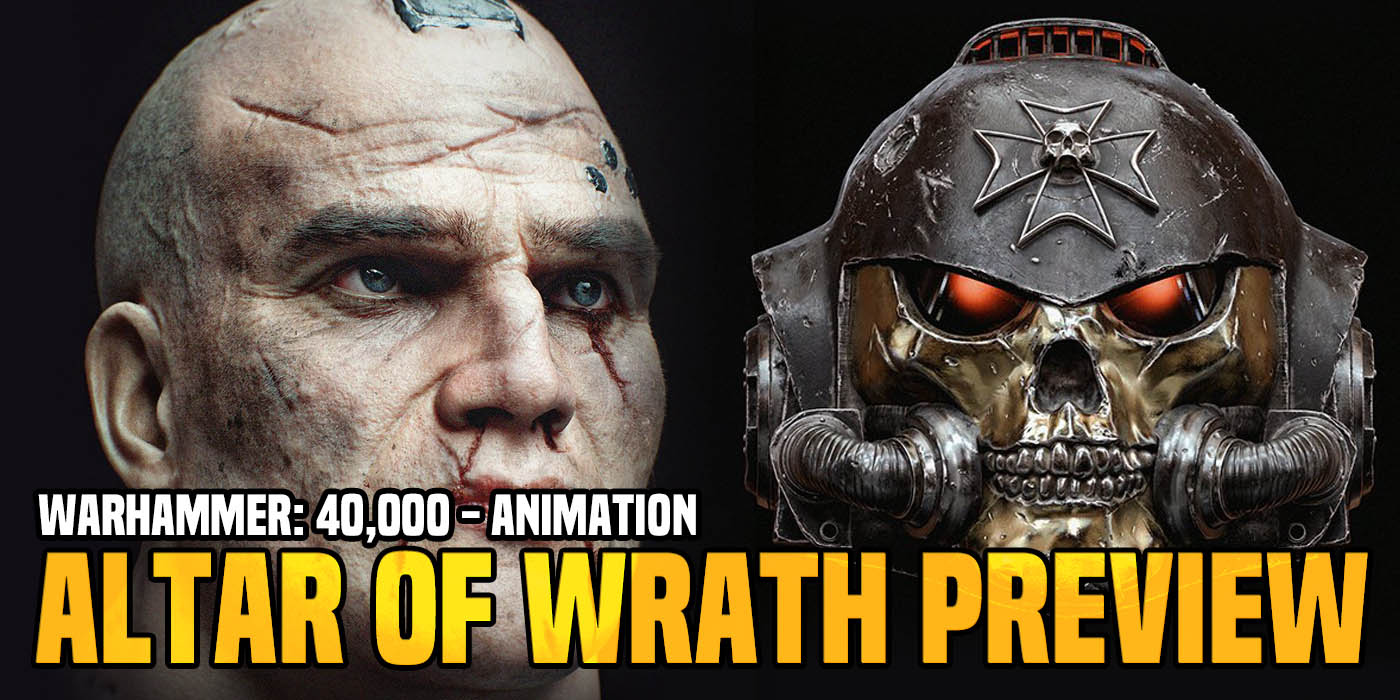 Altar of Wrath is quite possibly the most photorealistic Warhammer Animation project – take a look at some of the artwork for yourself!
It looks like the Animation team for Games Workshop is dipping into a more "realistic" style for Altar of Wrath. They have released some new screen shots of some of the concept art for your viewing pleasure. Take a look and see what you think:
"The Chaplain in question is the star of Altar of Wrath (which you may recognise as the project formerly known as Primaris: The Last Templar), a new animation focusing on the Black Templars Chapter. The tale follows a small band of Space Marines, battered by years of conflict, seeking to put an end to the war for once and all. "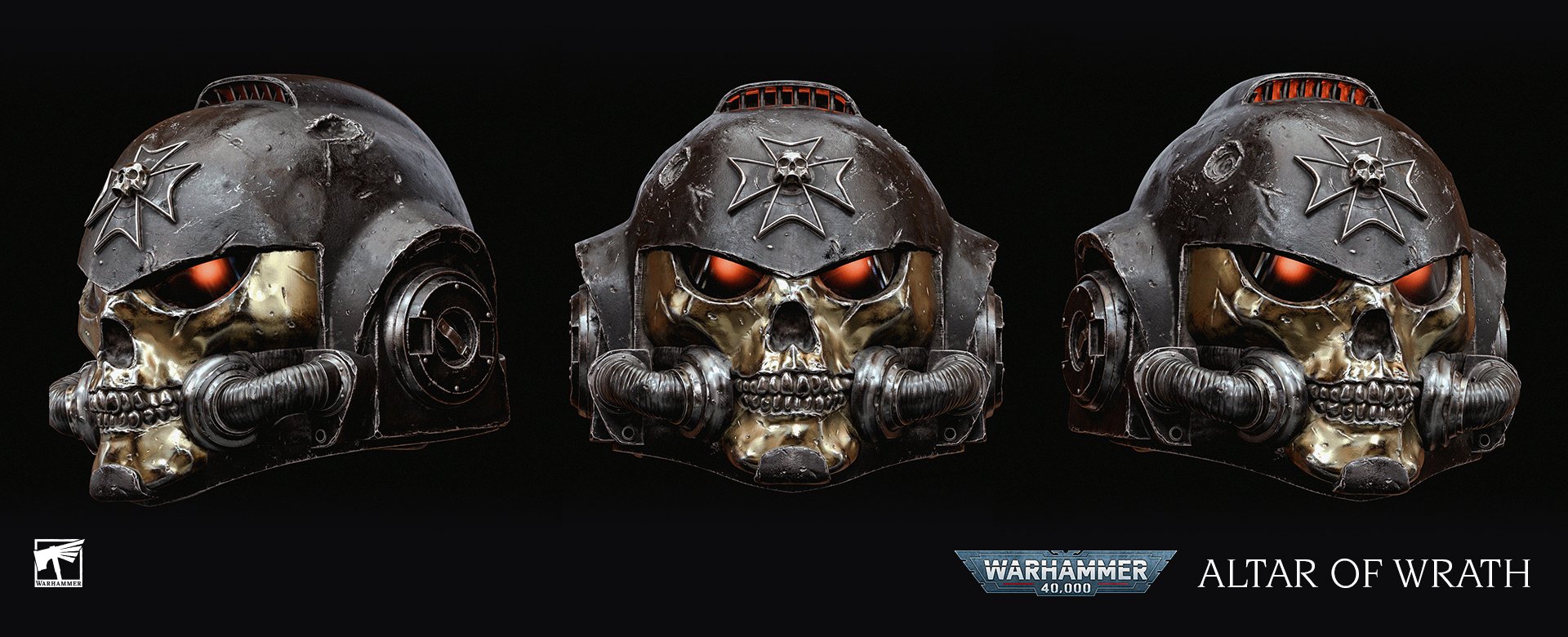 First up is the helmet of Chaplain Aristarchus. It's looking pretty well loved. Dents, divots, scratches, and scuffs – it's seem better days! I'm liking the look of this so helm.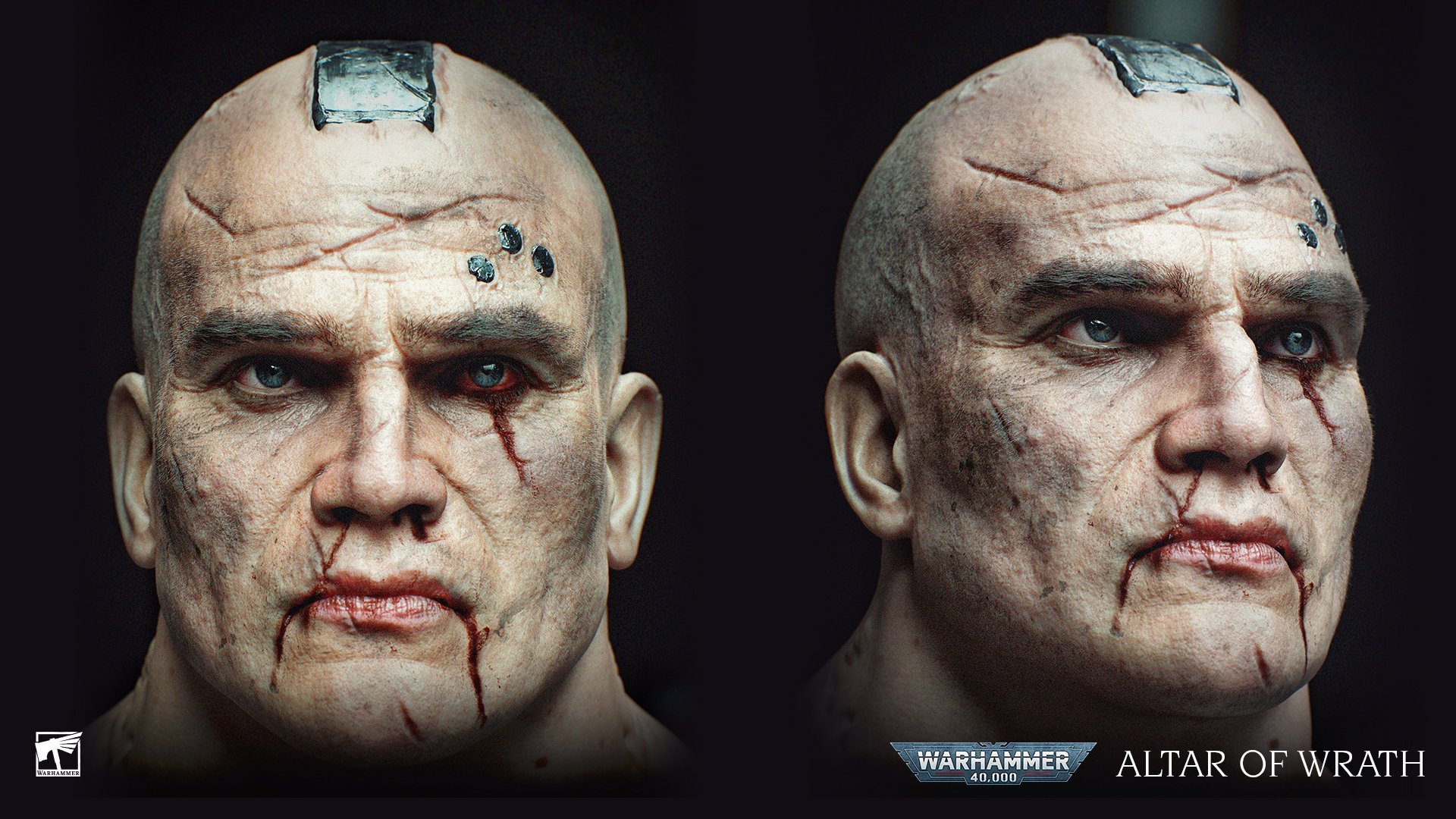 And here's a look at the man under the helmet. He should probably get that eye looked at. I'm no doctor but I also know that bleeding from the eyes, nose, and mouth isn't a good sign. I'm also not an animator or artist but this still looks pretty great. I'm a little more curious about seeing it moving however.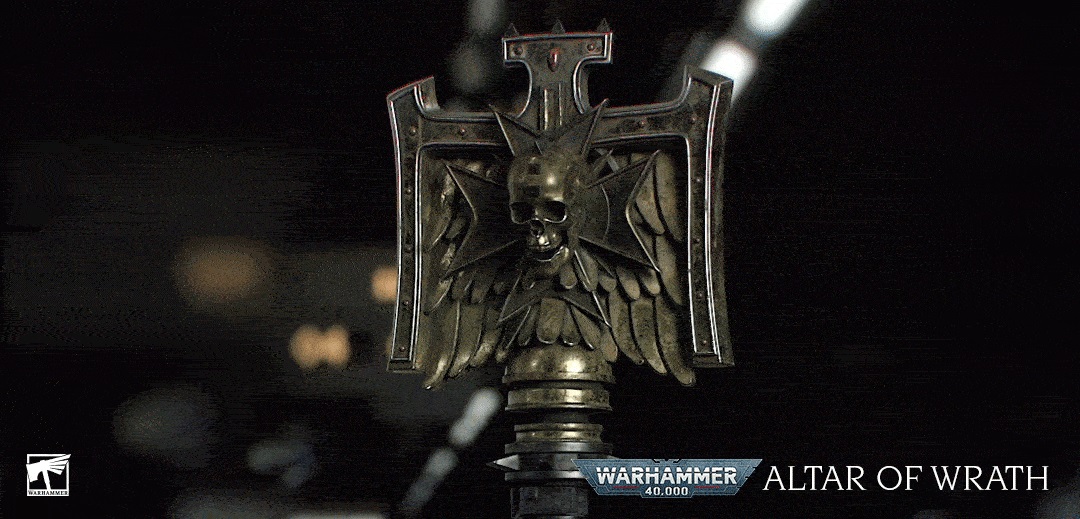 Here's a look at his Crozius as well. The WarCom site has a Gif of it rotating. Hard to tell too much from a Gif…at least the lighting and reflections looked good.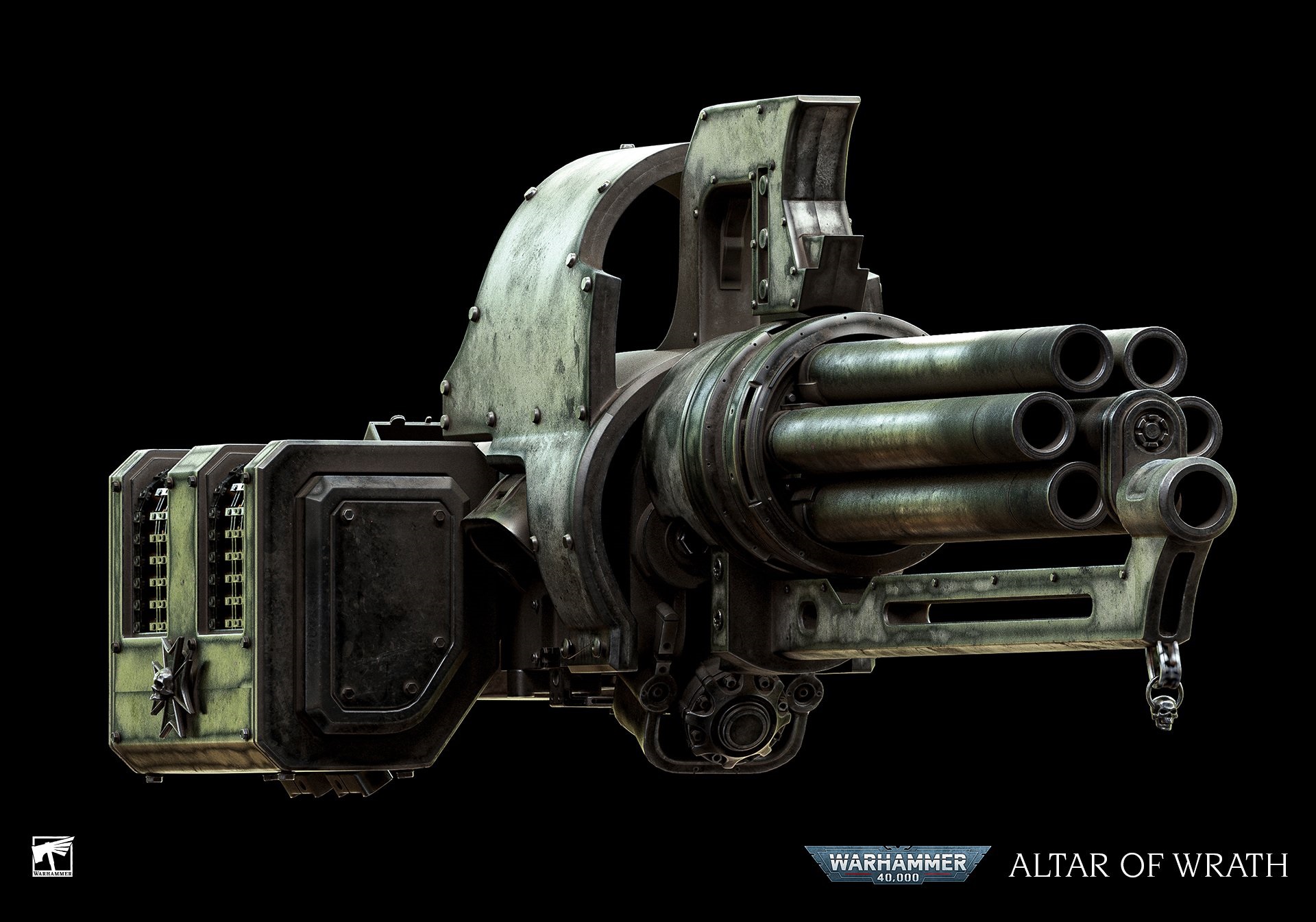 And finally we get a look at an Assault Cannon. And…yeah buddy! I can't wait to see this spin up and start spitting out lead like water from a hose.
Subscribe to our newsletter!
Get Tabletop, RPG & Pop Culture news delivered directly to your inbox.
Personally, I'm still in a "wait and see" attitude about this project. Because it's not a stylized version like some of the other projects this one has the hurdle of landing in the uncanny valley. On top of that, screen shots and stills are one thing – actual animation of these items is another ball of wax. Hopefully their animation team is able to nail everything and make this photorealistic project move "like the real thing."

The Altar of Wrath is the new title of the project formerly known as The Last Templar. We'll keep you posted as we get more info about this exciting new animated project from GW.
What do you think of these screen shots so far?