The Adepta Sororitas are getting their hands on a new tank! Meet the Castigator!
Hear that rumbling in the distance? That's not thunder or the growl of a hungry chaos god – no, that's the sound of treads crushing the heretics before them! It's the all new Castigator for the Sisters of Battle!
Meet The Castigator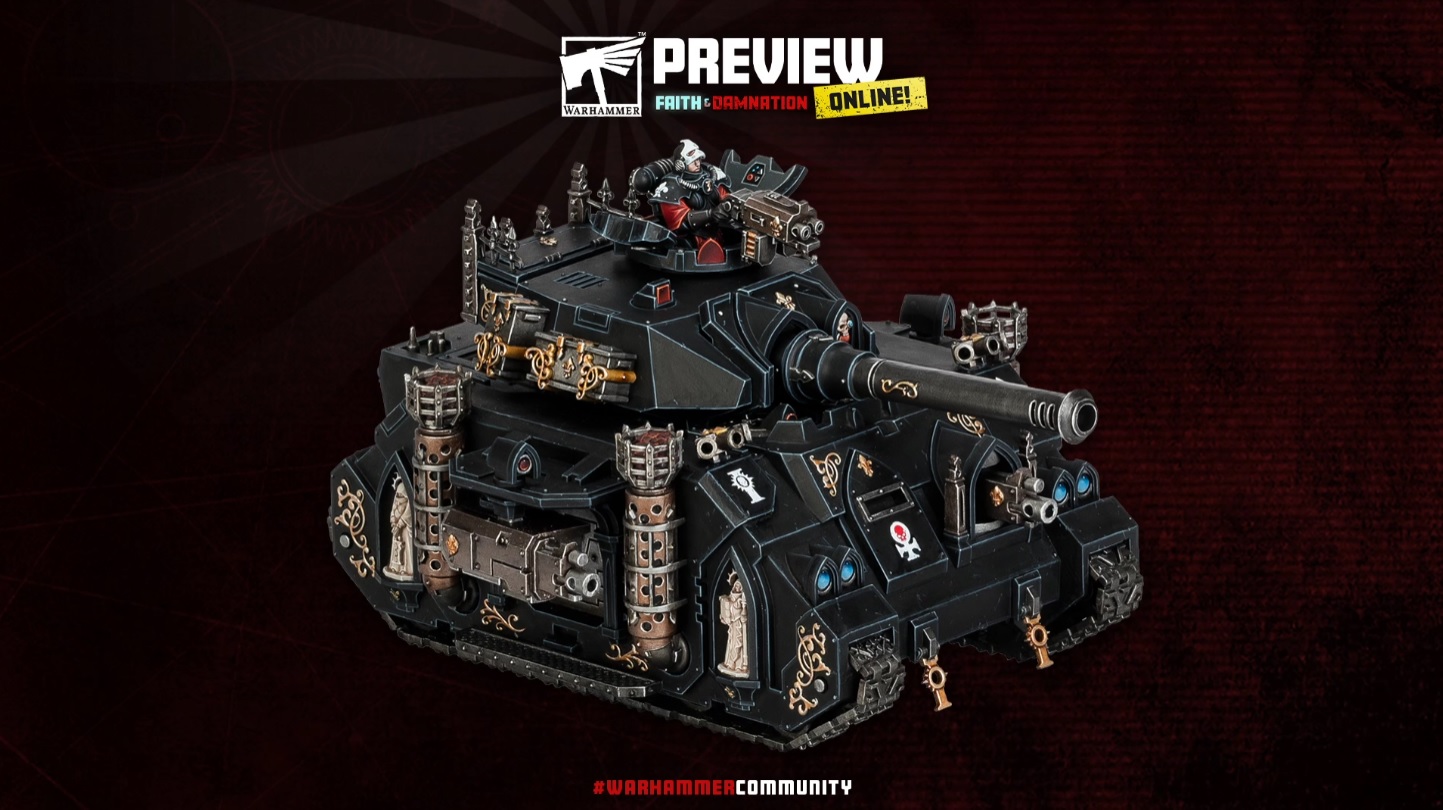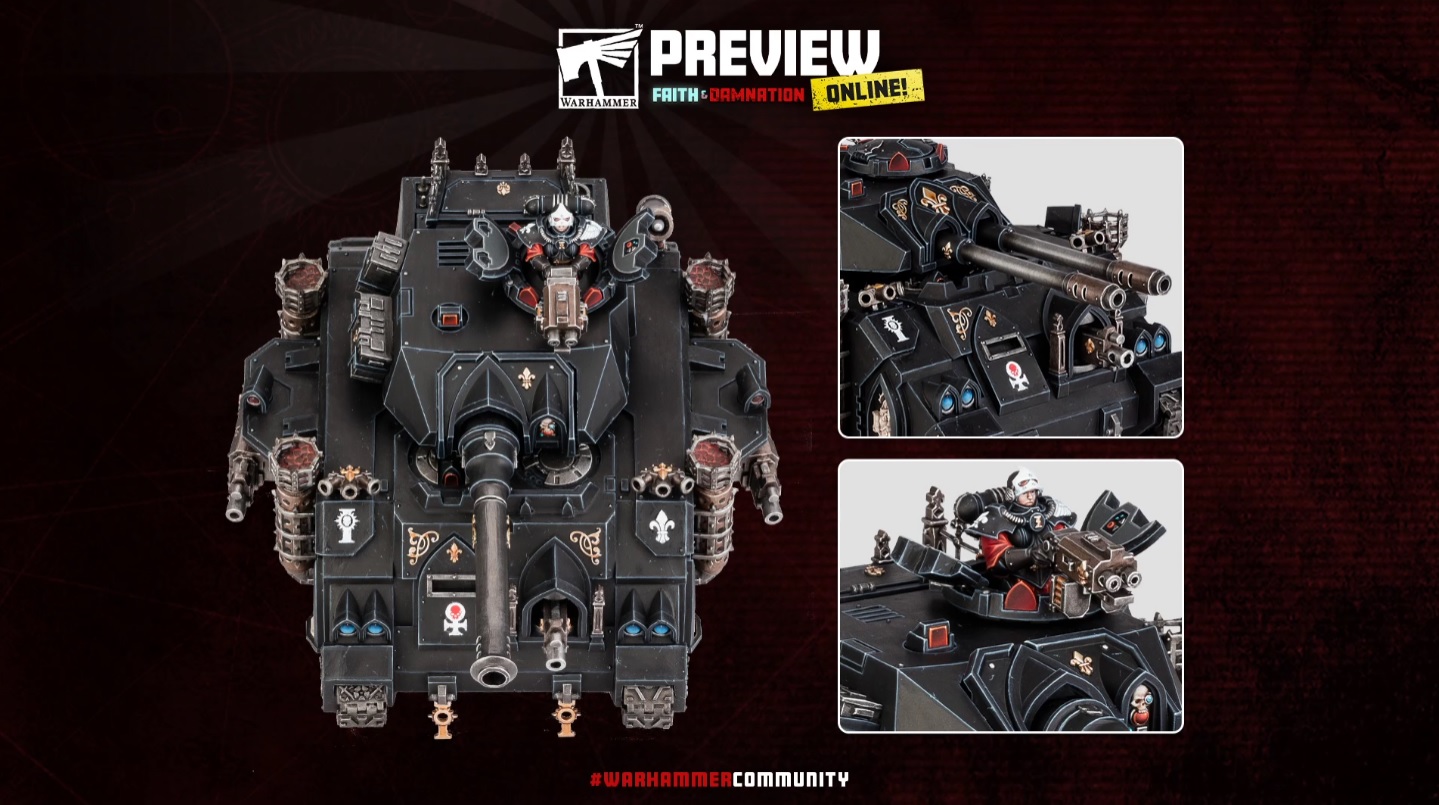 Yep! Based off the Rhino chassis, this new tank of the Sisters has quite a bit of firepower. Unironically, it's not packing the heat like an Immolator – it's bringing the LEAD! With a battle cannon, twin auto cannons, and whole slew of bolters (heavy and other) the Castigator will lay down a wall of lead that would make the Astra Militarum jealous.
This tank seems like a cross between a Space Marine Predator and a IG Leman Russ. It's going to be very interesting to see if this tank is able to hold the line (stat-wise) when compared to the two. Honestly, when you think about it, it makes perfect sense. Sisters are kind of like the Guard in the fact that they are toughness 3 but like Space Marines with their Power Armor. So yeah, having a tank that fits in the middle of both seems, well, fitting!
The Sisters have some great models on the way. Anyone else starting to wonder if they are about due for a Codex, too?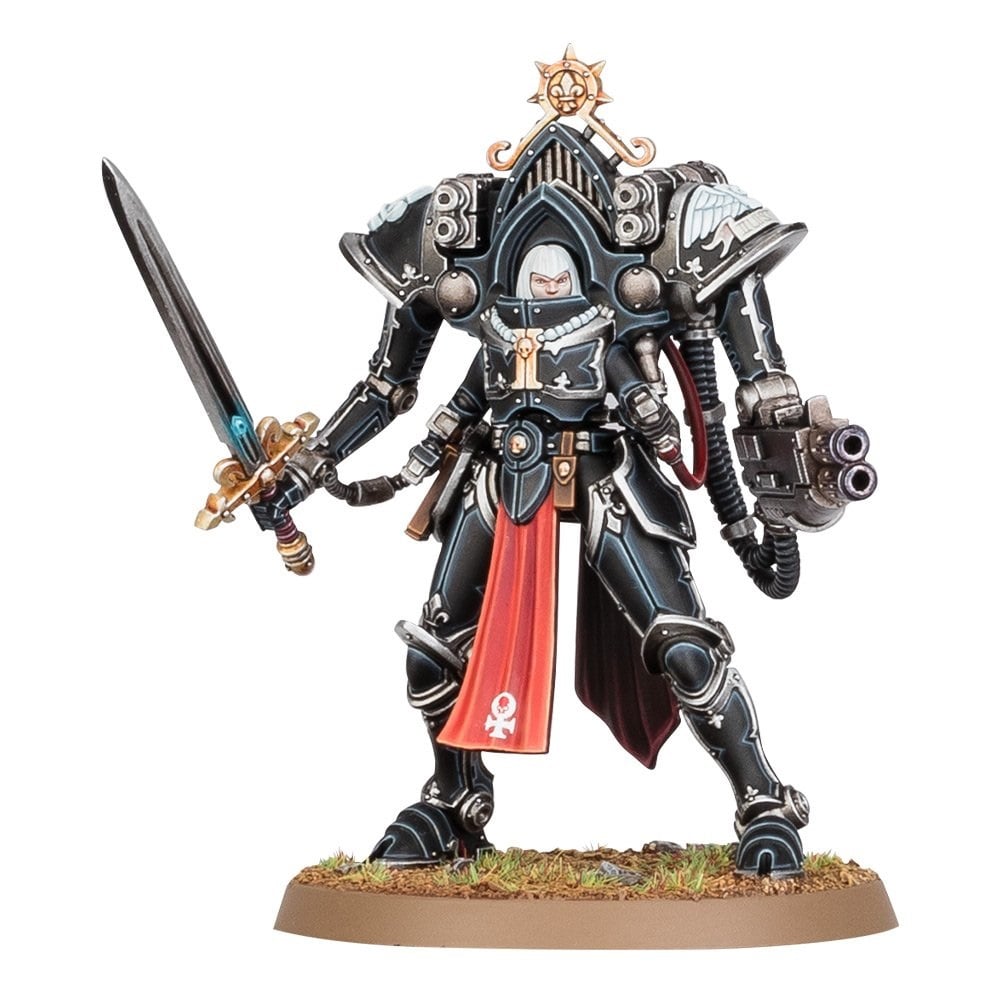 New battlesuit, new tank…new codex? What do you think?! Let us know in the comments.