The sleek Venom is back with an updated set of stats and weapons for 9th edition. Take a look.
This image from a miniature assembly guide has been doing the rounds. It appears to be from a new repacked Venom.  It is all over facebook, and various forums.
Updated Venom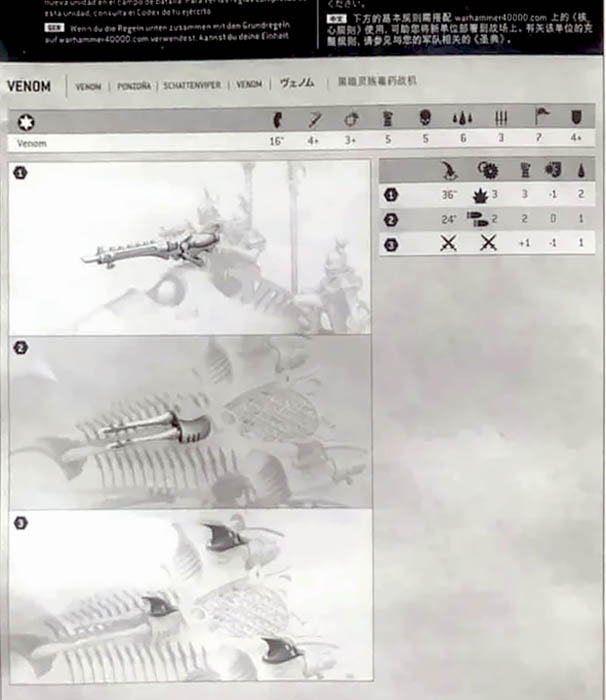 Some items from the updated statlines:
Venom Statlines
Attacks increase from 2 to 3
Weapons
Splinter Cannon changes to Heavy3, AP-1, D2
Splinter Rifles changes from *poison* to S2
Bladevanes increase from S:4 to S+1 (6)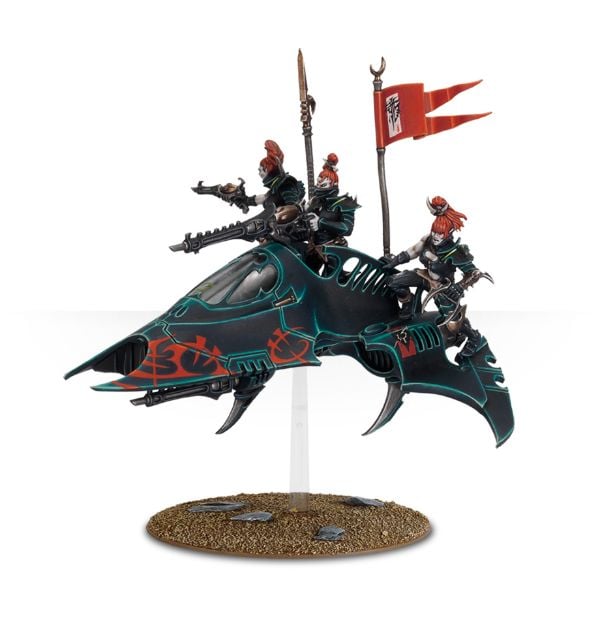 Notes
Again an increase in lethality across the board. The common Splinter Cannons are substantially more effective. If it remains dirt cheap is the new marine killer moving to D2.  The extra attack and increase in Strength for Bladevanes make them at least somewhat viable for desperation assaults.
We will need to see the full special rules to make sure things like Flickerfield and Nightshield keep the Venom a tricksy target to bring down. OPentopped is also getting an effective buff due to all the improvements we've seen to the Kabalite Warrior and Wych weapons.
With the incredible increase in durability of the entire Astartes range, we have been wondering for months exactly how the Xenos races are going to compete. Doubly so the Eldar who by design just can't be increased in wounds, yet are not a horde army. We have been thinking that the only way the Design team can give these factions any chance of competing is to increase both their lethality and skill. Here we see both spades. I have my fingers crossed we will see a similar Attack and Strength increase to the Reavers.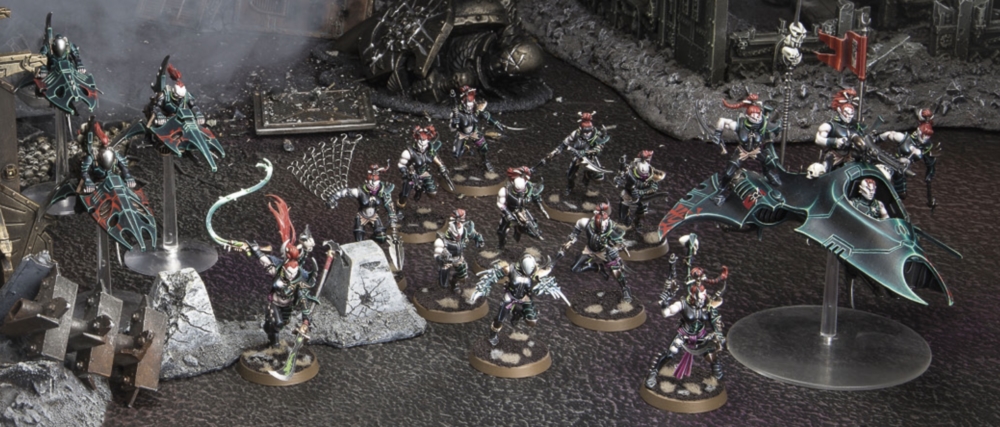 No one leaves the Dark City!