There is a new collectible coin available coming in April at your local Warhammer Store and this one is all Be'lakor, all the time!
Games Workshop has another reason for you to visit your local Warhammer Store and it's in the form of a very fancy looking collectible coin. This month's theme is Chaos and it's in honor of the First Daemon Prince's upgrade. Check out the Be'lakor Coin!
"Ancient evil stirs in the shadows – even your local Warhammer shop can feel it. That's why they're offering a decidedly Chaos-flavoured miniature and coin in April. Read on to see how you can get yours. "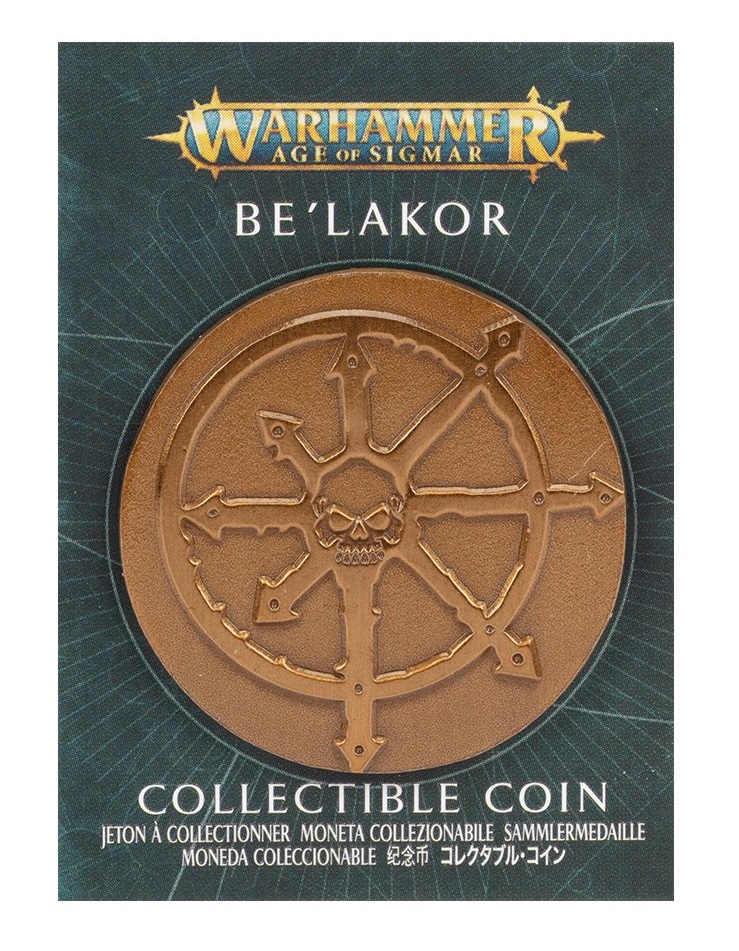 With the twisted shape of the Chaos Star this coin is going to be a favorite of any follower of the dark gods. It's also going to be a great commemorative piece for Be'lakor's impending arrival. Now then, how can you get your hands on one? Pretty simple – head to your local Warhammer Store and…
"While you're there, spend £60, €80, or $100 USD (or your local equivalent) in-store to nab the highly collectible coin, featuring a Be'lakor-ious design – while supplies last."
Free Pink Horror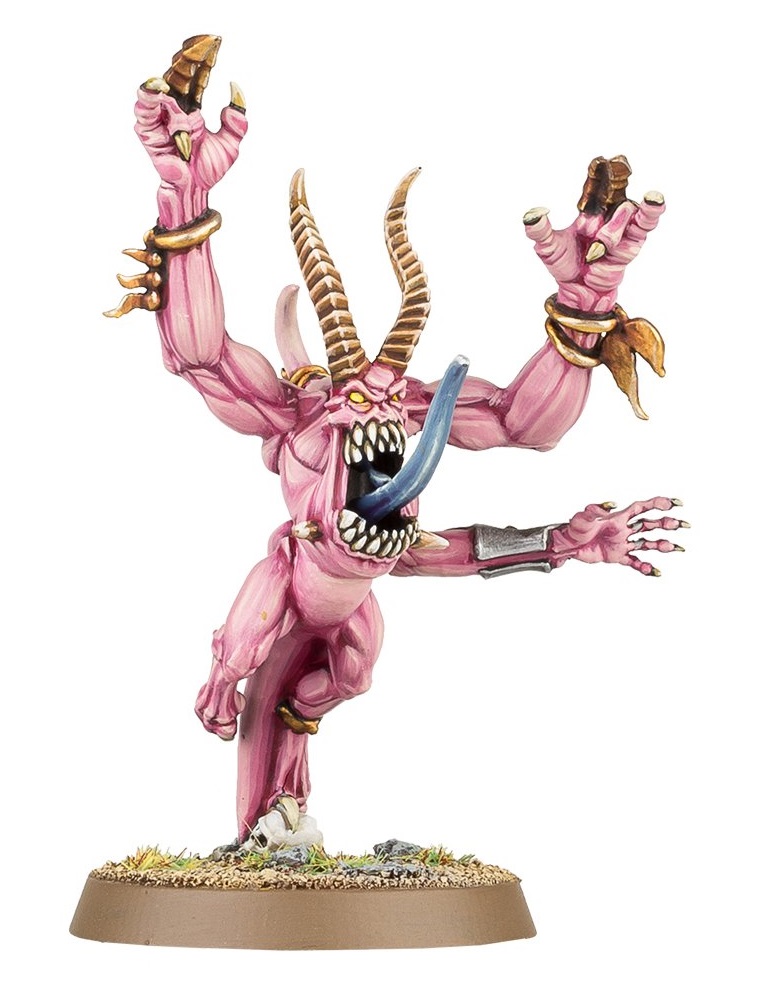 That's not all – along with the coin you can also score yourself a free Pink Horror. This will be the in store miniature for the month of April. Keep in mind that the Pink Horror you can nab is from the boxed set so it might not look exactly like the one above. How do you get a free model? For that you'll want to contact your local Warhammer Store and 1) see if they have these in stock and 2) find out how they are planning on giving them away. It's probably a safe assumption that it won't take a whole lot to get the miniature for free but calling ahead is still a good idea.
You can find a local store using the GW Store Finder Here.
These coins and the free model are a continuing theme we've see from GW in an effort to get folks to visit their stores. If you're concerned about pandemic protocols they are following local guidelines to stay as safe as possible. That's also why it's best to call the store before you plan on visiting!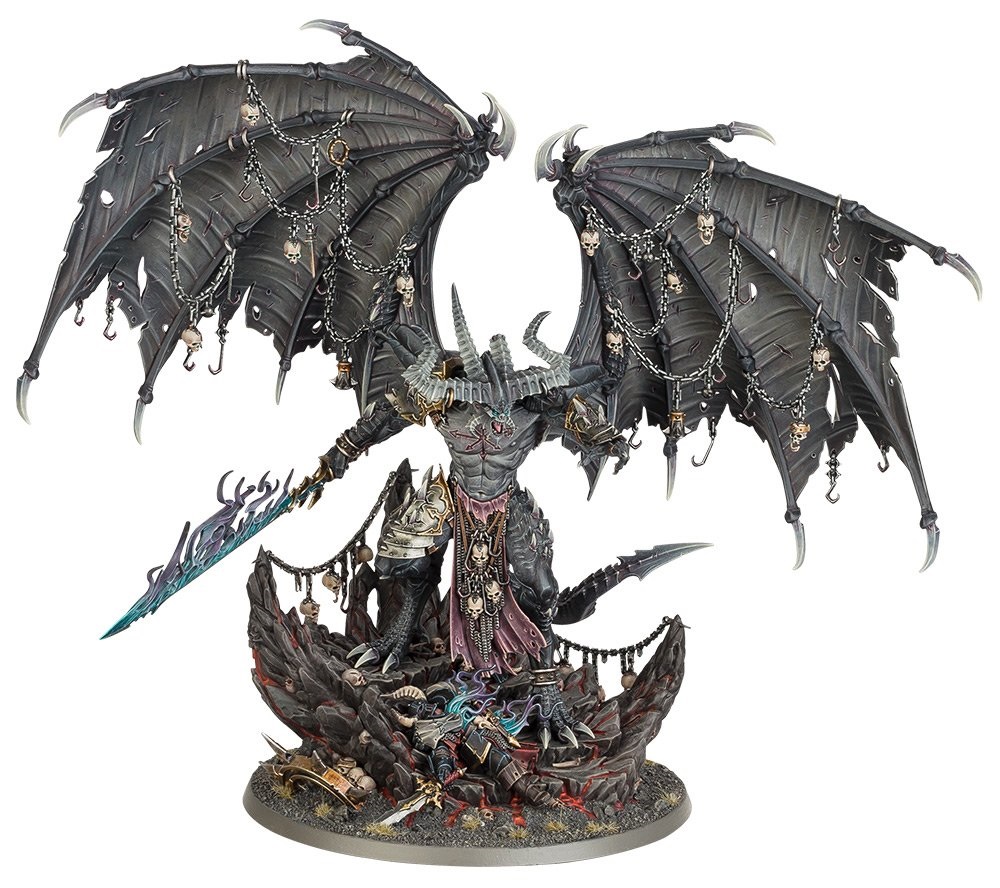 So if you want a coin, plan to hit that spending threshold and get the models and supplies you need in one fell swoop!
Is Be'lakor like Beetlejuice where you say his name three times and you get the model to show up? No? Oh well. Worth a shot.