White Dwarf: 12 Free PC Games Revealed For Issue #462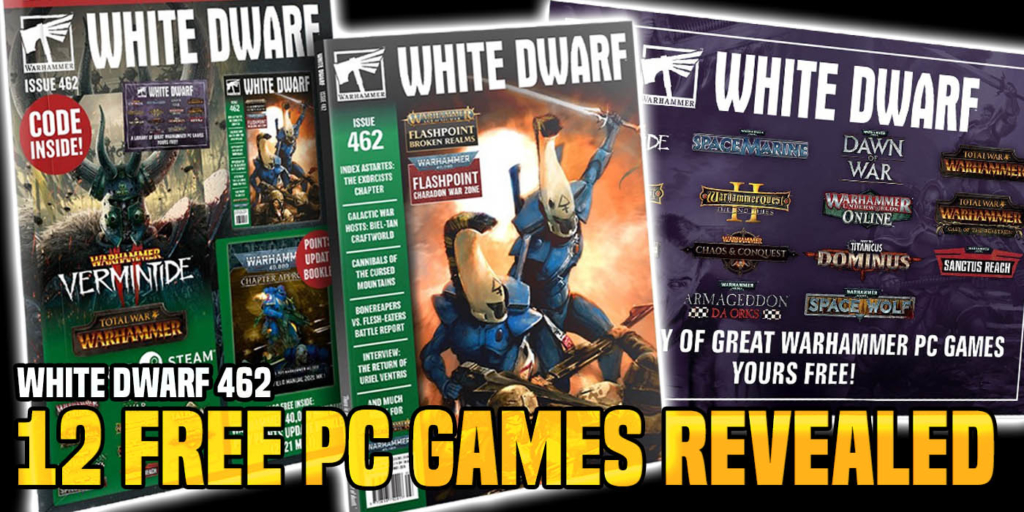 White Dwarf Issue 462 is coming with a code for 12 PC Games to download. What games? Let's take a look!
Included in White Dwarf 462 will be a code you can redeem on Steam to get access to 12 different video games. We've been wondering which games would be up for grabs through this code and today GW has revealed those games.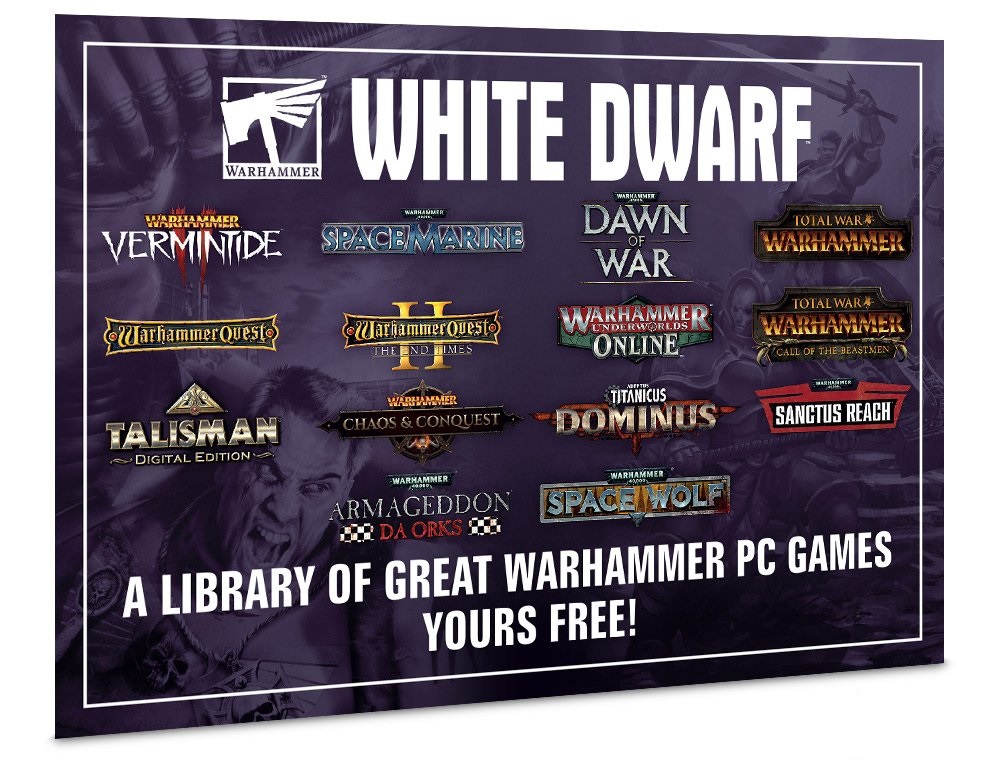 So – from this graphic we can see all the games and folks, this is a STEAL. For the price of the White Dwarf, you're getting these 12 games. So how much would these games cost? Let's take a look at their steam prices:
Warhammer: Vermintide 2 – $29.99 (on sale for $7.49 as of the time of publishing)
Warhammer 40,000: Space Marine – $29.99
Dawn of War – $12.99 (Game of the Year Edition)
Warhammer Quest II: The End Times – $19.99
Warhammer: Underworlds Online – $9.99
Subscribe to our newsletter!
Get Tabletop, RPG & Pop Culture news delivered directly to your inbox.
Total War: Warhammer – Call of the Beastmen (DLC) – $18.99
Talisman: Digital Edition $6.99
Warhammer: Chaos And Conquest (F2P)
Adeptus Titanicus: Dominus $14.99
Warhammer 40,000: Sanctus Reach $29.99
Warhammer 40,000: Armageddon – Da Orks $19.99
Warhammer 40,000: Space Wolf $17.99
Total MSRP: $286.87
And what's the cost of a copy of White Dwarf?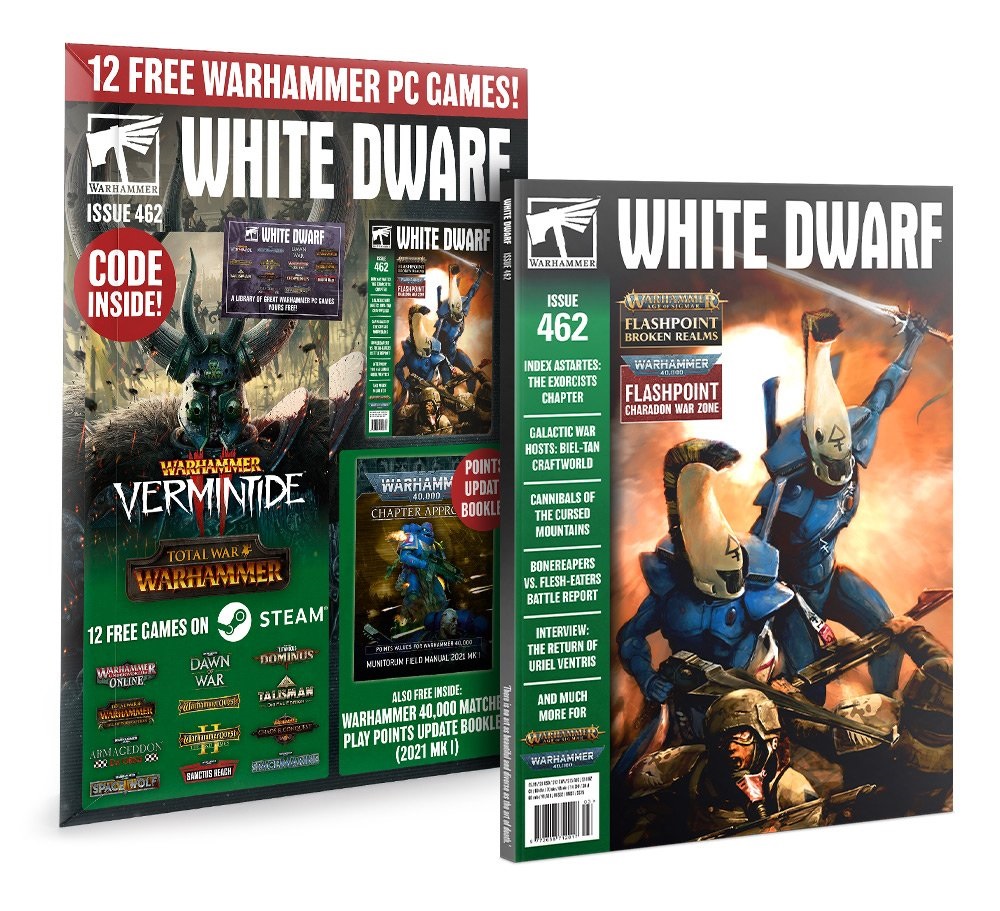 There are some real gems on that list and sure, probably some stinkers, too. But the pros FAR outweigh the cons here, folks. For the cost of a copy of White Dwarf you're getting over $280 in PC games redeemable on Steam. If you already have a Steam Account this seems like a no-brainer. Even if you have copies of these games…still worth it! Vermintide II alone is worth the price of admission. And Space Marine is still one of the best third person shooters for that era (still plays better with a controller IMHO).
If you don't have a subscription or a this issue on Pre-order at your FLGS, you're going to want to give them a call and get on that. Do it soon. Do it now. Hey – even if you HAVE all these games, buy the magazine and give the copy to a friend or someone else interested in Warhammer. It's worth the price of the White Dwarf!
I have a funny feeling this White Dwarf is going to sell out.
Latest News From BoLS: