'Army of The Dead' Trailer Drops Dave Bautista Into Zombie Mayhem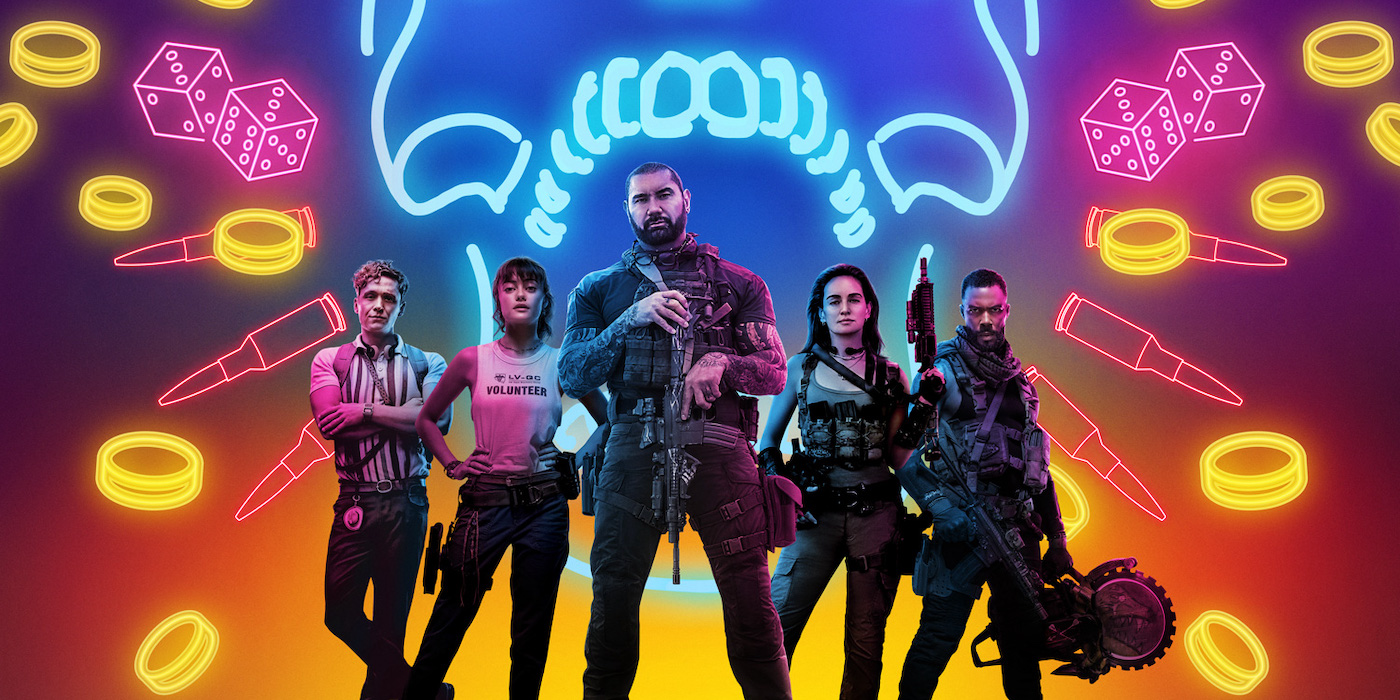 Step aside Ocean's Eleven – these thieves have to fight a horde of zombie Elvis impersonators to get to a Las Vegas vault.
In Army of the Dead a crew of mercenaries takes on the ultimate heist – breaking into a vault under the streets of Las Vegas in the midst of an apocalyptic level zombie outbreak. These aren't your traditional shuffling, dumb zombies. They have numbers, speed, and smarts. Director/writer Zack Snyder promises that it will be a good time for zombie and heist fans alike.
"It is a full-blown, balls-to-the-wall zombie heist movie, so it's genre-on-genre in a great way. So you expect pure zombie mayhem, and you get that, 100 percent. But also you get these really amazing characters on a fantastic journey. It's going to surprise people that there's a lot of warmth and real emotion with these great characters."
I'm not a huge Snyder fan. This has a mix of action, ridiculousness, and the one genre I can't say no to (heists are my all-time favorite) that will make me set that aside. Plus the cast is awesome. It's led Dave Bautista with Garret Dillahunt, Ella Purnell, Omari Hardwick, Raul Castillo, Tig Notaro, Theo Rossi and Ana de la Reguera. And a bunch of extras in fantastic zombie makeup.
Army of the Dead debuts on Netflix May 21st