D&D Accessories: Everything Is Better With Dragons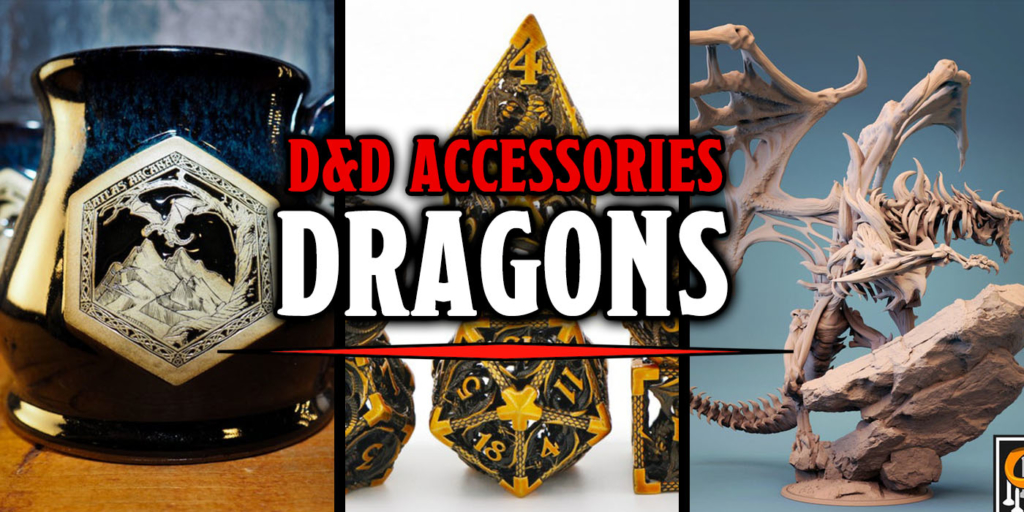 Next time you get together with your group to play some Dungeons and Dragons, why not lean a little harder into the "dragon" aesthetic?
I'd like to think that there's an in-universe D&D equivalent of horse girls but for dragons; just eccentric little kids who are inexplicably very very into dragons. Collecting dragon knickknacks, reading lots of books about dragons, and collecting fun factoids that nobody else in their class appreciates properly, maybe asking for a pseudodragon for the fantasy holidays. For the dragon kid in your group, there is a ton of scaly monster-themed D&D accessories to absolutely cover your table in. As always, links to the shops are in the item titles.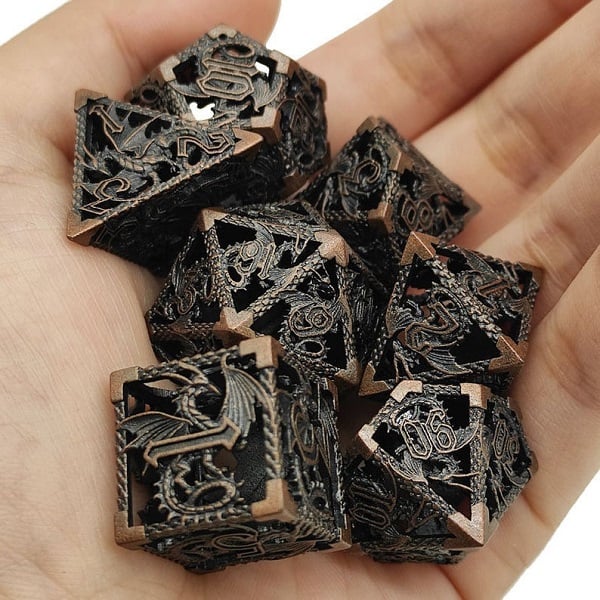 There is likely a dice set for everything, and dragons are no exception. These dice are hollow and made of a zinc alloy so they'll feel nice and heavy in your hand, and each has a tiny but majestic dragon on each die side. Dice are arguably the most important accessory at any D&D session, and your inner dragon-kid deserves to have an extra special set.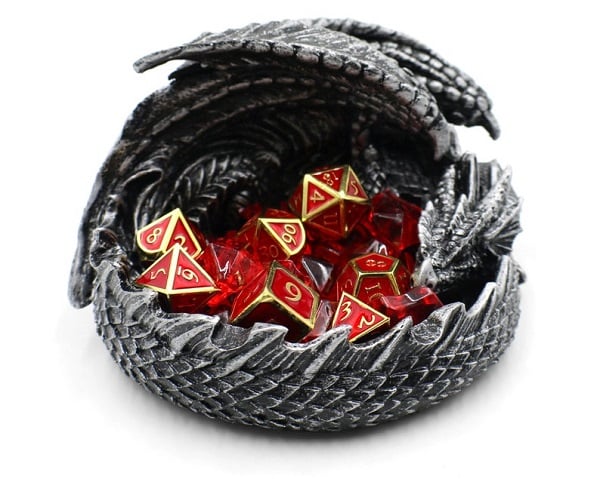 Of course, if you're getting special shiny rocks, you'll need a dragon to slumber on and protect them. This pewter sleeping dragon bowl comes with metal dice and matching faux crystals to give the complete illusion of a dragon guarding their haul from intruders and adventurers. Dice and crystals come in a variety of colors, depending on what kind of treasure your character (or dragon) favors.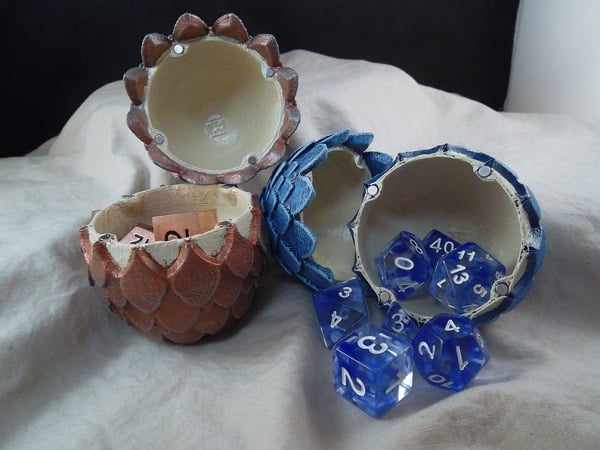 If you're traveling to a fellow adventurer or your DM's house to play, you may need to take your dice on the road, making the pewter and crystal bowl less than convenient. And for that situation you can keep your dragon dice safe in their own magnetized and personalized three inch dragon's egg dice vault. Strong magnets keep the top and bottom halves of the egg snapped snuggly together, and an overlapping scale pattern makes the illusion seamless when the box is closed. Ten color options as well as a few multi-egg sets let you decide what kind of dragon you'd like to convince your D&D crew you're about to hatch. Honestly, if one of my friends showed up with a dragon egg dice box, I think that would be the entire pre-game conversation, they're just that neat.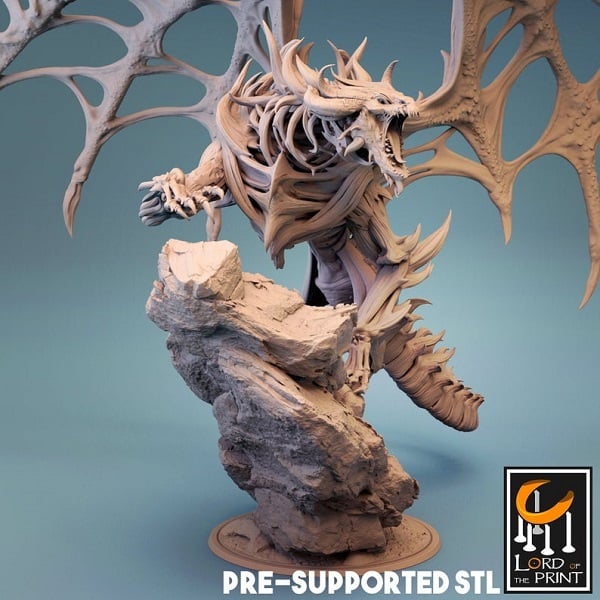 Dungeon Masters need love too, and for their inner dragon kids, there are so many gorgeous dragon figures and minis to terrorize their players with. I'm partial to this 3D printed Draco-lich, but there is seriously no shortage of incredible dragons out there. Assembly and painting are required, but 110mm base will keep the entire thing secure and tormenting adventurers for sessions and sessions to come.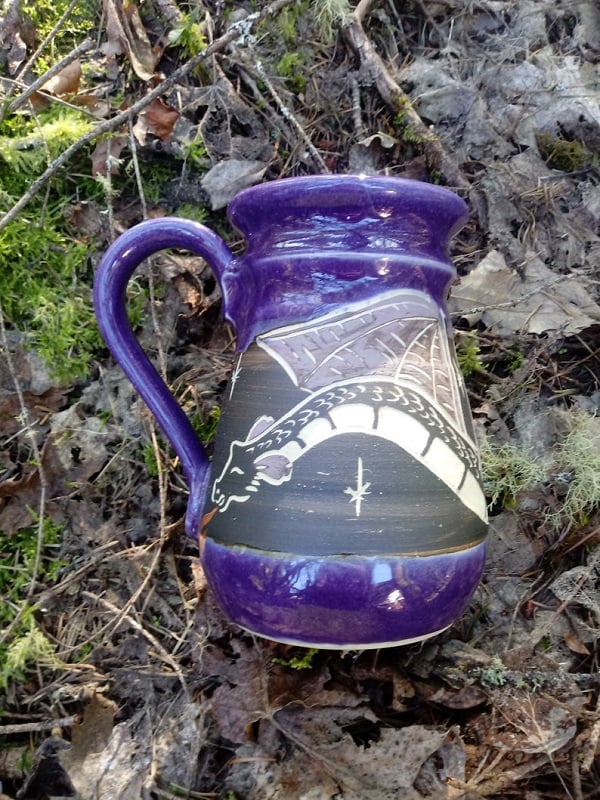 It's not a D&D session without snacks and drinks, and mugs are another area where you will find no shortage of options. There are mugs with cute friendly dragons like the one above, mugs with majestic dragons in action, mugs with hidden dragons inside, some where the mug takes on the shape of a dragon, simple designs utilizing the D&D draconic ampersand, and just a million more. And they're all great! Dragons are awesome and mugs are useful in and out of game session time, so why not stock up?
Subscribe to our newsletter!
Get Tabletop, RPG & Pop Culture news delivered directly to your inbox.
What's your favorite kind of dragon in the Monster Manual? Will any of my picks this week make your wish list? Which movies or book's version of dragons is your favorite? Let us know in the comments!
Happy Adventuring!
Latest News From BoLS: