D&D Accessories: Let Your Characters Fly High With These Battle Risers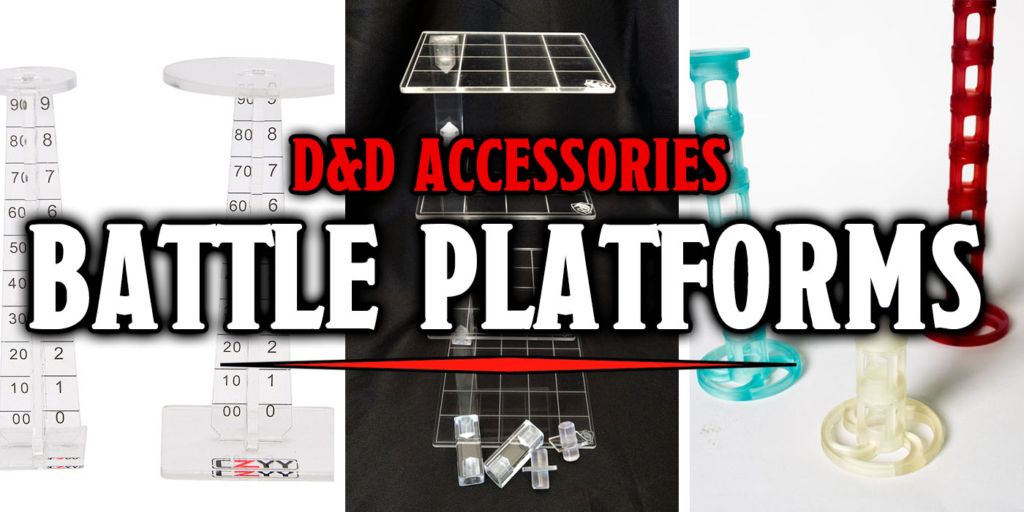 Battle risers are an often forgotten RPG tool, but when the closest monster takes flight, you'll want to know exactly how far from the ground they are.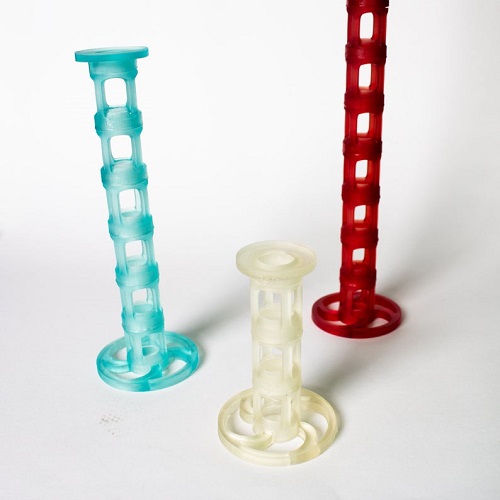 When it comes to battle risers, you don't need anything too fancy. Is your mini elevated above the playing field so everyone knows that they're flying or floating? Well, you are in business, my friend! This set allows you to pick your favorite color and build a platform up to two feet, eleven stems tall, and sixty in-game feet high. Will your character ever be up that high? Who knows! But isn't it nice to know that they could if the opportunity ever arose?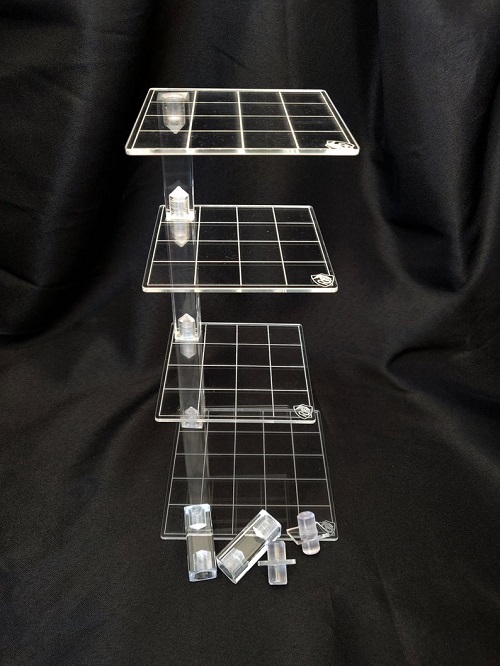 Sometimes your character and two of their three best friends or worst enemies or most complex frenemies are all flying around, and you'll want to know exactly how close everyone is in the standard D&D five-foot increments. This design's clear and stackable acrylic design is very sleek and clean, fitting into any campaign's map in a way that's as functional as it is pretty. Each set comes with enough risers to stack any combination of sized grids up to three stories high.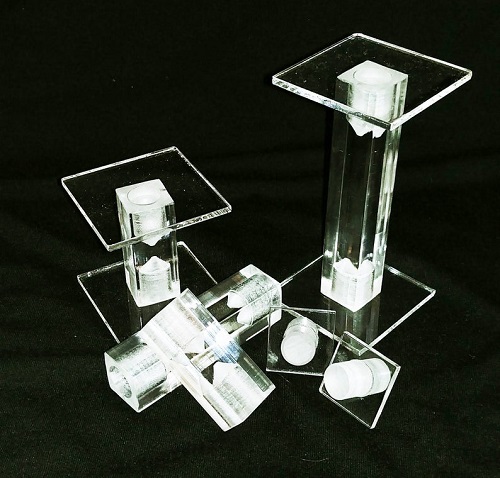 This is closest to the battle risers I have at my table… except I 3D printed mine in my garage out of some truly ugly yellow filament while these are gorgeous clear acrylic with a variety of height connecting rods that would look seamless on any D&D map. Each riser is set up for a two by two five foot grid and each set can make two separate towers. When the session is over these risers come apart really small for easy transportation and storage, or can be used to display your minis when the campaign is done.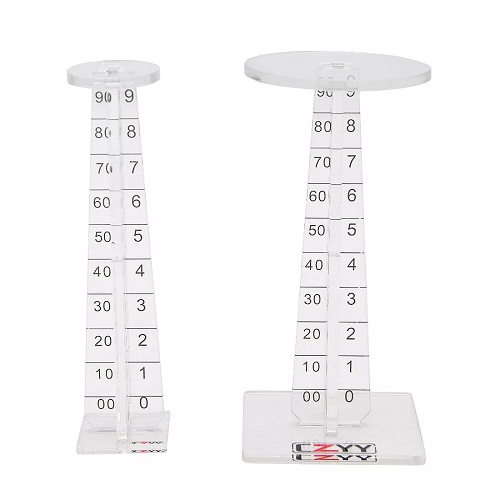 These risers are marked with height, so everyone at the table knows exactly how high up every monster and player is. Each plastic riser is water-based marker friendly for notes or markings, and the two different sizes of bases make for easy stacking for extra tall battle scenarios. These risers may be some of the least customizable, but their other features and lower price point make them one of the most accessible and user-friendly options.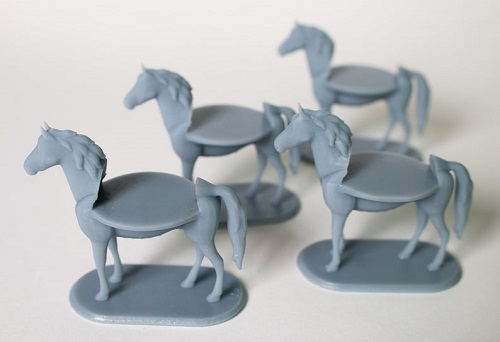 These may not be "risers" in the same way that the previous offerings have boosted flying characters, but horseback battles can be a huge part of fantasy-style battles that get overlooked by miniatures in most games. I've personally used bottle caps or random monsters to represent my character's mount, but apparently, the perfect item exists! The height boost may not be significant, but you'll never forget about it or your character's horse ever again!
Subscribe to our newsletter!
Get Tabletop, RPG & Pop Culture news delivered directly to your inbox.
What do you use for battle risers in your D&D game? What's the highest midair combat scenario you've ever had to play? Do you prefer risers to be modular and customizable or simple one-piece items? Let us know in the comments!
Happy Adventuring!
Latest News From BoLS: