D&D Accessories: Spring Has Sprung With These Druid Dice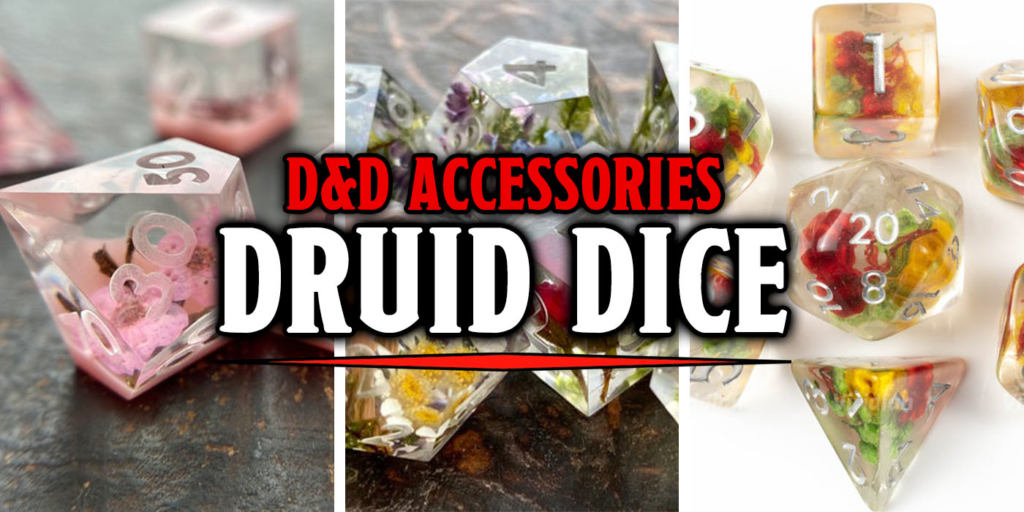 It's that time of year where the weather is getting nice, the flowers are budding, and druids everywhere are rolling nat 20s with these dice.
Spring is in the air, flowers are thinking about blooming, and it's starting to get warm. The earthy crunchy plant loving druid in your group is probably ecstatic, so let's help them get into that spring time mood with these druid friendly and floral dice. As always, links to shops are in the item titles.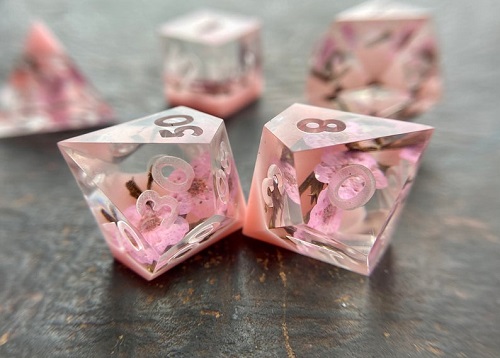 At first, I thought these were normal lovely dice. The soft pink blossoms are pretty and calming and make me feel a little like I'm the protagonist in an anime. But then I realized that each set is handmade to be 100% unique from resin and real apricot flowers. The crystal clear resin in virtually flawless, and the entire effect is honestly captivating. I don't need new dice, but if that shoujo anime inspired game of my dreams ever becomes a reality, I may be coming back for this exact set.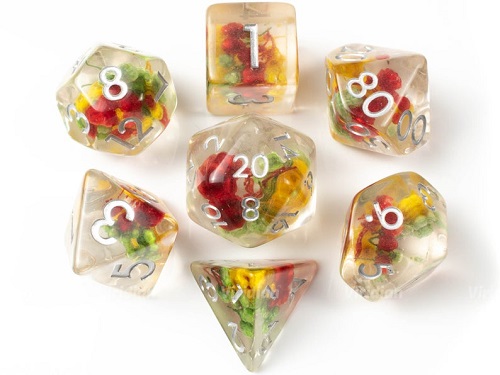 Another set that utilizes real flowers for a gorgeous, vibrant, natural aesthetic. Each set is unique and a little different from every other by the nature of the small-batch handmade dice, sometimes including a subtle swirl effect and sometimes just showing heavy concentrations of flowers. A full set of these will get any druid going down the adventuring and plant growing path for quite a while.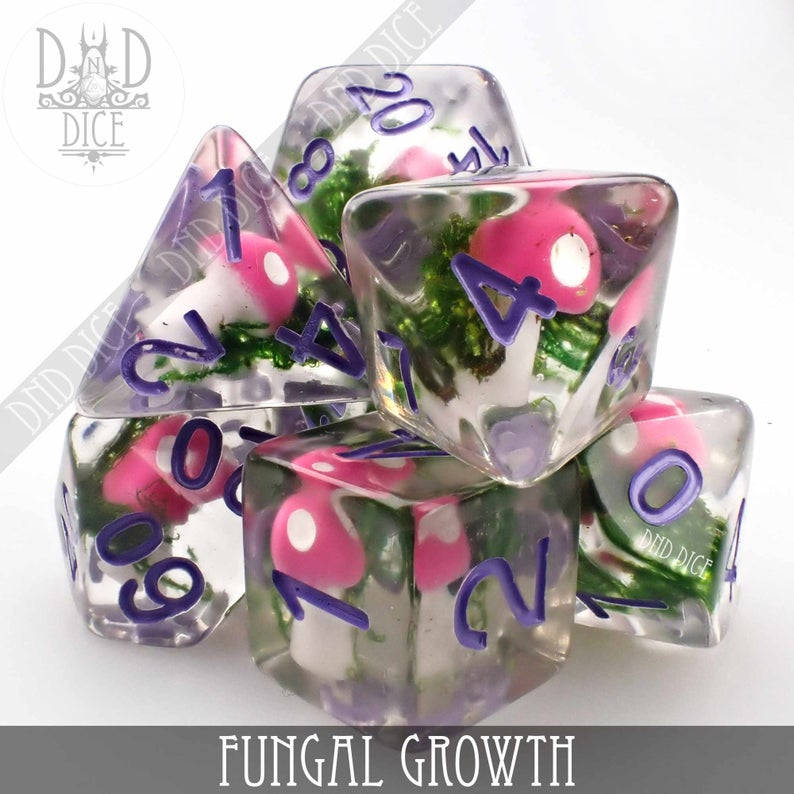 Of course plants aren't always delicate flowers and pastel petals, sometimes they're fungi and mushrooms. If you're a circle of spores druid, this will be much closer to your personal aesthetic. There are tons of mushroom dice out there and they're all unique and beautiful, but these stuck out to me because they're just a little more cartoony in a list otherwise full of natural and realistic flowers. These dice are as pretty as the rest, but something about them is so undeniably fun.
Subscribe to our newsletter!
Get Tabletop, RPG & Pop Culture news delivered directly to your inbox.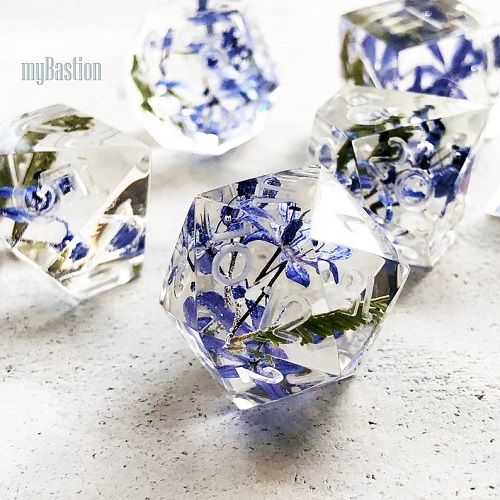 If you're looking for some totally custom and unique handmade dice that you can customize just a little bit more, these blue snowdrops may be the druidic set for you. Each set is just a little different with crystal clear resin and real flowers, and you can pick your own ink color for the numbering. My favorite aspect of these is how the little stems make it look like the flowers are growing in your dice as you play.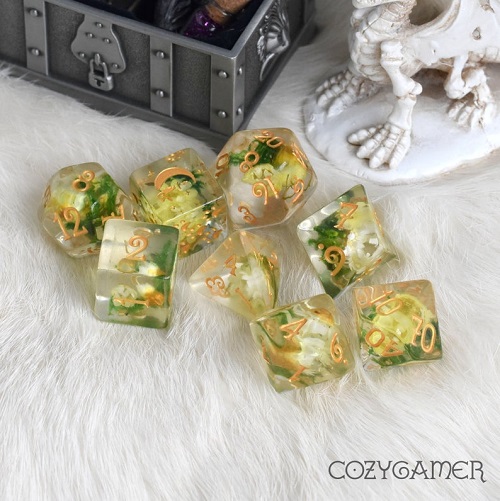 Another set for the druids who aren't as keen on the flowery look, these dice feature dried yellow flowers and moss in a mostly clear-ish resin. The cloudiness and gold ink bring the whole look together for a set of dice that look swampy in the most charming beautiful way possible. I half expect these dice to come with will-o-wisps.
Would the druid at your table play with any of these dice sets? Will any of my top pics make your wish list? Do you prefer a floral look or an aesthetic that leans more into other plans and growth? Let us know in the comments!
Happy Adventuring!
Latest News From BoLS: