D&D Accessories: These Spell Books Make The Magic Happen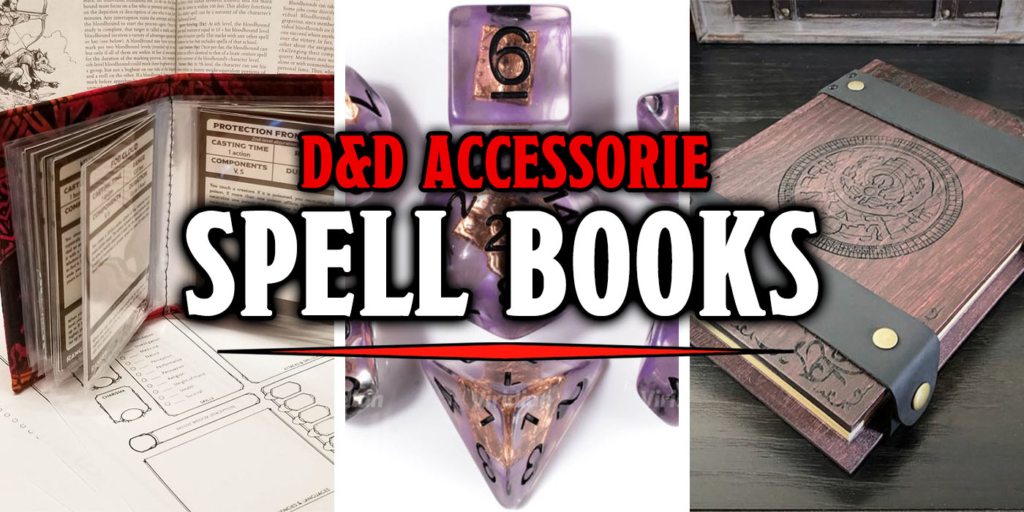 Ancient magic tomes and spell books are a staple of most casting classes, why why not bring that same gorgeous look to your real-world gaming table?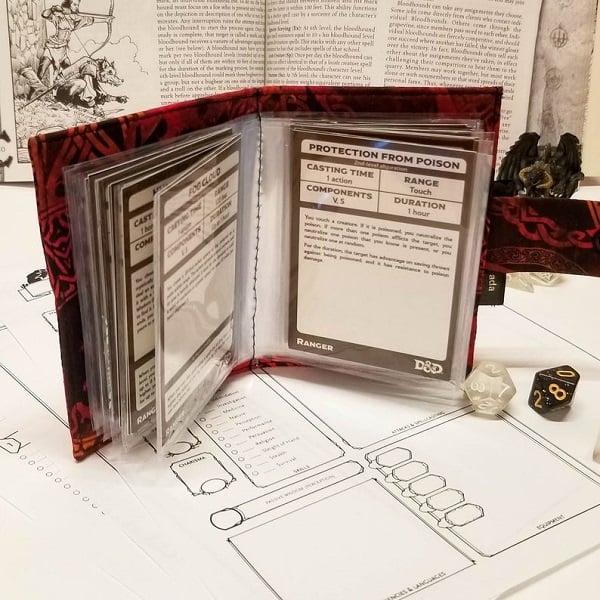 While you, the player, may not need a literal spell book at the table, this handy miniature card binder for all of your spell cards is one of the closest things you could approximate with. Keep all of your spell cards organized in easy-to-read clear plastic sleeves. They're easy to grab on a moment's notice, throw in your gaming bag, or slip cards in and out for daily spell swaps. Plus you'll never have to worry about spilling a drink on your spell cards again.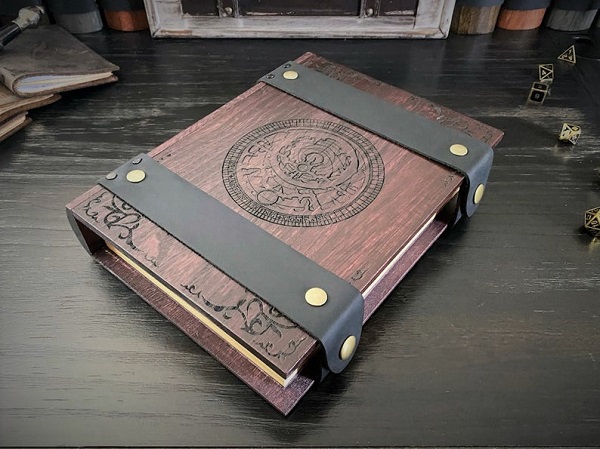 There are a million gorgeous dice holders and trays, but if you're playing a magic user why not lean into an aesthetic and keep all of your D&D goodies in a spellbook? Coming in a variety of cover finishes and a number of ways to organize the inner compartments, this spellbook will keep multiple sets of dice, your mini, a pen, a small notebook, your phone, and anything else you think may benefit from being secured in a wood and felt box. Get it personalized for a little extra you-character magic and charm.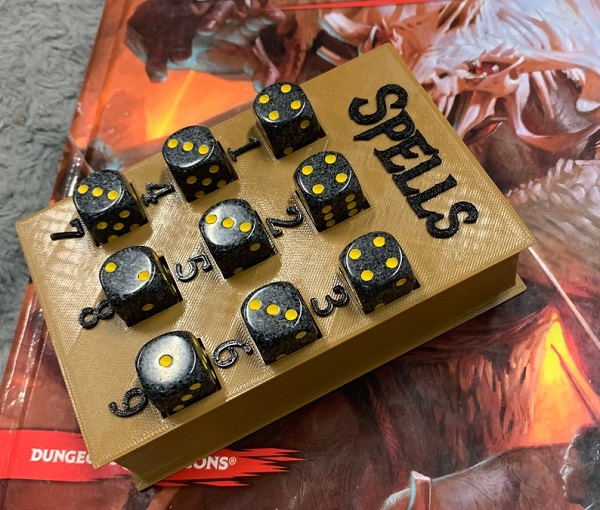 This is one of those items that's so simple and obvious and so useful that I'm almost mad I never thought of it myself. Does your character ever consult a spell book? Does your character have to keep track of spell slots? This sturdy 3D printed spell book has notches for up to 9 d6 dice so you can keep track of your spell slots without having to worry about erasing your character sheet multiple times or loosing chits. We all have too many dice, why not use some of the spares keeping track of your spells?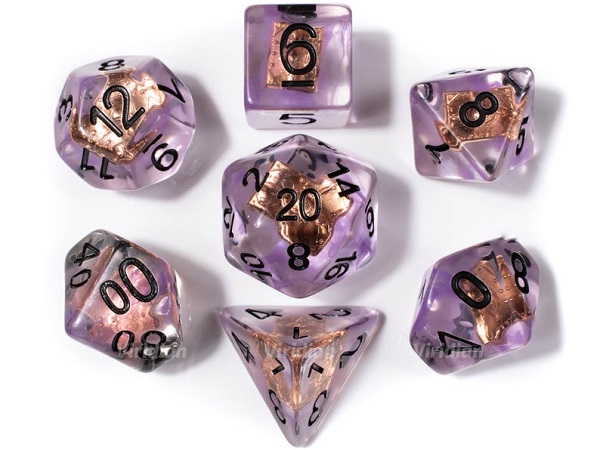 The things that people can fit into dice will never cease to amaze me. Sure, I understand how to make dice, but making them interesting and beautiful is an art. This set has itty bitty spell books in each die, making each roll magic. Sometimes it can be hard to find dice that match your character's personality, but if they're a magic user you can't go wrong with spell books.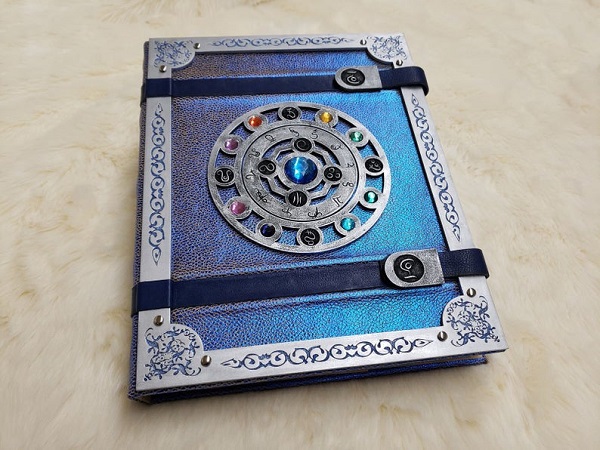 Turn your run of the mill player handbook into a gorgeous spellbook with one of these slipcovers or permanently bound custom book bindings. There are standard designs, but they'll work with you on custom books and re-bind any  books you already have. There are a few ultimate D&D experiences, and turning your existing D&D books into magical tomes and literal works of art is one of them.
Do you have any D&D accessories that remind you of spell books? Are any of these magical items making it to your wish list? What kind of aesthetic does your magic using character have? Let us know in the comments!
Subscribe to our newsletter!
Get Tabletop, RPG & Pop Culture news delivered directly to your inbox.
Happy Adventuring!
Latest News From BoLS: