Strahd von Zarovich isn't the only big horrific figure lurking in the mists. Come and meet Lord Soth, the iconic Death Knight.
When it comes to death knights, none are quite as iconic as Lord Soth, the original Death Knight. Hailing from the world of Krynn, where he originated in the novel Dragons of Spring Dawning, Lord Soth has been attached to many different figures, from villains in Dragonlance, to his own domain in Ravenloft.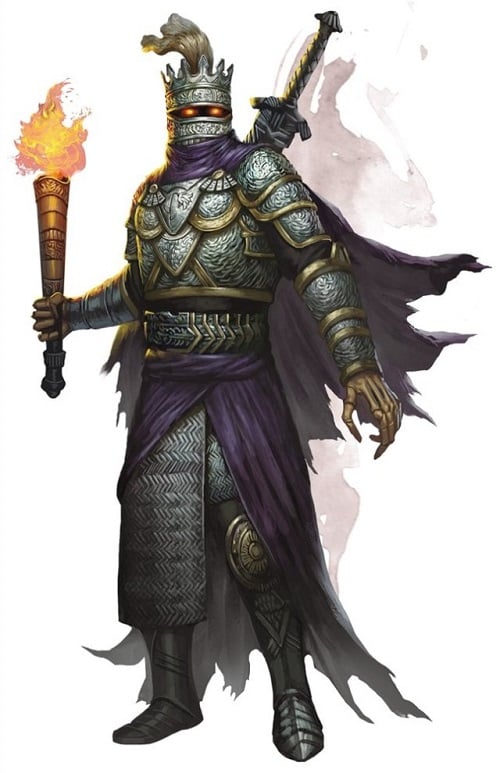 In life, Lord Soth was a formidable warrior who was once a proud Knight of Solamnia. He was just and good, but had a vainglorious, prideful streak that would be his downfall. His skill helped propel him to the rank of Knight of the Rose, the highest rank in the order. But it all comes crashing down after Soth falls in love with an elf, probably murders his wife (though nobody can prove it), and he betrays his order and retreats to his own keep to hang out with his new elven wife Isolde with whom he has a son, Peradur.
It's a little bit like the Hitchcock movie Rebecca but a lot more D&D. As such, Isolde receives a vision of a coming cataclysm for Krynn, and sends Soth on a quest to stop the wrath of the gods from being called down, but before Soth can complete the quest, he meets with elves who tell him that he's on a fool's errand and instead of going on his business and not believing them, he just immediately murders everyone, heads back to his castle and murders his wife again and leaves his son to die.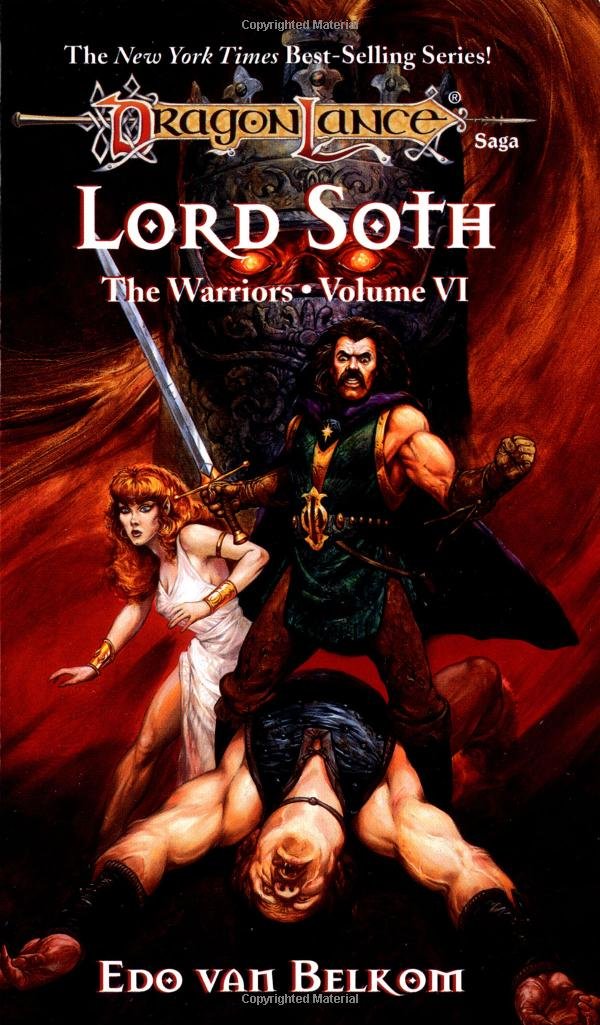 Naturally Isolde curses Soth, and in their wrath the gods reawaken him as a death knight, making him one of the most powerfully evil beings in Krynn because the best way to punish someone is to give them immense power and hope that they think immortality is a curse.
Lord Soth came to be a figure of terror in Krynn, joining forces with series villain Kitiara, and fighting in several of the series' well-known wars. Which made him a perfect candidate for the Mists of Ravenloft. Before he could carry out an evil scheme on Krynn, he was drawn to Ravenloft where Soth comes into conflict with Strahd von Zarovich himself.
Lord Soth carves a bloody path through the Land of Mists, and in his search for a way out, finds himself swept into a recreation of Solamnia, where he is once again given a test–a chance to earn redemption. At the border of the Mists, Soth comes into a recreation of his final moments of life. In the throne room of his keep, he once again finds himself coming face to face with his wife, Isolde, as well as an idealized version of Lord Soth as he was in life.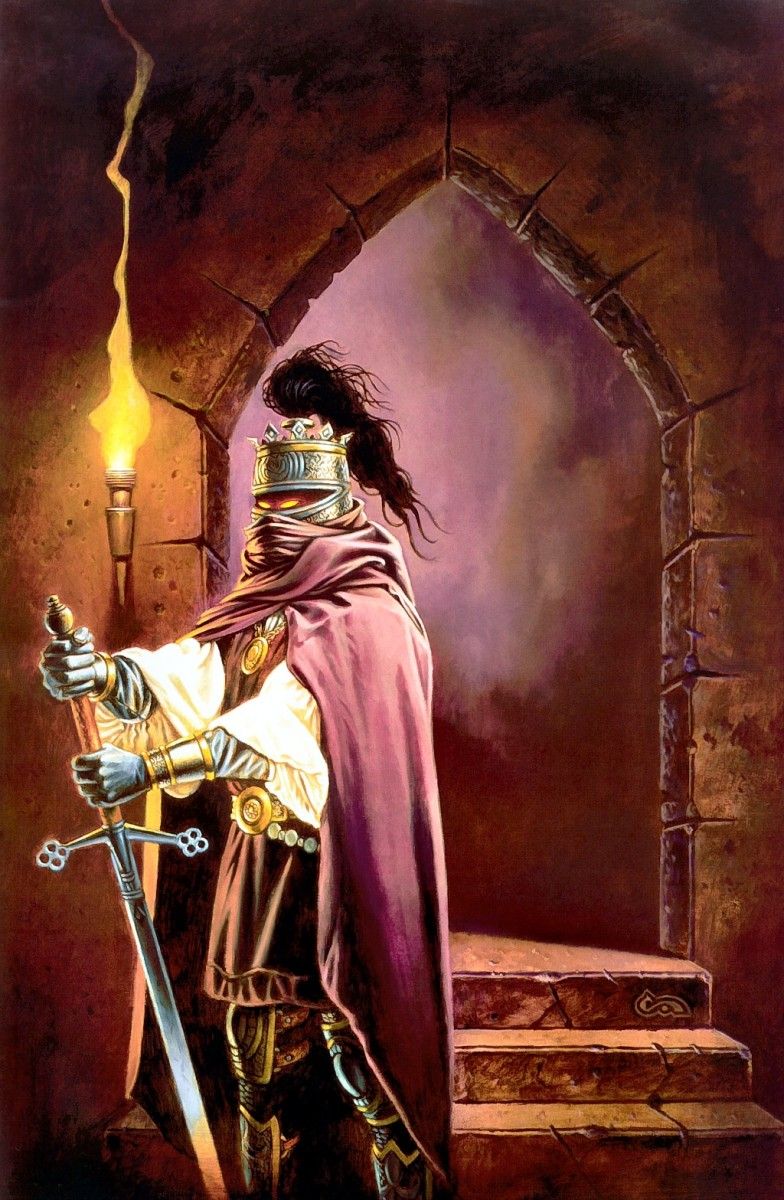 Now Lord Soth, faced with a chance to atone for his past, refuses, attempting to strike down his wife and son, and becomes the darklord of a new realm, Sithicus.
In Sithicus, Soth is eternally tormented, ruling a kingdom of elves (whom he blames for his betrayal and death) and there he remained until Ravenloft itself came under attack.
Torment, kin-slaying, and unimaginable power–seems like the perfect recipe for a ravenloft villain.