Marvel's 'MODOK' Tackles World Domination and Taking Out the Trash… Cans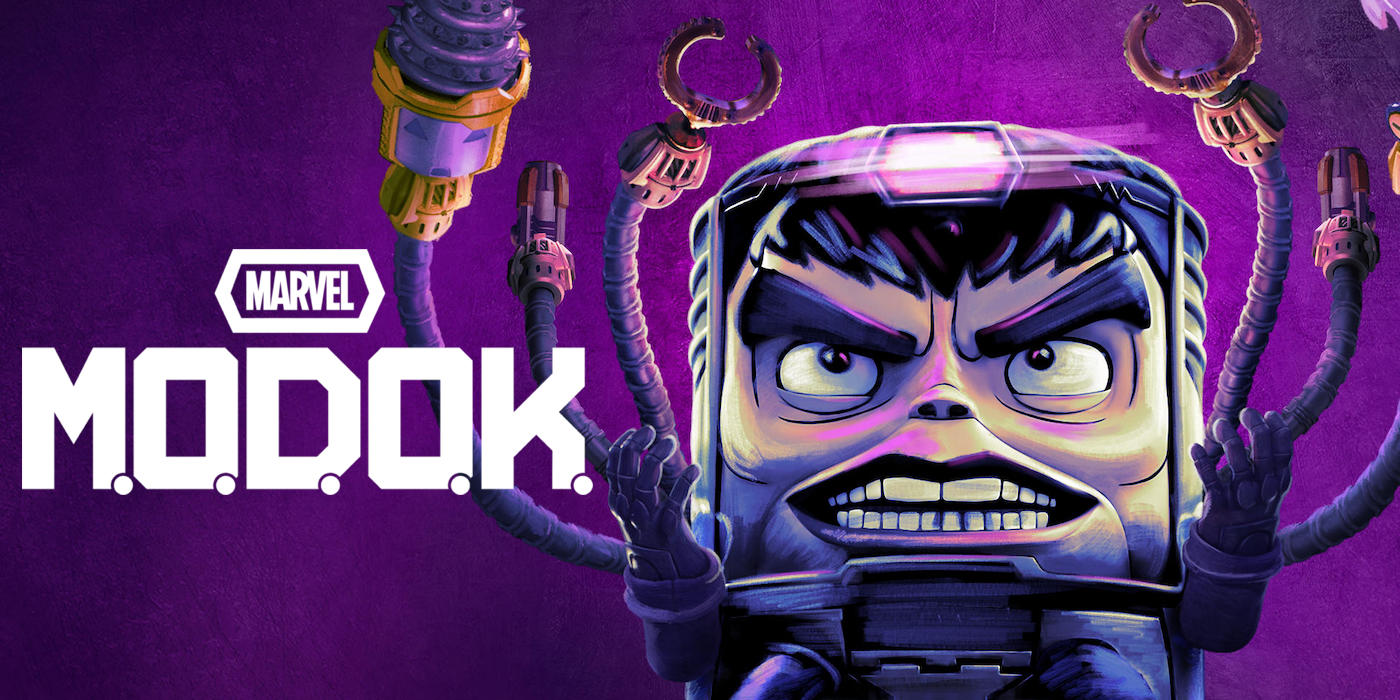 Marvel's giant-headed supervillain and leader of AIM has issues to deal with – like his overinflated ego, his family, and John Hamm as Iron Man.
Need a break from the MCU but don't want to leave the Marvel Universe? Maybe want some Adult Swim humor and animation thrown in there? Enjoy great voice actors in weird roles? Think Mental Organism Designed Only for Killing is a great name for a supervillain? Do you like jokes about big heads? I have a show for you.
It's an animated sitcom with the right actors and the right IP.
In Marvel's M.O.D.O.K., the megalomaniacal supervillain M.O.D.O.K. has long pursued his dream of one day conquering the world. But after years of setbacks and failures fighting the Earth's mightiest heroes, M.O.D.O.K. has run his evil organization A.I.M. into the ground. Ousted as A.I.M.'s leader, while also dealing with his crumbling marriage and family life, the Mental Organism Designed Only for Killing is set to confront his greatest challenge yet!
The series stars Patton Oswalt, Nathan Fillion, Melissa Fumero, Bill Hader, Jon Hamm, Wendi McLendon-Covey, and Whoopi Goldberg.
M.O.D.O.C.K. debuts on Hulu May 21st.