The Art Of Star Wars: Galaxy's Edge Has Us Wanting To Visit Batuu More Than Ever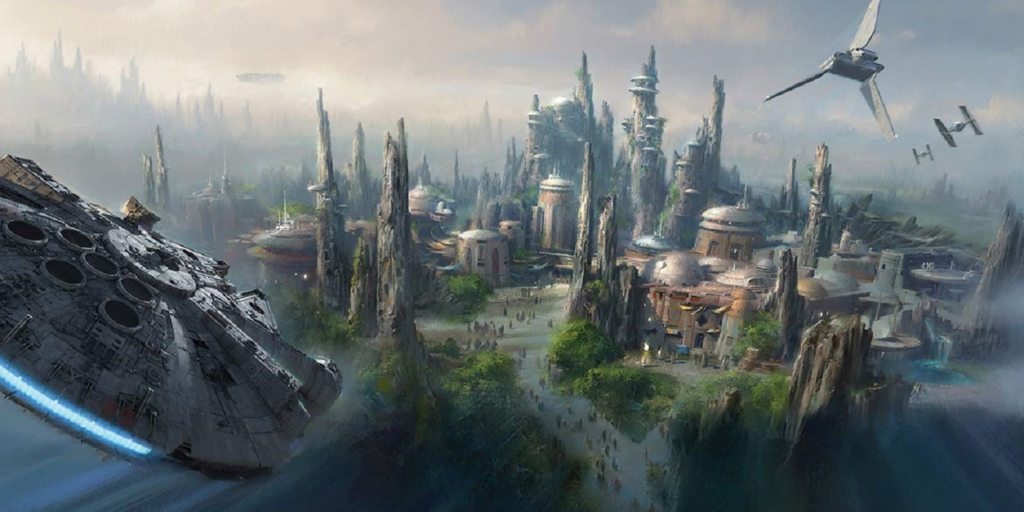 If you want art, concept-exclusive inside information, and glimpses of attractions that never came to be, you'll want to check out The Art of Galaxy's Edge.
This week Star Was released an early May the Fourth present in the form of The Art of Star Wars: Galaxy's Edge. The hardcover coffee table took measures in at 256 pages full of behind the scenes peaks, art ranging from early concept sketches through full design paintings, and little known information about everything Galaxy's Edge from the Rise of the Resistance, to the custom Coca-Cola bottles specially made for the Disney park. I haven't had a chance to get to Galaxy's Edge in the last two years since it opened, but this book all but solidifies a trip to Batuu in the hopefully-not-too-distant future.

If you enjoy a soup to nuts look at how attractions and key aspects of the park were conceptualized into fully realized creations, The Art of Galaxy's Edge has you covered. Here the giant meat roaster in Ronto Roasters shifts from a quick sketch to a full painting showing a pretty close approximation of the final product you could visit in at the park right now. Of course, the art doesn't capture the fabled aromas of Ronto Roasters, so we'll need to visit for ourselves to get that part of the Batuu experience.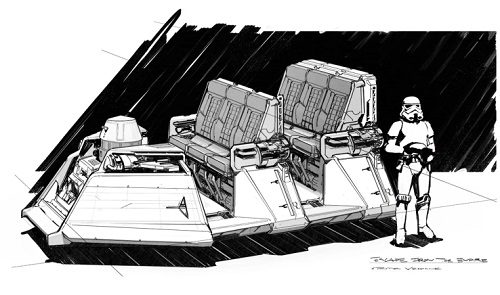 If you're making the trip to Batuu, you'll likely be planning on hopping on the rides they have. I'm a certified weenie when it comes to rides, and even I'm planning on getting on Rise of the Resistance just as soon as I can.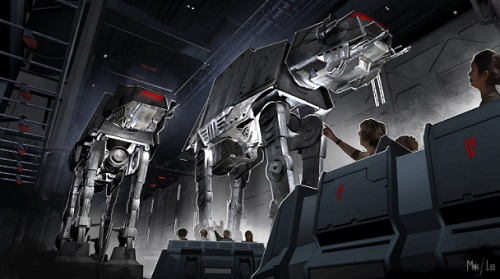 But for now, the artist's rendering of what Galaxy's Edge's rides should look like will have to hold us over. The color and glow here captures that specific Star Wars kind of spaceship aesthetic, as well as the chance to see some of our favorite ships and vehicles up close.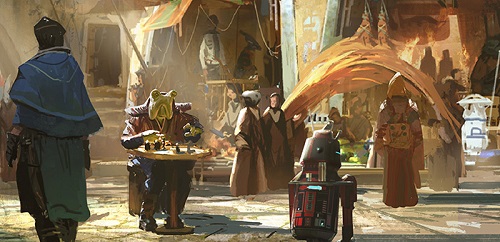 The book also features planned and then scrapped concepts for the park. Could these turn into future additions? Perhaps, and if they do you'll be one of the first to recognize them. Of course, even if those stay as long lost dreams for park bits that will never be, The Art of Galaxy's Edge will give you a plethora of behind the scenes information, fun facts, and Easter eggs for your next (or in my case, first) trip to Batuu. All of the hard work and imagineering that goes into creating a park to this scale is detailed in the book, giving us a scope for just what a huge project this was and how impressive it is to walk around in.
Whether you're a sucker for a pretty art book, a fan of exclusive behind the scenes info, or just really enjoy Star Wars in all of its forms, The Art of Star Wars: Galaxy's Edge is a gorgeous book that will get you excited to (finally) visit one of the parks for yourself or get back there again to find all of the little details for yourself.
Subscribe to our newsletter!
Get Tabletop, RPG & Pop Culture news delivered directly to your inbox.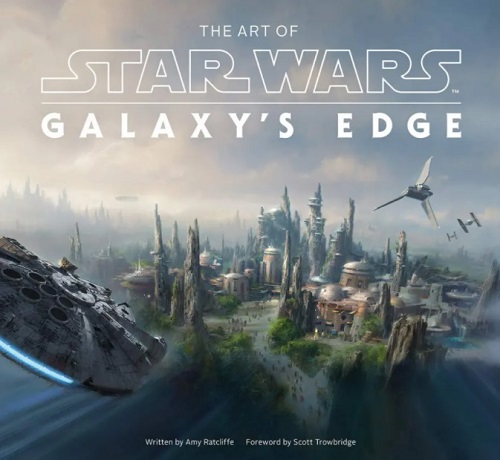 Have you visited Galaxy's Edge yet? Will you be picking up a copy of The Art of Star Was: Galaxy's Edge for yourself? Are you more excited for the concept art or the Easter eggs and insider info? Let us know in the comments!
May The Force Be With You Adventurers!
Latest News From BoLS: