Warhammer 40K: Just How Many Primaris Marines Are There? – PRIME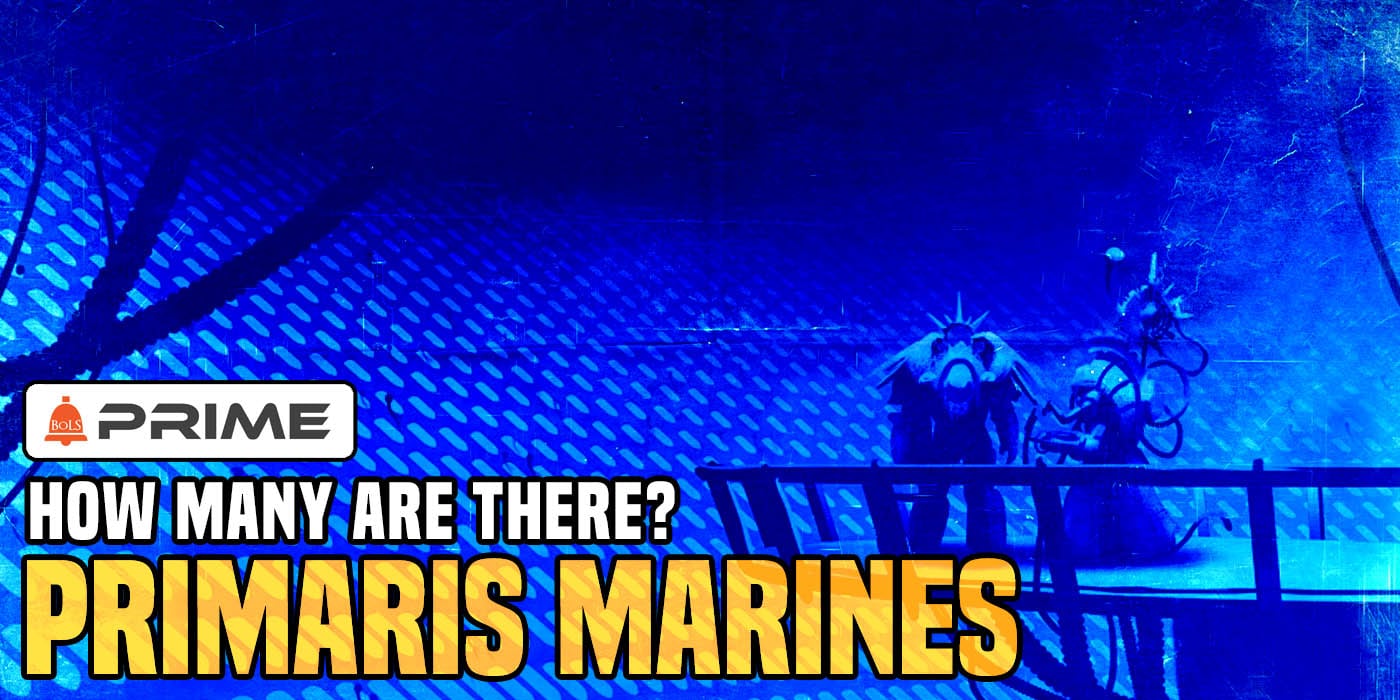 Grab your calculators. Let's talk some Astartes numbers.
The Primaris Space Marines are the largest single addition to the Adeptus Astartes, and the most reinforcement the Imperium has received since the end of the Horus Heresy.  These enhanced warriors are an improvement upon even the Emperor's own work, His Angels of Death. Not only are they individually mighty, and armed with new and powerful weapons, but they come in staggering numbers. Across the wide galaxy as part of the Indomtis Crusade hordes of the newly awoken Marines have worked to reestablish Imperial control. But just how many Primaris Marines are there? Let's take a look.
Cawl's Gift
Sadly we aren't given any solid total numbers here, but we do have some things to work with. When Cawl delivered the Primaris to Guilliman, he divided them into two groups. Half of the new Primaris were formed into brand new Chapters of their own. The other half were formed into a group known as the Unnumbered Sons or the Greyshields. The Greyshields traveled with the Indomitus Crusade and fought as their own formations. Besides, they were used to form new Chapters as needed and to reinforce existing chapters along the ...

Already a member? SIGN IN
Become a Member
Join BoLS Prime and get access to exclusive member-content and No ads.
Abe is that rare thing, an Austin local born and raised here. Though he keeps on moving around, DC, Japan, ETC., he always seems to find his way back eventually. Abe has decades of experience with a wide range of tabletop and RPG games, from historicals, to Star Wars to D&D and 40K. He has been contributing to BOLS since almost the start, back when he worked at and then owned a local gaming store. He used to be big into the competitive Warhammer tournament scene but age has mellowed him and he now appreciates a good casual match. He currently covers 40K tactics and lore, as well as all things Star Wars, with occasional dabbling in other topics. Abe remains in mourning over the loss of WFB to this day.