Warhammer Next Week: Heavy Battle Titans, Vampire Warbands, And Blood Bowl's Death Zone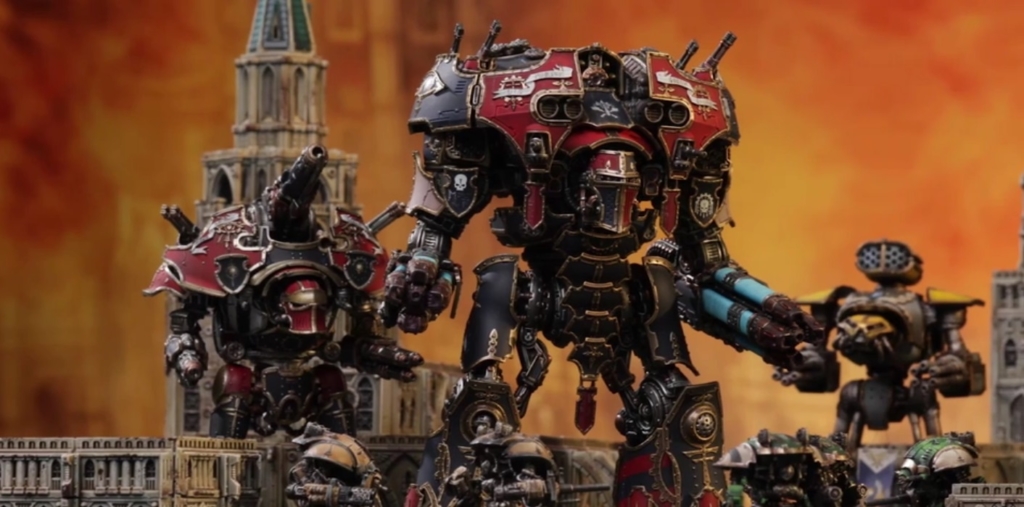 It's a specialist games spectacular next week, with new releases for Adeptus Titanicus, Underworlds, and Blood Bowl. Check it out!
Step right up folks and take a look at next week's pre-order releases from Games Workshop. It's a pretty big wave next weekend, with a new Adeptus Titanicus book and Titan, a new warband and starter set for Warhammer Underworlds, and a new supplement for Blood Bowl, Second Season. Let's dive right on in.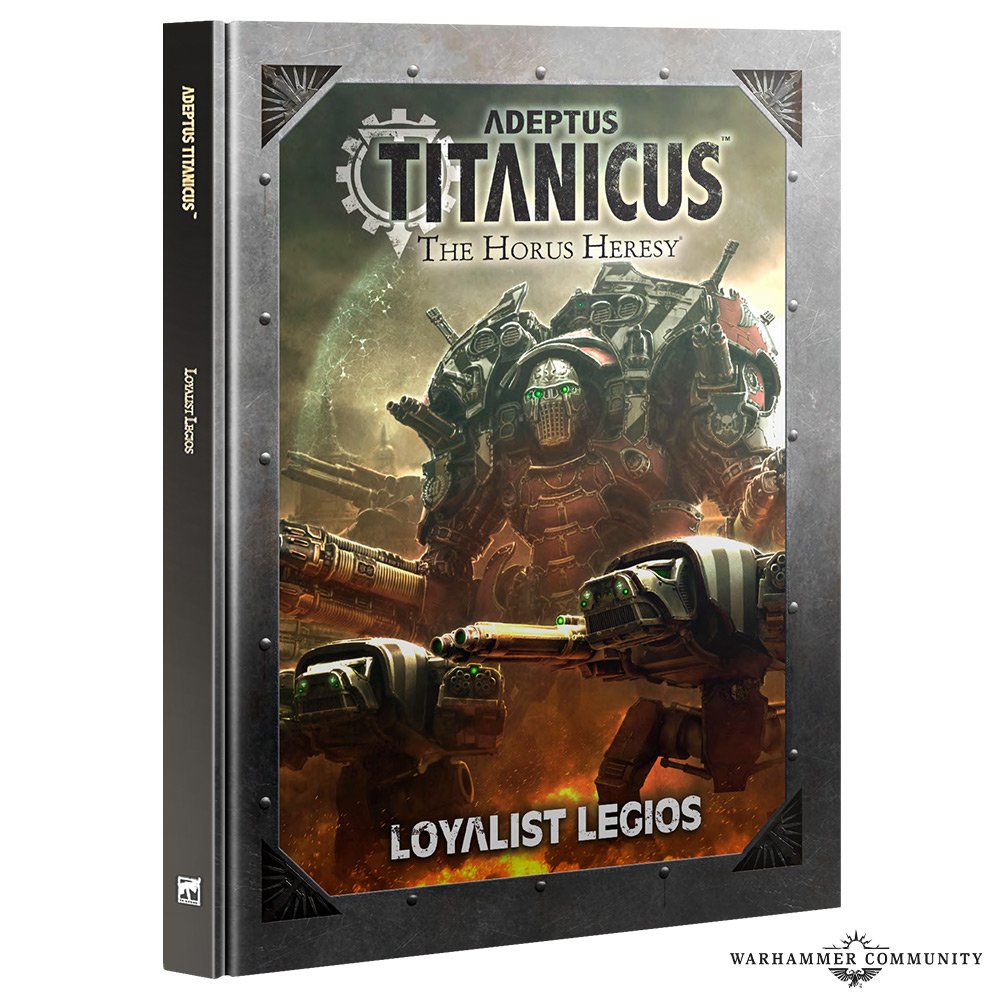 First up, the biggest news, Adeptus Titanicus has two powerful new releases. Up there you'll see the Loyalist Legios book, which has 176 pages of towering war machines and revised rules for forming your battlegroups, and a huge number of sub-factions to draw your war machines from, including the mysterious Ordo Sinister Psi-Titans.
But bigger than that, a brand new titan! The Warmaster Heavy Battle Titan makes its debut next week.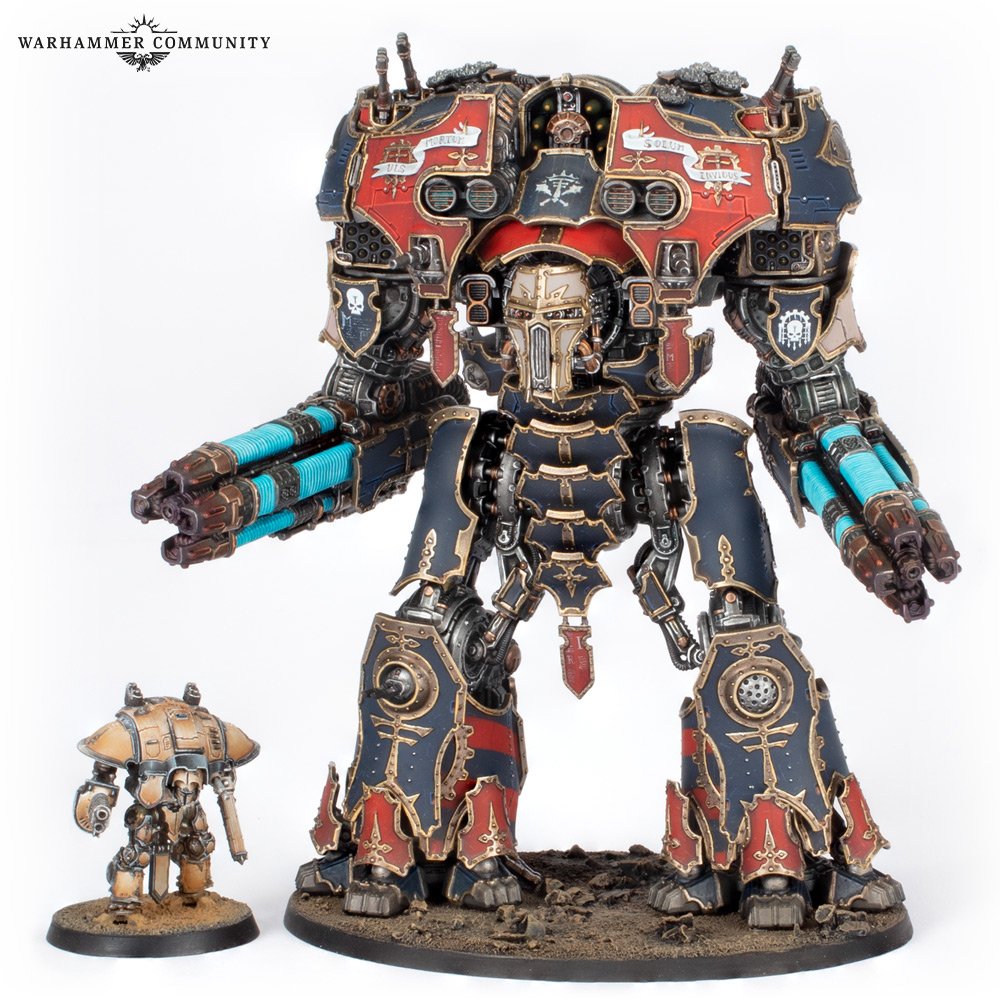 This is the heaviest Titan yet, and it's absolutely bristling with firepower. Be sure and stay tuned next week for more info on this big stompy boy. But if that's not enough for you, you can also get your hands on the Precept Maniple Battleforce: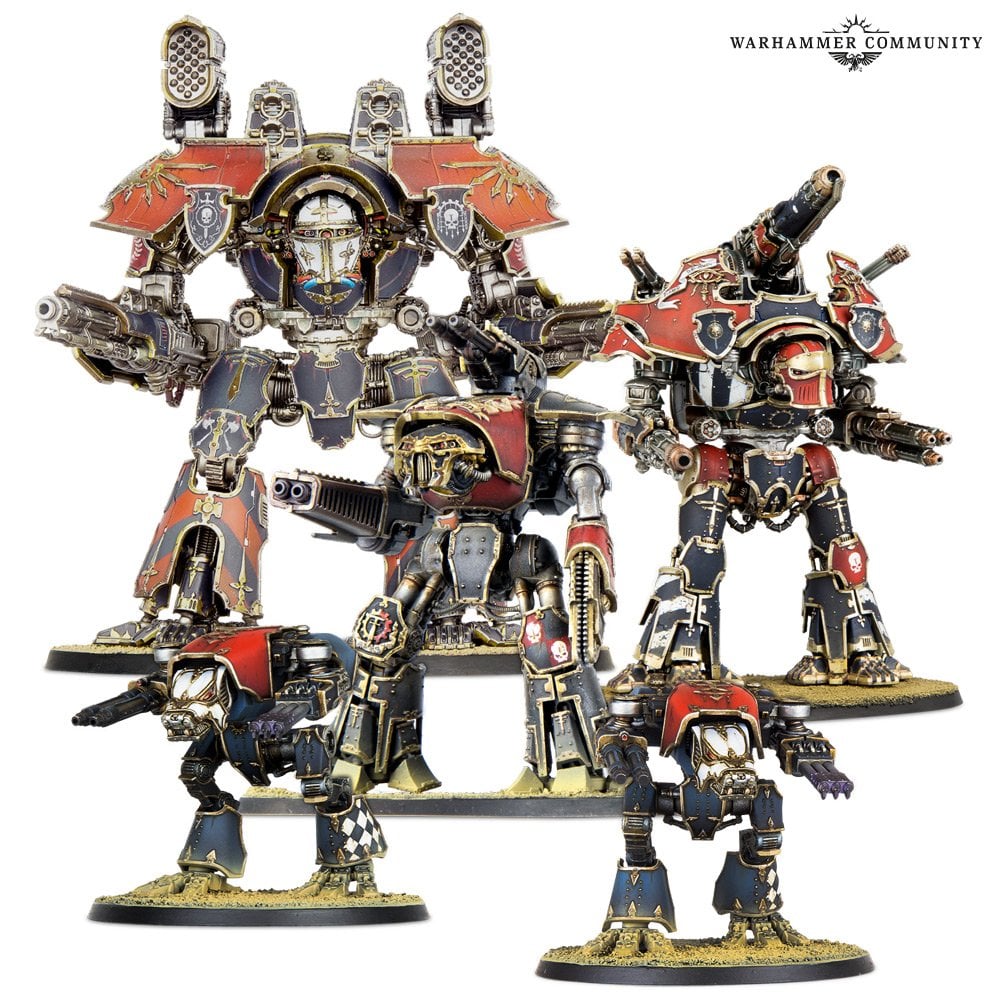 This is quite the collection of Battle and Scout Titans, and is a perfect way to either round out your army, or get your own new Legion started.
Moving on down to Warhammer Underworlds, next weekend also sees the pre-order release of Prince Duvalle and the Crimson Court of Soulblight Vampires–a new Warband for Direchasm, the latest season of Warhammer Underworlds.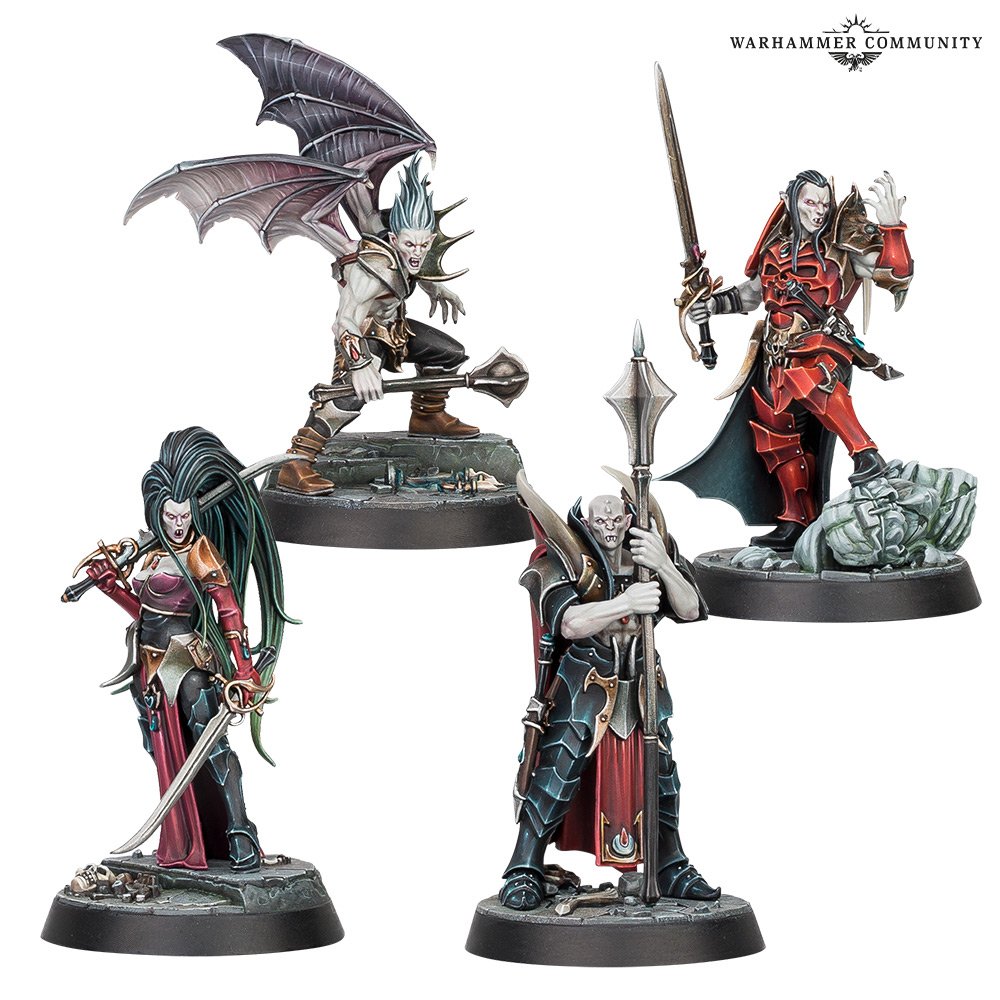 These merciless hunters will need to control the ravenous hunger within if they're to see their objectives bear fruit, thanks to their bespoke Bloodlust mechanic. Find out more about this intricately designed warband and some of their unique cards later this week.

Subscribe to our newsletter!

Get Tabletop, RPG & Pop Culture news delivered directly to your inbox.
Of course if you're looking to get started with Underworlds, there's also a brand new Warhammer Underworlds Starter Set coming this next weekend: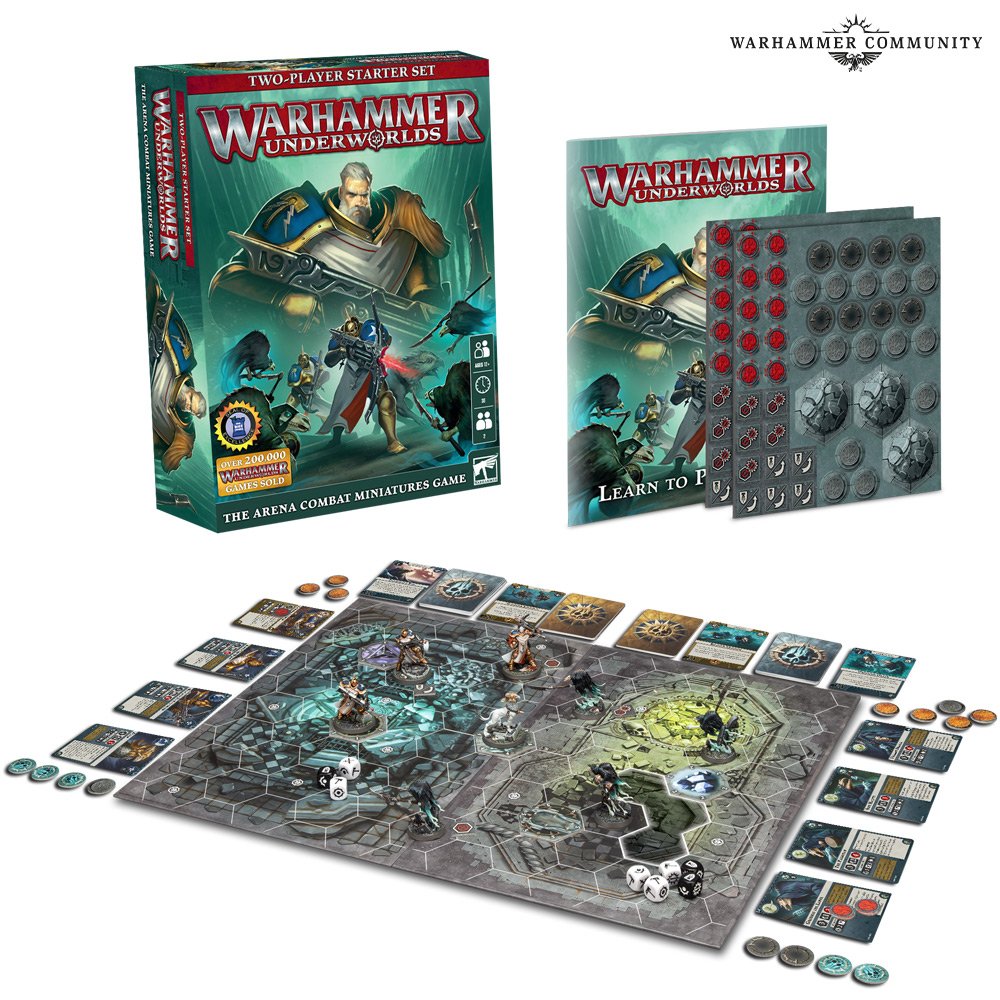 This pits Depur's Wraithcreepers and the Storm of Celestus–Nighthaunts and Stormcasts–against each other with pre-constructed starter decks, dice, tokens, and everything else you need to play the game. Here's a closer look at the warbands. The Wraithcreepers can pass through foes and solid objects to deal massive damage in unexpected places.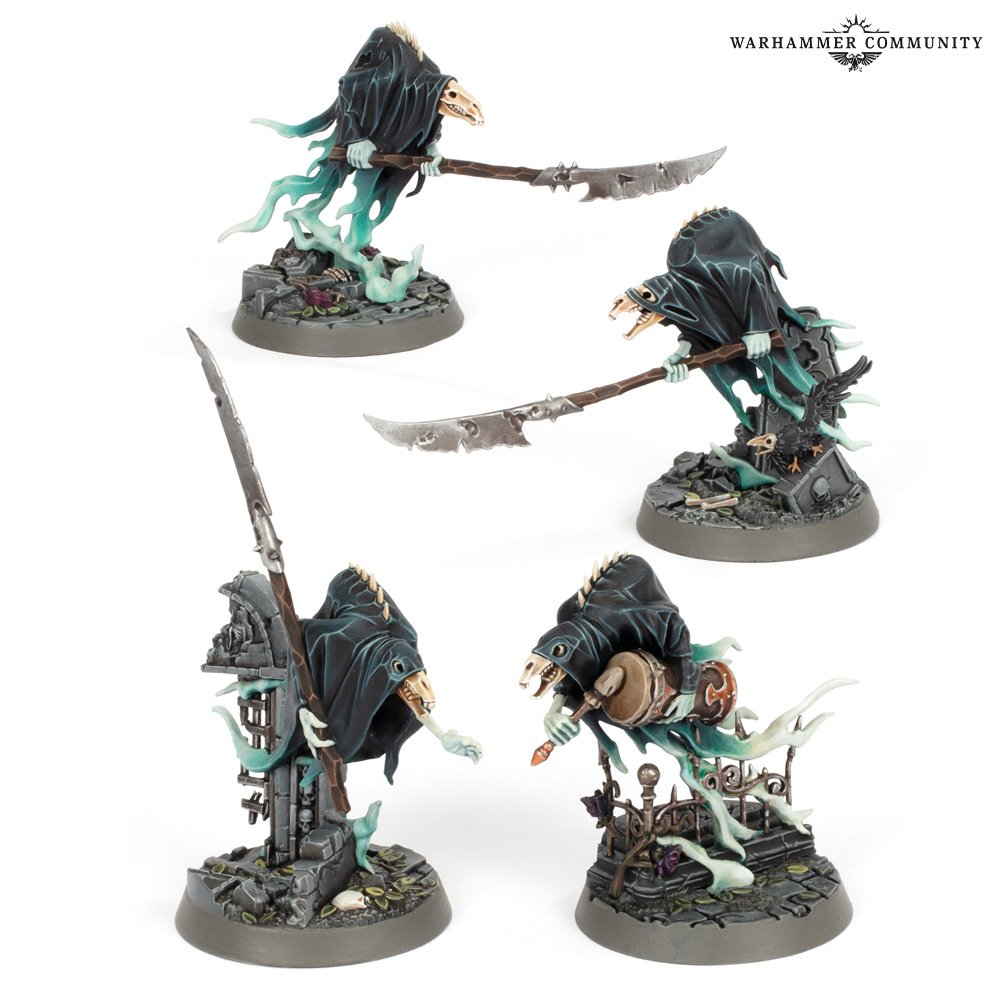 The Stormcast, on the other hand bring a lot of ranged firepower to the table.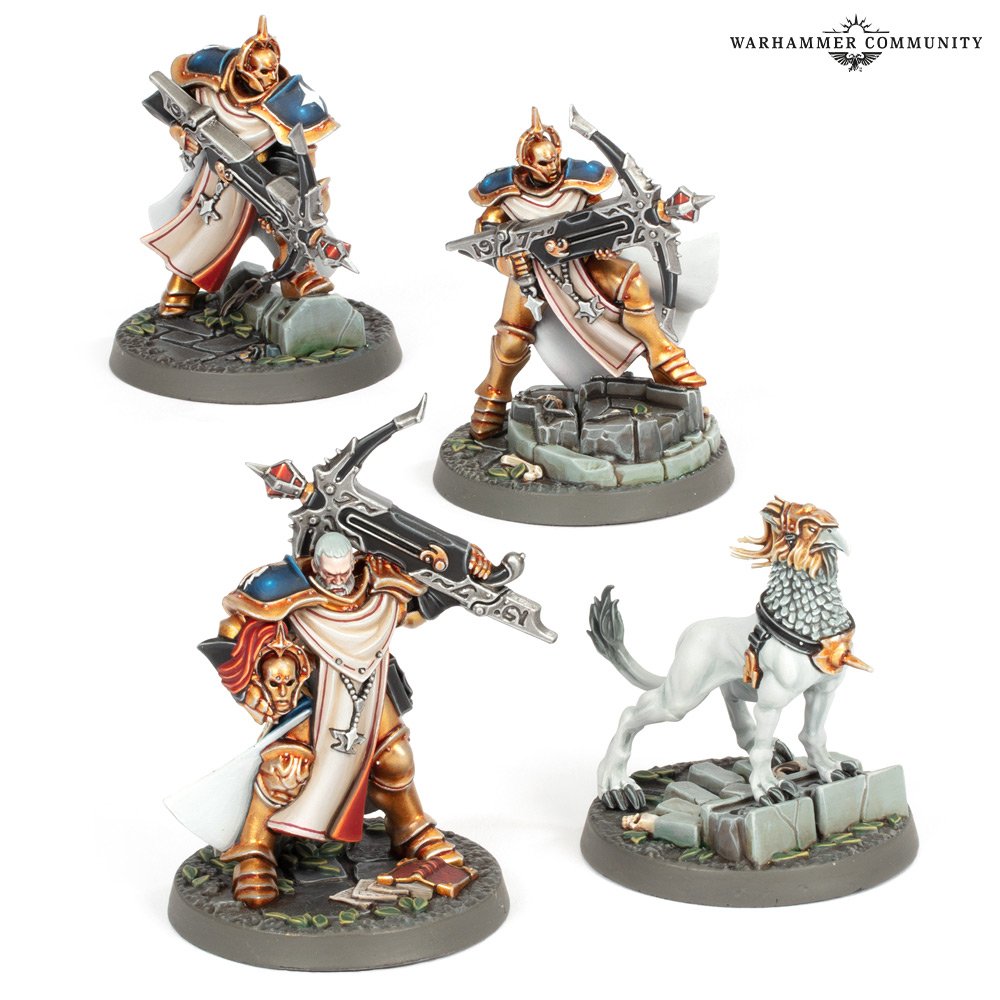 And as a followup to the new starter set, there's also the new Essential Cards Pack, which is a booster of 60 different universal cards to customize your decks with.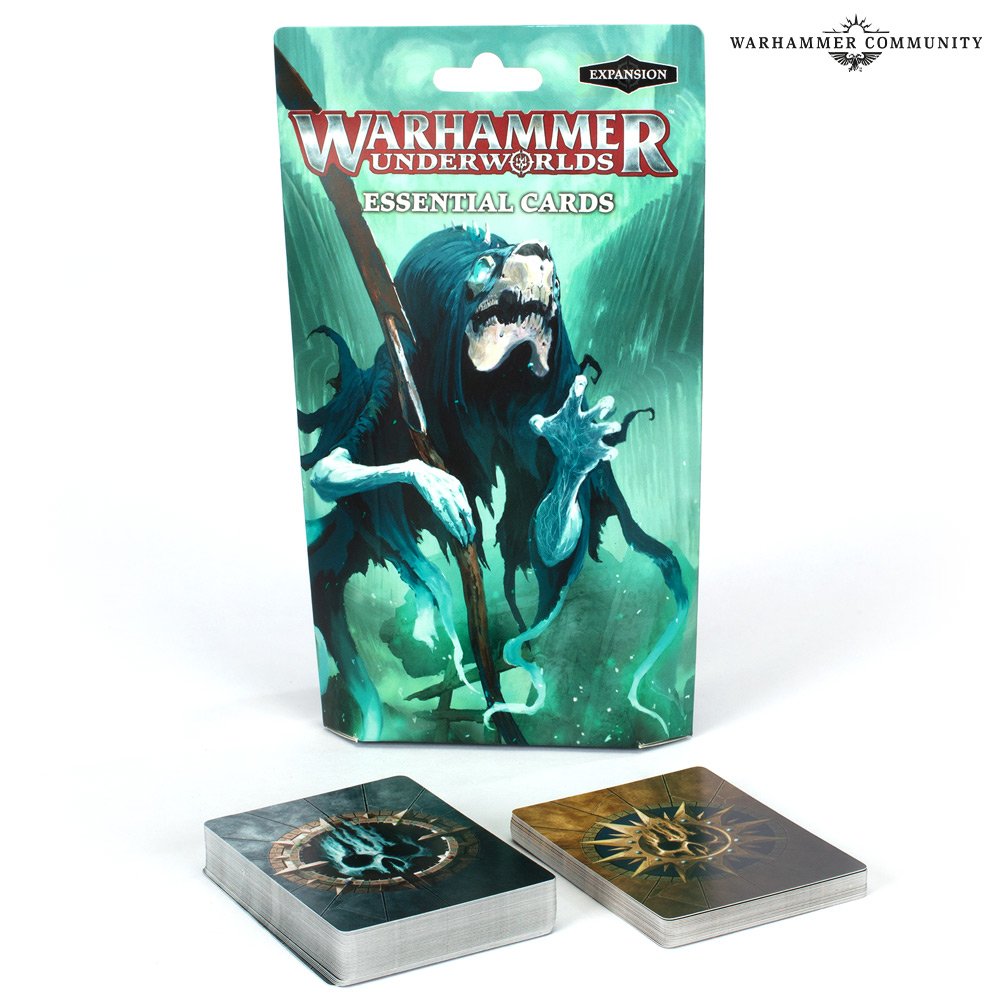 These cards show off many different styles of play and are compatible with every Warhammer Underworlds product released so far, showcasing some of the best and brightest of the cards released up until now. If you began your journey into the Underworlds after Shadespire, there's sure to be something for you in the pack.
Finally Blood Bowl the Second Season is getting an expansion, the first ever for the game, and it looks just as deadly as you'd hope. Blood Bowl: Death Zone, introduces new conditions, new rules, and new ways to win or lose it all.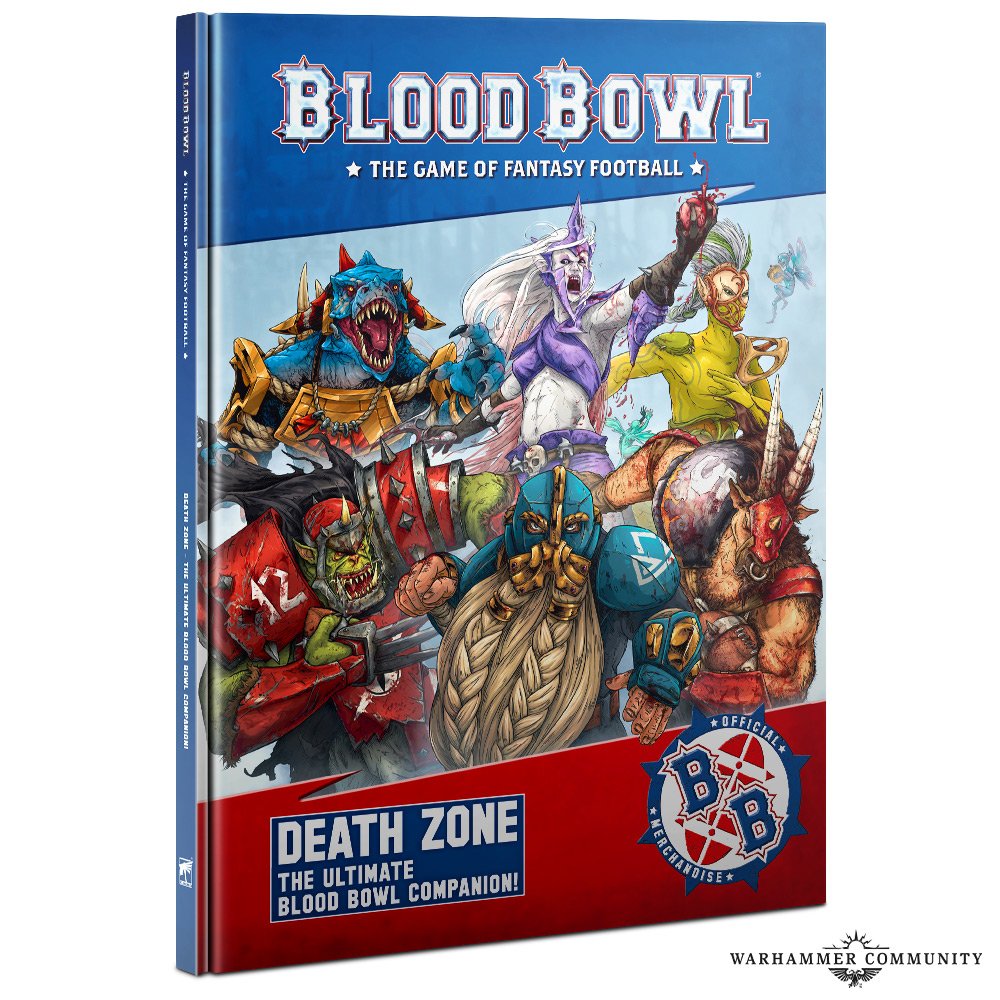 And if you want to pick up the teams from the Starter Set, the Black Orc or Imperial Noble teams, you'll find those available on their own now.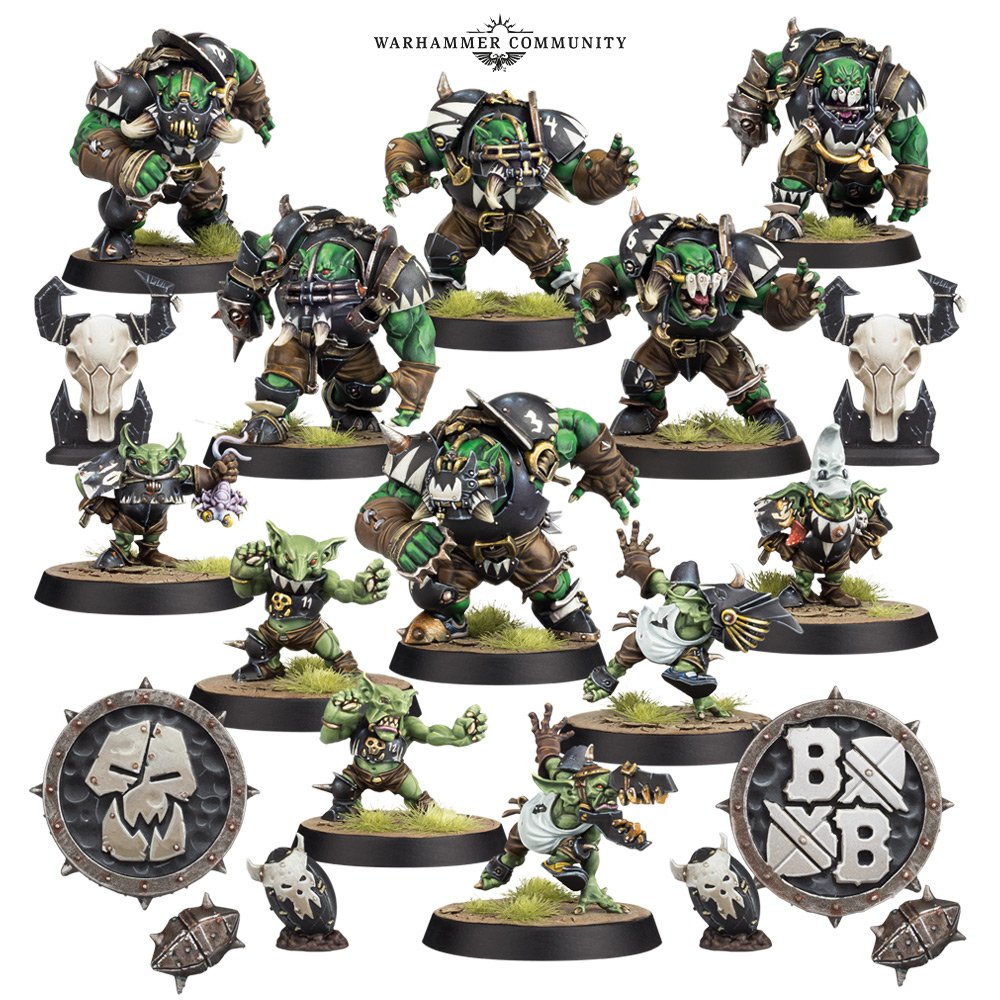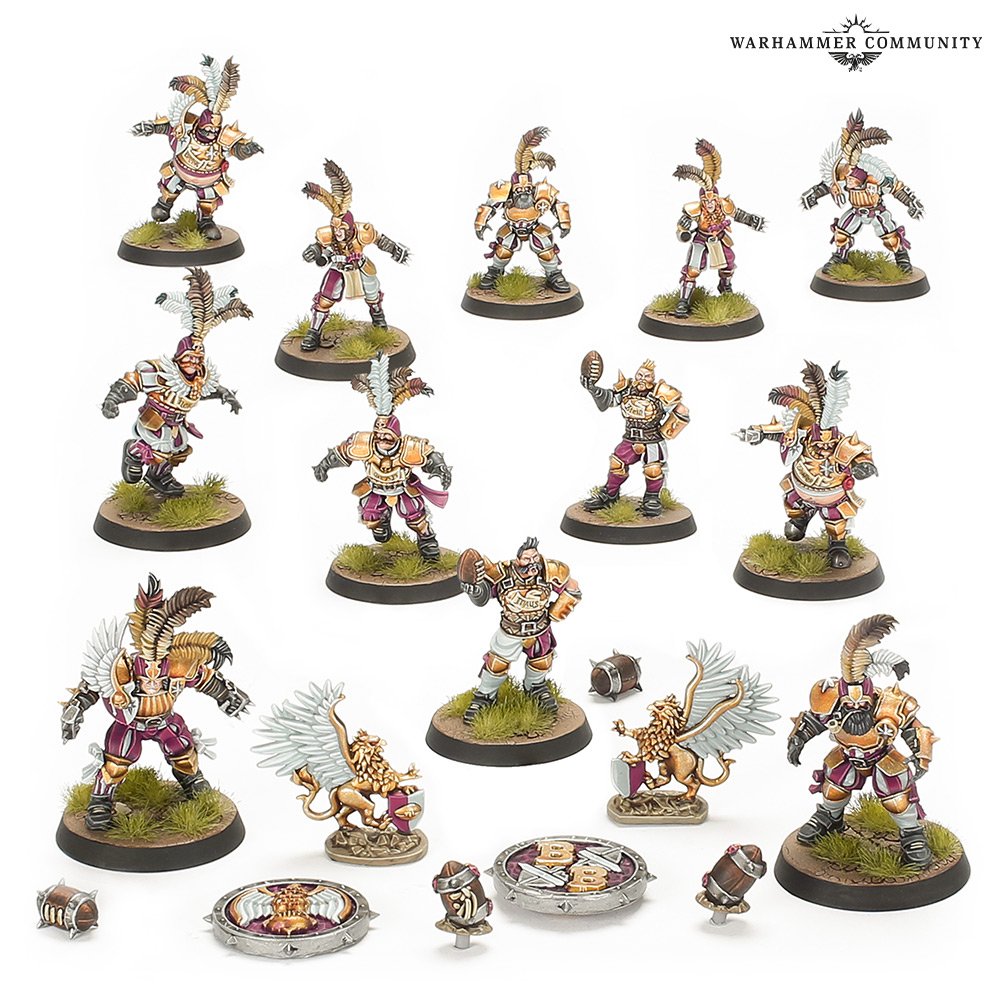 All of this, plus some new referees (with a not-so-subtle dig at Fox "News" even) next week!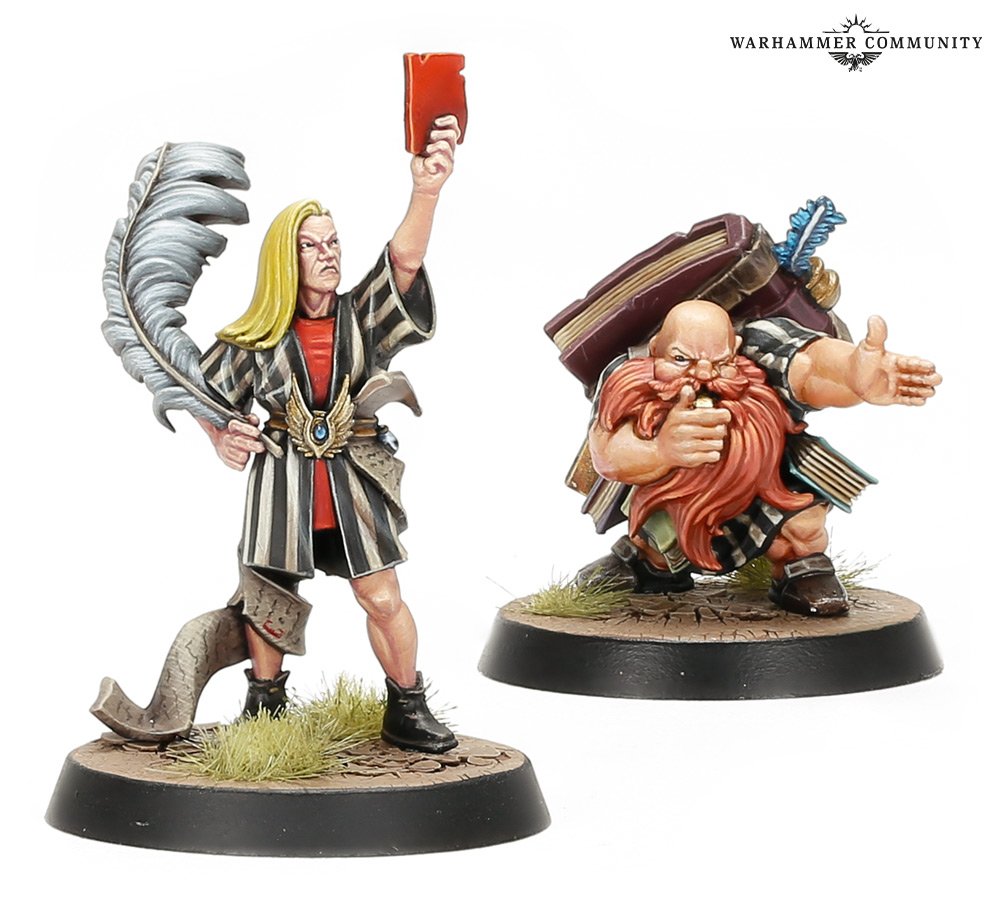 Alas, we've heard that occasionally things can get a bit violent down on the pitch, so it's a good job these two refs are on hand to make fair and balanced calls. Sorry, what are they called? The Elf and Dwarf Biased Referees? Hmm…
Which will you be picking up?
Latest News From BoLS: