Warhammer: White Dwarf May Previews – Custom Vamps And 'The Fallen' Get Rules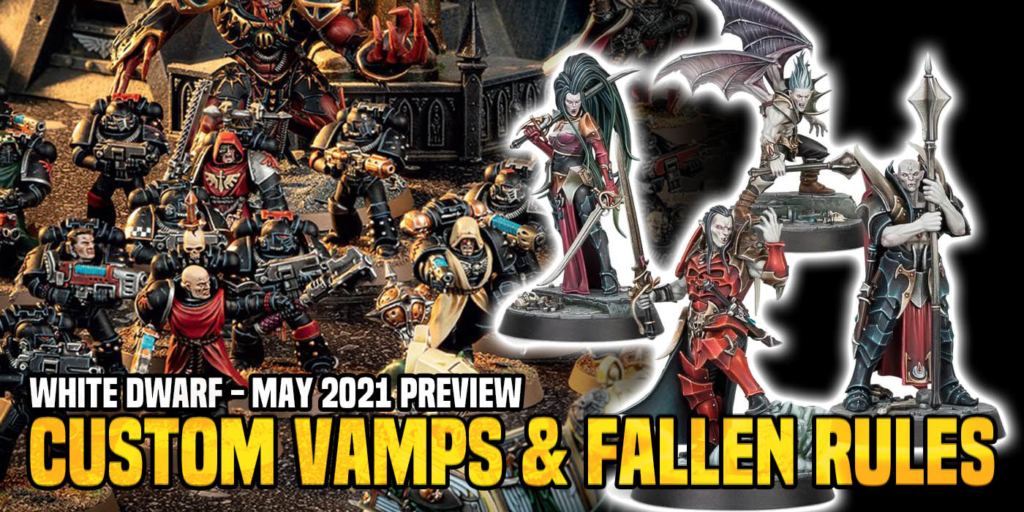 Get ready for a new Fallen Dark Angels Specialist Detachment in the upcoming May White Dwarf – and a way to build some custom Vampires for AoS!
Games Workshop has a new teaser for the May White Dwarf and if you're a fan of the Fallen in 40k or if you want to build you own Vampire Lord(s) for AoS, you're going to want to mark your calendars and pick up a copy.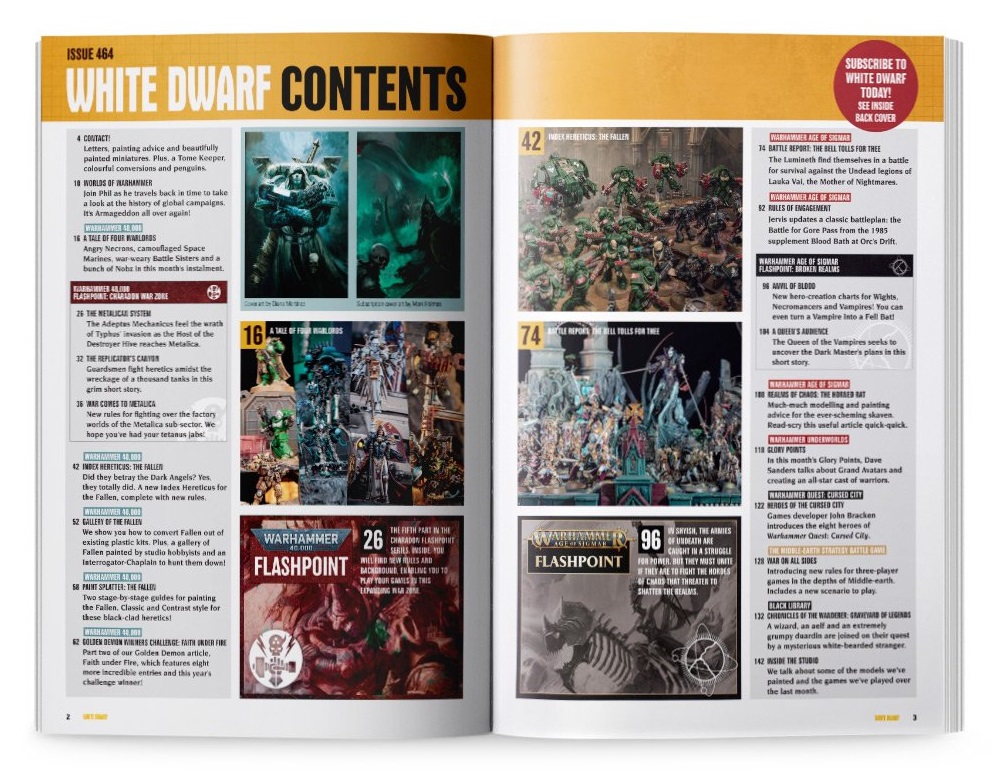 New Fallen Rules Incoming
The "Index" focus this month is on the Fallen. If you don't know who they are, let's just say that there is a reason the Dark Angels and all their successor chapters are known as the "Unforgiven" – and the Fallen are a big part of that.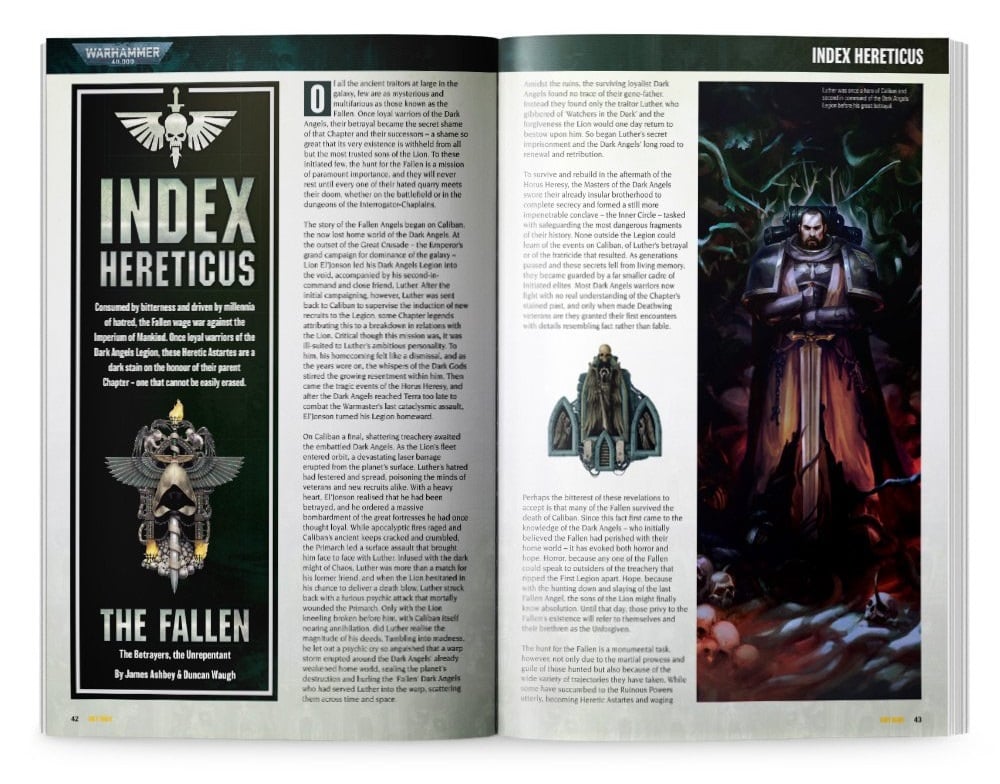 Now, if you were expecting this to be a massive lore drop from GW you're not wrong. But this Index Hereticus is so much more than that. Get ready to run the Fallen on the tabletop with a new Specialist Detachment as well.
"You can also look forward to rules for a Fallen Angels Specialist Detachment, enabling you to field a bespoke formation of these enigmatic black-armoured renegades, and providing them with Stratagems and even a Relic too."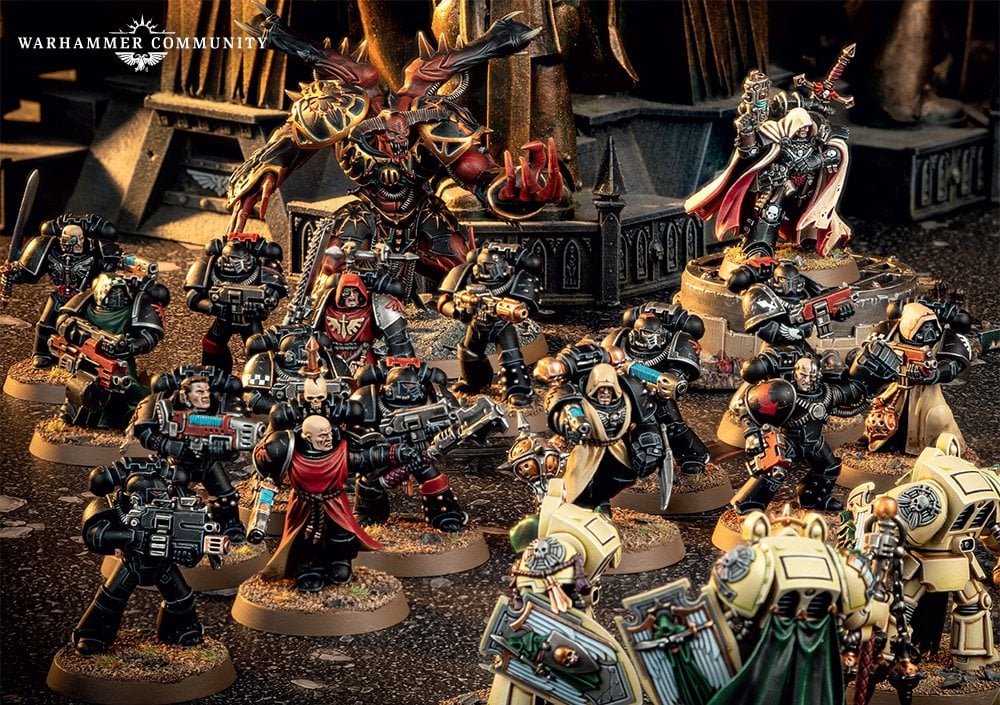 So weird to see Chaos fighting Chaos…
Age of Sigmar: Custom Vampire Lords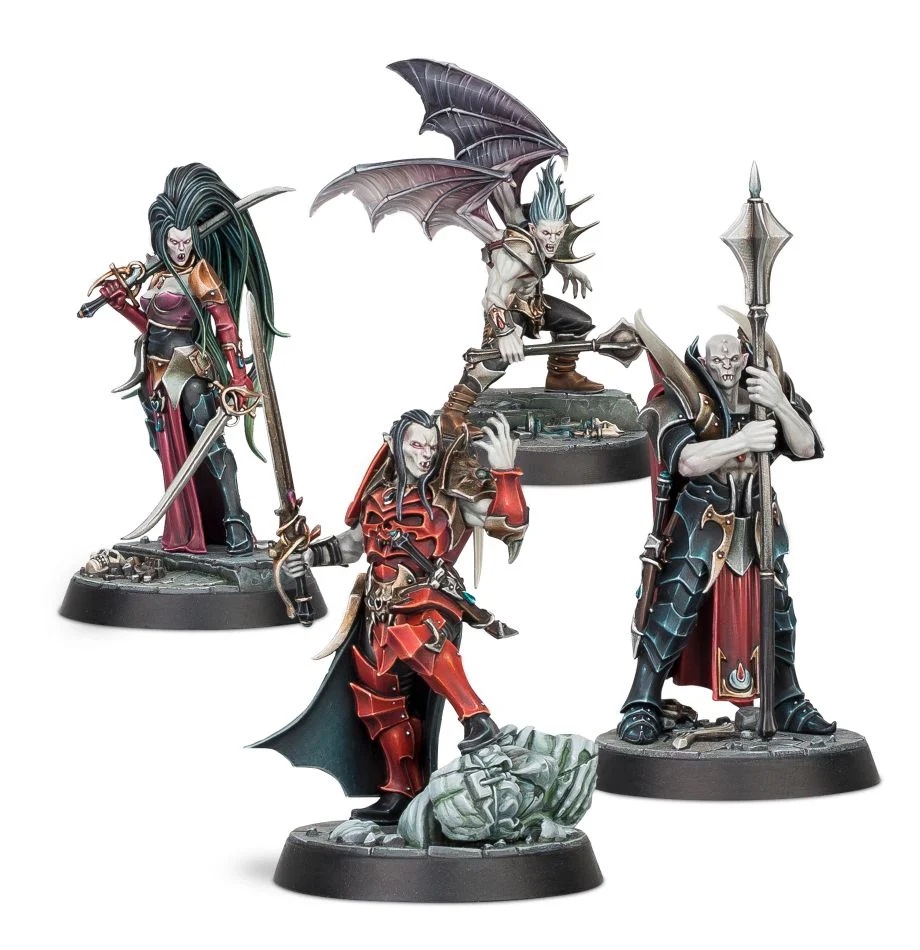 In the Mortal Realms, the death is stirring. Specifically the Gravelords! With this months Flashpoint focusing on the Anvil of Blood, it's time to create some new Vampire Lords for your armies.
Subscribe to our newsletter!
Get Tabletop, RPG & Pop Culture news delivered directly to your inbox.
"If you like the idea of creating your own characters then you're in luck, as Anvil of Blood provides you with guidelines to do just that for a Necromancer, Wight King, and your choice of Martial or Arcane Vampire Lord. With all the incredible new Soulblight miniatures that have made an appearance of late – such as the four members of the Crimson Court from Warhammer Underworlds – now's the time to create the Vampire of your dreams to lead your Gravelords army to victory."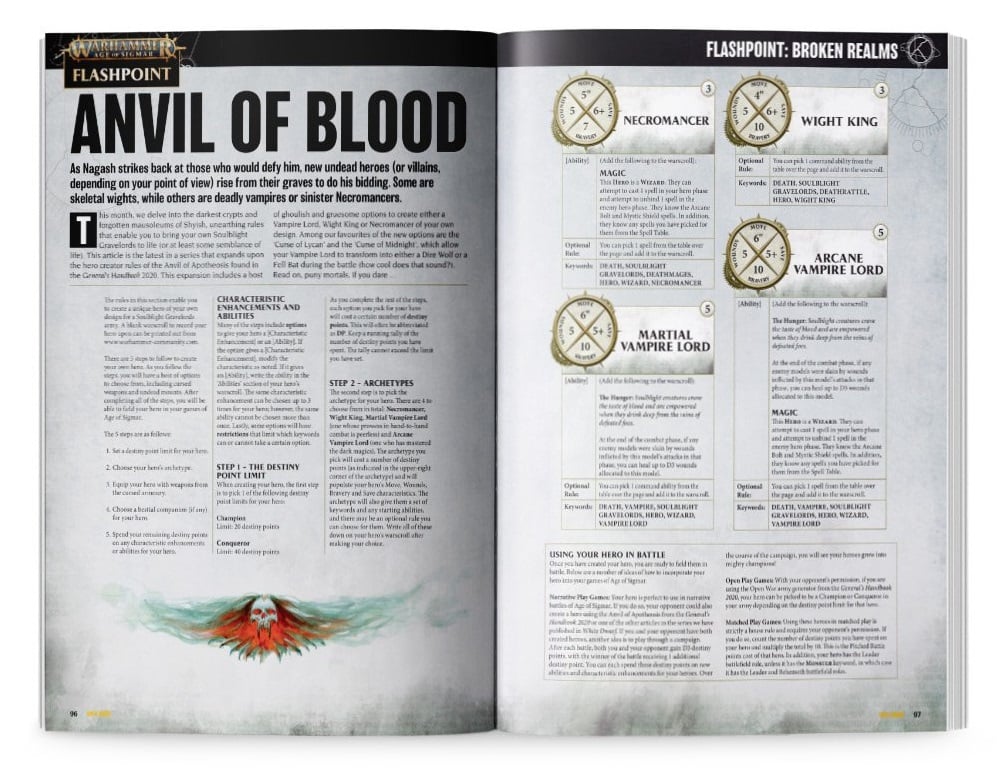 There is also a destiny point system you can use to spend points on things like skills, upgrades, equipment, or even a mount for your Vampire. You've got options. This is a curious concept and we'll have to see if GW expands this out even more for other armies in the future. One of the big things that Age of Sigmar doesn't have a ton of is the ability to customize units or heroes so this could be a sign that GW is wanting to loosen the grip on that. We aren't looking at a full blown rework of how Characters and points work but being able to tweak them a bit is nice.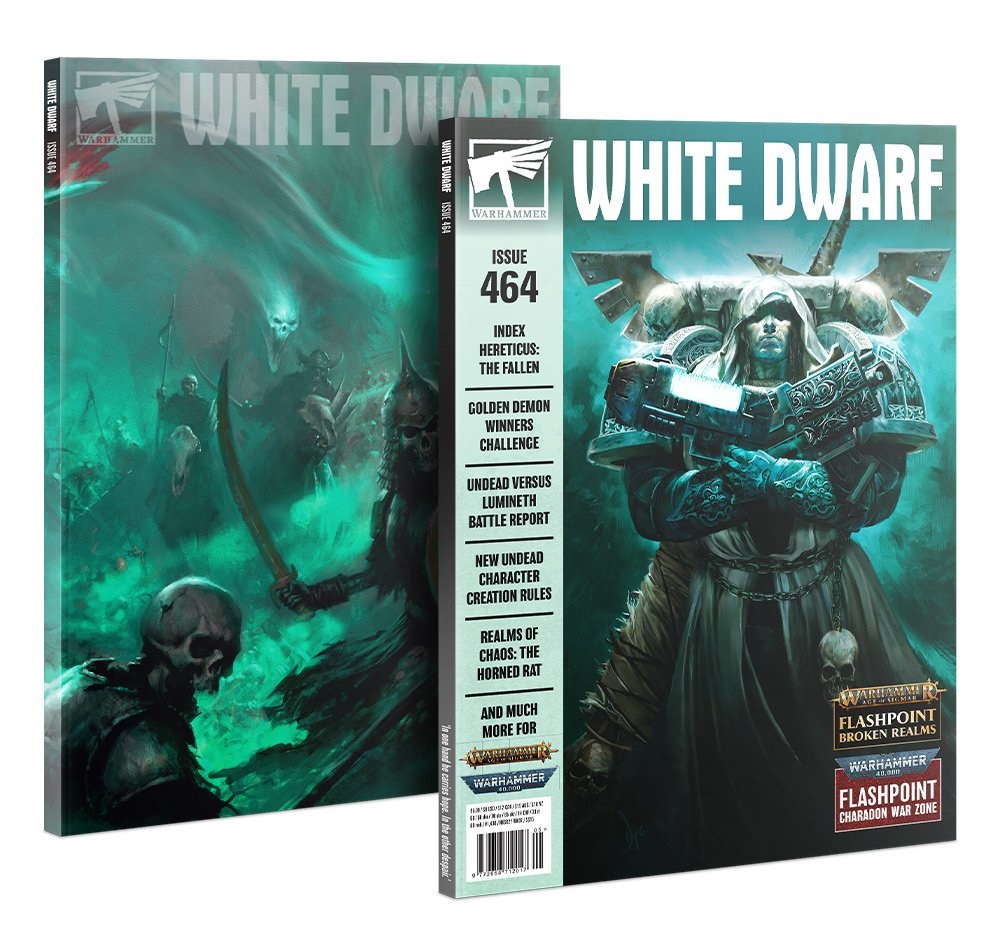 The May White Dwarf is coming in May – if you want a copy you can start a subscription or contact your FLGS and see if they are doing pre-orders for the monthly magazine from GW.
What are you looking forward to White Dwarf?
Latest News From BoLS: