The Soulblight Gravelords are poised to bring their flavor of the grave back with a new Start Collecting! box – what sort of a deal are we looking at?
There is a new Start Collecting! Battle Box for the Soulblight Gravelords and we've got a price point (and a look at the points value). Will this one be worth snagging (yes). Let's check the numbers and find out for sure!
Start Collecting! Soulblight Gravelords
$95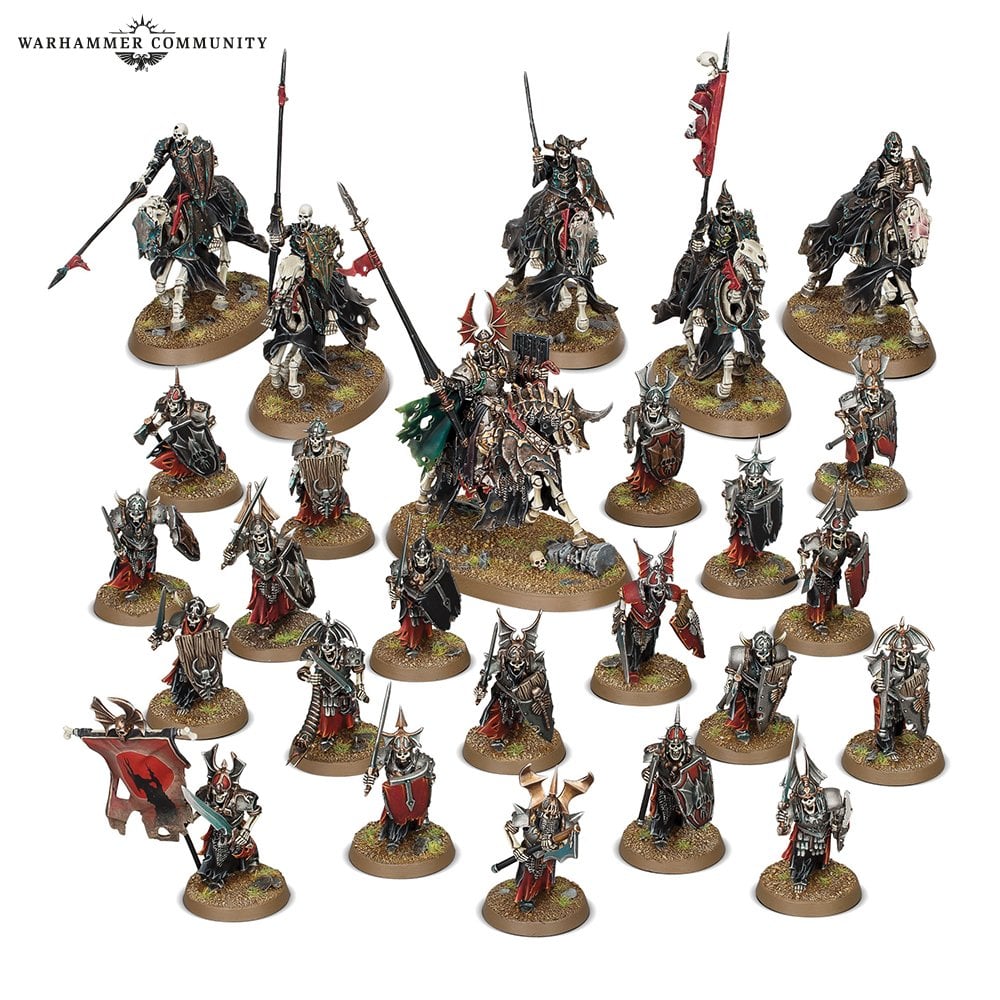 Wight King on Skeletal Steed $35*
20 Grave Guard $88 – ($44 per 10)
Individual MSRP: $161*
Total Savings: $66*
*Note: We don't have a price onthe Wight King on Skeletal Steed. However we're basing that price on other heroes in the Death army. That range started at the low end of $35 but could be as high as $50 (or more). If this Wight King ends up getting a solo release and is closer to the high end, this box's value only increases.
Even if you're just looking to fill out some core units Gravelords, this box is already a deal for the Grave Guard and Black Knights alone. The fact that you're getting a Wight King on top is just the icing on the cake.
But what about in the points department? How many points is this Start Collecting! box going to add to your roster? Thankfully, we have a book so I can show you.
Points Breakdown
Wight King on Skeletal Steed = 130
Grave Guard – 140 per 10 = 280
Black Knights – 120 per 5 = 120
Points Total: 530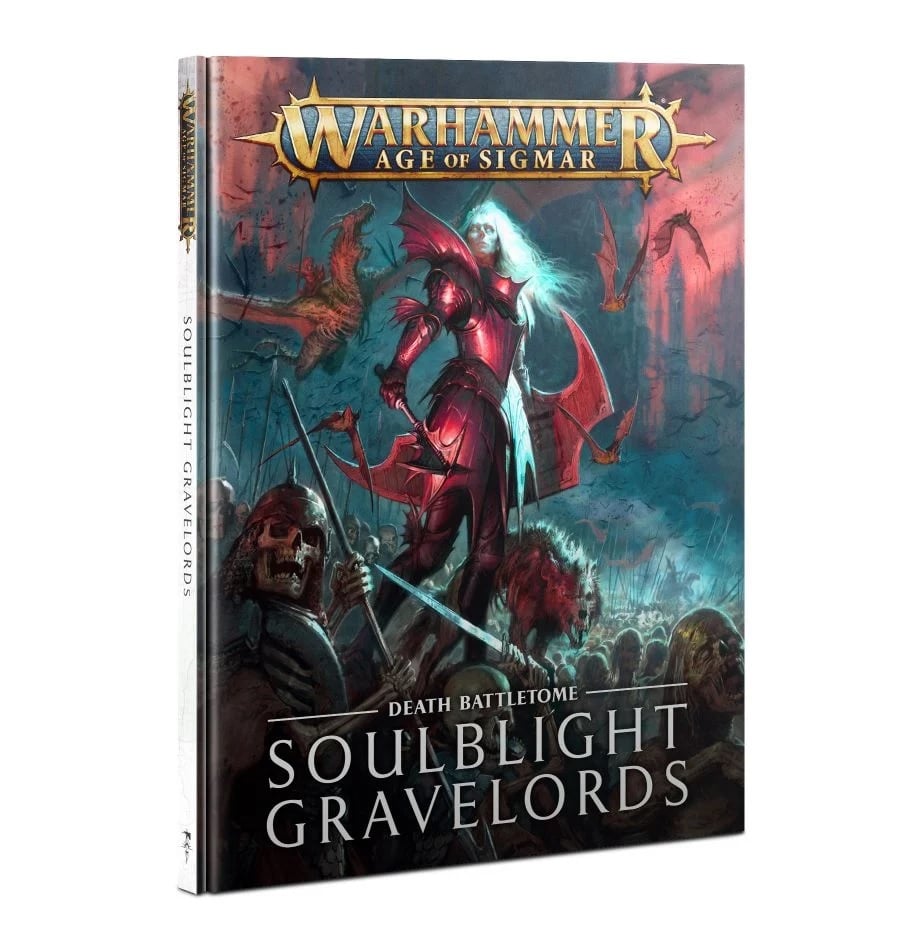 So it's a nice chunk of an army. If you're running Legion of Blood, the Black Knights can also count towards your Battleline. Where do you go from here? Well, you've got options really. This might even be a case where buying two copies of this box isn't a bad call either. Will you need/want BOTH Wight Kings on Skeletal Steeds? Maybe, maybe not. But, as mentioned, it's still a good deal for the Grave Guard and Black Knights alone.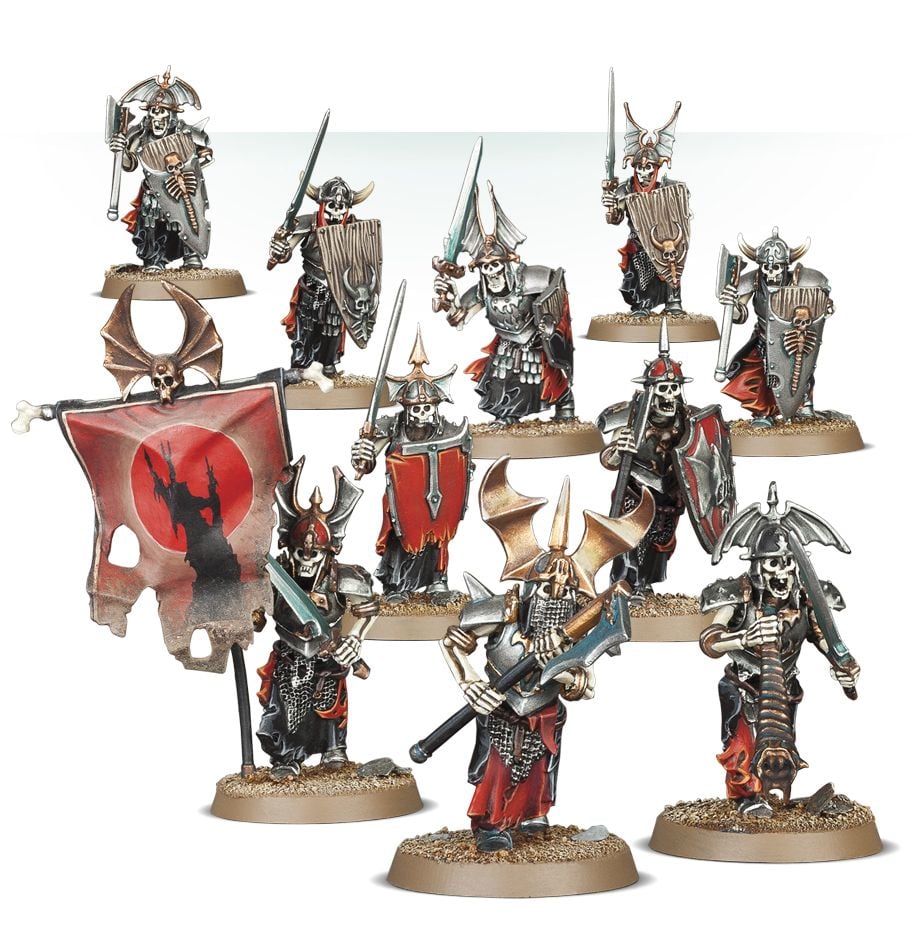 So there you have it – is the Soulblight Gravelords Start Collecting! box something you're interested in? Let us know what you think in the comments below!
In the mean time, getting your hands on two boxes could be a problem…