D&D Accessories: Anime Inspired Dice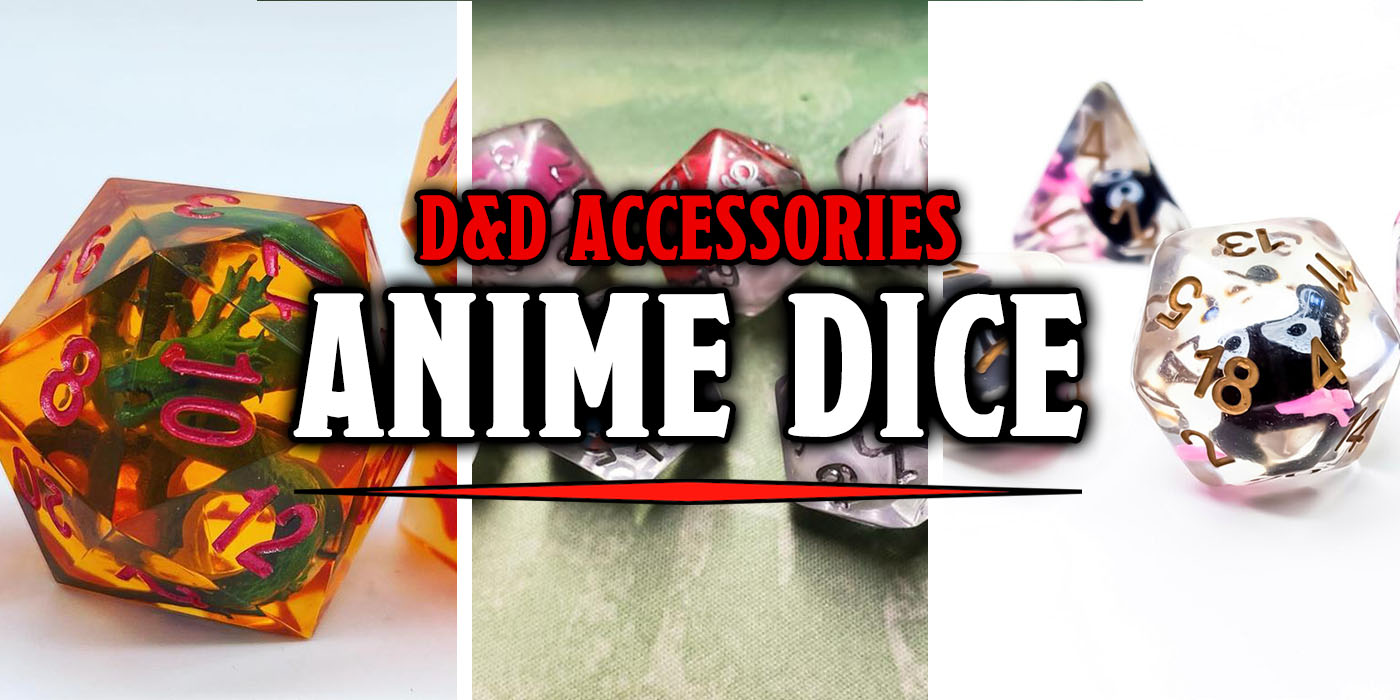 You don't need to be playing Big Eyes Small Mouths to add a little anime to your next RPG game, just join the party with a set of anime-inspired dice.
Whether you're into shoujo, shounen, or a little bit of both, there are definitely anime-inspired dice sets out there to make your next Dungeons and Dragons campaign a little more magical and sparkly. As always, links to shops are in the item titles.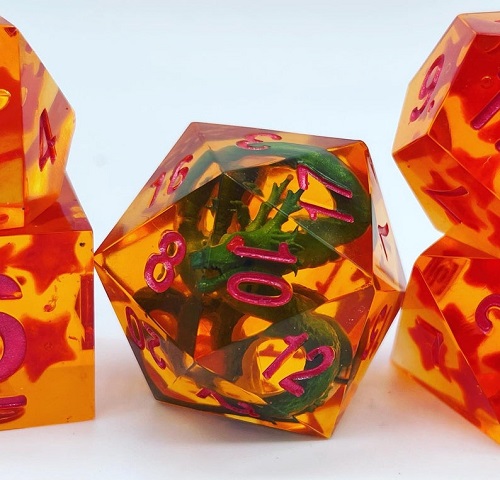 If you collect the entire set of D&D dice you probably won't get a wish, but these Dragonball dice are pretty rad anyway. The bright orange and red stars capture the general aesthetic of the show and the titular Dragonballs really well, and the addition of Shenron the dragon in the D20 is an extra special touch. These dice come in standard or jumbo sizes as well as options for stars or numbers.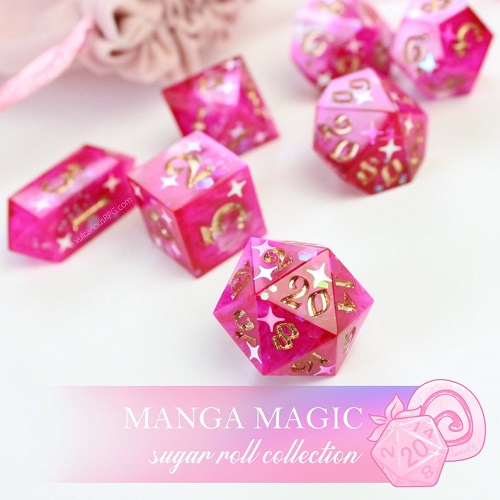 These magical girl inspired dice are one of the most shoujo anime thing I have seen in a while, and I have shelves full of just shoujo manga. The gold on pink as well as the starburst style sparkles work for just about every transformation sequence or bubblegum themed attack, and all without having a single simple from any specific shows. Do you see Sailor Moon or Card Captor Sakura or Madoka when you look at these? Because you'd be right no matter what!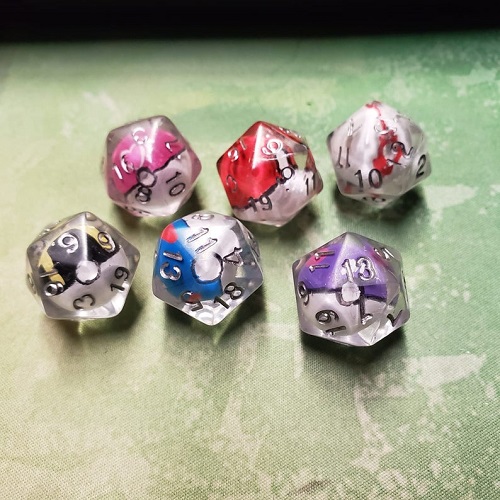 Whether you're out capturing pocket monsters or slaying dungeon monsters, there is probably room in your life for a Pokeball filled D20. Or a master ball or an ultra ball for that matter. Each set is handmade and made to order, making these dice extra special and one of a kind, and since they're hand-painted the store is open to requests for ball options and color combinations not listed. You probably won't be catching them all in D&D – or maybe you will, some of us try to become friends with every monster – but there's never a bad time for a pokeball die.
Subscribe to our newsletter!
Get Tabletop, RPG & Pop Culture news delivered directly to your inbox.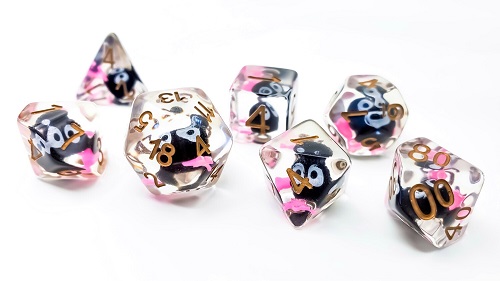 Heartbeat dice always knocks dice designs out of the park. Originally picking up traction for their numerous sets of pride dice, they've recently released a few anime dice sets, including these ridiculously cute Ghibli inspired soot sprites. Little pink stars represent the kompeitō or sugar stars that the sprites like so much, but the soot sprites completely steal the show by being their adorable and recognizable selves. If Ghibli isn't your thing, though, Heartbeat also has Dragonball, Sailor Moon, and FLCL inspired D6 sets.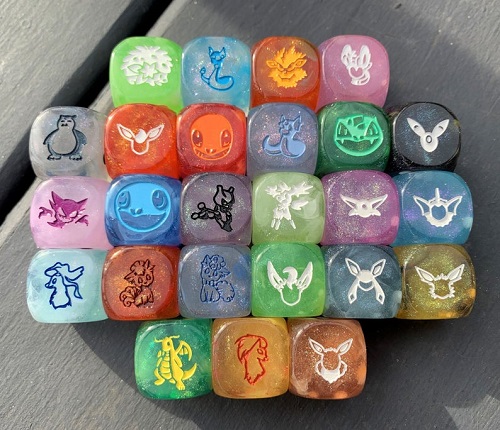 If you're playing one of the many tabletop RPGs that needs a handful of D6s and not too many other sizes, a set of various Pokemon dice may be just what you're looking for. Pick your favorite pocket monsters or just get five bulbasaurs and start down the path to pokemon and RPG mastery.
Do you have any anime-inspired RPG accessories? Have any of my picks for anime-themed dice made it onto your wish list? Is there a specific show or manga you would get a set of dice from for certain? Let us know in the comments!
Happy Adventuring!