Kickstarter Round-Up: Adorable Robots, Tea Dragons, and Sci-Fi Tanks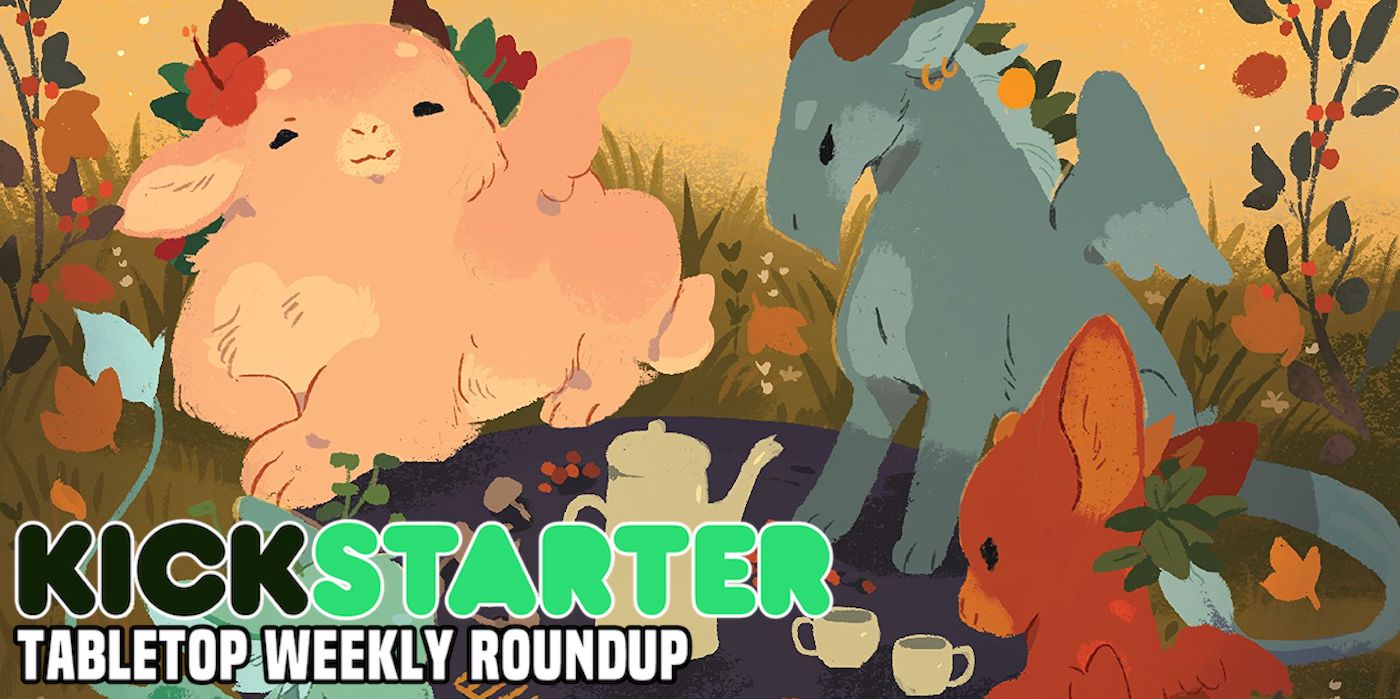 Come check out this week's batch of Kickstarter and crowdfunding highlights!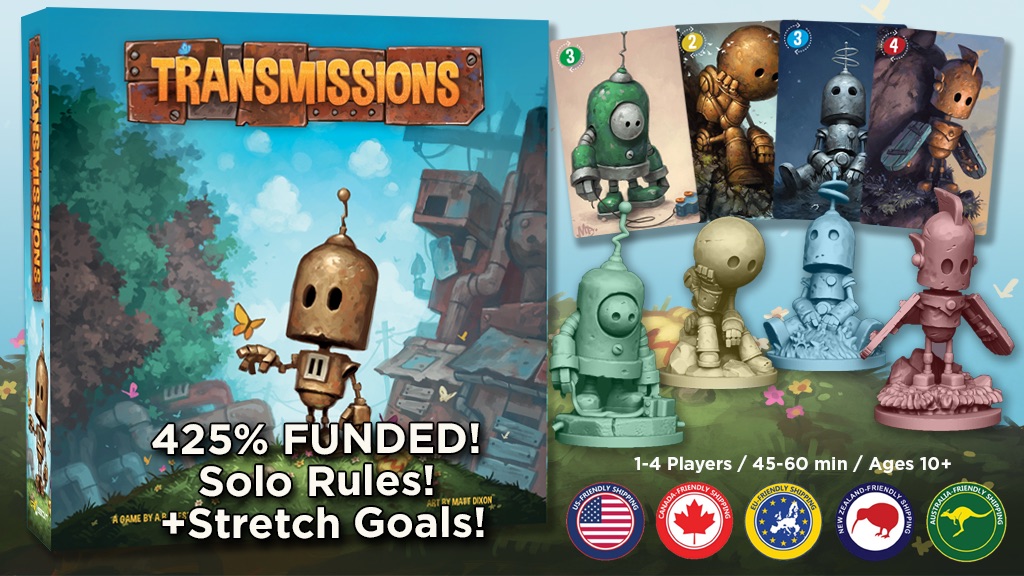 Based on the lovely illustrated world of Matt Dixon, Transmissions brings his world of mechanical friends to life. In the game, players share robots as workers moving around a rondel-styled board, collecting engrams and electricity. These are used to gather ideas to improve your use of the robots or items to score points at the end of the game. You also build your own set of connected, flowing pipes while gathering birds and butterflies to score even more points. The game ends when no ideas are left, a player's robots are complete, or no pipes remain to be built. After an equal number of turns, the player with the highest total score wins!
Pledges start at $40 for the core game.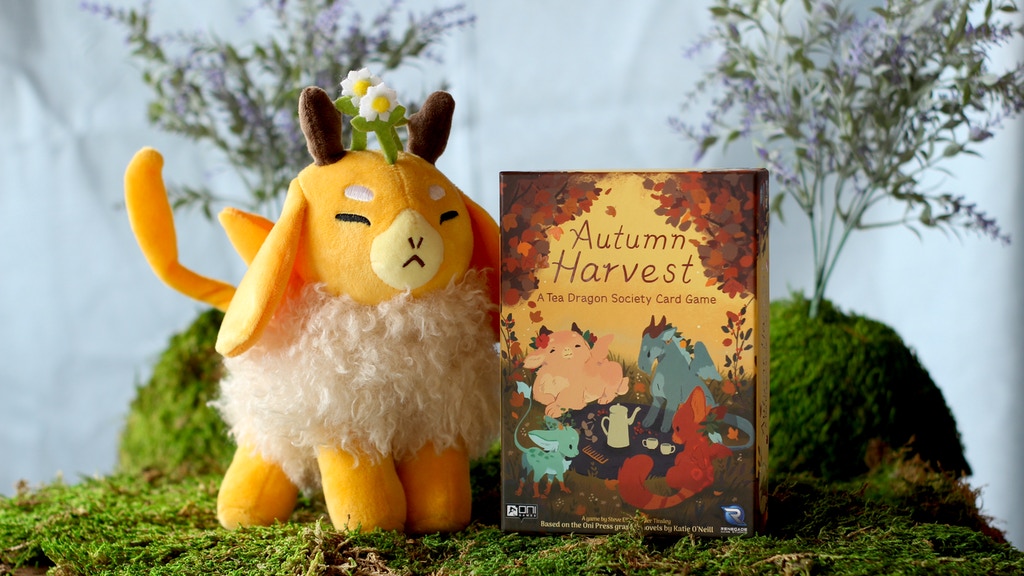 Tea Dragons are a small, highly domesticated breed of dragon that grow tea leaves out of their horns and antlers. The type of tea depends on the Dragon, ranging from the sweet and mellow Chamomile to the bold and earthy Rooibos. 
Create a bond between yourself and your Tea Dragon that grows as you progress through the seasons, creating memories to share forever. Each player's deck represents their own Tea Dragon. From turn to turn, players will choose to draw a card, triggering effects and strengthening their position, or buy a card, improving their deck or scoring points. At the end of the game, the player with the most points wins!
(This week's header art is from this game.)
Pledges start at $49 for a tea dragon and Tea Dragon Society card game.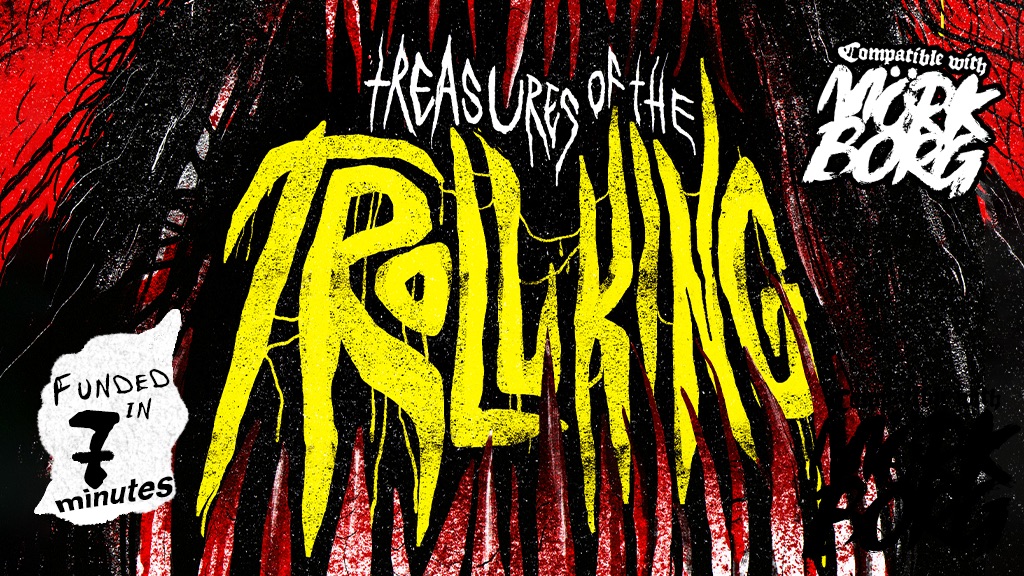 Subscribe to our newsletter!
Get Tabletop, RPG & Pop Culture news delivered directly to your inbox.
Treasures Of The Troll King: a MÖRK BORG Adventure is an RPG sewer-crawl adventure by Chris Bissette, with art by Johan Nohr.
Galgenbeck is palimpsest. Tumour. A city built on the ruins of itself. Beneath the sewers the bones of the old city fester. The troll-king Niduk was exiled, driven into the depths to rot and die. Now twisted by hatred and rage he oversees the small domain he has carved for himself, in a forgotten chapel to a murdered god. Why are you here? A lost bet? A doomed quest for silver? Boredom? Does it even matter?
Pledges start at $12 for a PDF.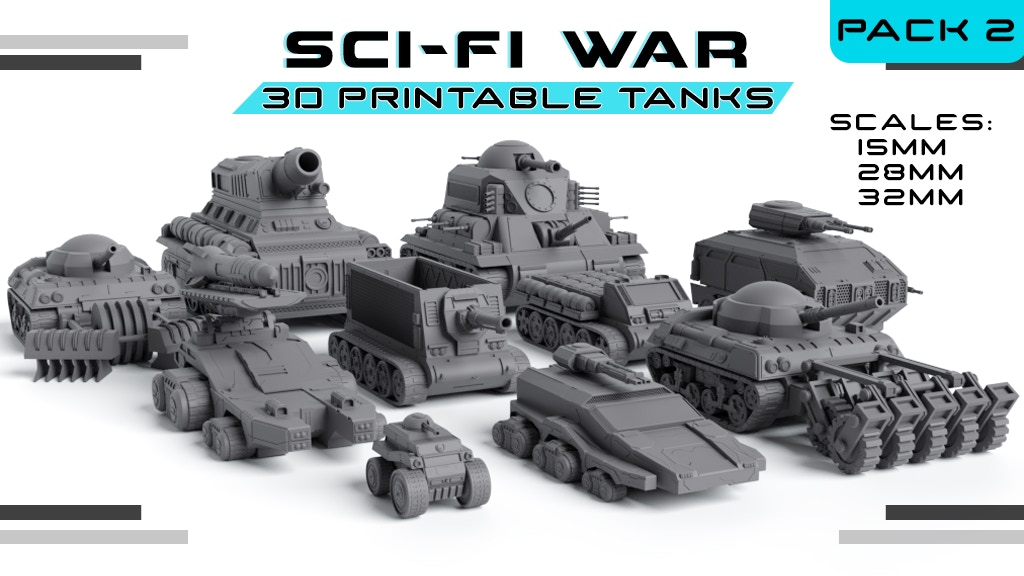 I have designed these models for anyone who wants to 3D print some Sci-Fi gaming pieces. I have spent a lot of time modeling these so I hope you enjoy these files. With these files, you get a collection of Sci-Fi tanks and vehicles that you can use in whatever tabletop game you choose. All of these models are supplied as 3D printable STL files.
In this Kickstarter, there are included 10 tanks of varying types. Each tank has separate printable pieces when needed so the printing process is more smooth. As soon as the Kickstarter has ended and the payments are processed you will receive these 3D printable STL files. These STL files are delivered in the 15mm, 28mm, and 32mm scales. That being said you can scale these files up or down to any scale you wish.
Pledges start at $20 for a pack of files.

The old school has returned! Back to the good ol' days of monster hotels and dungeon crawling we go! With this 200+ page supplement for 5e and B/X, you will be able to randomly craft a dungeon to play through in just minutes! Running late for game day? Endless Encounters: Dungeons is there for you. Lacking inspiration while trapped in quarantine? Endless Encounters: Dungeons will light the way. Simply feeling a bit adventurous with your game design? Endless Encounters: Dungeons – yeah, you get it.
Endless Encounters: Dungeons is an adventure generator for characters level 1-8 for the 5th Edition and B/X game systems!
Pledges start at $25 for a PDF.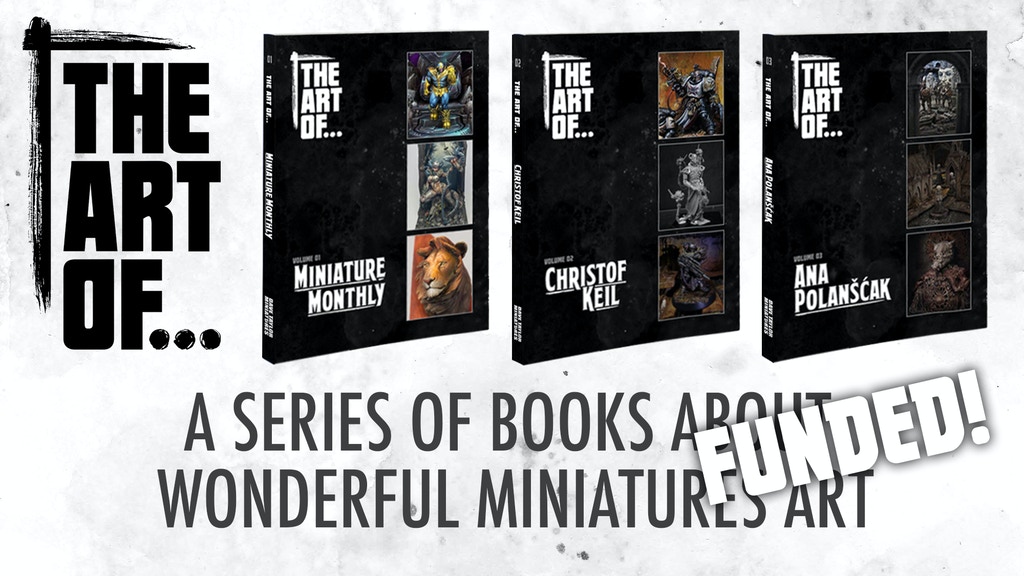 For more than 30 years  I [Dave Taylor] have spent a great deal of time talking with hundreds of artists who paint miniatures – for fun, for a living, for relaxation – and I am always intrigued to learn more about their philosophies, approaches, and processes. Some of these artists have spent decades refining their technical skills, while others bring their "traditional" art training to the miniatures world. Some draw inspiration from the most unusual of places, while others find it in popular culture turned on its head.
THE ART OF… series of books will highlight fantastic miniatures artists from around the world, bringing their thoughts and passions to stand alongside their magnificent and inspirational work. We'll be featuring both individuals and groups in this series, as we explore innovative approaches, studied refinements, and even tangential influences.
Vol. 1 – Miniature Monthly
Vol. 2 – Cristof Keil
Vol. 3 – Ana Polanscak
Pledges start at $40 for Vol. 1 and $30 each for Vol. 2 and Vol. 3.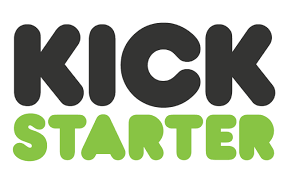 ~Which Of These Campaigns Caught Your Attention?