Necromunda: Hive War Pricing Breakdown – Deal or No Deal?

We know the price of the new starter box for Necromunda. Is Hive War going to be a good deal? Let's take a look!
The price point of Hive War turned out to be $150.  Now that we know that, we can do a comparison vs the pricing for the contents individually to see what sorts of a deal we're getting here. So let's dive in.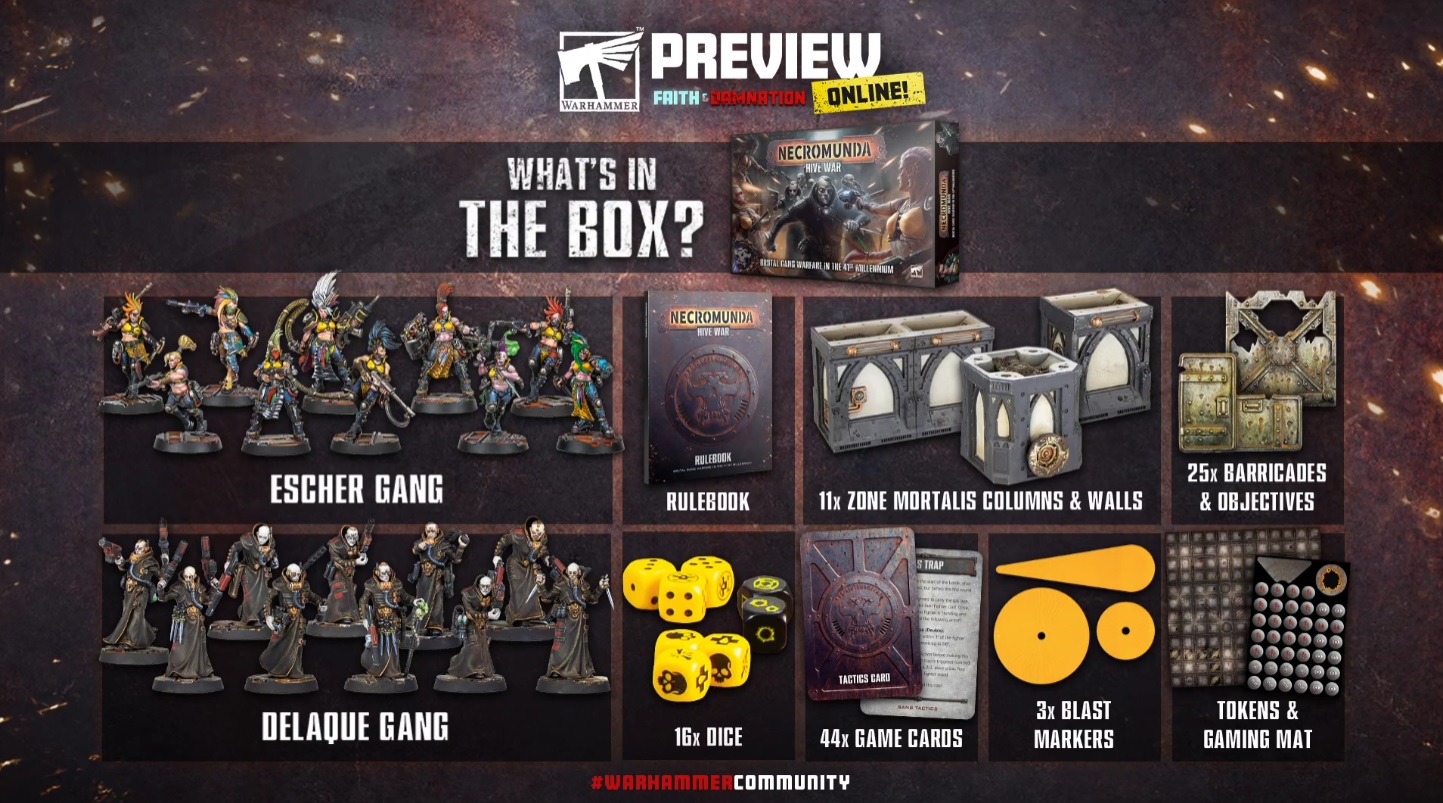 *Zone Mortalis Columns and Walls $80
Necromunda Barricades and Objectives $35
**Dice $15
Blast Markers, Cards, Tokens ???
Individual MSRP Total: $301.50
Subscribe to our newsletter!
Get Tabletop, RPG & Pop Culture news delivered directly to your inbox.
Total Savings (estimated): $151.50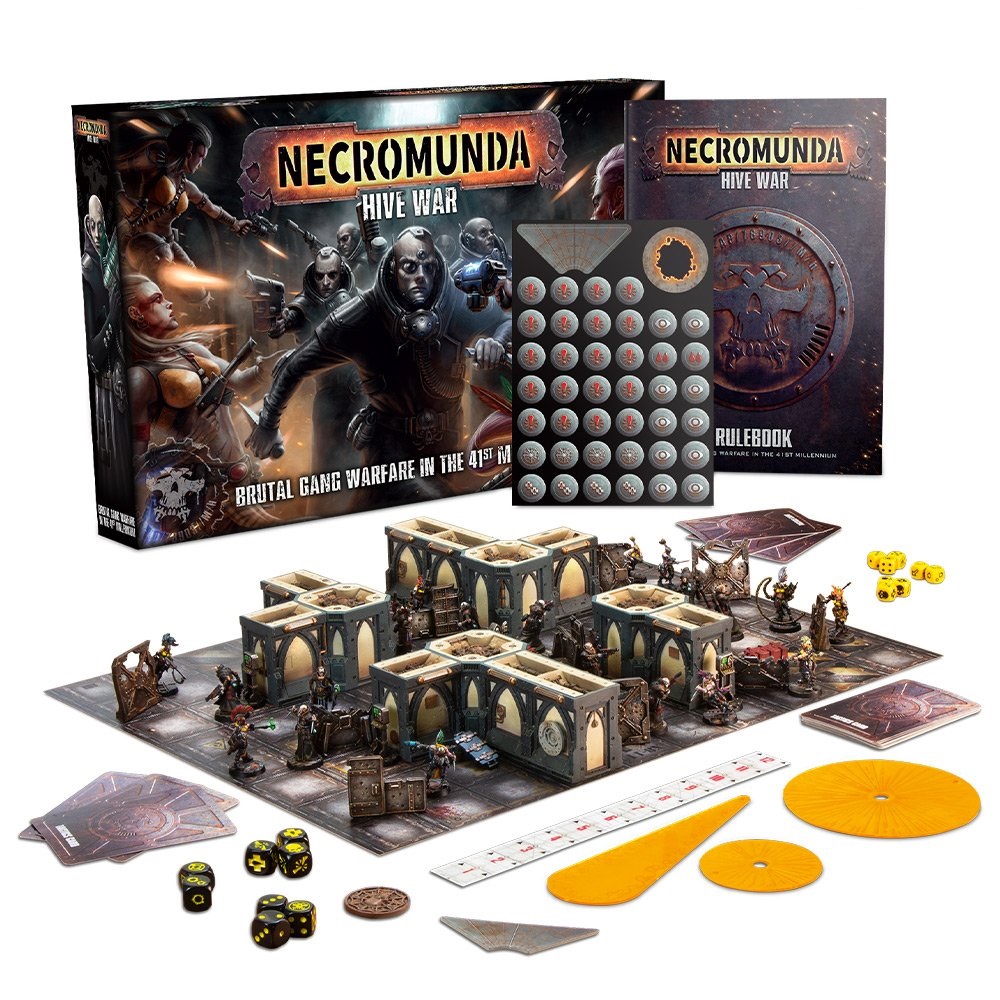 So you might have noticed a few * on that list. Let's talk about them.
*The Rulebook and Zone Mortalis terrain may not be a 1:1 representation from the items linked. The Necromunda Rulebook vs the Hive War Rulebook has different art on the cover. We don't know what's different inside the box. As far as the Zone Mortalis terrain, there are 15 items listed in the individual box vs the 11 listed for the Necromunda box.
**Dice are a strange one. These dice are custom and you get 16 total. However, they aren't quite as complex as say the Blood Bowl Team Dice sets (which have fewer dice). So we just split the difference between those dice and some of the more standard dice sets and went with $15.
***The Game board is double sided and currently, the only price point for a stand alone game board on GW website was the Warcry: Catacombs Board Pack. However, there are two boards in there. So we divided that price ($55) by 2 and got the price of $27.50
As far as the Templates, Cards, and Tokens – those aren't products you can purchase directly, but we don't have a price. They do have a value so keep that in mind as well when comparing the pricing final pricing to the over-all value.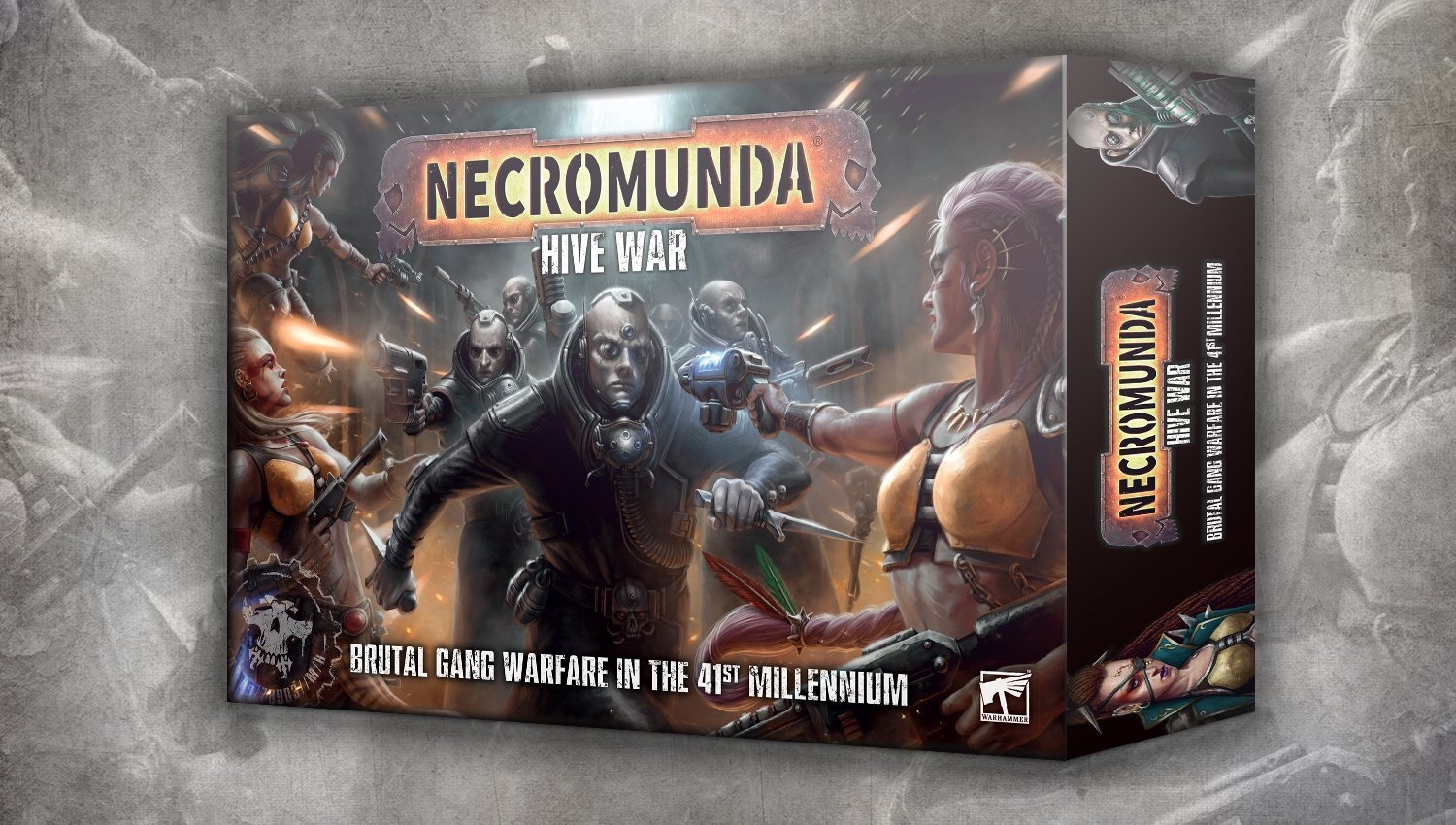 So it is a good deal? Well, even if you only want to use the two gangs, the rulebook, and terrain, you're still looking at a great deal. All that stuff is still well over the $150 price point. If you're looking to get into Necromunda and get a kickstart on your terrain collection you can't go wrong with this one. Split the price with a buddy and you're even better off!
Deal or No Deal? Definitely a deal on this one.