RPG Accessories: D&D Under The Sea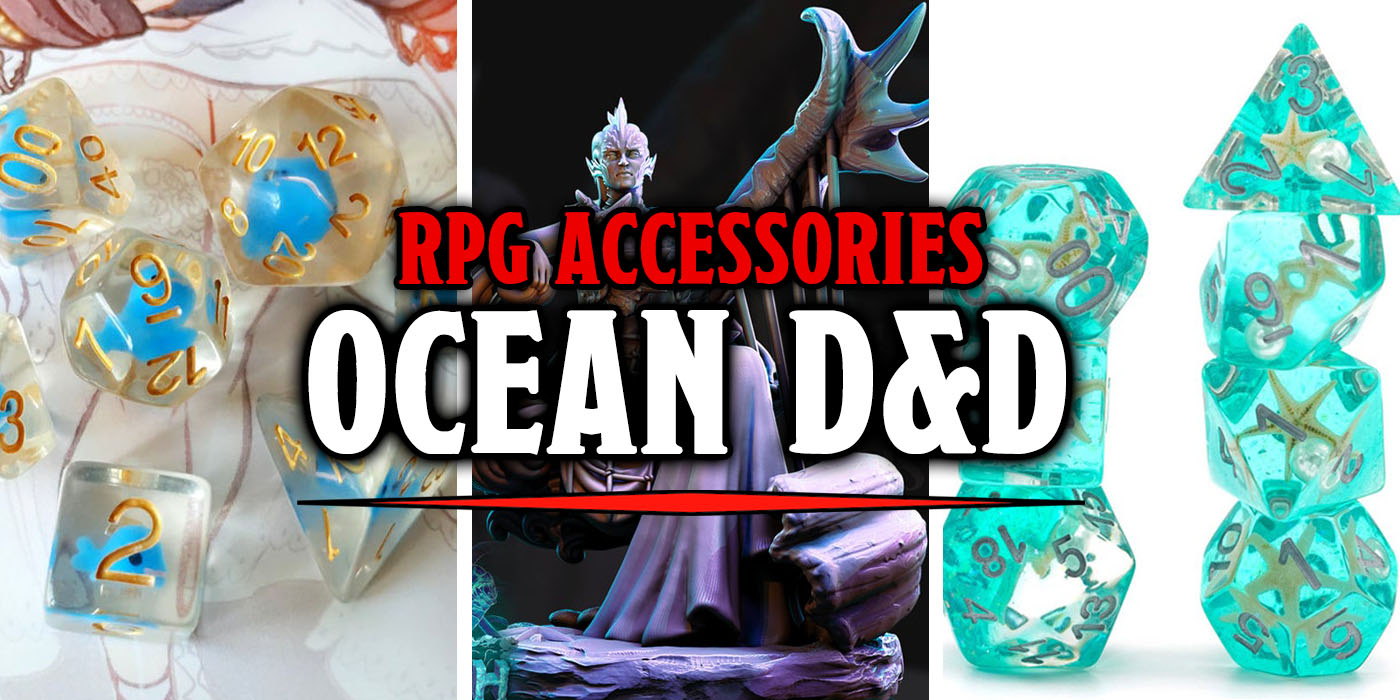 Whether you're playing an ocean themed game or just love a good day on the beach, there are RPG accessories to take you back to the ocean.
If you follow some pretty specific circles online you may know that it's Mer-May, a month where artists around the internet focus on mermaid and aquatic themed art. It's fun, it's cute, and we can get in the spirit with our own D&D adventures under the sea.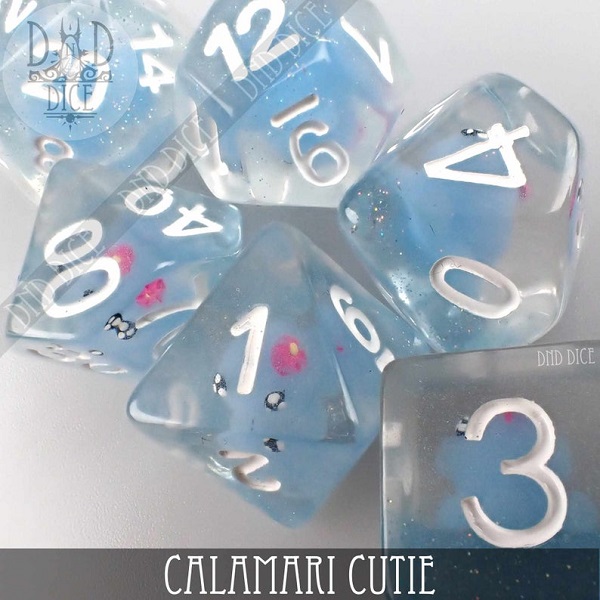 If you're looking for dice that say "I'm here to have fun and make friends," look no further than these cute calamari dice. The tiny stylized squids inside are a little sea themed, a little anime, and all delightfully charming. The glitter and mostly clear resin have the same effect as very shallow water or a fish tank, making it feel like you have little aquatic friends with you every time you have to make a roll.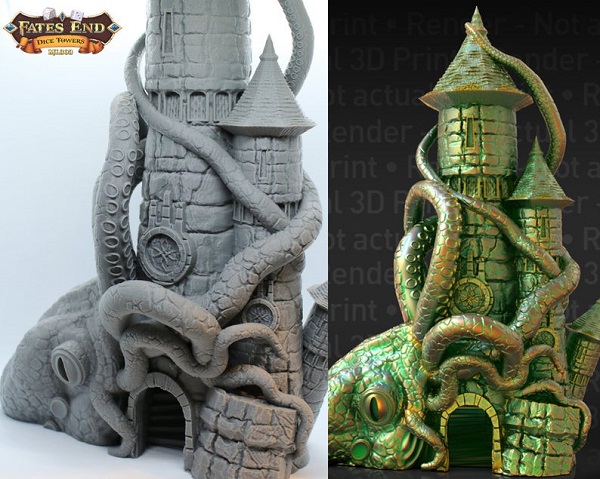 Of course not every sea creature is going to be cute and huggable looking, especially not when it comes to tabletop roleplaying. Sometimes they're gigantic monsters that want to sink your boat or destroy your ocean view castle, and for a monster that big why wouldn't you incorporate them into a dice tower? Topping out at eleven inches, this 3D printed dice tower comes ready to prime and paint and with a removable dice tray. The entire effect makes it look a little like your dice are trying to escape this unfortunate tower before the Kraken brings it tumbling down for good.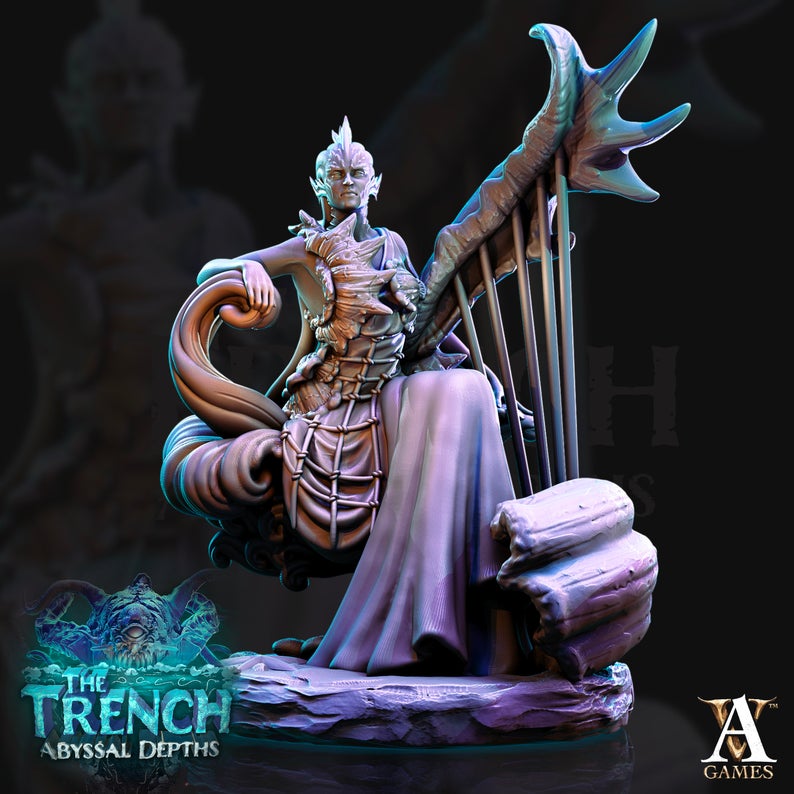 Whether you're looking for ocean dwelling friends or your DM is about to throw another new foe at you, you can always use a merperson. This one happens to be a bard with their gigantic shell harp, but if I know anything about mermaids you probably shouldn't trust their song. These 32mm models come unassembled and with a one-inch base, but this particular shop is open to scaling the minis up or down depending on what your game needs.
Subscribe to our newsletter!
Get Tabletop, RPG & Pop Culture news delivered directly to your inbox.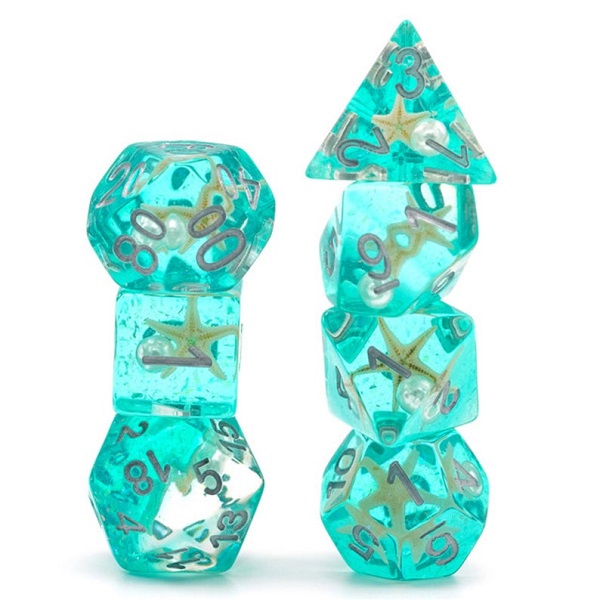 These dice just look like the ocean to me. The clear aqua color is perfect for tropical beaches and memories of snorkeling trips, and the effect of the shells, pearls, and starfish inside make these dice look realistic and natural. Gray inking on the numbers brings the look together for a set of dice that are equal parts functional and gorgeous. Anyone who plays an ocean based character or just loves the sea themselves would adore these gorgeous dice.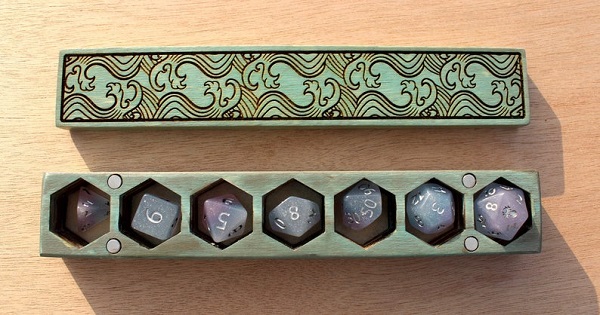 These long and skinny dice vaults are some of my favorites. The mixture of transportability, function, and simple design are ideal for tabletop gamers with a busy life and a favorite set of primary dice. This dice vault has a stylized design of ocean waves that's beautiful and reminds me of Katsushika Hokusai's The Great Wave of Kanagawa painting. A choice of colors lets you complete this design however you like for the dice home of your dreams.
Have you played any ocean-themed D&D adventures? Do you own any aquatic RPG accessories? Did any of our top picks make your wish list? Let us know in the comments!
Happy Adventuring!