Warhammer Underworlds: 'Silent Menace' Universal Deck Reveals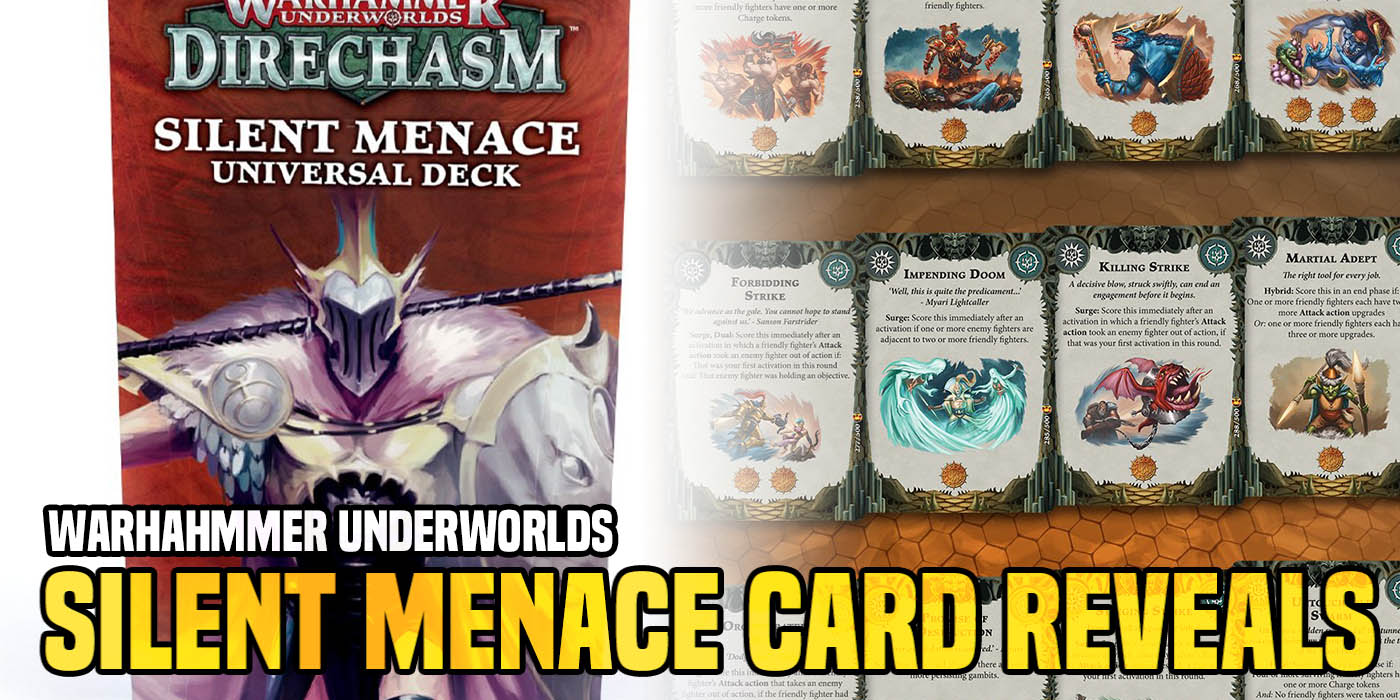 Warhammer Underworlds has a new universal deck up for pre-order tomorrow. Want to know what cards are inside? Games Workshop is showing them all off.
If you're looking for a boost to your card pool for Warhammer Underworlds, then you're going to want to get a copy of the new Silent Menace pack. It is a set of 32 cards that are universal for any warband – even those without a caster. Today, GW is showing them ALL off, so let's take a look.
"With 12 objective cards, 10 gambit cards, and 10 upgrade cards included, it's possible to use them all as a thematic deck for your warband. If you're still learning the game and want a pre-built deck to get you started, this set is perfect. "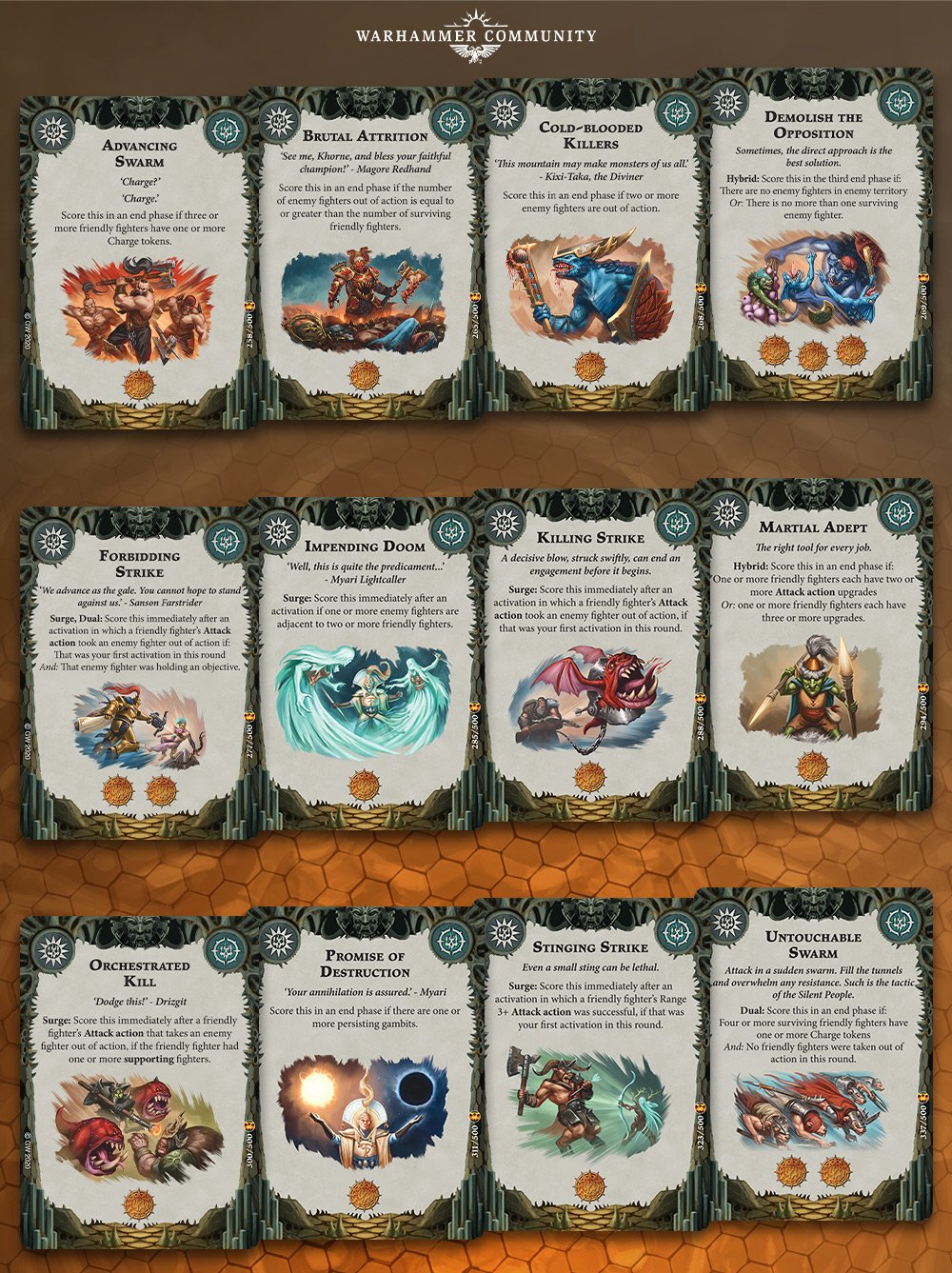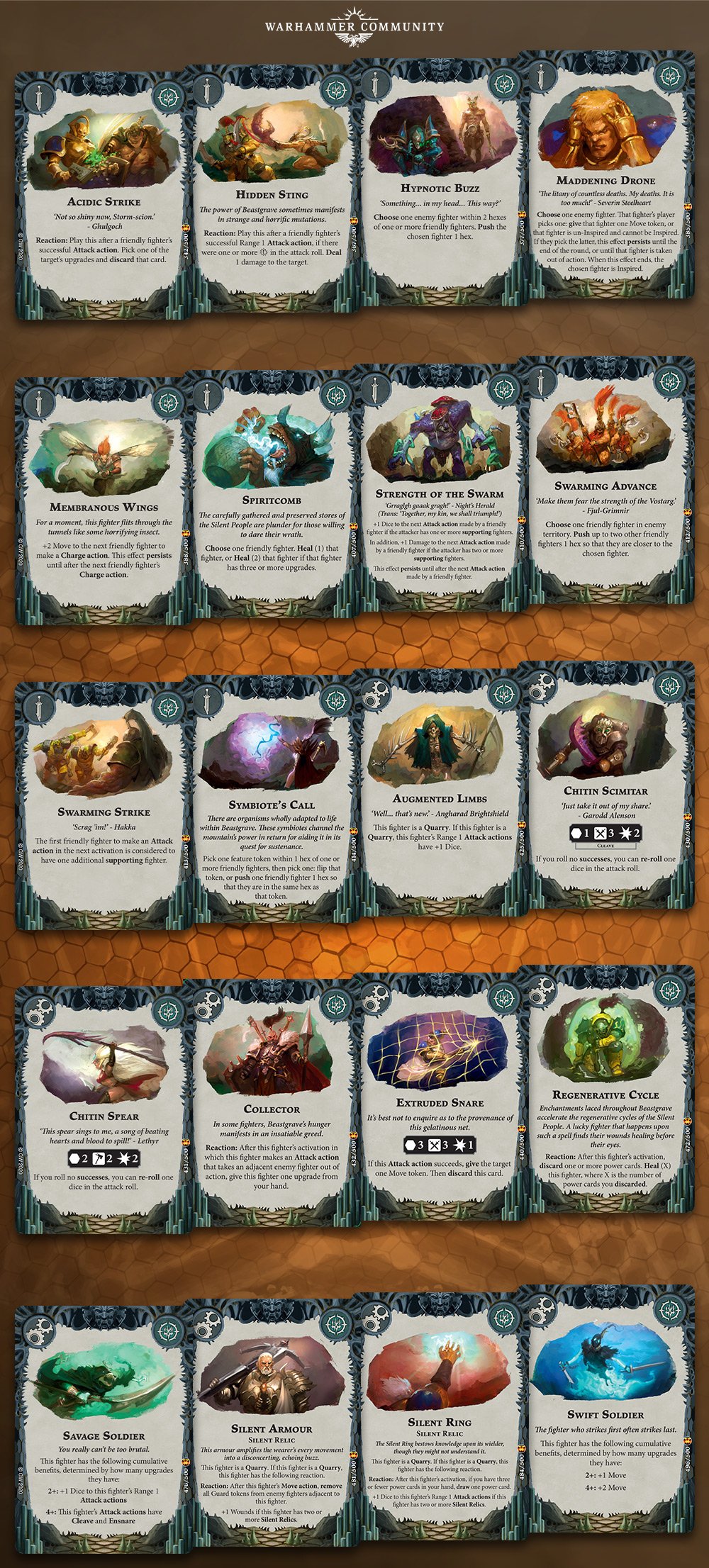 It's a great set to have in your collection and can fill some gaps if you missed specific warbands. It's also neat that this set functions a s complete set that you can use right out of the box so it's great for new players to learn with, too. Obviously, if you're a more advanced player you can mix the cards with your current set and see what you can come up with. As mentioned above, this set will be up for pre-order this weekend. If you want to get more info on some hand-picked cards you can check out the article from Warhammer Community for their tips and tricks.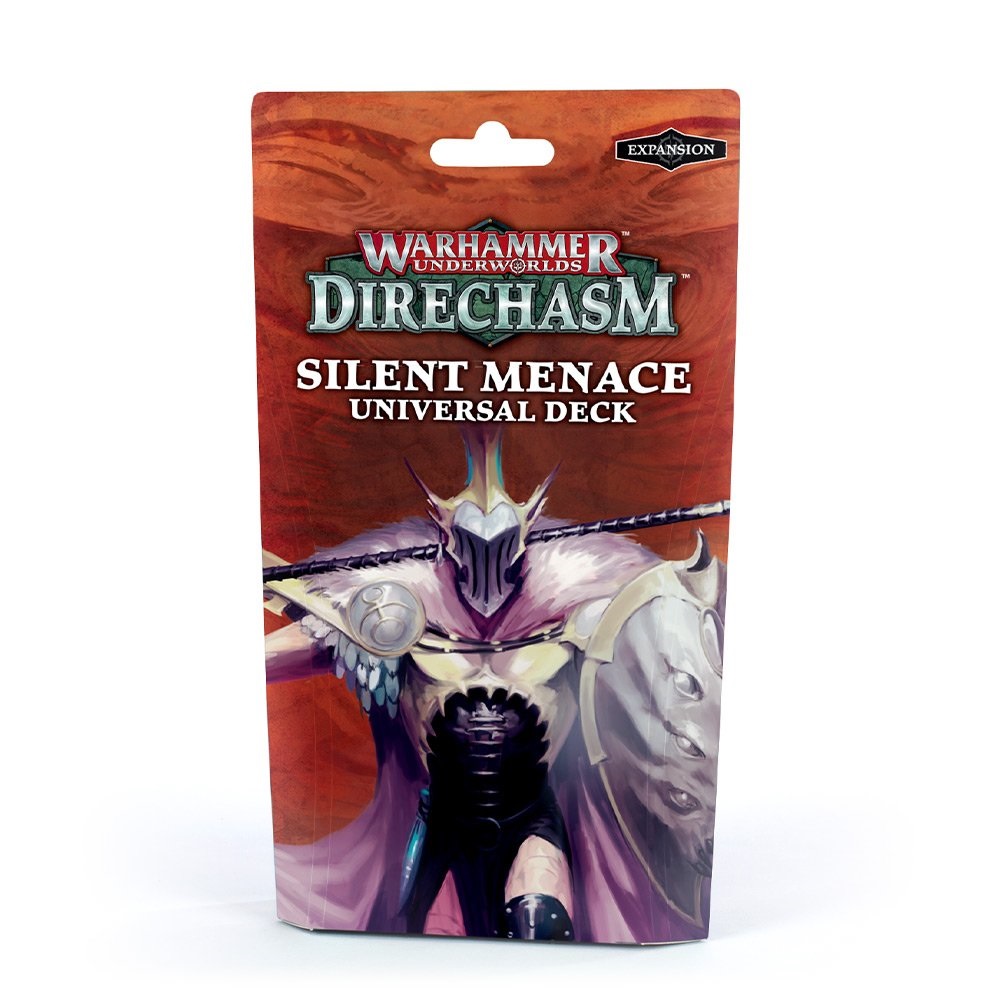 Coming to Pre-order this weekend – the Silent Menace Universal Deck Pack