D&D: WotC Launches New 'DM Screen And Dungeon Kit' Coming Soon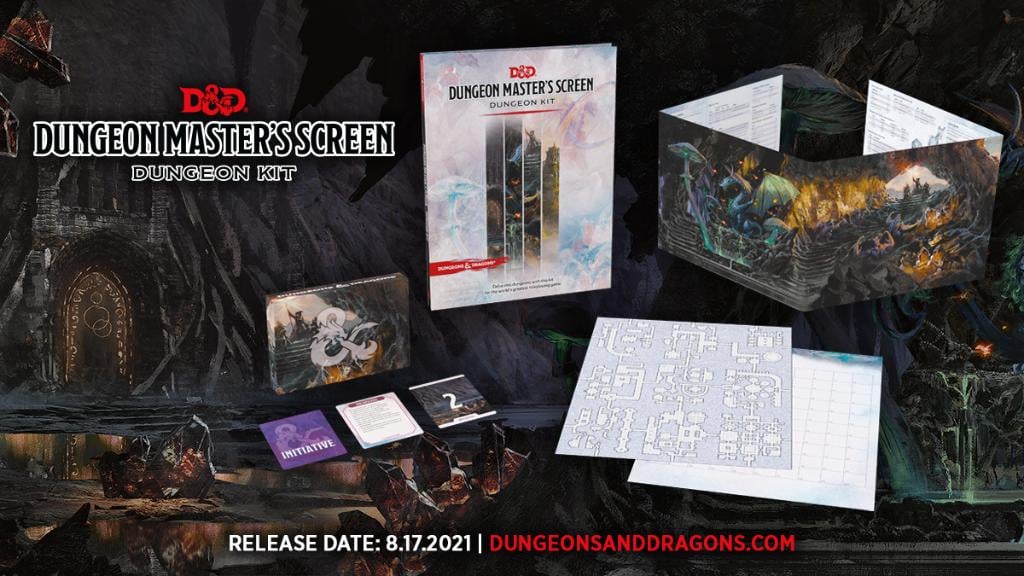 Dungeon delves and DM screens abound in the future as WotC announces a new 'Dungeon Kit' with the perfect tools for diving in dungeons.
Move over Red Dragon soaring through the air with a bunch of helpful combat conditions, there's a new Dungeon Master's screen in town.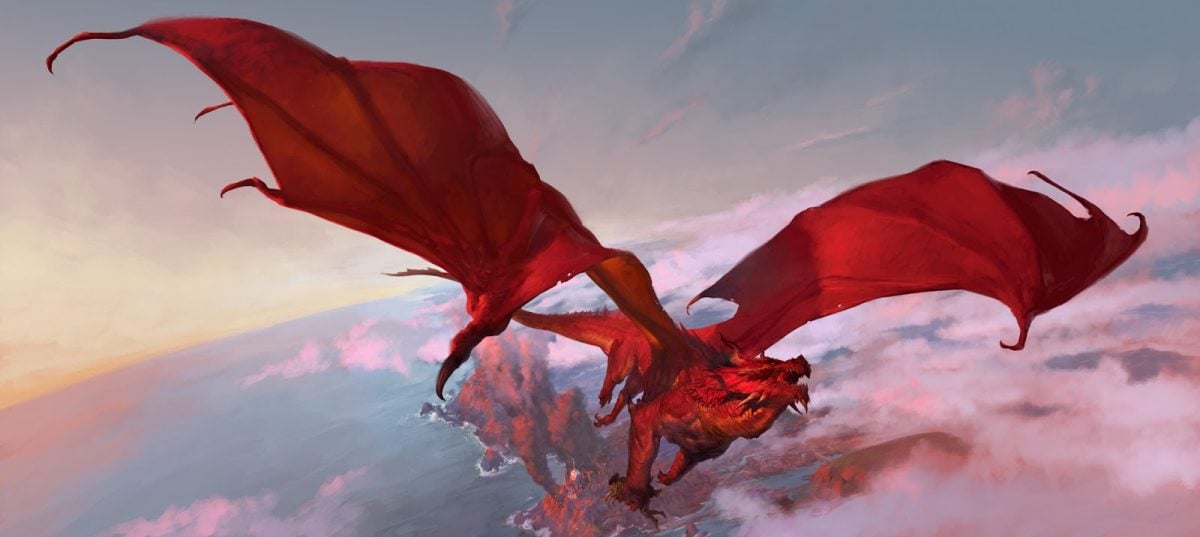 Announced earlier this week, Wizards of the Coast has revealed a new "Dungeon Kit" which is set to give DM's a new screen as well as helpful rules and tools for planning out dives into the deeper, more dungeonous parts of the world. With punch out cards that help you delve on the fly, as well as some handy reminders, this August you'll have everything you need to build your own quick dungeon.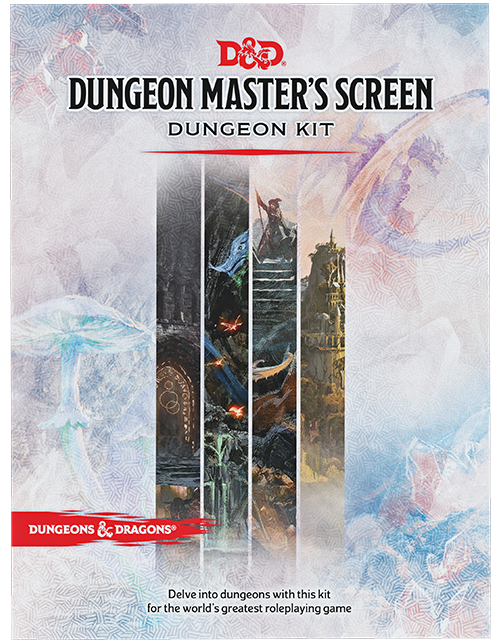 DELVE INTO THE DUNGEONS' DEPTHS
Delve into dungeons with this kit for the world's greatest roleplaying game.
This kit equips the Dungeon Master with a screen and other tools that are perfect for running D&D adventures through dungeons, whether ruined or thriving.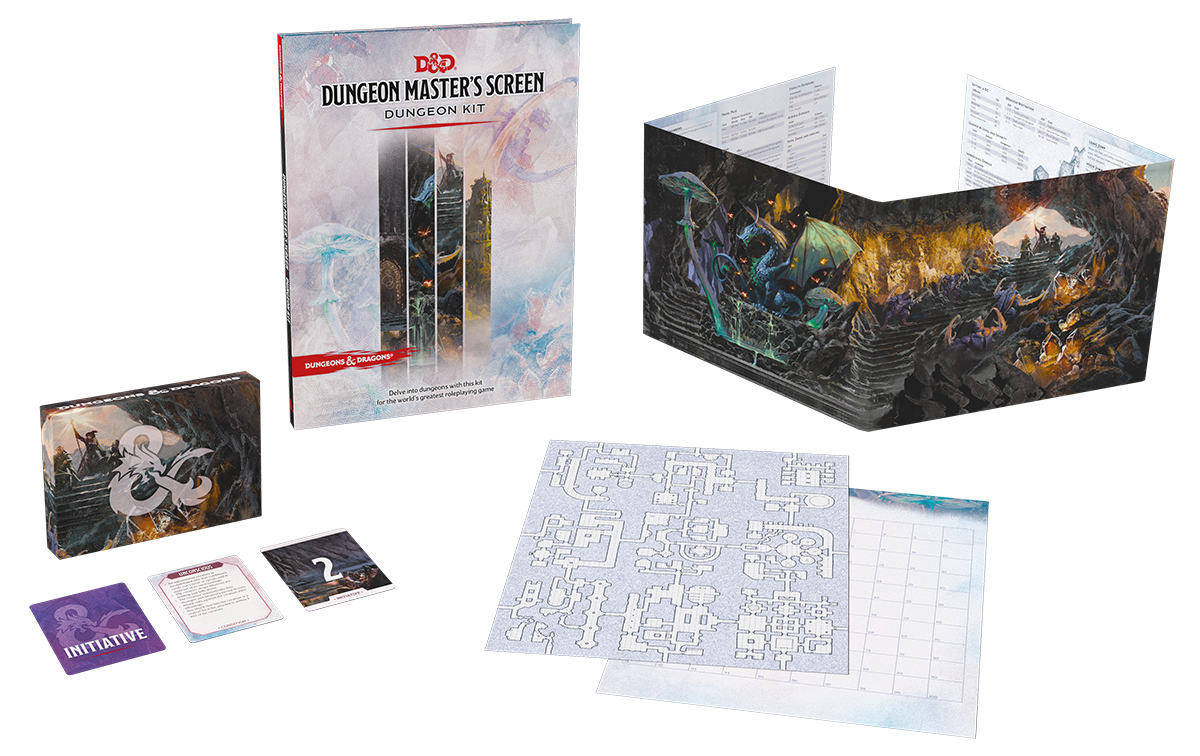 The Dungeon Master's screen features a painting of a fantastic vista that plunges into the deep reaches of a mountain. Useful rules references cover the screen's interior, with an emphasis on dungeon-delving.
DM screen specially designed for dungeon delving, with tables for encountering monsters and exploring ruins and dungeons
 
Features 36 punch out dungeon geomorph cards with pathway connection points, perfect for planning a dungeon during game preparation or for coming up with a map in the middle of play
 
Customizable double sided dry-erase sheet offers unlimited versatility for tactical game play. Numbered grid for sketching maps on one side, and summary of the main actions a character can take in combat on the other
 
18 illustrated punch out condition cards, including mold and slime cards for dungeon encounters
 
9 punch out numbered and illustrated initiative cards to easily track the turn order for players, monsters, and nonplayer characters
The new DM screen should have everything you need to build a dungeon on the fly–and we've got everything you need to make it full of character. Check out our series on How to make a Dungeon which starts here and ends here.
Happy Adventuring!
Subscribe to our newsletter!
Get Tabletop, RPG & Pop Culture news delivered directly to your inbox.