D&D: WotC's Pride Celebration Raises Funds For LGBTQ+ Youth Center
Wizards of the Coast's fundraiser to benefit the Lambert House LGBTQ+ Youth Center features pride-ful shirts and special event streams.
Wizards of the Coast will be running a month-long fundraising campaign and sponsoring events that benefit the Lambert House LGBTQ+ Youth Center, in addition to sponsoring Digipride, and a host of other events that do more than just pay lip service to the idea of supporting LGBTQ+ folks. And the big one they're doing benefits an organization desperately in need of help.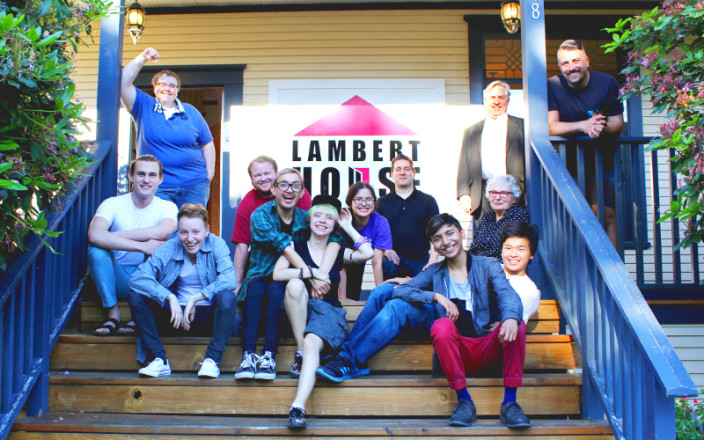 The Lambert House LGBTQ+ Youth Center provides a space specifically to address the mental and physical health disparities faced by LGBTQ+ adolescents. As Wizards of the Coast explains:
Since its founding in 1981 by a pediatrician and adolescent medicine clinic director, Lambert House LGBTQ+ Youth Center has cared for, championed, and celebrated over 14,000 individual youth in the Greater Seattle Region through over 500,000 in-person service contacts. During COVID-19, Lambert House delivers online programs to youth in 25 US states and four countries.
Lambert House serves a diverse group as well–more than half of the people using their services are people of color, but this year they face considerable difficulty:
The Lambert House LGBTQ+ Youth Center was put in danger of having to close when its leased headquarters of 25 years was unexpectedly put up for sale and did not have access to the two million dollars needed to buy its much-loved home. An angel lender loaned Lambert House the needed $2 million for 60 months—and the loan comes due in September of 2021.
Lambert House must raise the remaining $550,000 by September 2021—and the Pride Shirt Fundraiser can help! This fundraiser can make a permanent difference in the lives of thousands of LGBTQ+ youth.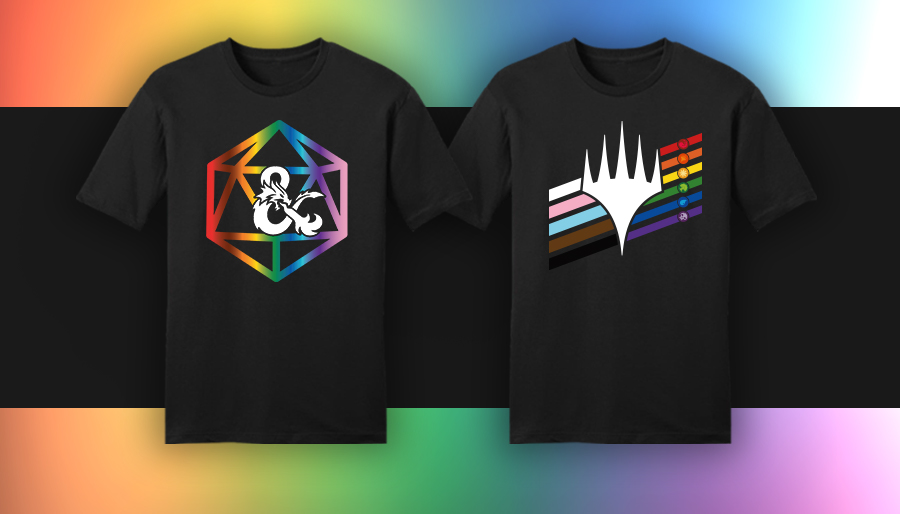 Which brings us to WotC's 4th annual Wizards Pride Shirt Fundraiser, which provides D&D and Magic: the Gathering Pride shirts that directly benefit Lambert House. You can see a couple of the designs above, and more are available by clicking the link below.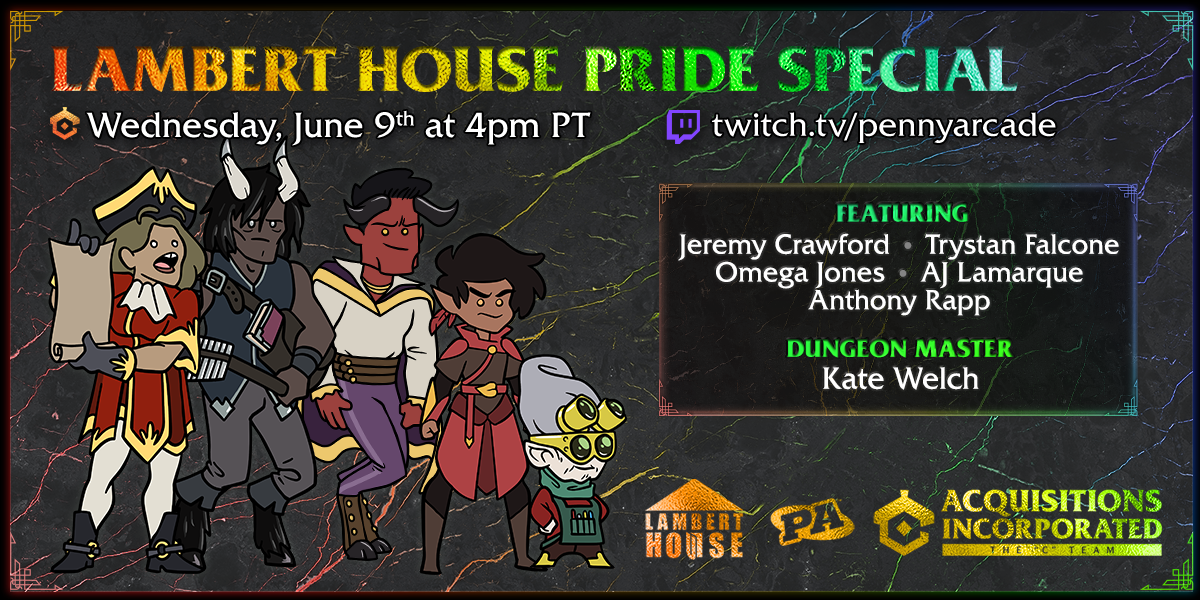 But this isn't the only event WotC is putting on for Pride month. They are sponsoring a few special streams, including the C Team's Pride Special, which airs Wednesday, June 9th and features notable figures from the D&D and streaming worlds:
Subscribe to our newsletter!
Get Tabletop, RPG & Pop Culture news delivered directly to your inbox.
Dungeon Master Kate Welch, Jeremy Crawford, Trystan Falcone, Omega Jones, AJ Lamarque, and Anthony Rapp as they adventure in the Forgotten Realms for the C Team's Pride Special, also benefitting The Lambert House.
Be sure not to miss the C Team's latest adventure and a host of exciting giveaways from Elderwood Acadamy and Wizards. All proceeds made during the stream will support Lambert House.
And Wizards is also sponsoring Digipride 2021, which is a collection of virtual events to help facilitate gaymers gathering together safely: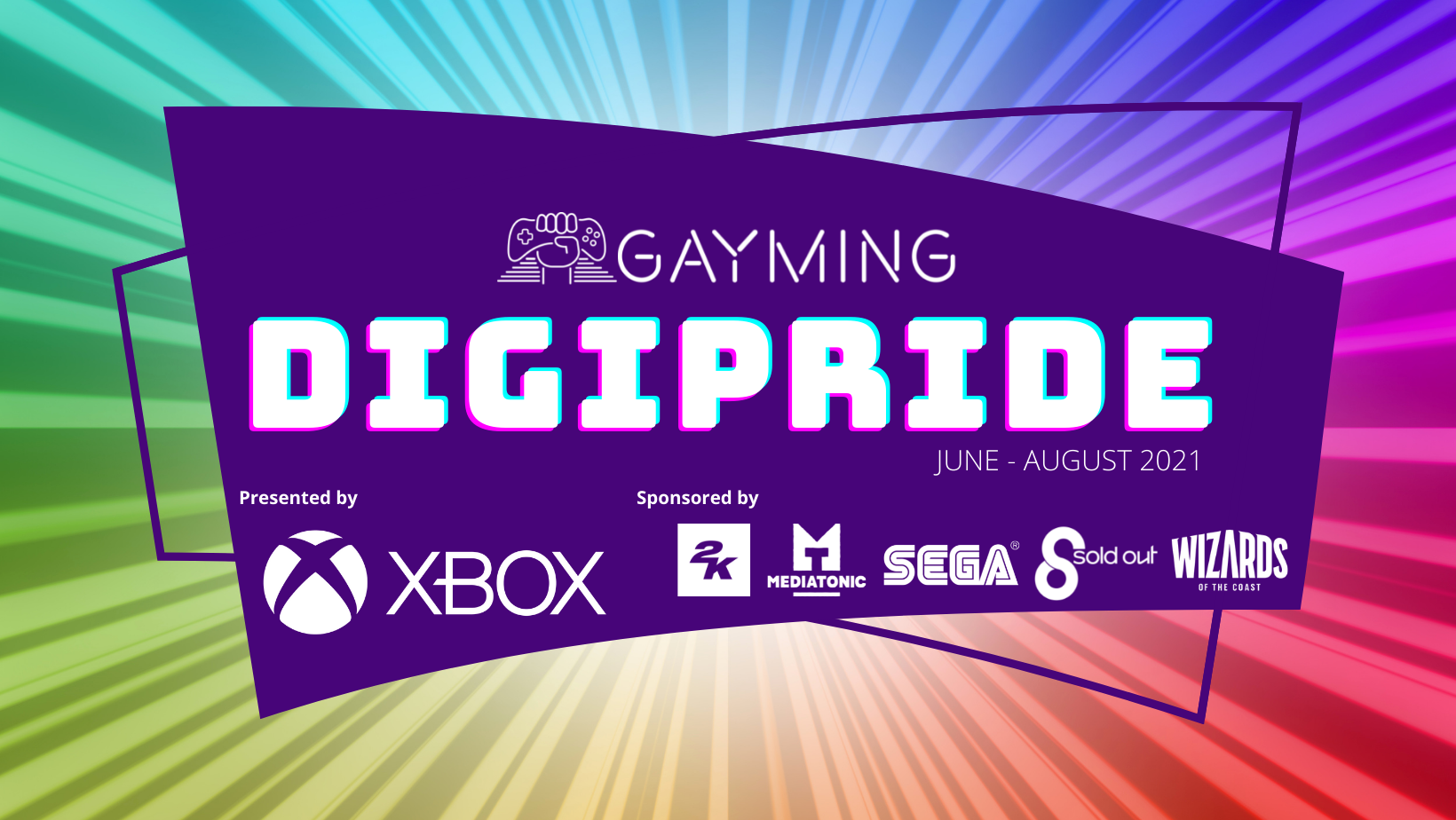 DIGIPRIDE is back for a 2021 season which runs from June through August right here on Gayming Magazine and across Twitch.
Events include a digital drag show, DIGIPRIDE panels, special Let's Play streams, weekly Rainbow Arcade DIGIPRIDE streams, special episodes of the Gayming Podcast Live, and more to be revealed!
All this plus exclusive 'money can't buy' competitions, reviews, features and interviews here on Gayming Magazine.
All this goes to help make the world better for marginalized people, which we should all celebrate. After all, a rising tide lifts all boats, and while rainbow colors and a whole month are beautiful, LGBTQ+ people face many difficulties throughout the world even in 2021.
But through events like this, we can all find ways to help and to celebrate together