RPG Accessories: D&D With Pride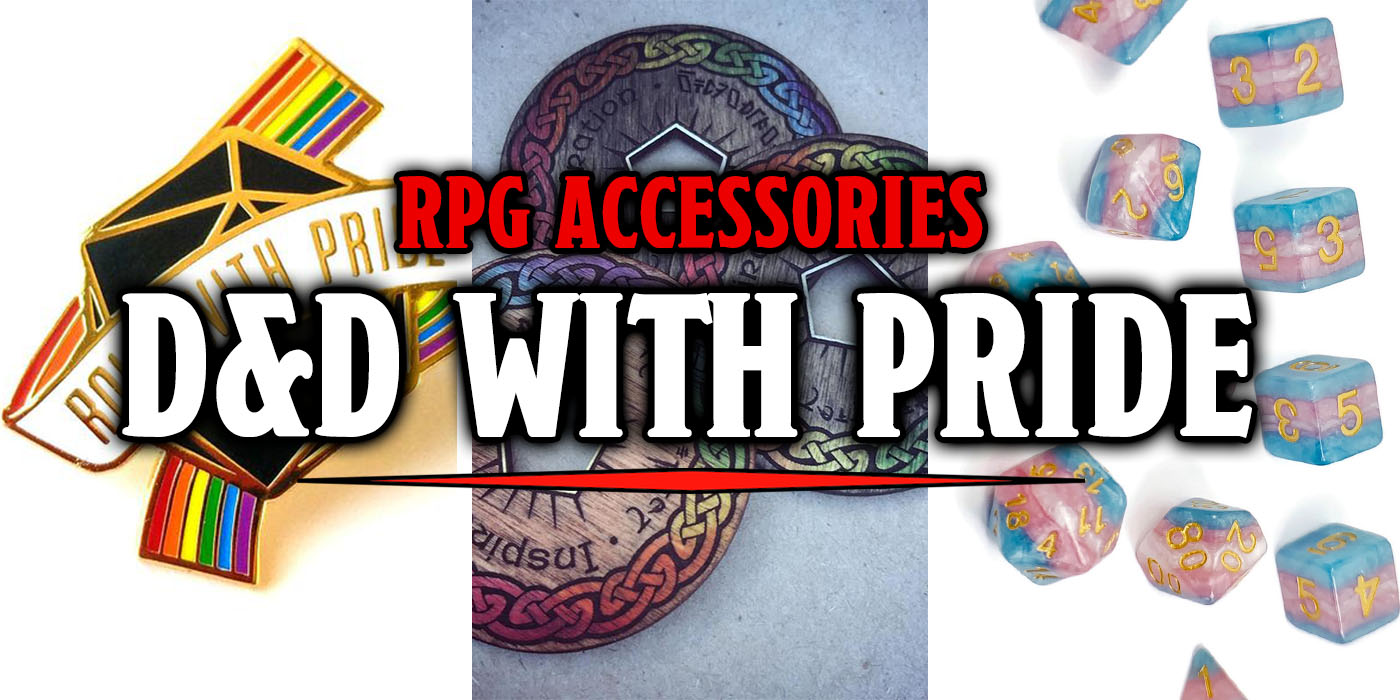 Pride month may be almost over, but there's never a bad time to add a few more multicolored accessories to your gaming table.
Keep the celebration going all year 'round with some of these Pride RPG Accessories. As always, links for shops are provided in the item title.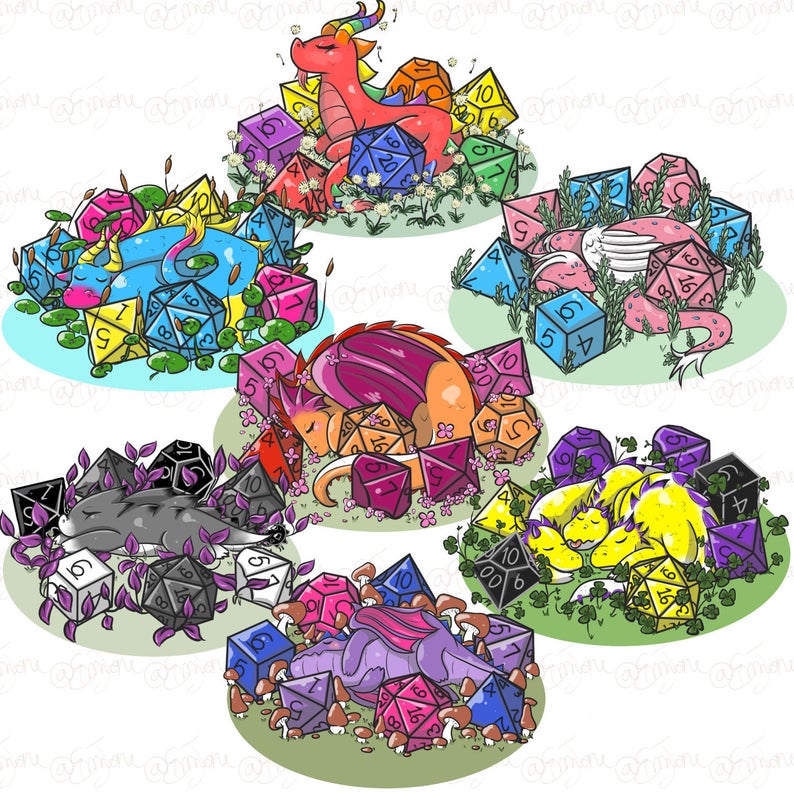 If you suffer from a plain-looking D&D notebook, water bottle, tablet case, or whatever other mono-color item you bring to game night, you have a spot that could benefit from one of these dragon stickers. Each sleepy little dragon hoard is themed after a different pride flag so you can pick the dragon for you, or get the entire set so none of your dragon friends are ever lonely. Plus, doesn't the dragon hoard of dice speak to every tabletop gamer regardless of identity?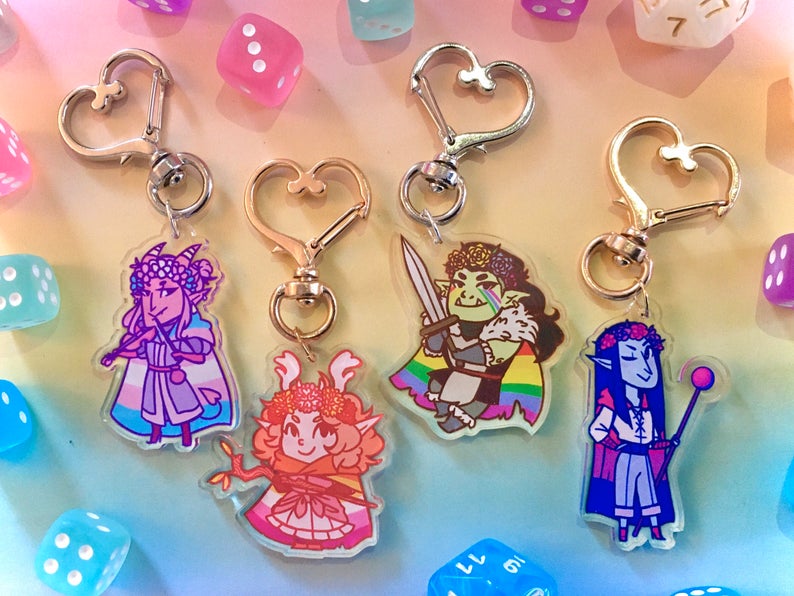 Whether you're in need of a new keychain, some charms for your D&D bag, or like to display acrylic charms on the wall like me, this party is going to bring a well-rounded collection of adventuring skills and vibrant colors into your life. There's a gay orc barbarian, a lesbian gnome druid, a trans tiefling bard, and a bi elf wizard, so you can choose the party member that speaks to you. But honestly, I bet they do their best adventuring when they're all together.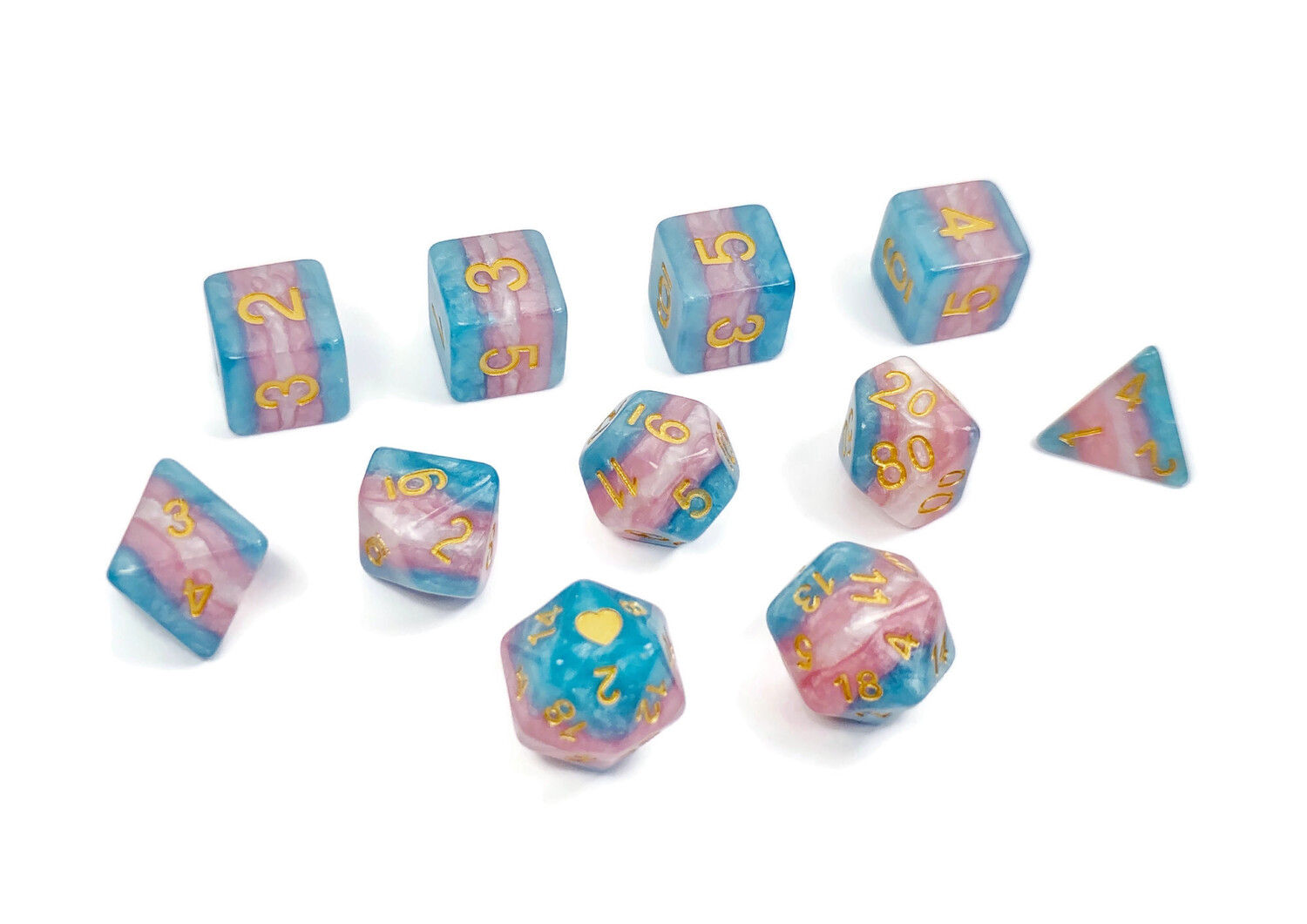 This definitely isn't the first time I've recommended Heartbeat dice, but honestly, we can't say enough nice things about them. A huge collection of LGBTQ+ dice with a ton of choices for flags and opacity levels, as well as other D&D accessories, and con mystery boxes. Heartbeat started as nice dice and has grown exponentially. They're Queer and BIPOC owned, known for giving a portion of their sales to LGBTQ+ charities such as Howard Brown Health and The Trevor Project, and have simply top-quality dice. Plus, if you're looking for something a little different they also have BLM dice and anime dice, as well as new designs cooking up all the time.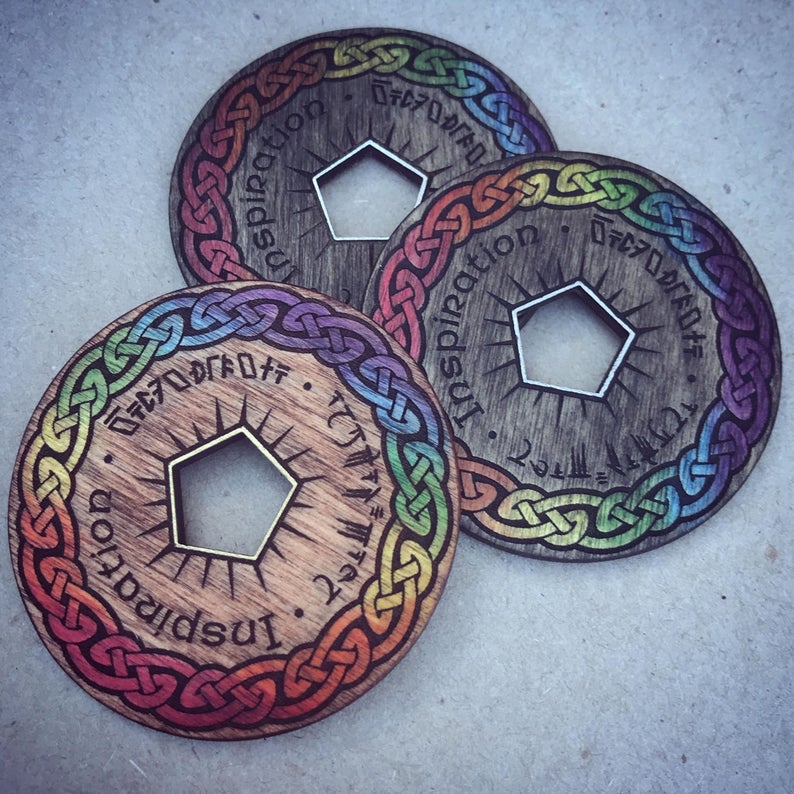 Subscribe to our newsletter!
Get Tabletop, RPG & Pop Culture news delivered directly to your inbox.
Does the bard ever give your character inspiration and you immediately forget, or even if you do remember you're not sure which dice worth of inspiration you've been gifted? We've all been there. There's a lot happening at the table, and something things like inspiration or that perfect feat that you should have used just slips through the cracks until the moment combat is over. These inspiration tracker tokens make it nearly impossible to forget that you have a boost waiting for you as the rainbow-painted disk sits directly on your character sheet.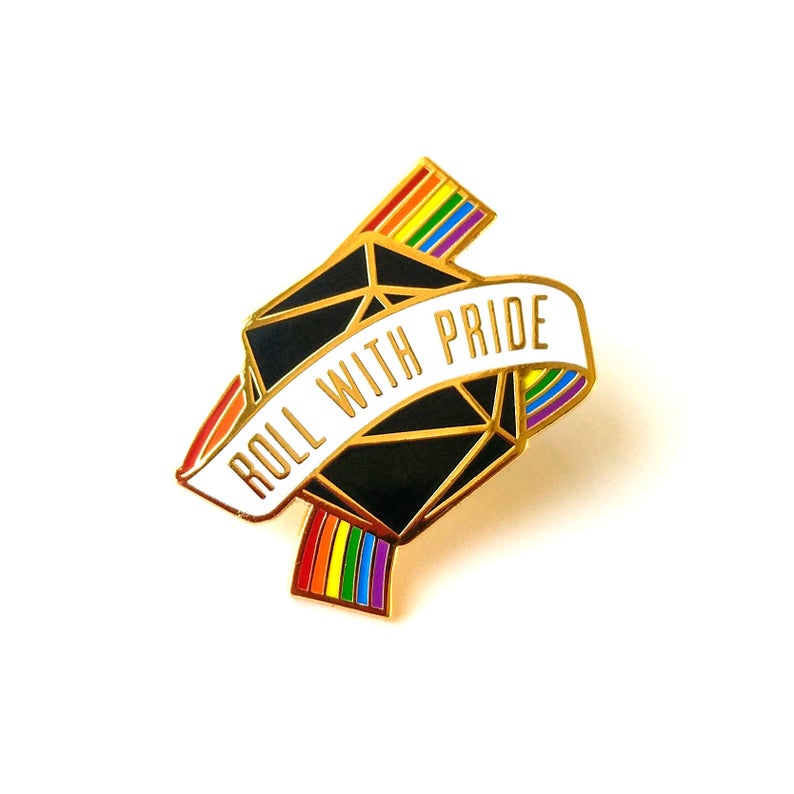 For some reason, the intersection of nerds and LGBTQ+ folks creates a perfect storm of people who love enamel pins. Whether you have a pin jacket or an ita bag or both because you ran out of room on one of those long ago, enamel pins are always a fun and cute way of showing off a little bit of your personality. So why not pick up this one that says, "I'm here to play D&D and enjoy pride month and I'm not out of either yet!"
Do you have any pride or rainbow-themed D&D gear? Will any of our top picks make your shopping list? Do you prefer loud pride accessories or more subtle ones? Let us know in the comments!
Happy Adventuring!