'The Bad Batch's Hunter & Echo Are Here to Battle Your Imperial Figs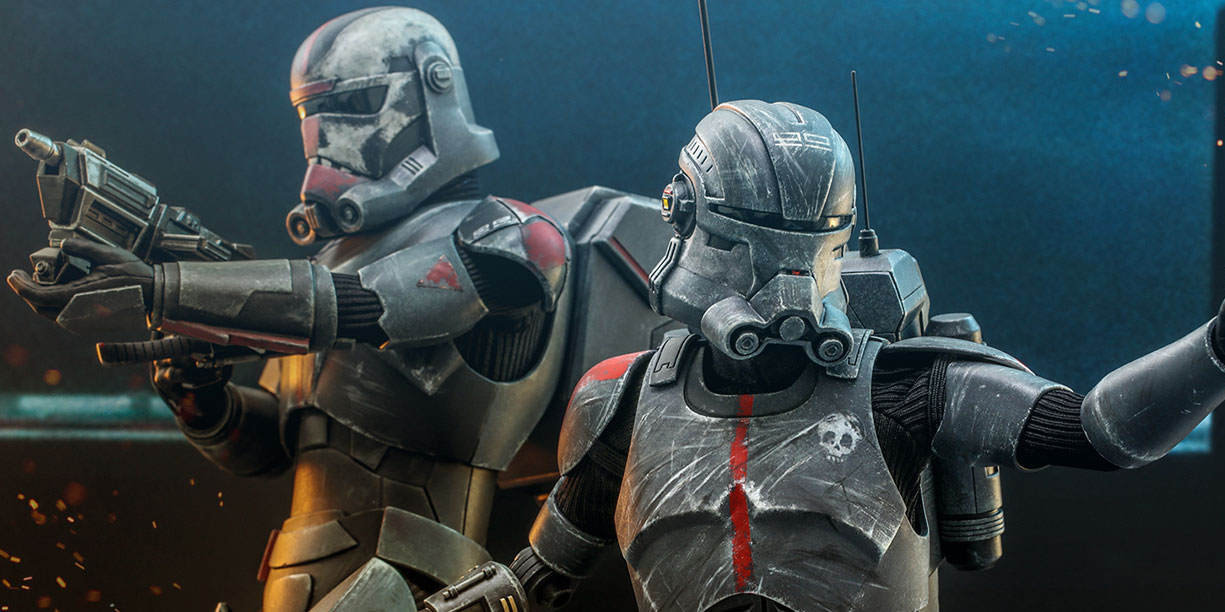 The first two members of the Bad Batch have gotten fantastically detailed Hot Toys figs.
The crew of misfits is the result of Kaminoan experiments to create specialist clones – a tracker, a sniper, a strategist, a wrecking ball, and a recon specialist. Their place in the Empire's forces didn't pan out and they are currently on the run and their own mission. You can catch up with them on their Disney+ series.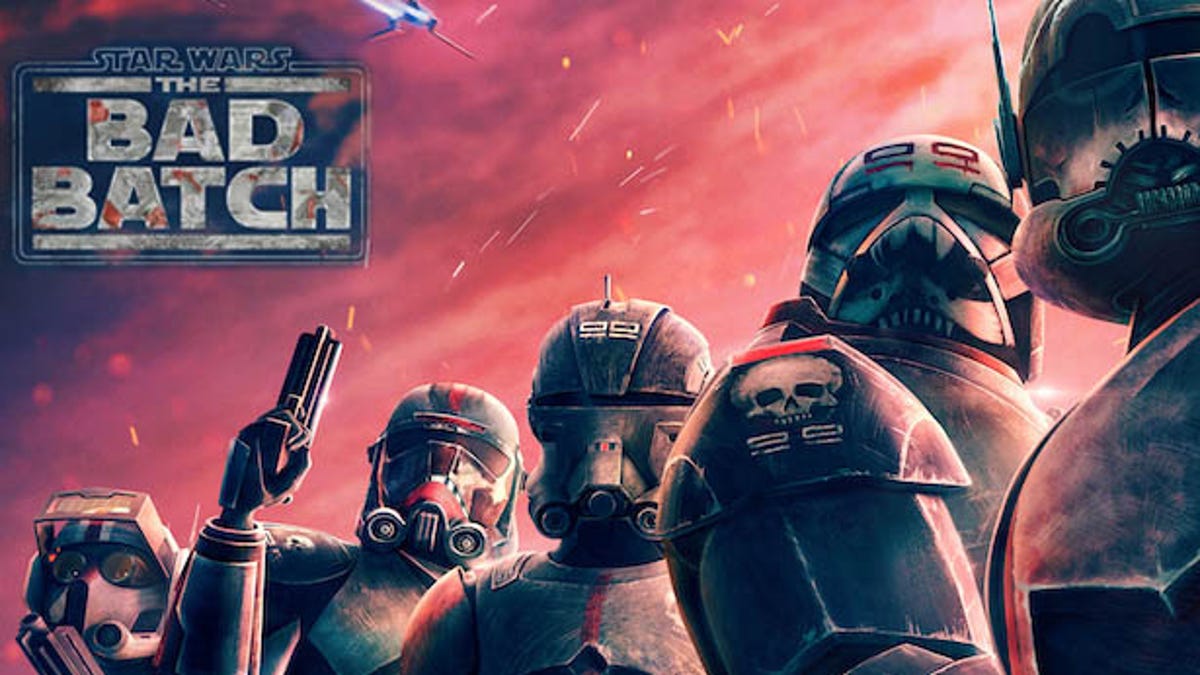 Don't worry – Wrecker, Tech, and Crosshair are in the works. Both figs come with interchangeable hand-painted bare and helmeted heads, custom-designed Clone Force 99 armor and backpacks, and specially designed display bases. Pre-orders are open now and they're expected to ship between July and September 2022.
Bad Batch: Echo – $285
Approximately 11.8″ (30 cm) tall
Helmet with weathering effects
Body with over 29 points of articulations
Articulated robotic legs
Five interchangeable mechanical right arms
Three interchangeable gloved left hands
Armor with red markings, special signet, and weathering effects
Multi-textured fabric under-suit
Belt with pouches, attached skirts, and pistol holster
Blaster pistol
Military backpack
Figure stand with Star Wars logo, character nameplate, and graphic card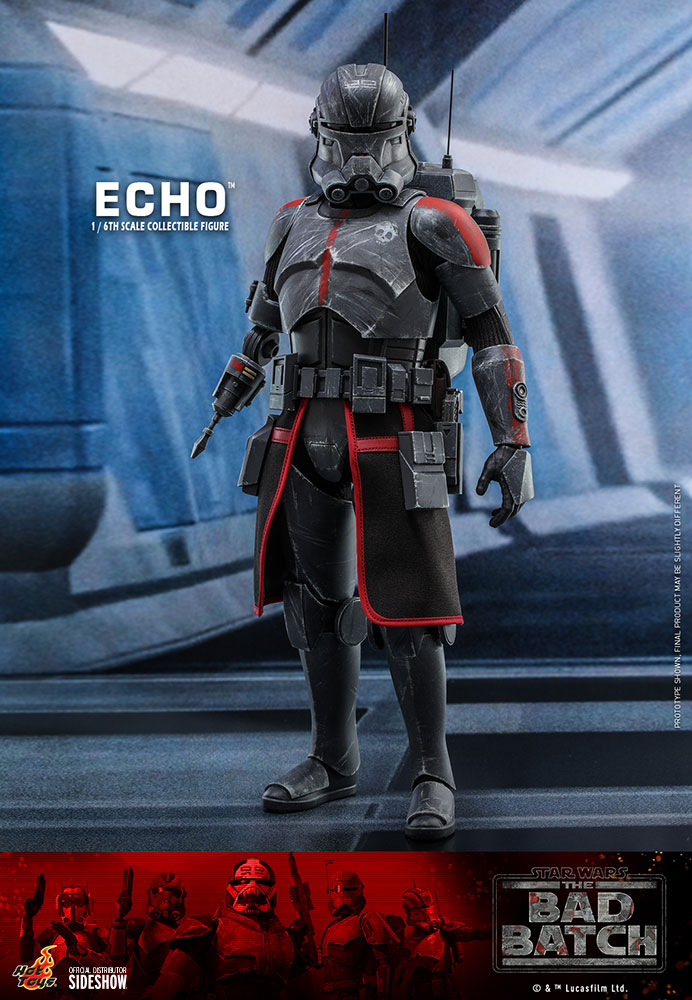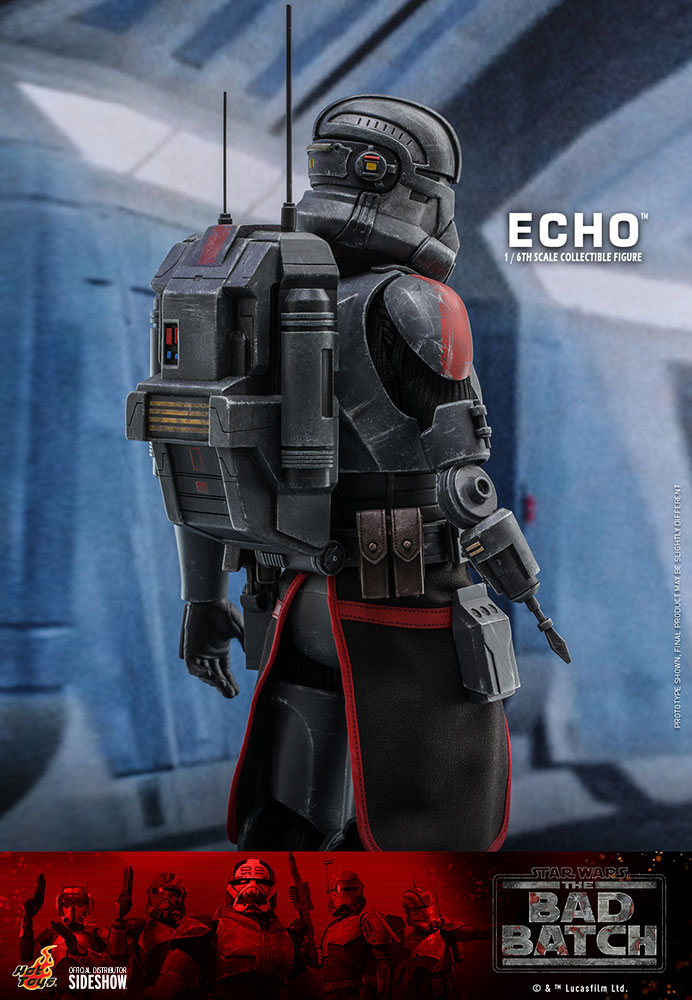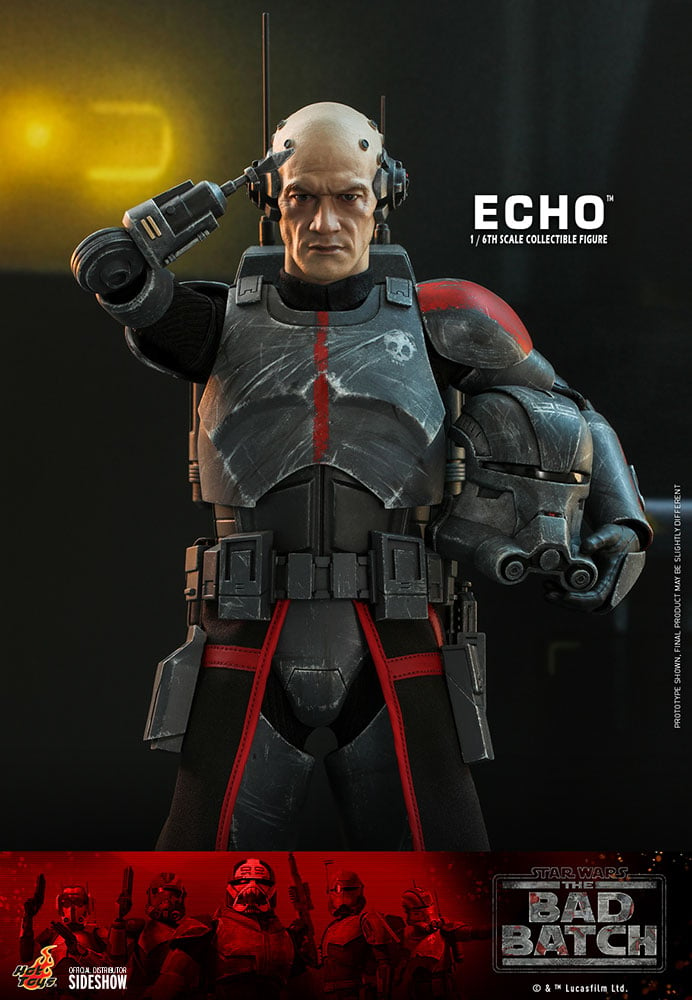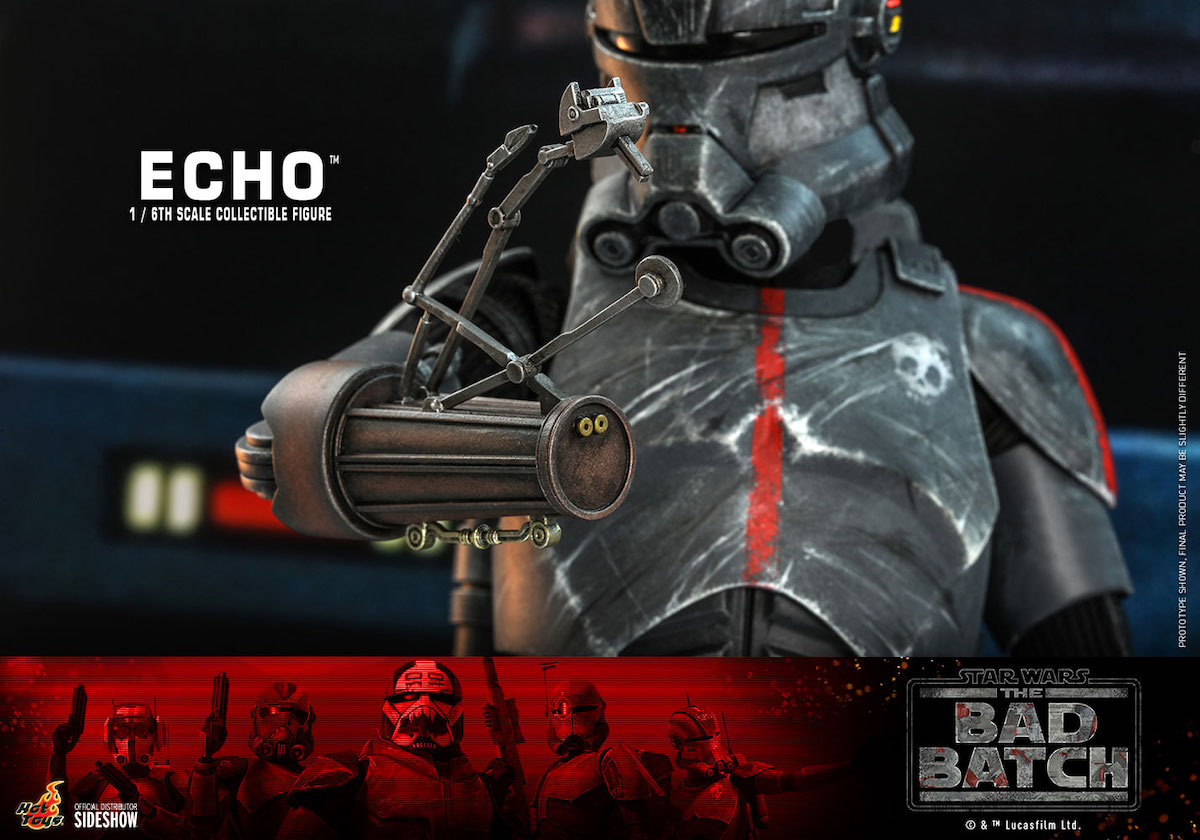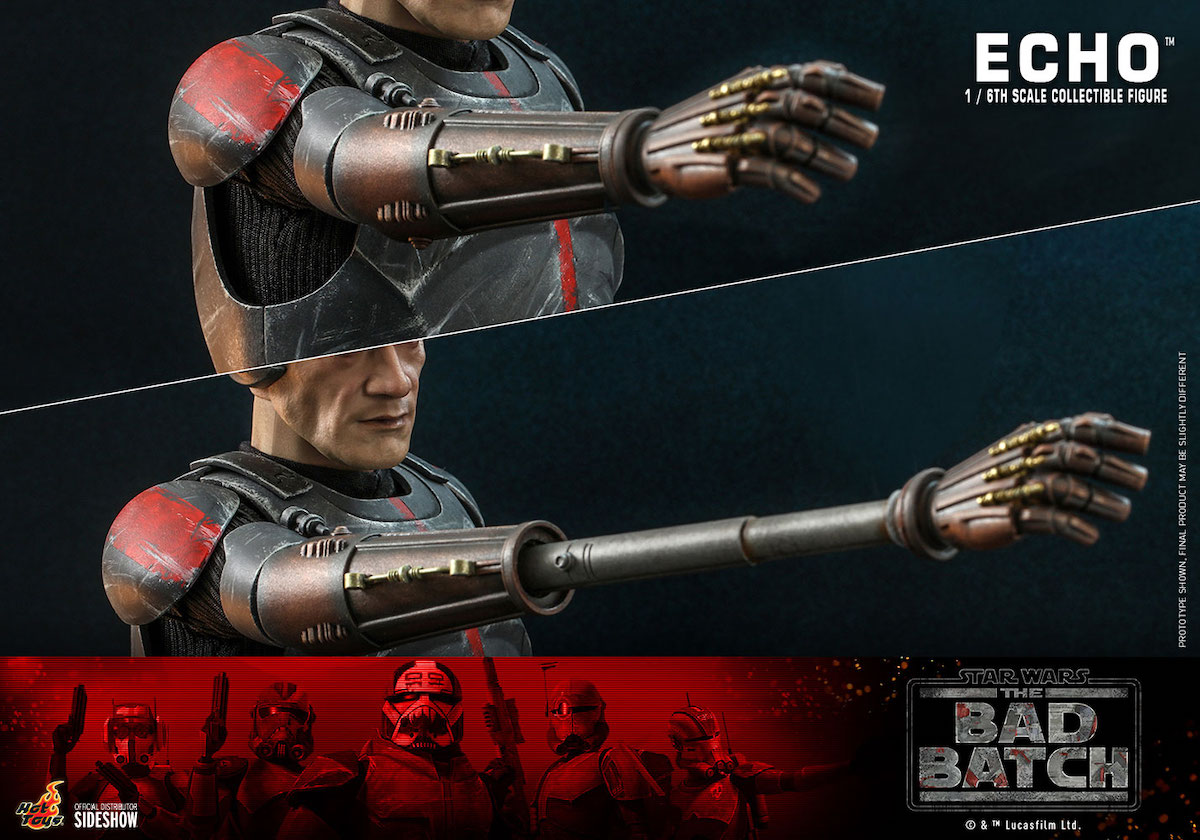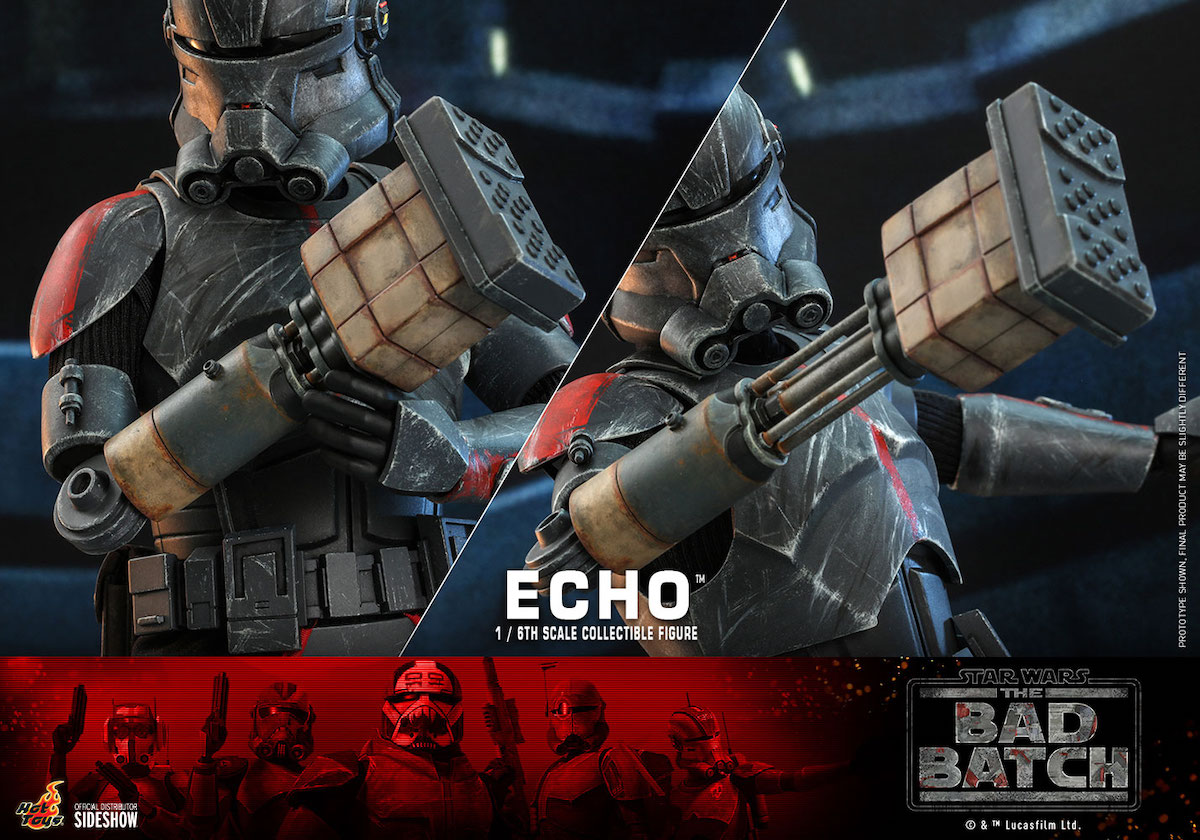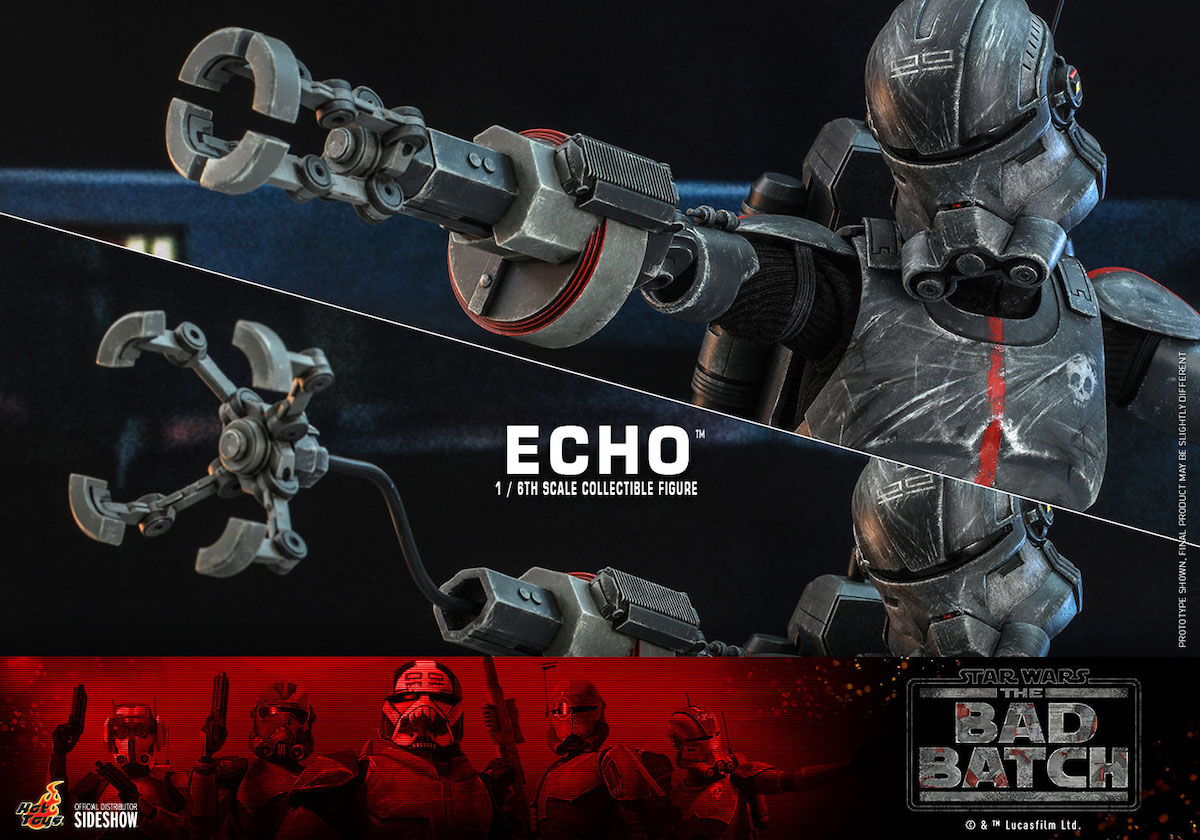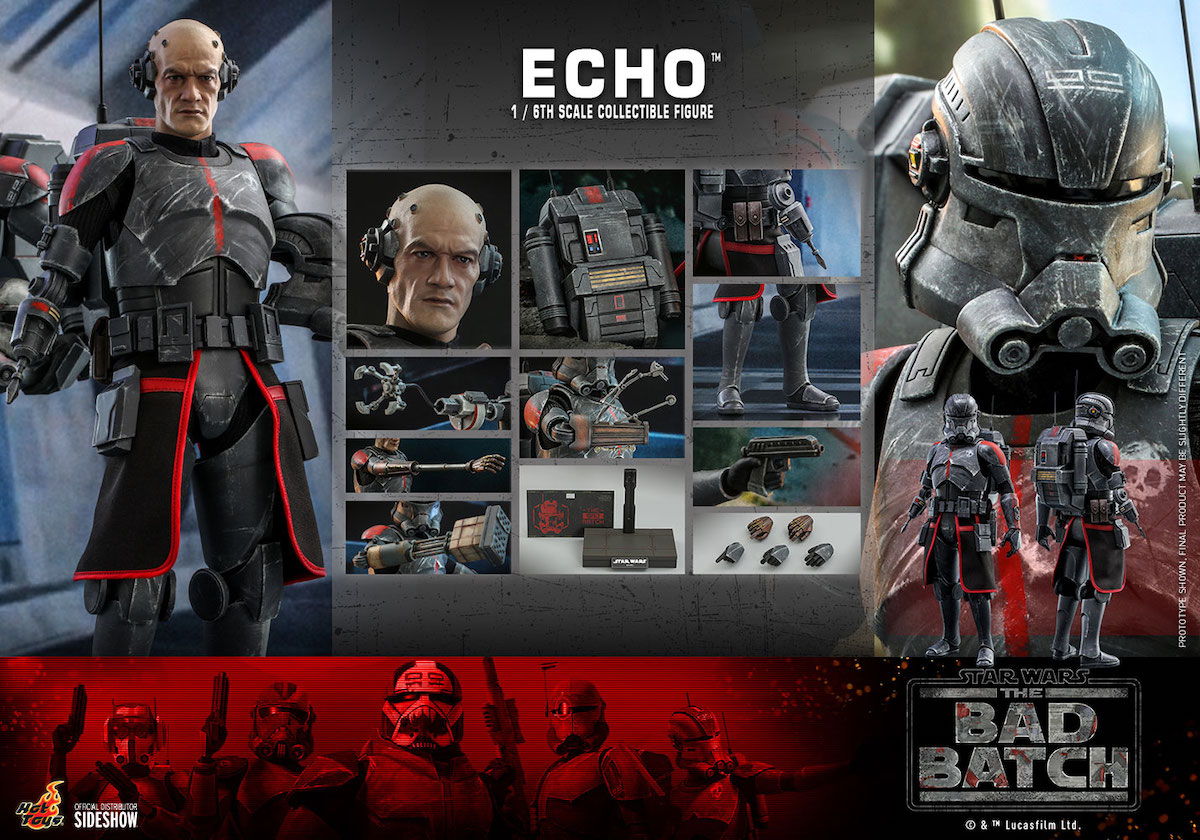 Subscribe to our newsletter!
Get Tabletop, RPG & Pop Culture news delivered directly to your inbox.
Bad Batch: Hunter – $250
Approximately 11.8″ (30 cm) tall
Body with over 30 points of articulations
Each piece of head sculpt is specially hand-painted
New head sculpt with tattoos and bandana
Helmet with weathering effects
Six interchangeable gloved hands
Specially painted armor with Pistol holster
Multi-textured fabric under-suit
Blaster rifle, blaster pistol, dagger, two thermal detonators
Military backpack (equipped with magnetic function)
Figure stand with Star Wars logo, character nameplate, and graphic card