'The Boys' New Supe Revealed – Check Out Jensen Ackles as Soldier Boy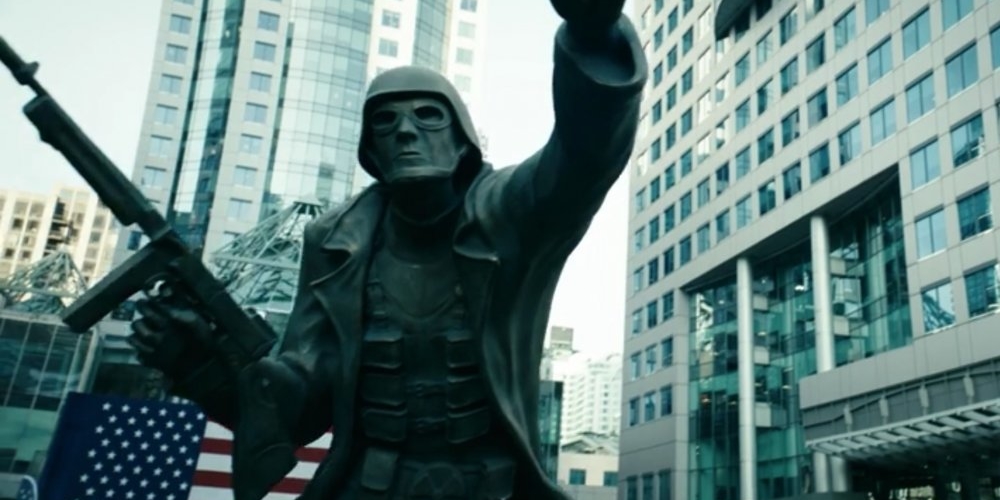 Amazon has dropped our first look at one of the major additions to The Boys season three: Soldier Boy.
We got a static, bronze introduction to the character in season two. In the comics he's a member of Payback and an aspiring Seven member, Soldier Boy has super-soldier level powers, is super fast, and is handy with a shield (yes, he is a parody of that Marvel guy). He's also a coward that sucks up to the supes he wishes he could be.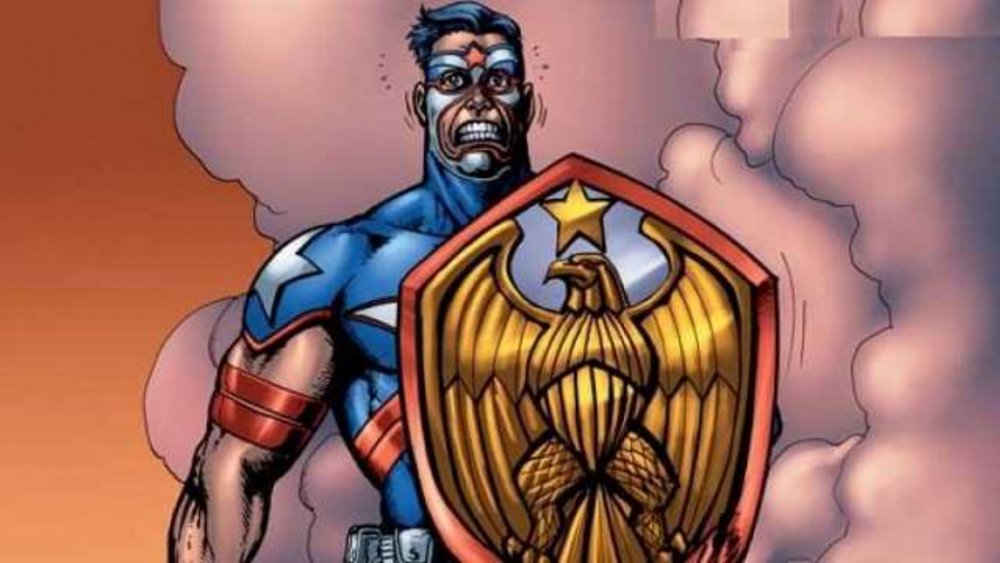 According to show creator Eric Kripke, Soldier Boy is being portrayed very differently in the show. Expect something more like the first version of Soldier Boy with some stat upgrades – stronger, more assertive, and more of a threat than the character in the comics. Someone that can go toe-to-toe with Homelander. Kripke spoke more about the re-design in the suit reveal.
"When I cast Jensen as Soldier Boy, the first thing I said was, 'I'm most excited for you, because of the amazing process you'll go through with [Laura Jean Shannon], our Super Suit designer. It took six months but the experience surpassed Jensen's expectations. LJ has made a work of art that tips its hat to the WWII Soldier Boy from the comics, while taking it in a sleek new direction. And if you think the photos are cool, just wait till you see Jensen in action. It's one of my very favorite suits."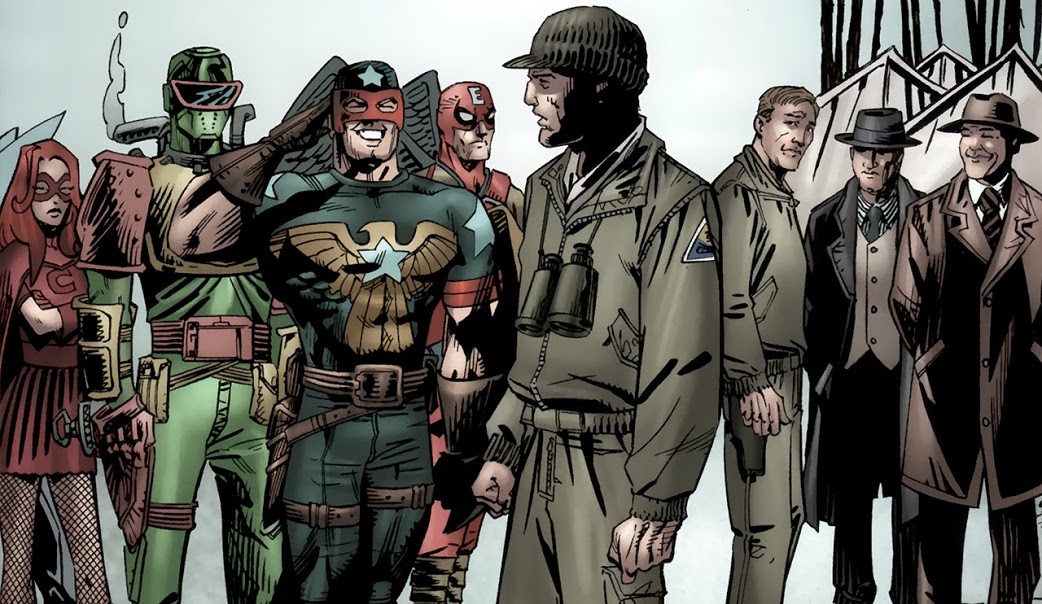 The suit was designed by concept artist Greg Hopwood and Super Suit designer Laura Jean Shannon.
"Soldier Boy is the original badass. Our goal was to highlight a bygone era of overt masculinity and grit. With that pedigree we dove headfirst into baking in an all-American quality grounded in a military soldier's practicality with a heavy dose of old school cowboy swagger. We knew that the actor had to have Steve McQueen looks and chops with a John Wayne attitude, luckily Jensen Ackles embodies all of that."
As you can see, it's a bit more subdued and modern but it's got the hallmarks of the comic's suit. It has an older school look with the baggier tech/military pants instead of the skin-tight stuff that the Seven currently wears – it fits well with the universe they've created.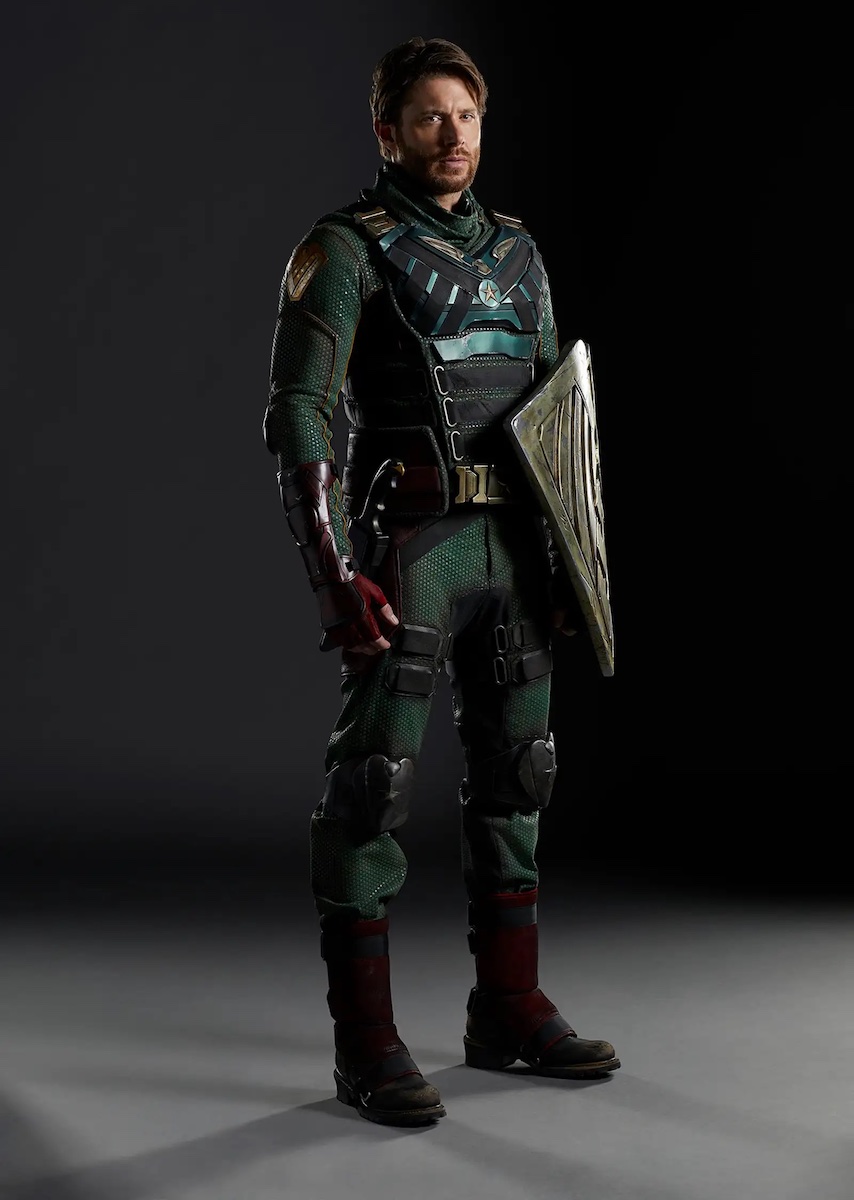 Those that are alive are returning – Karl Urban, Jack Quaid Laz Alonso, Karen Fukuhara, Tomer Kapon, Antony Starr, Erin Moriarty, Jessie T Usher, Nate Mitchell, Chace Crawford, Dominique McElligott, Claudia Doumit, and Giancarlo Esposito. Jensen Ackles as Soldier Boy isn't the only addition; Katia Winter is playing Little Nina.
A release date hasn't been set, but the crew is in the midst of filming right now. I'm hoping for next summer.
Subscribe to our newsletter!
Get Tabletop, RPG & Pop Culture news delivered directly to your inbox.