Warhammer+ Revealed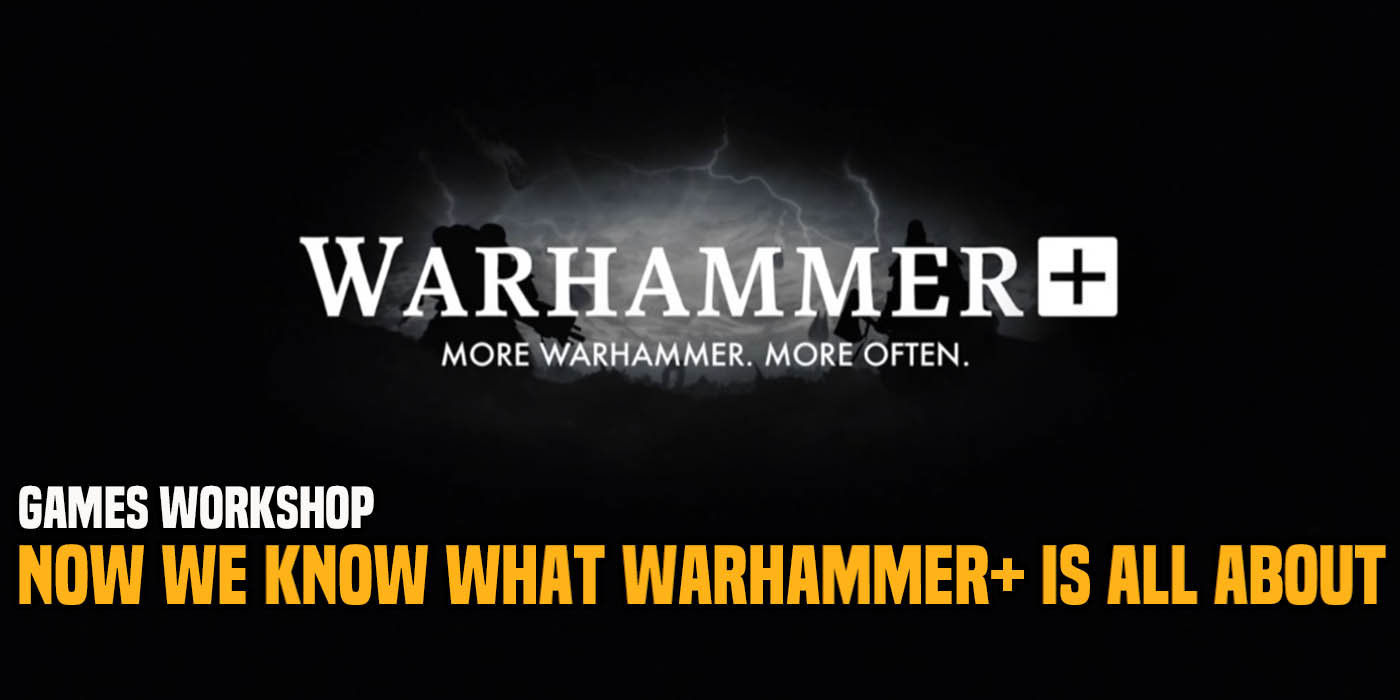 Now we know what Warhammer+ is and what's in it for fans. And how much this is going to cost you.
We got a ton of amazing reveals for Warhammer+ and lots of questions answered. So let's dive right in and talk about what Warhammer+ will be giving its subscribers. And it's quite impressive. Check this stuff out: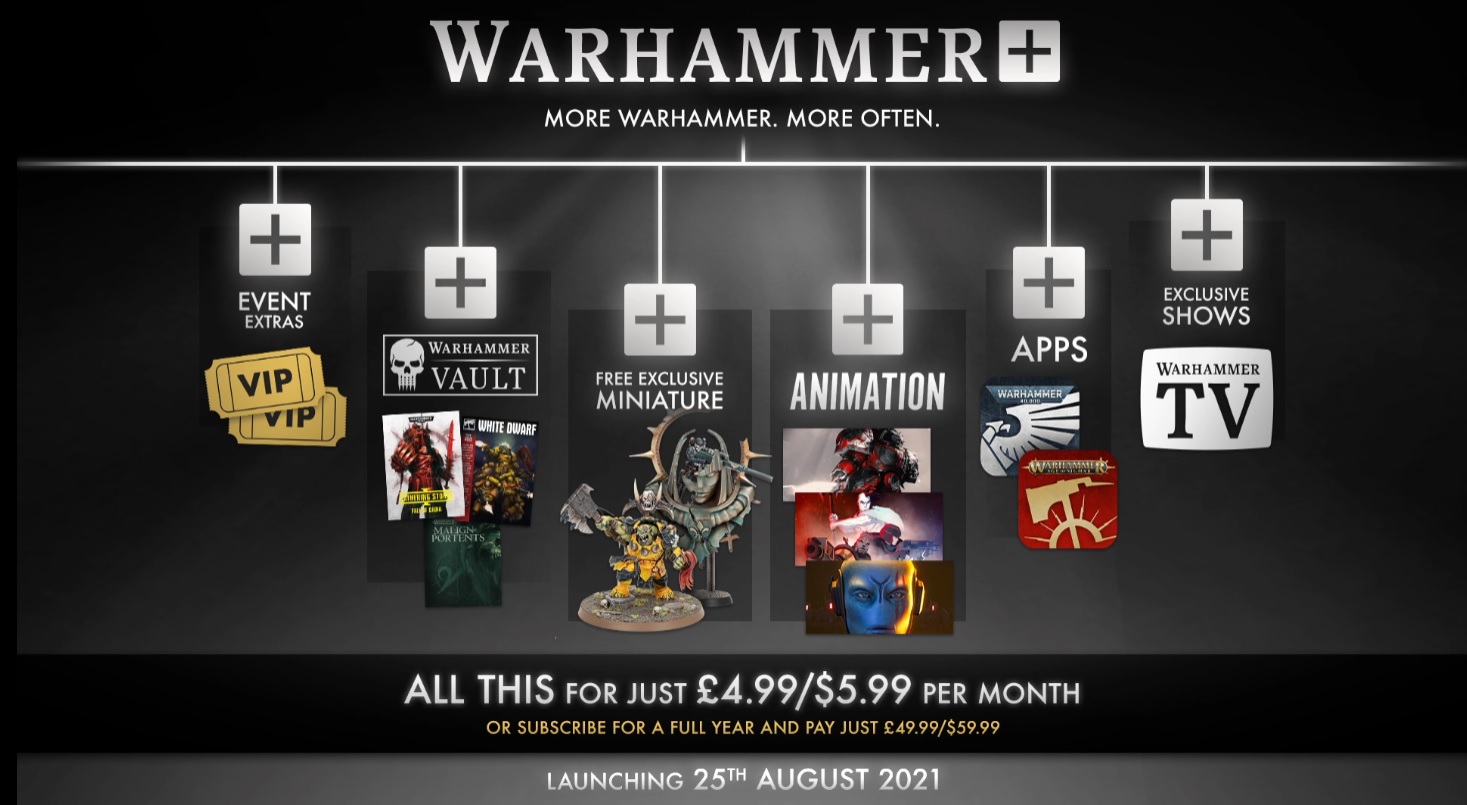 Free Miniatures
Everyone who subscribes for a year will get a miniature and you'll be able to purchase the other option as well.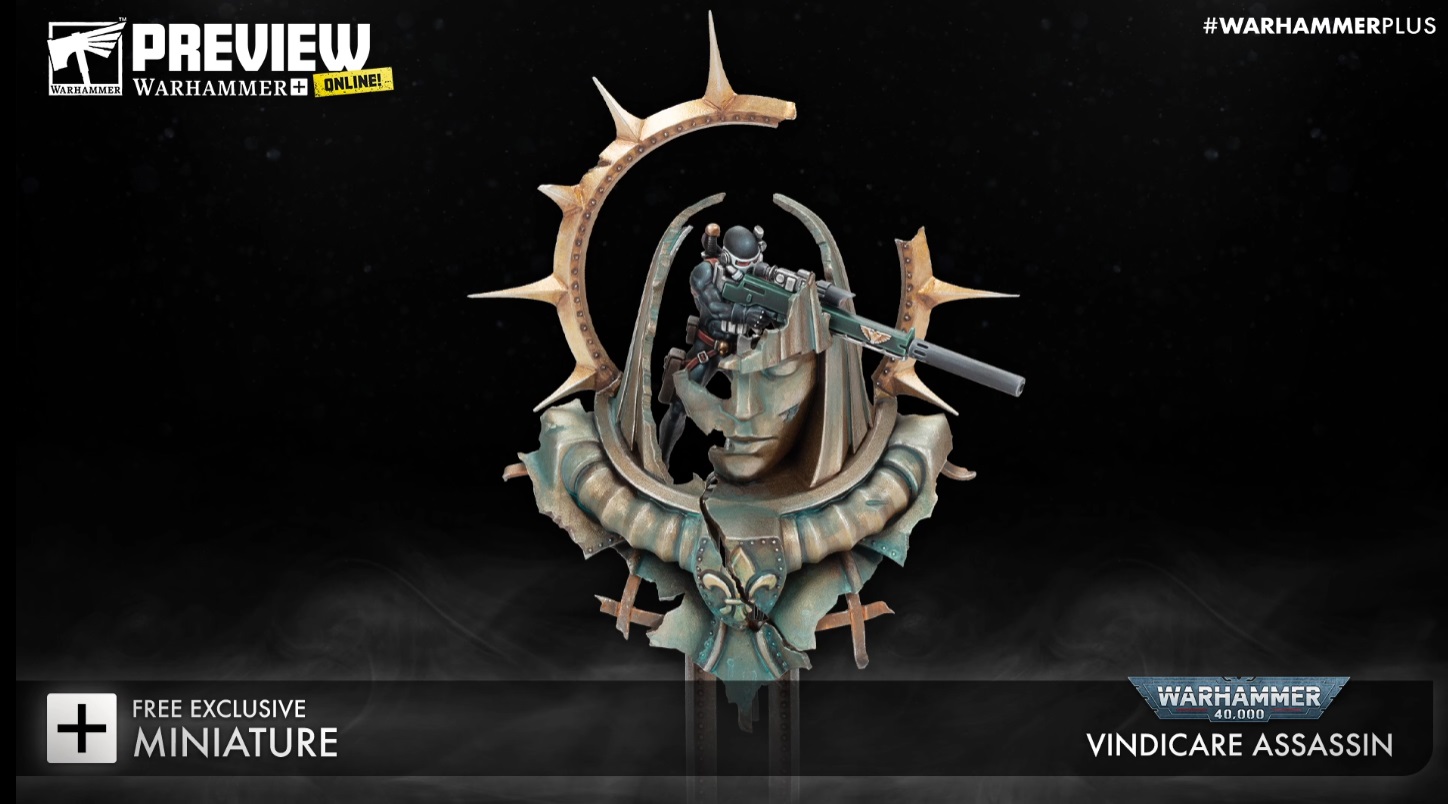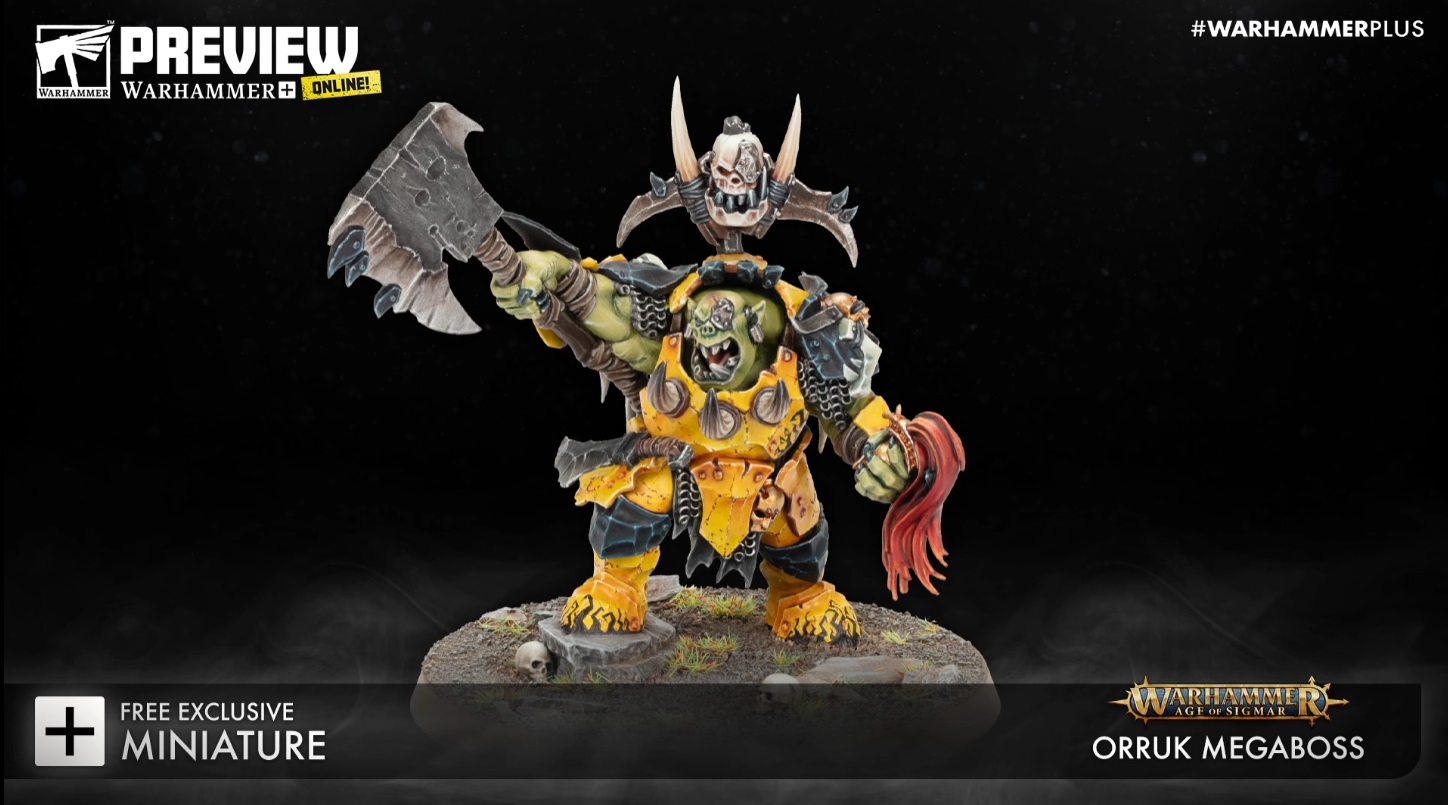 There are more miniatures planned beyond the first year as well.
Launch Day Animations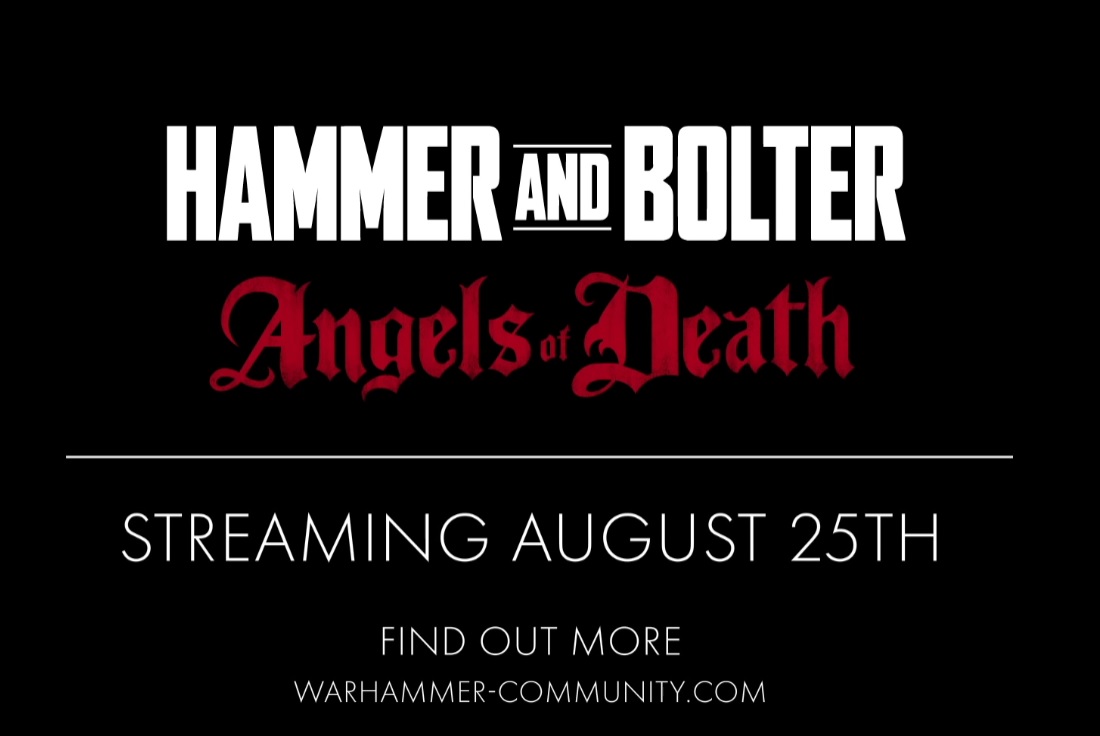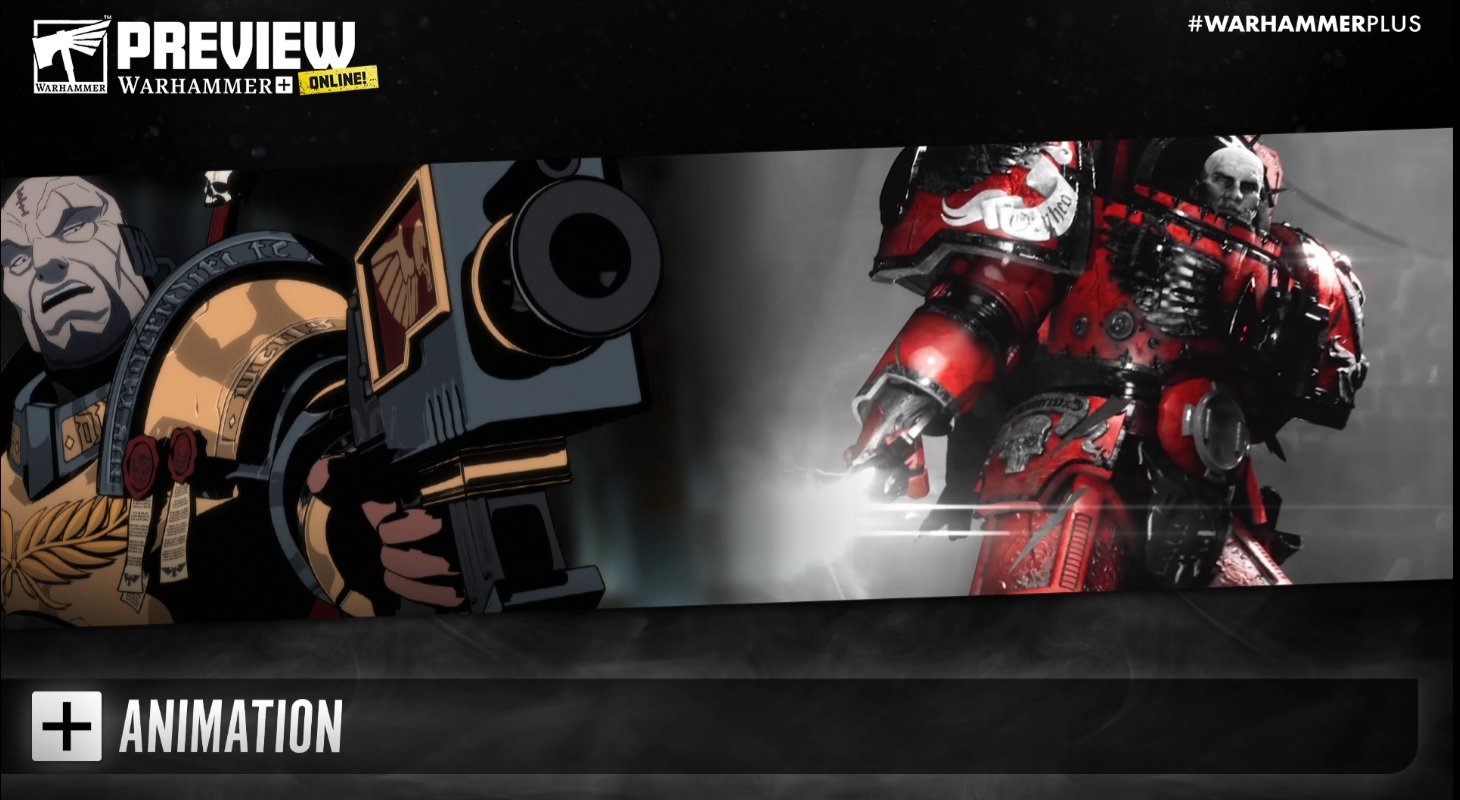 Hammer and Bolter and also Angels of Death. Show lengths for these two shows are about 10-15 minutes. It varies by episode. They are planning to release content regularly (Wednesdays).
And these are just the launch day Animations – lots more are on the way!
New Shows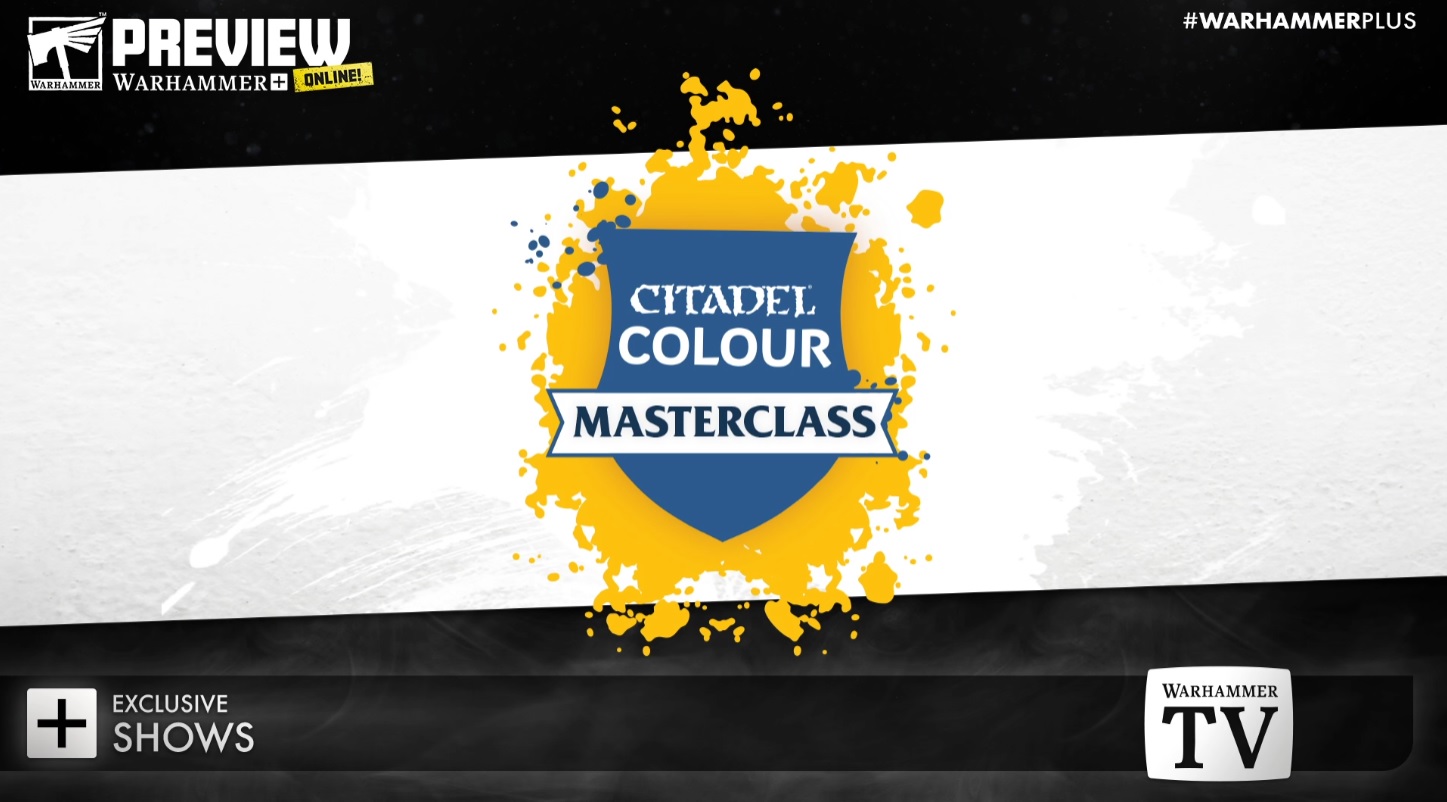 Subscribe to our newsletter!
Get Tabletop, RPG & Pop Culture news delivered directly to your inbox.
Citadel Master Class – New Painting show and will be included as part of your subscription. These shows will cover more advanced techniques and ways to "push your skills" and try new things. Think "Golden Daemon" style paint jobs. Nick and Peachy are still going to be doing their painting shows as well. That's good news for intro and beginning hobbyist. This show will be for taking your miniatures "to the next level" beyond parade ready.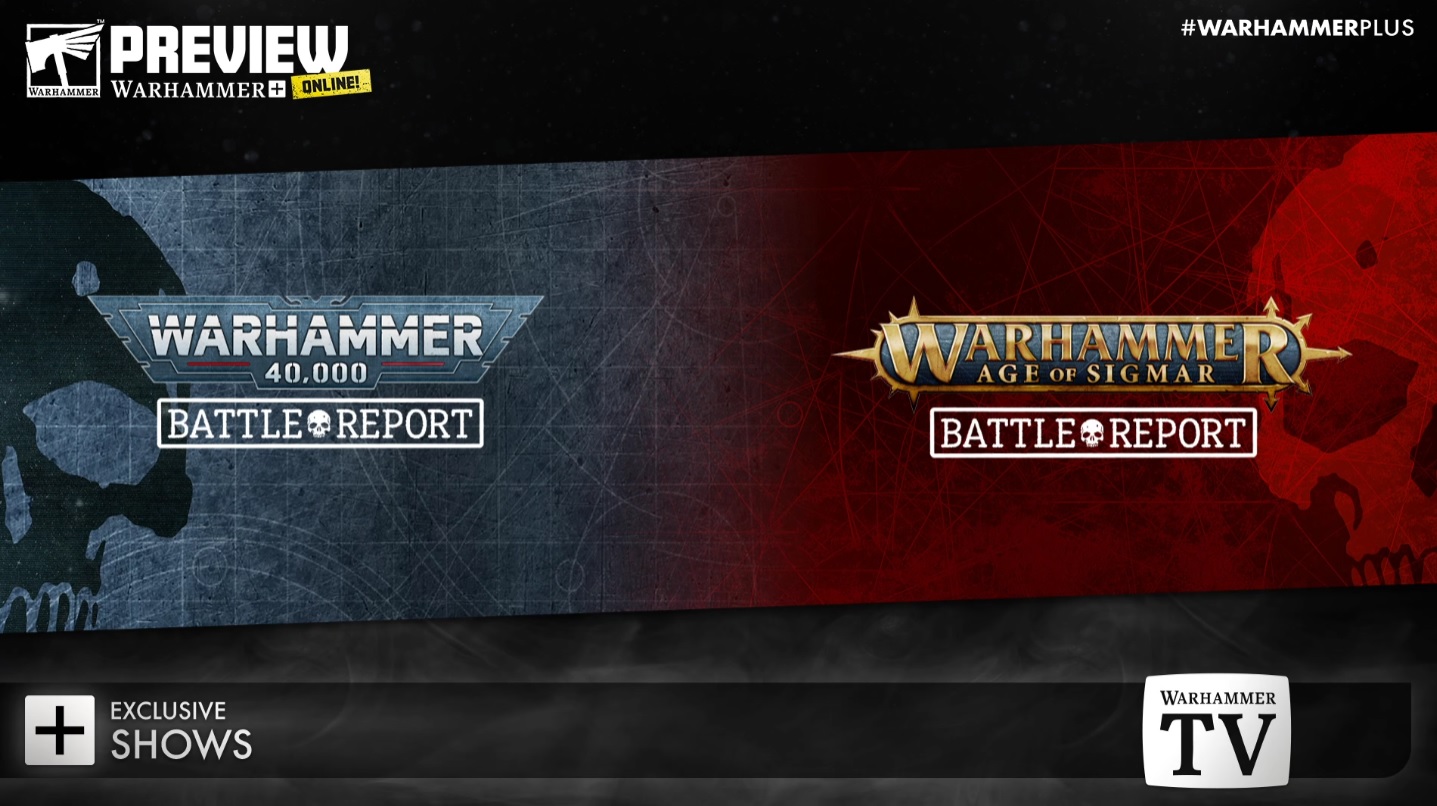 Battle Report – Exclusive Gaming Show on Warhammer+. Matched Play battles and also Narrative Games featuring specific battles from the lore recreated on the tabletop. The Matched Play games will feature tough lists and armies and they are also going to take fan suggestions for matches, too.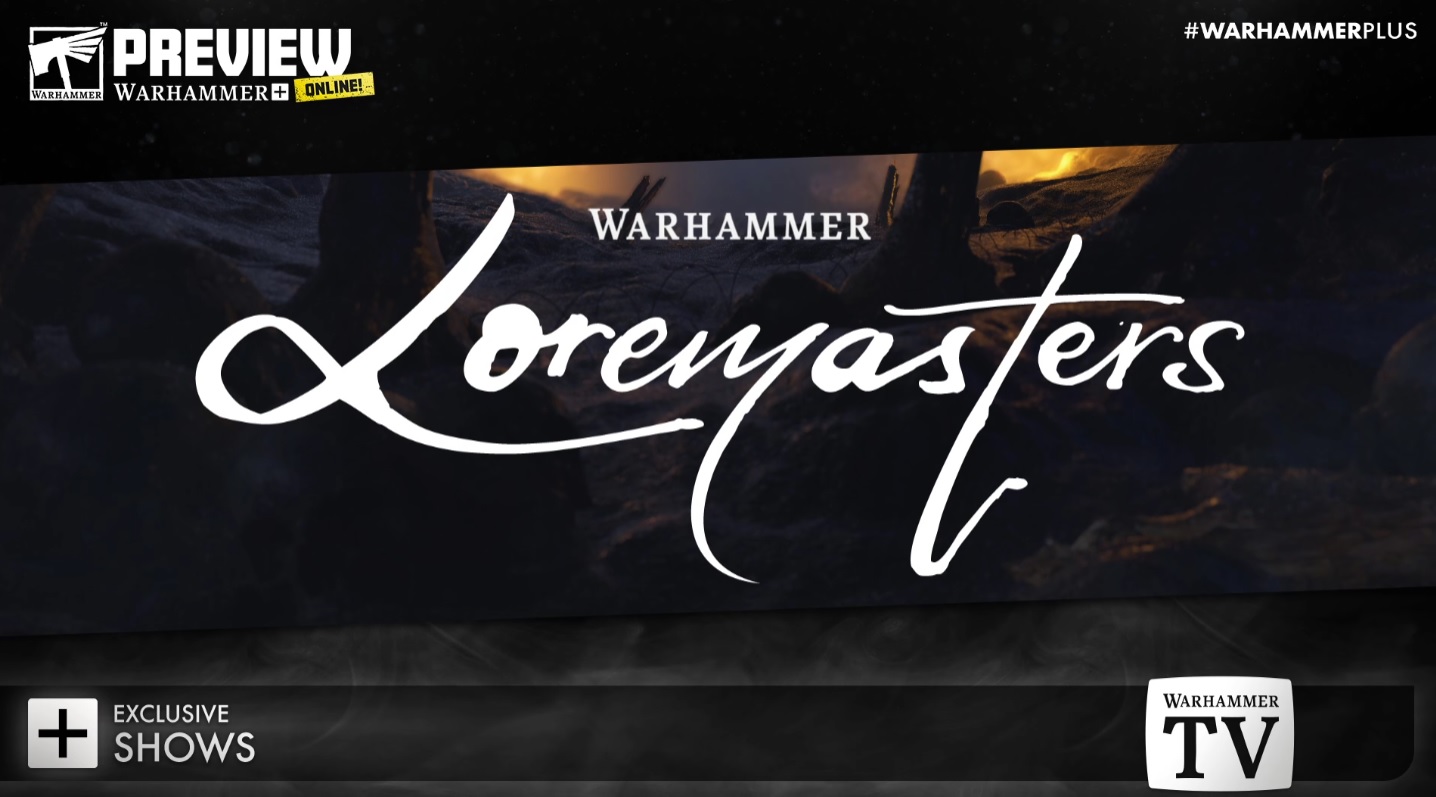 Loremasters – Deep dives into the official lore and presented by GW in great detail. This show will cover both 40k and AoS.
Apps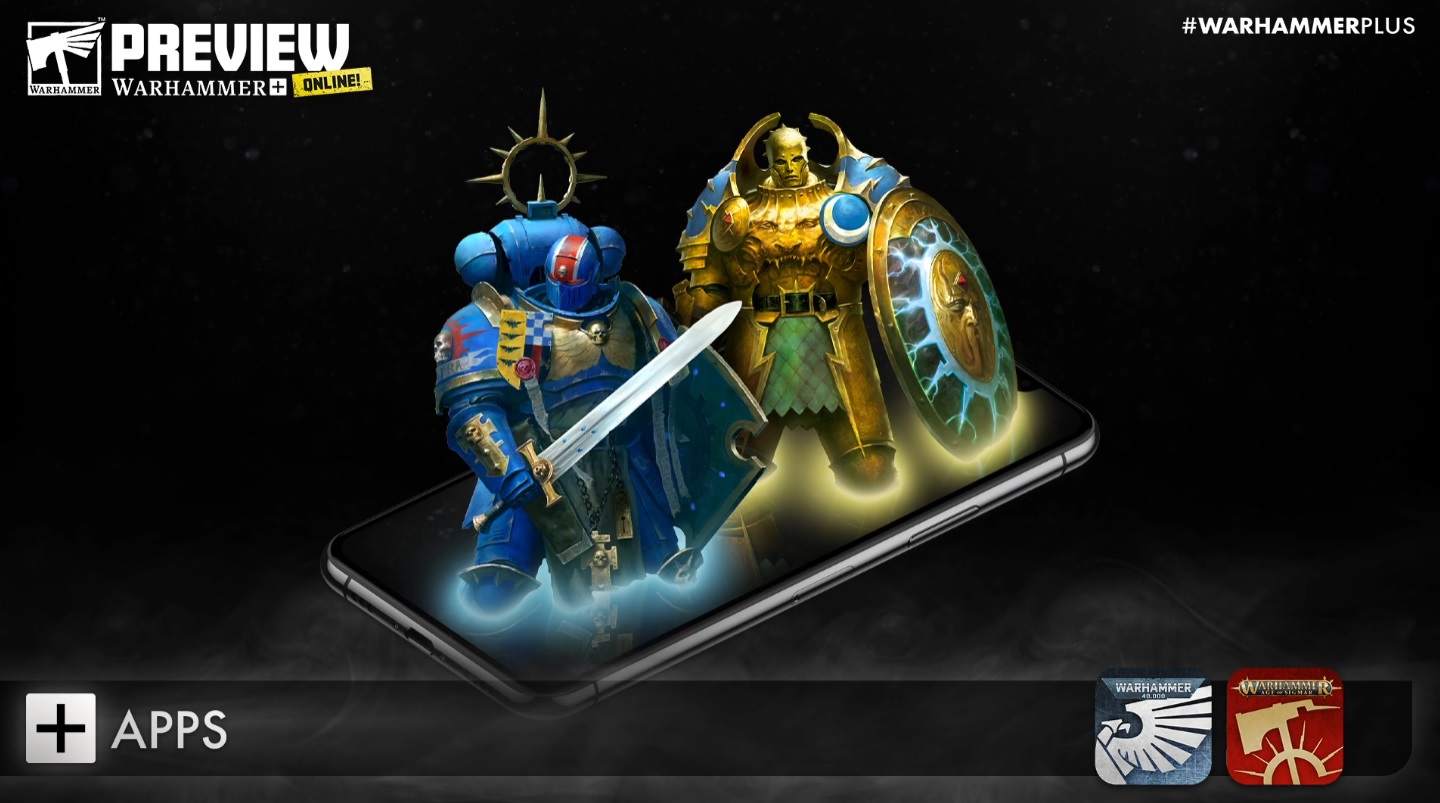 Both Warhammer: 40,000 App and a new AoS App will be included in the subscription to Warhammer+.  And more…
Warhammer Vault
Get ready to reach back into the old publications and books for 40k…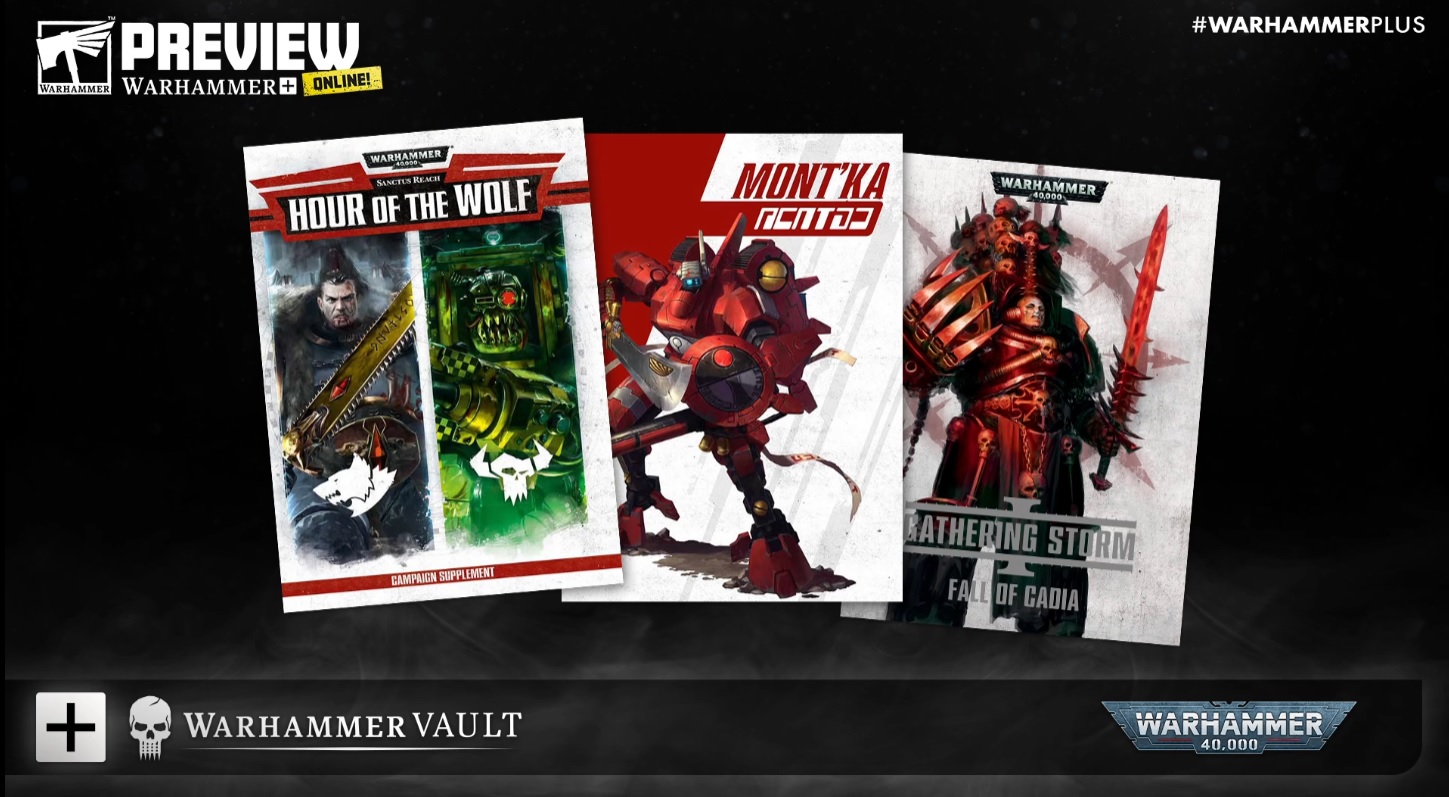 And Age of Sigmar…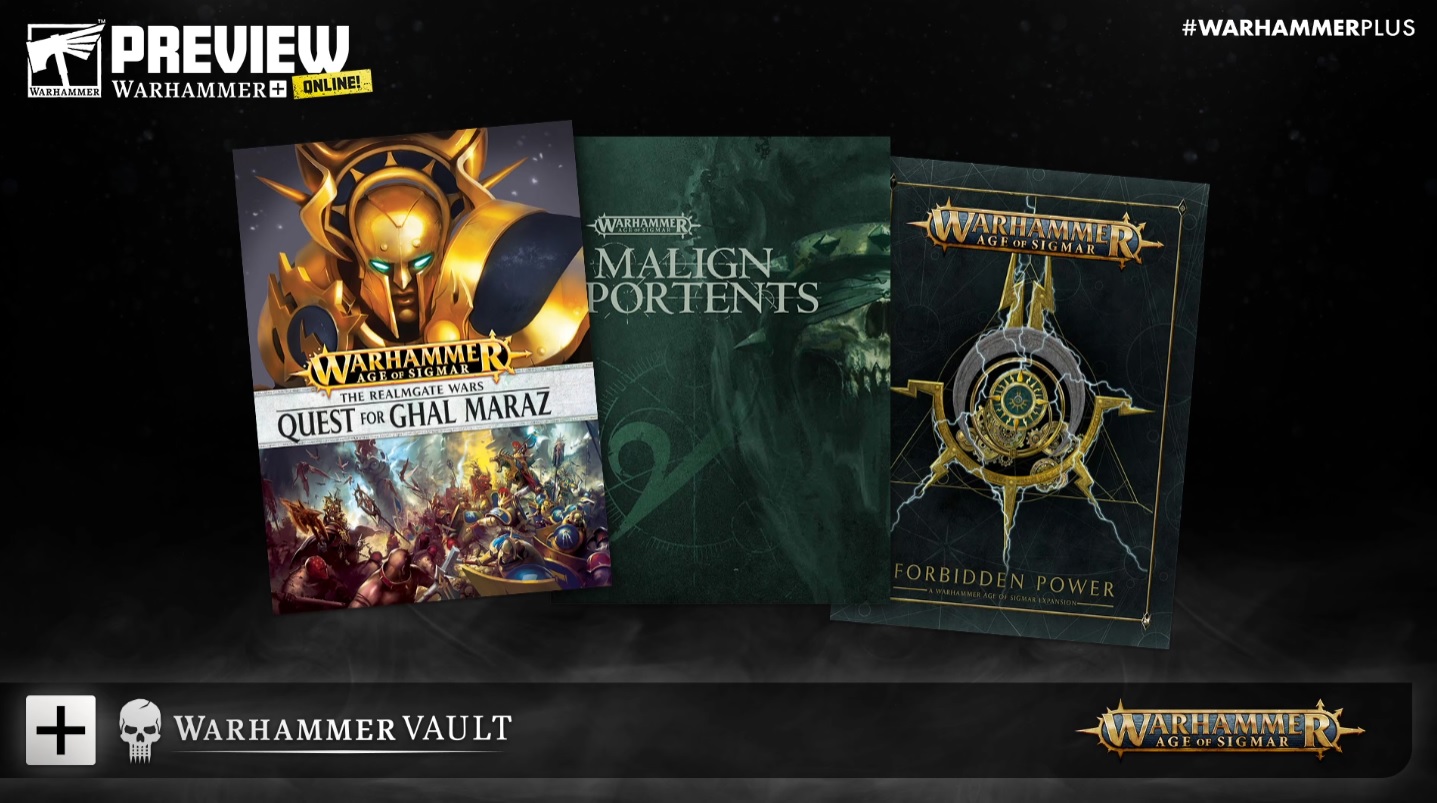 And also the entire 2020 back catalog of White Dwarf!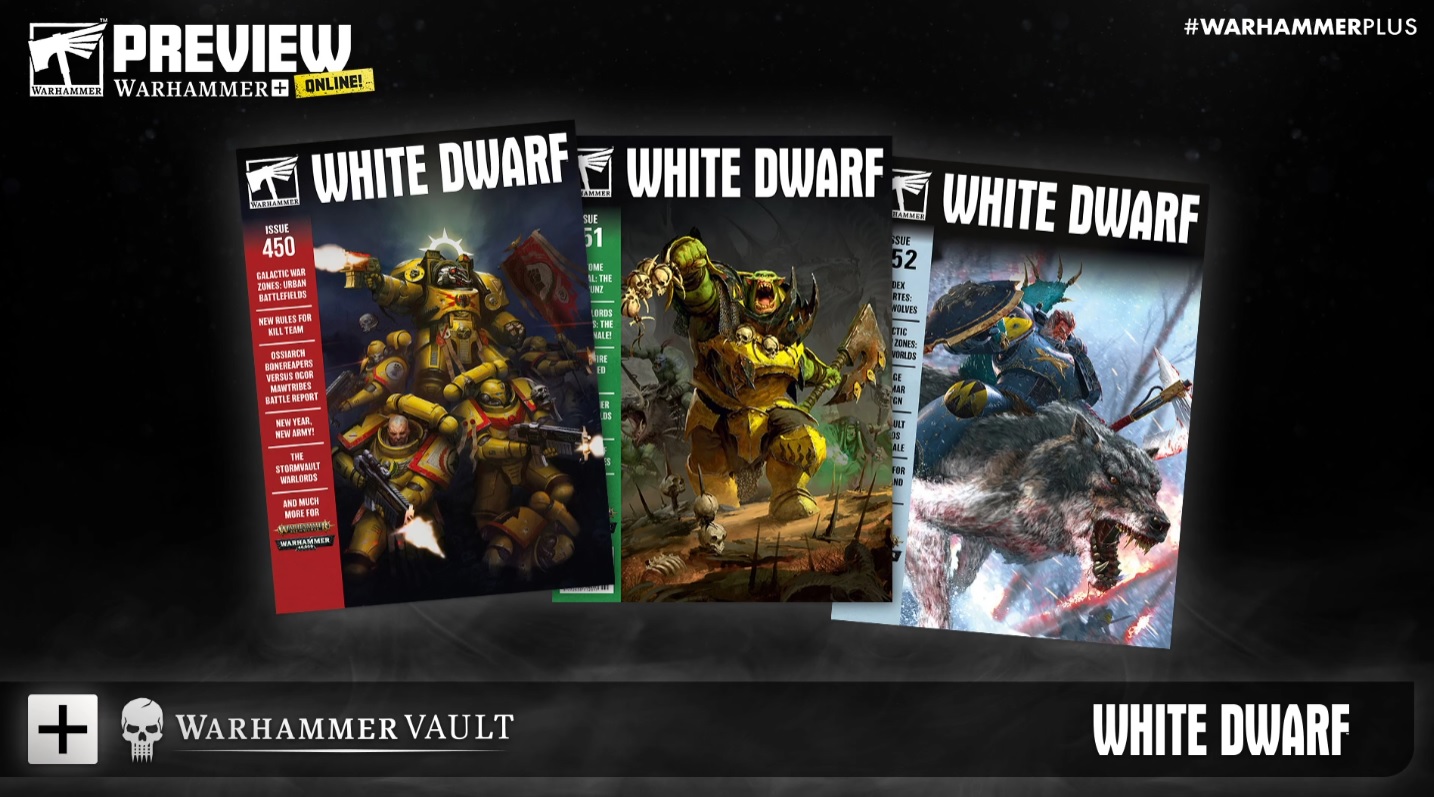 All of these books are included with your subscription (and more will be added overtime).
Event Extras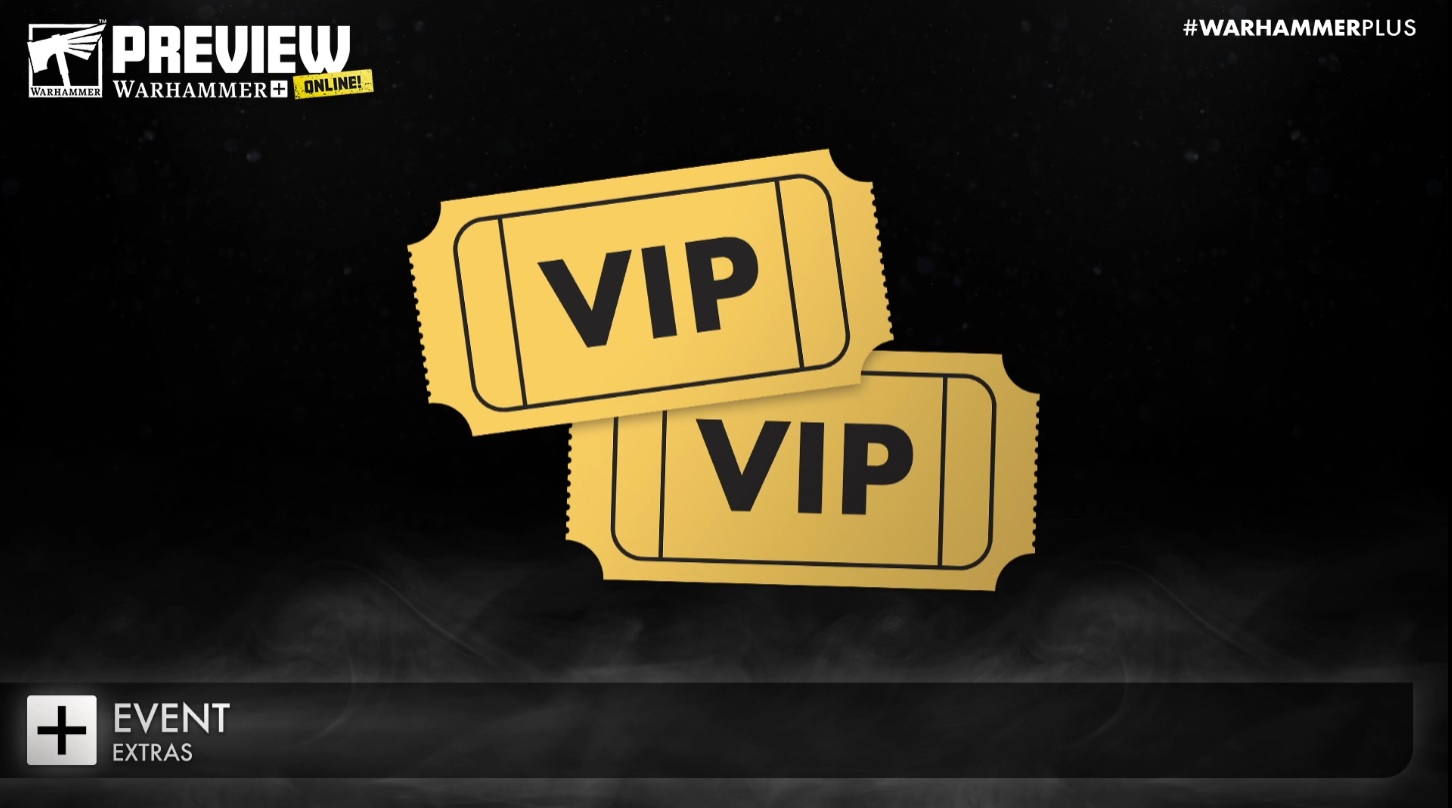 This one was a little vague – but if you're a subscriber you'll get some extras at official Warhammer Events. And additional exclusive subscriber deals and offers through the app.
Launch Day: 25th of August 2021
Price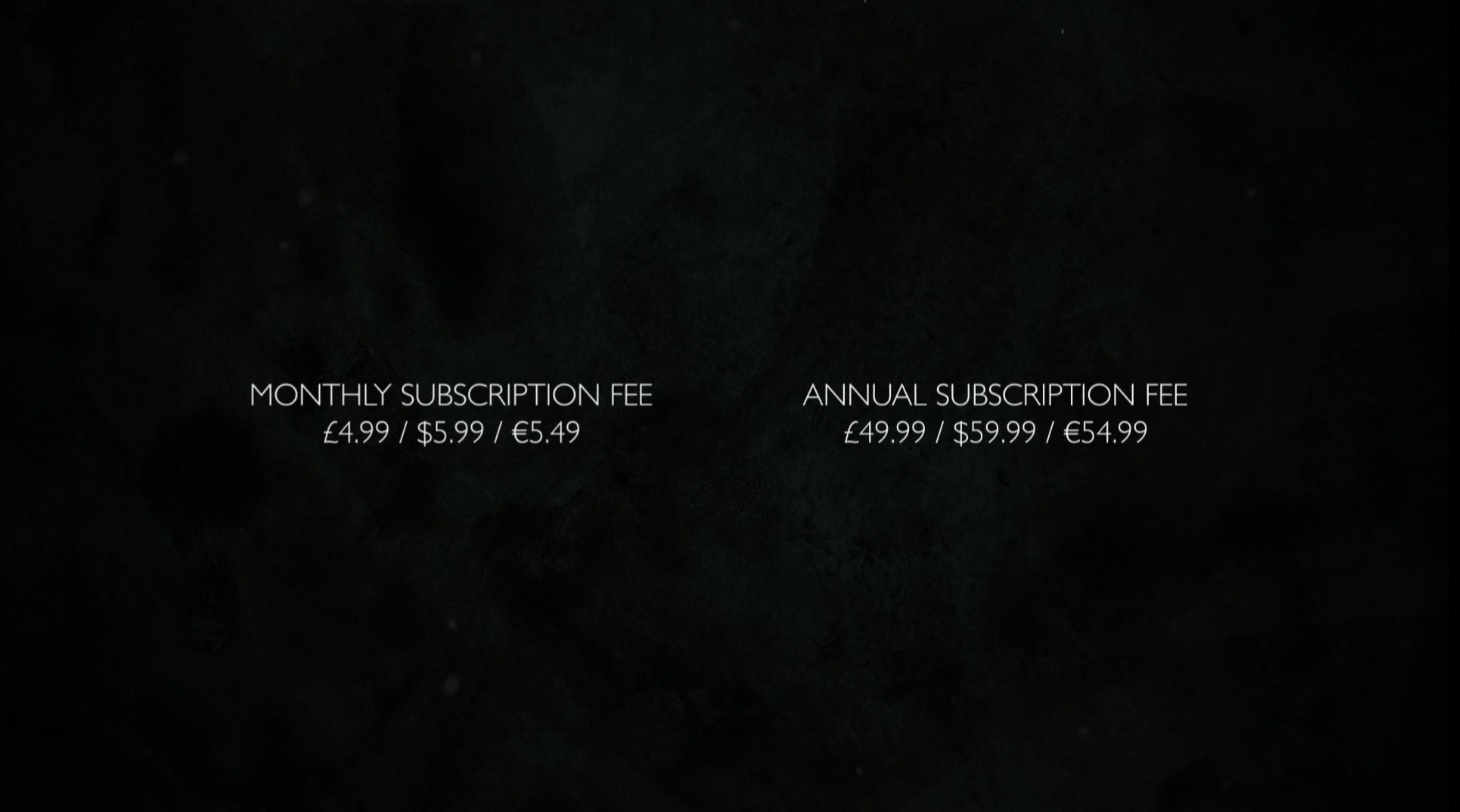 Warhammer+ will be tied to your My Warhammer Account. So if you already have an account or use the 40k app, you're info will be linked.
What do you think of Warhammer+ ?